Around the bamboo forest

I believe that every day there is always something new and something interesting that we can find in nature.
Based on my curiosity, I always want to know more about nature, about everything that is found in an open environment. Never satisfied my curiosity about nature, from the big things to the smallest things I want to know.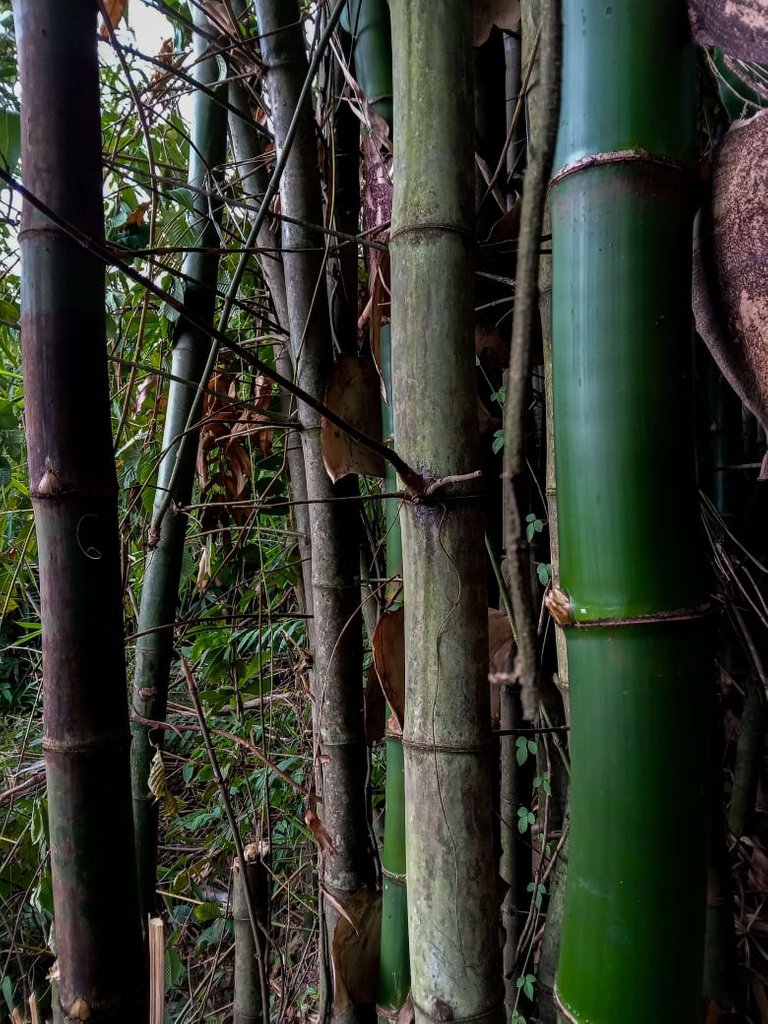 Today I spent a few hours around a bamboo forest in a remote village. The first reason I went there was because I wanted to cut down some bamboo sticks to make saplings for my garden fence. But there I tried to see some of the objects that were there to take pictures.
Many bamboo trees grow wild here. The people around here also often take these bamboo sticks to make garden fences. Because there are a lot of bamboo trees here, because of that people here can take them at any time, besides, bamboo trees can grow quickly in this area.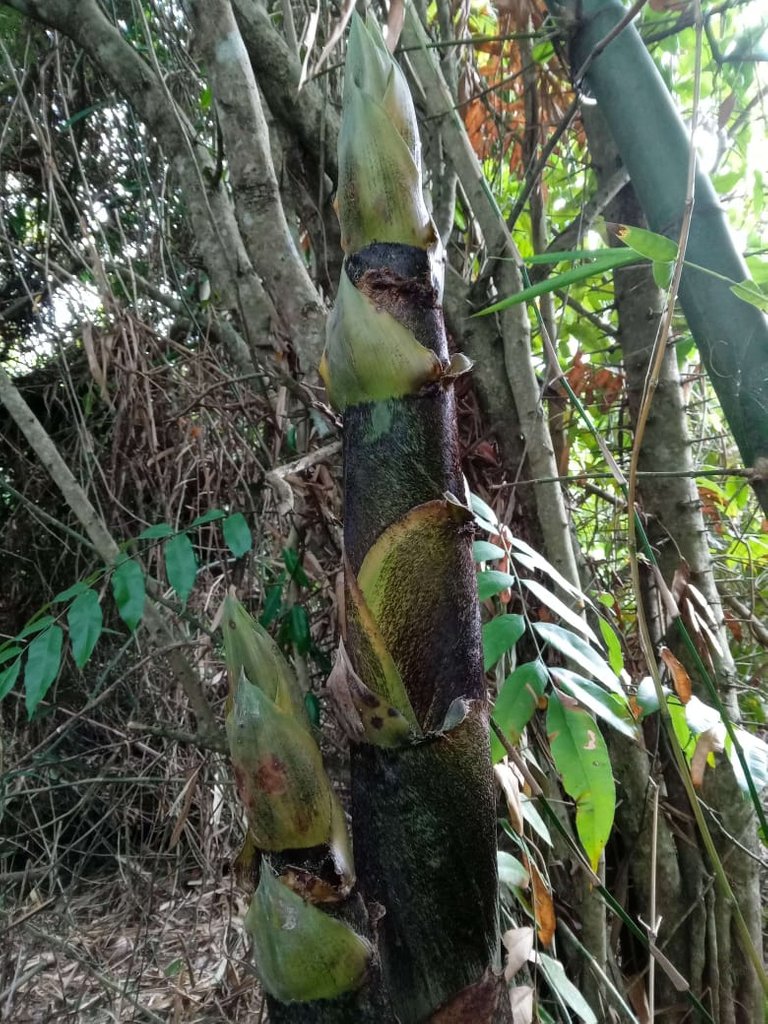 New bamboo shoots appeared and grew well. These newly grown bamboo stalks are also often used by local residents. These young bamboo stalks can be cooked and can be used as a delicious side dish with additional spices.
Maybe later I will take bamboo shoots that have just grown like this for me to make fresh vegetables, maybe in my next post I will try to discuss delicious fresh vegetables from these bamboo shoots, I will show you the process, take them from the bamboo forest, process them to become fresh vegetables. nice. Just wait.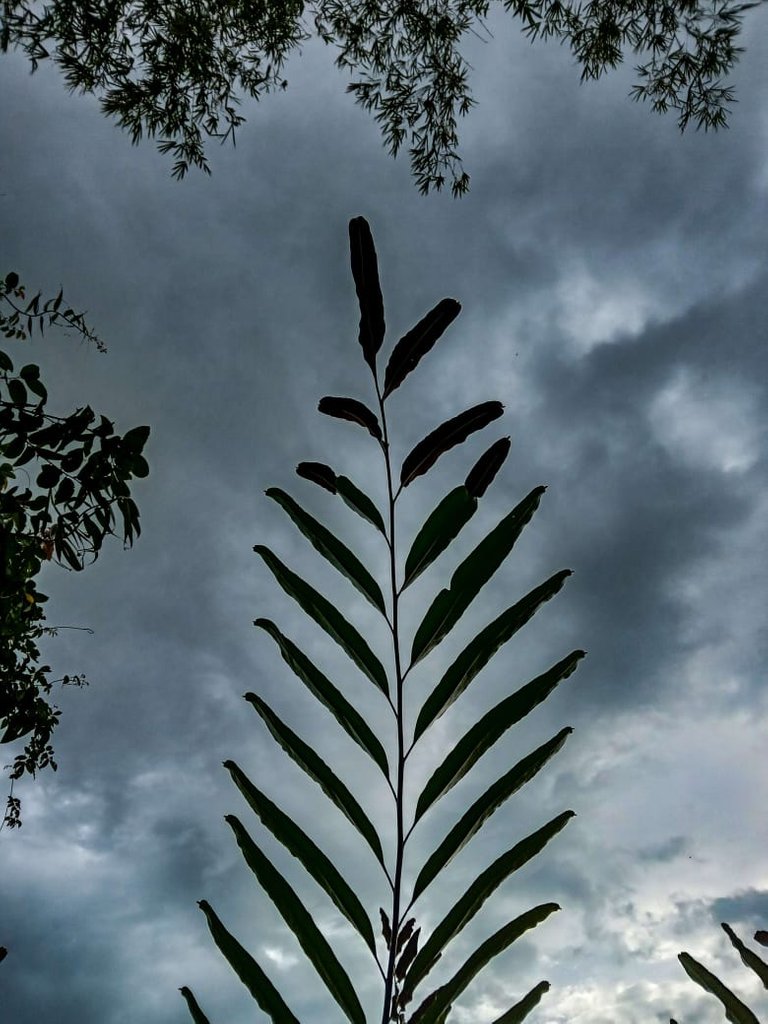 But for this time, I will show and discuss some of the pictures that I took around this bamboo forest.
It's a small thing and maybe ordinary, but it will always be interesting to draw a picture of it. First I have a brown grasshopper with a small size. This grasshopper was perched on a leaf of weeds that thrived around here.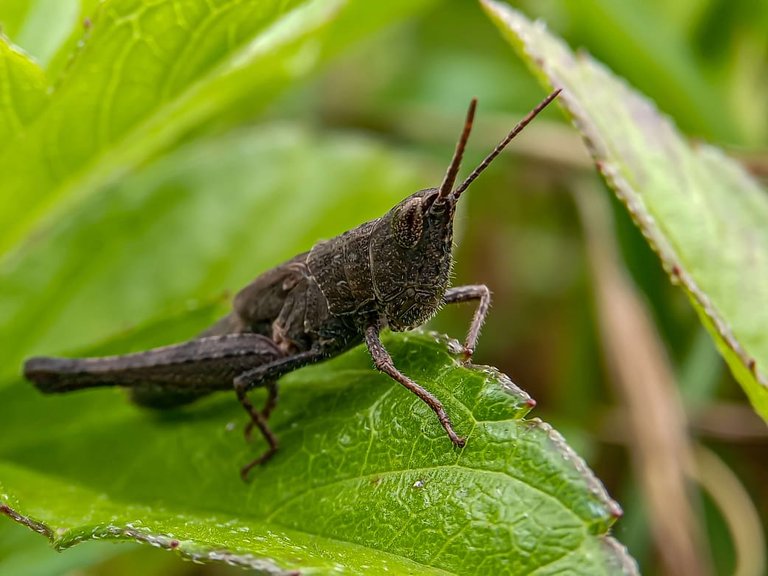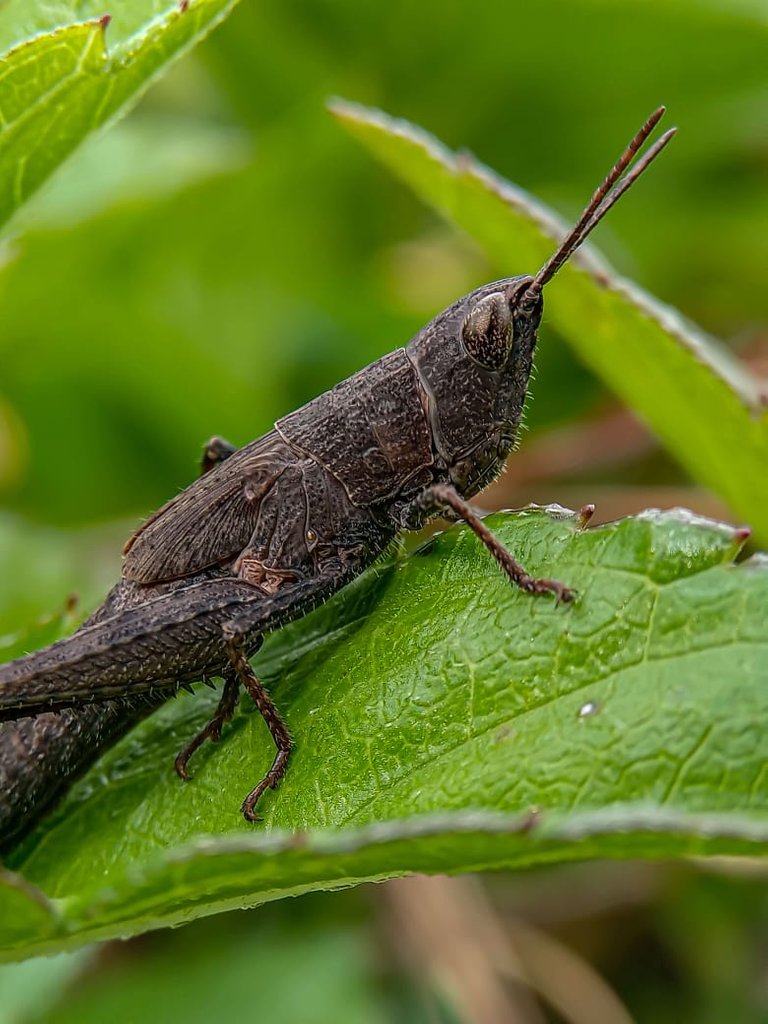 Nearby was a lilac vine, its stems and leaves nearly the same color.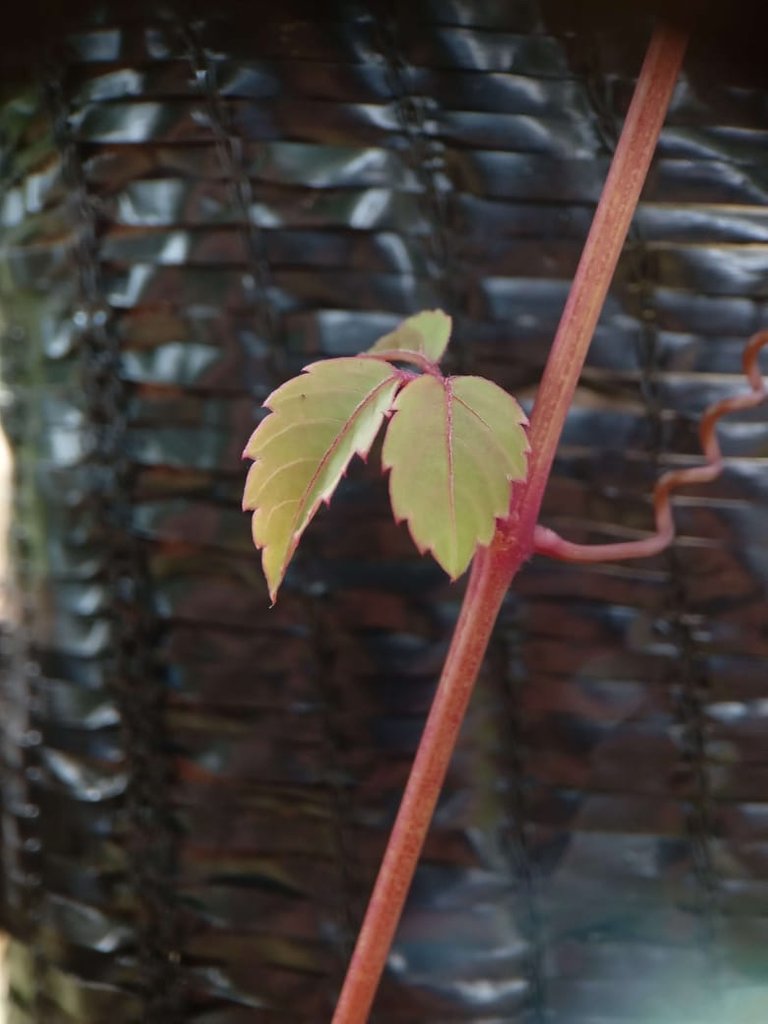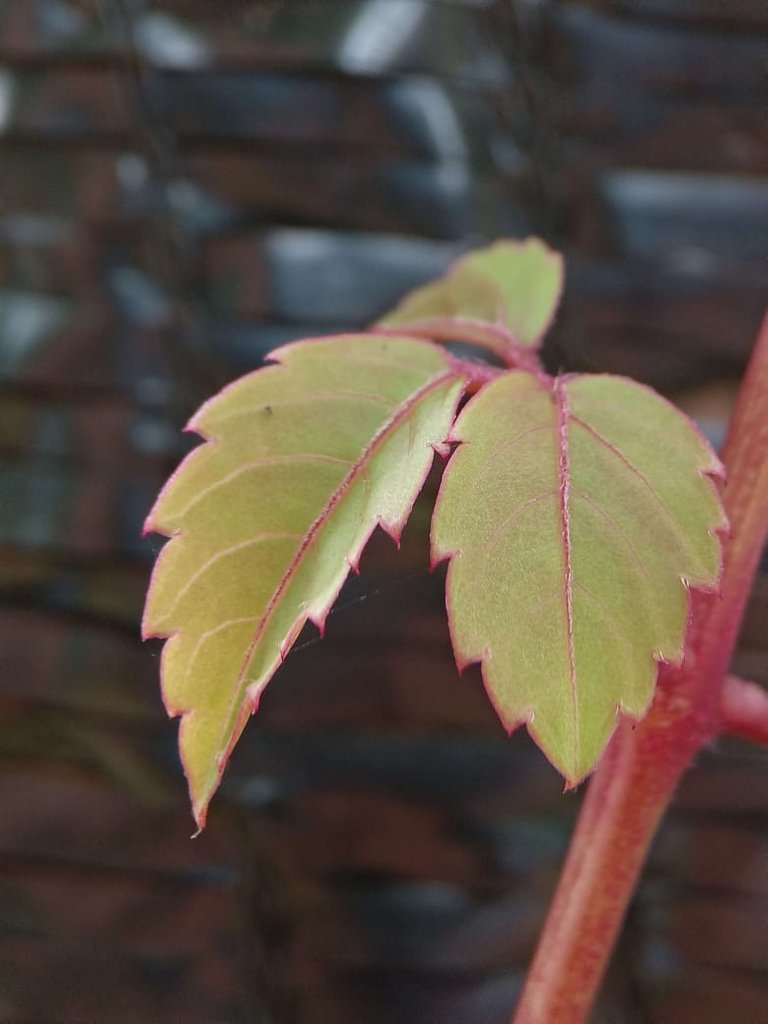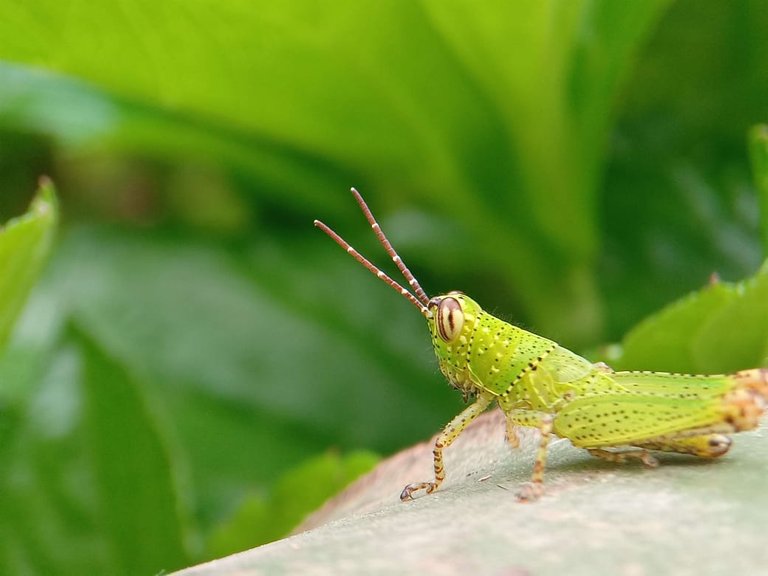 Grasshoppers that have the same size and posture, but they have a different color to the one before, this one, green in color, looks very pretty.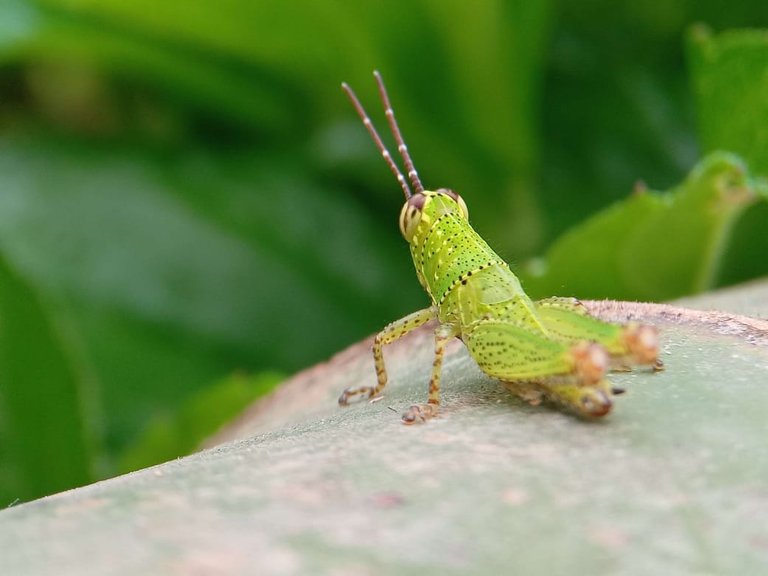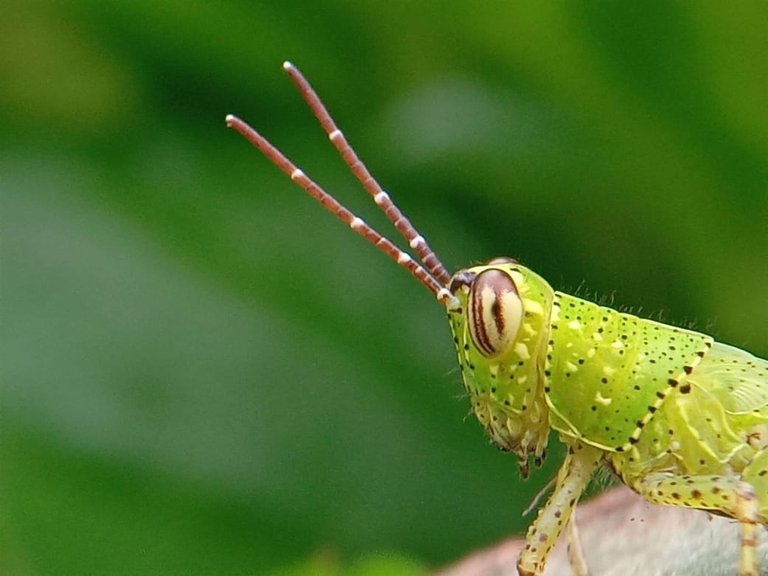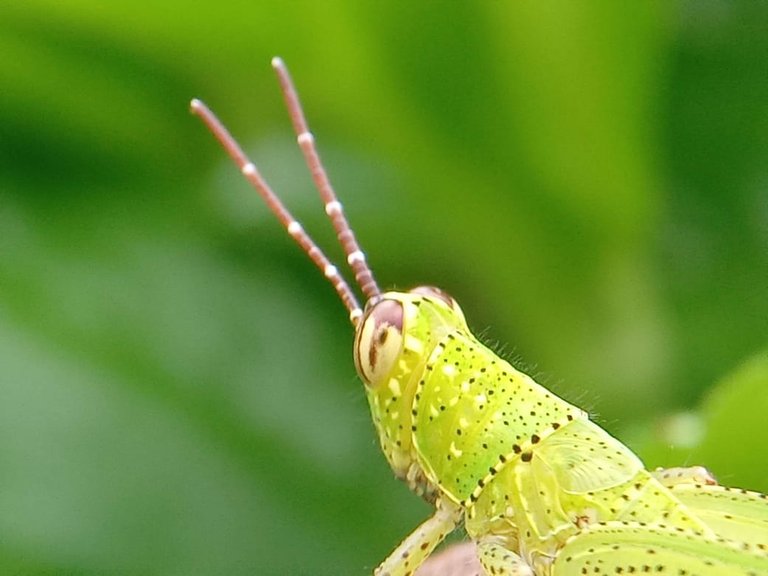 Under a pile of dry bamboo leaves, there is a white mushroom. It seemed to have grown a long time ago, dry bamboo leaves had gotten into the mushroom. Looks like mushrooms are easy to grow here, because of the cold air under these bamboo trees.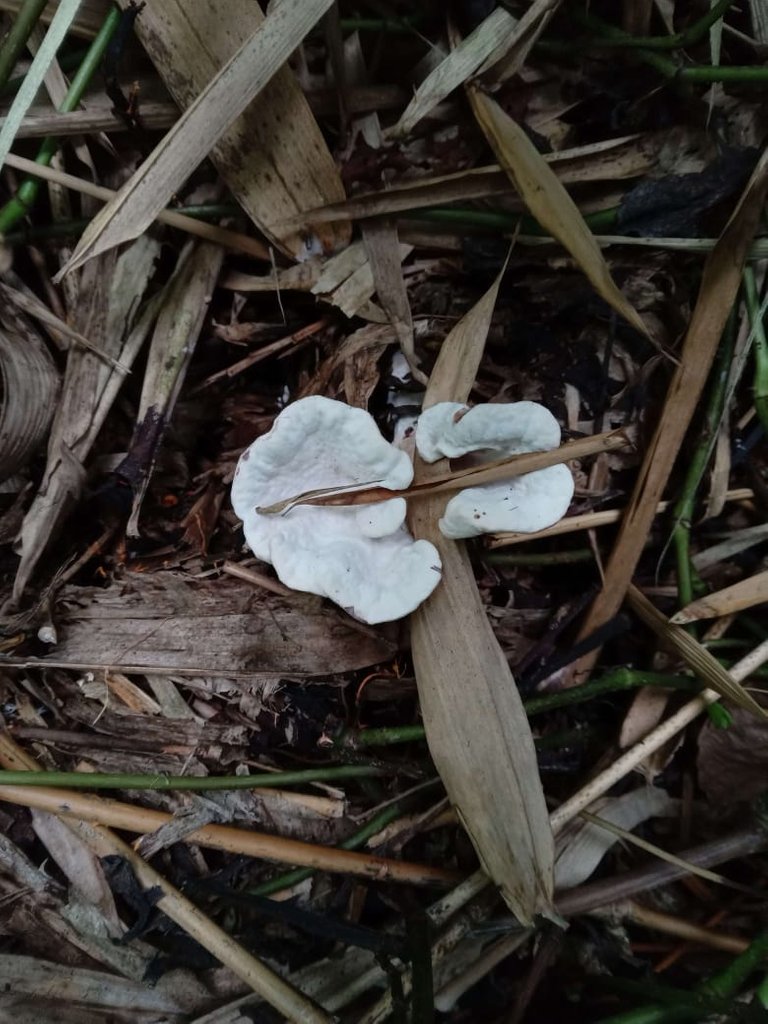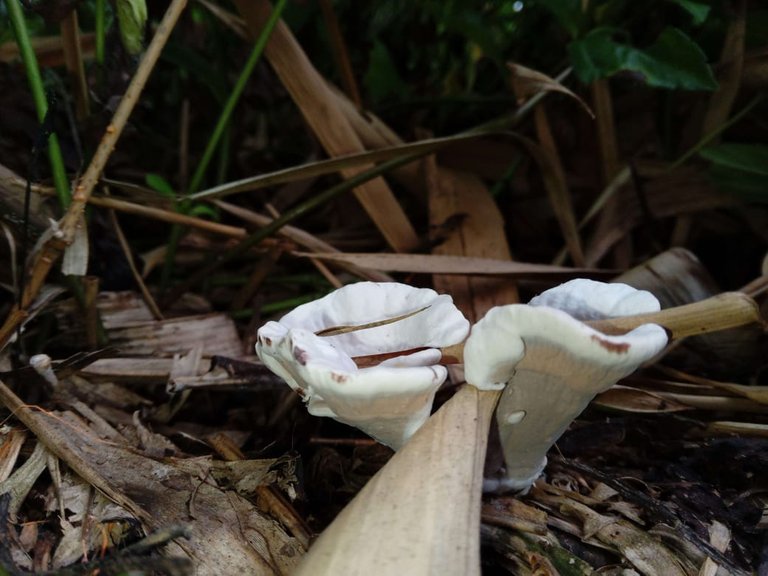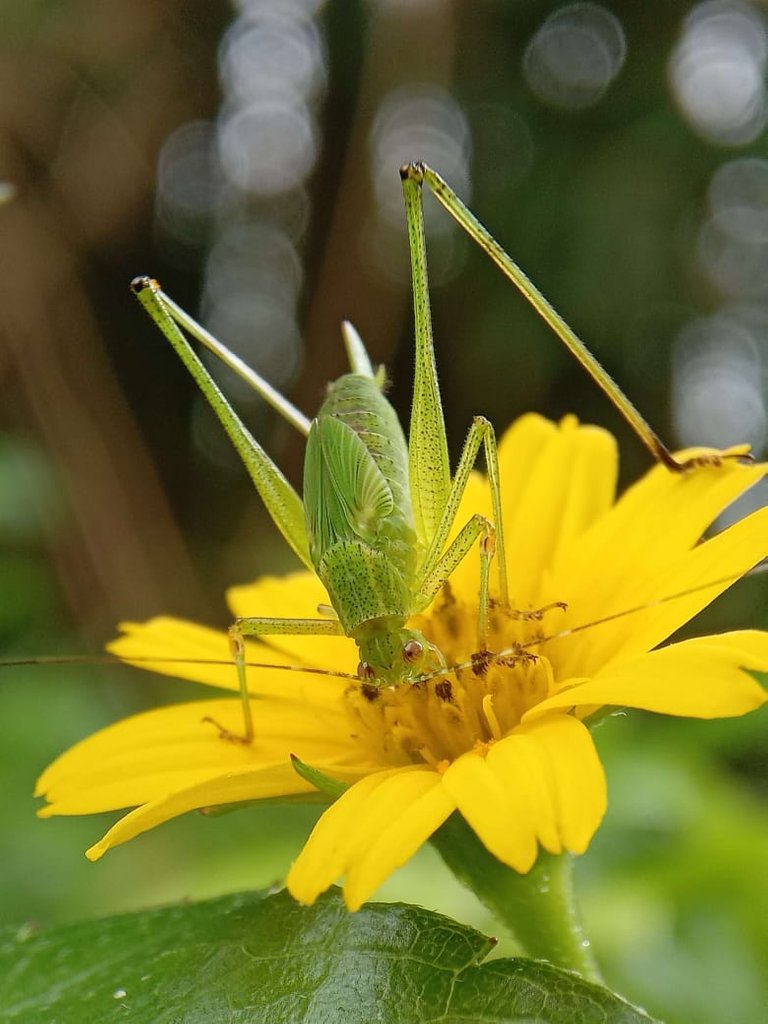 And this is still from the grasshopper family, but this type of grasshopper is different from the 2 types of grasshoppers before, it has long legs and mustaches.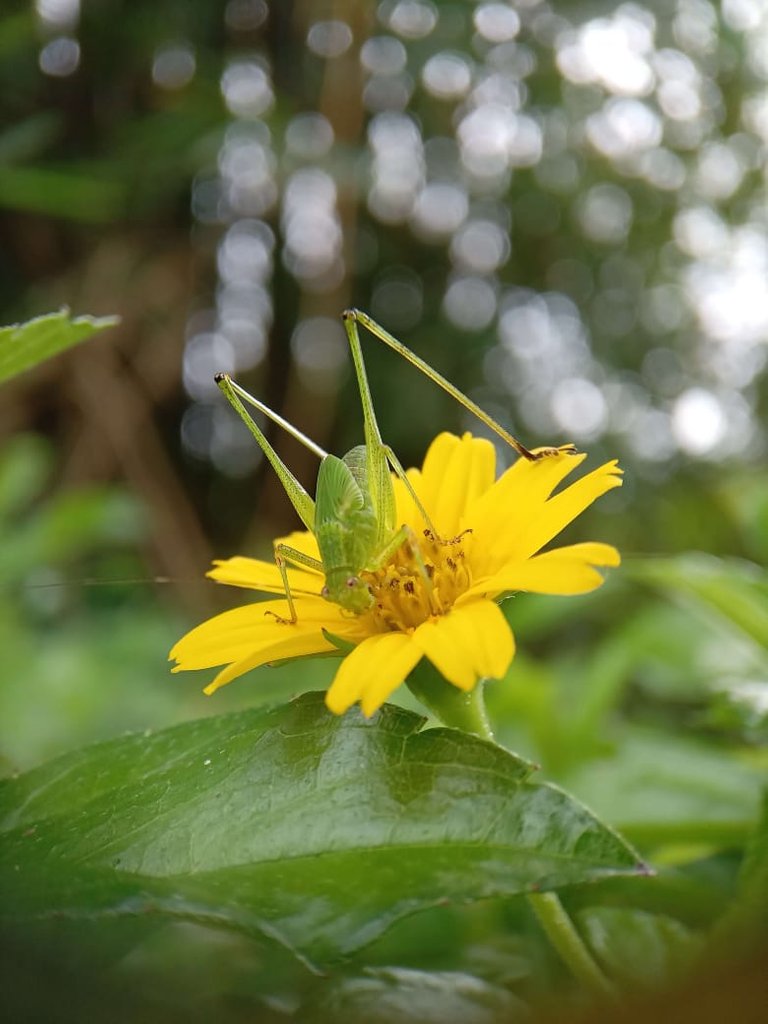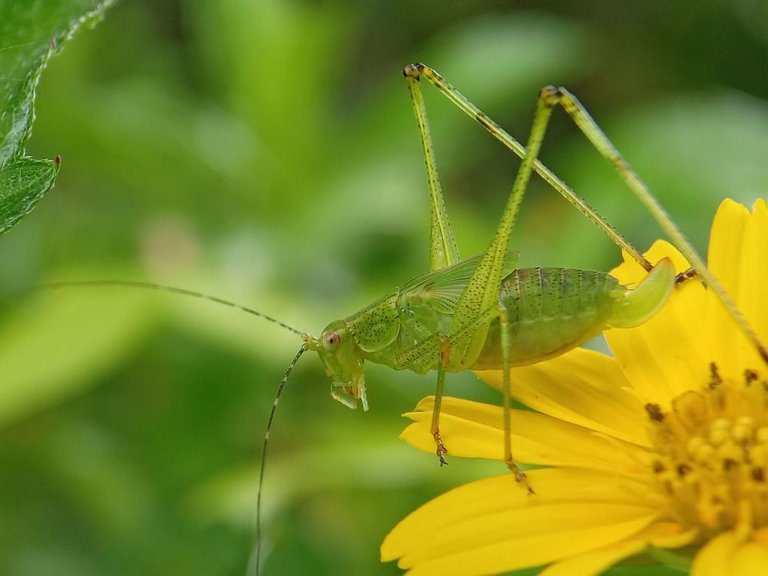 We have to find out what's behind the roll of leaves, it looks like a nest.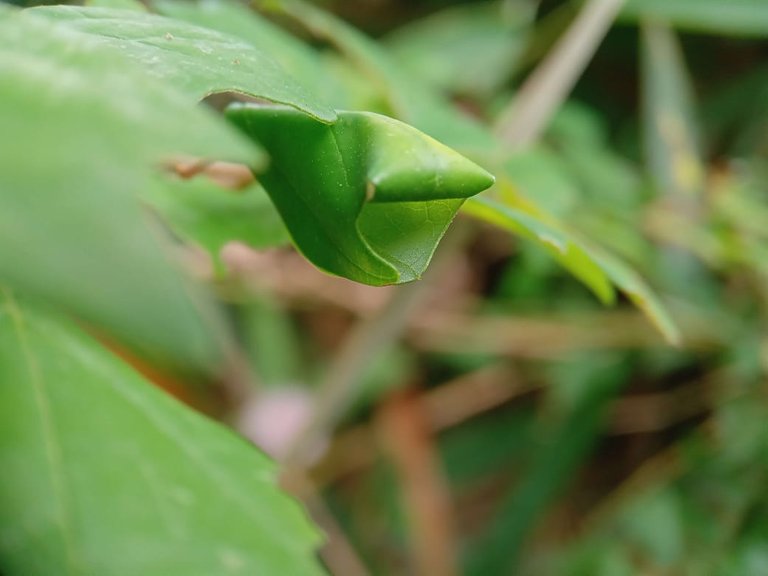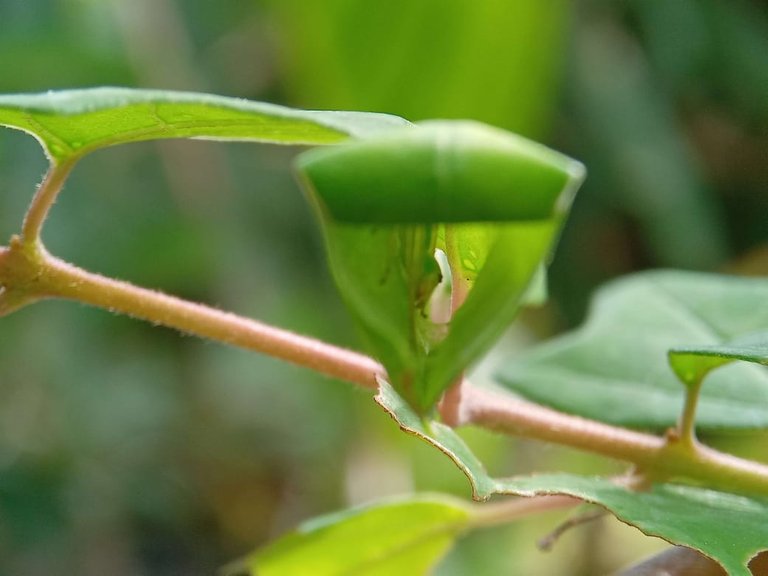 I think it looks like some kind of small spider, a jumping spider that is green in color, can't see it clearly, but my guess is probably right, it's a spider.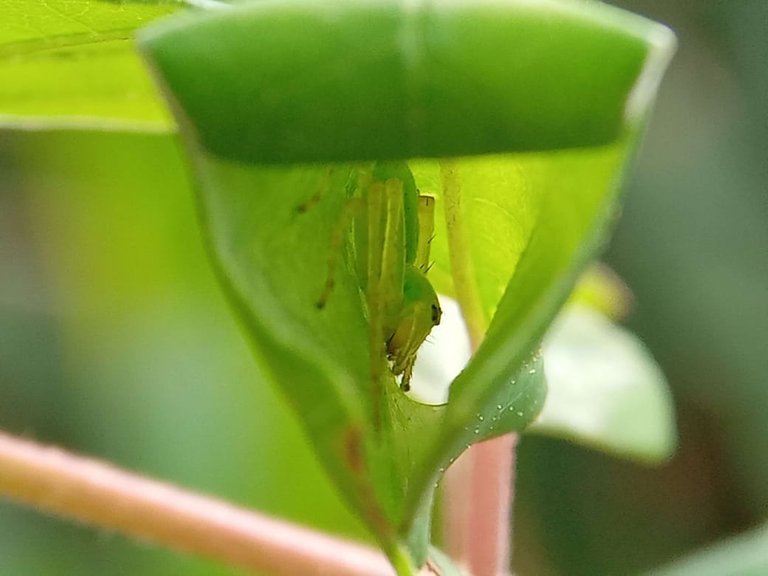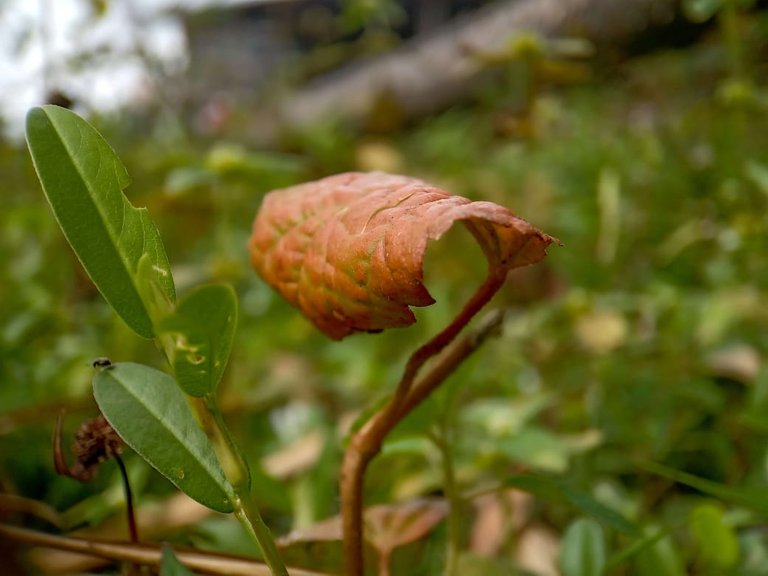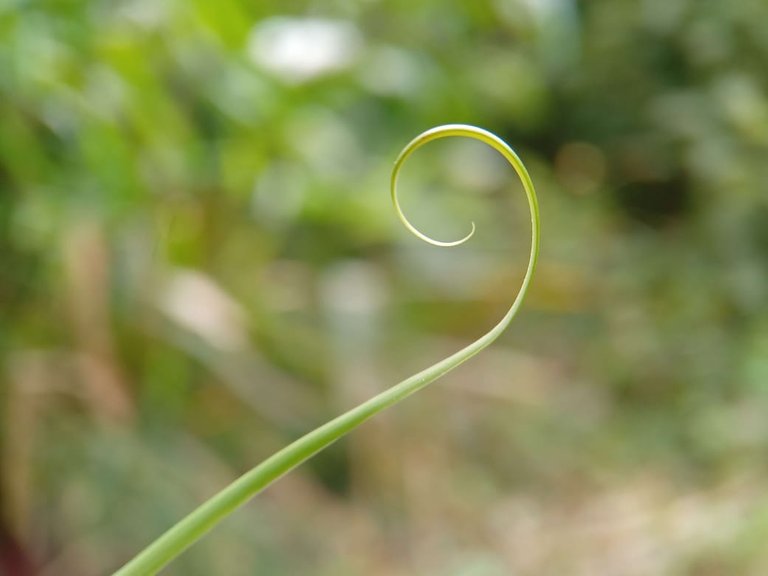 And some of the beautiful wildflowers are not to be missed, we must document them.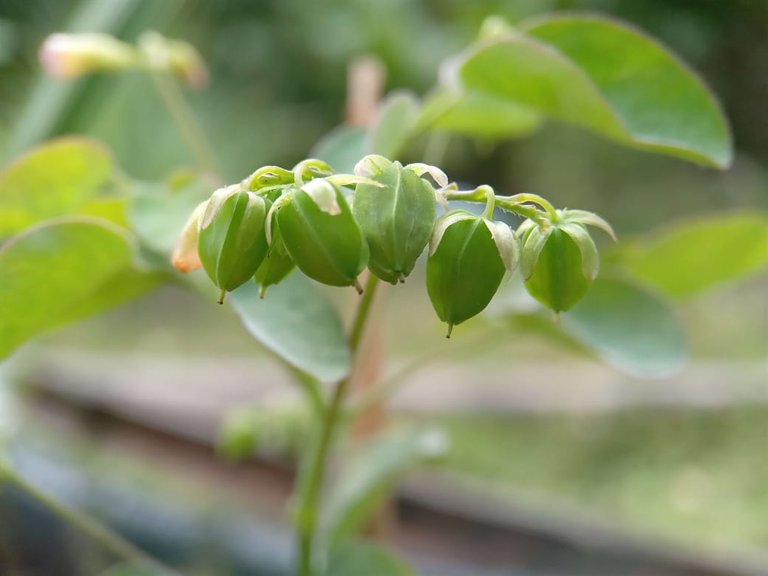 This one is braver to be outside than the one who just hides in the rolled leaves. She was prettier than before, orange color and raised eyeballs and thorns on her unique limbs.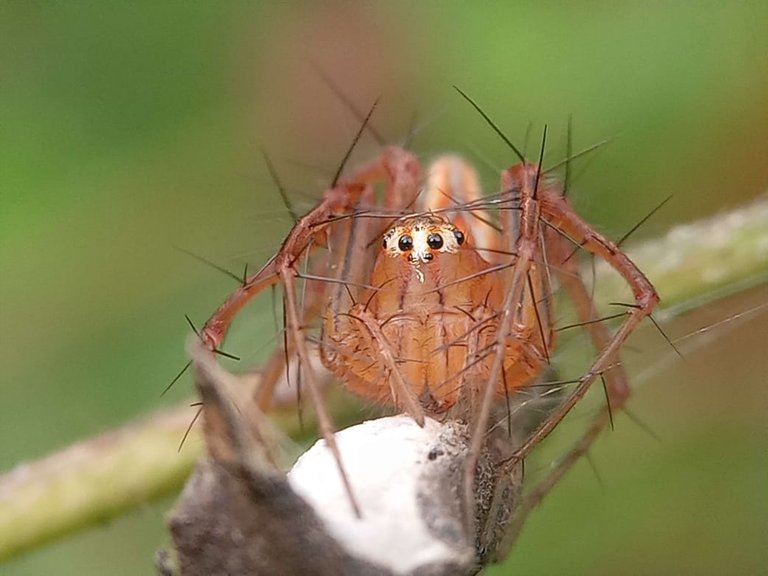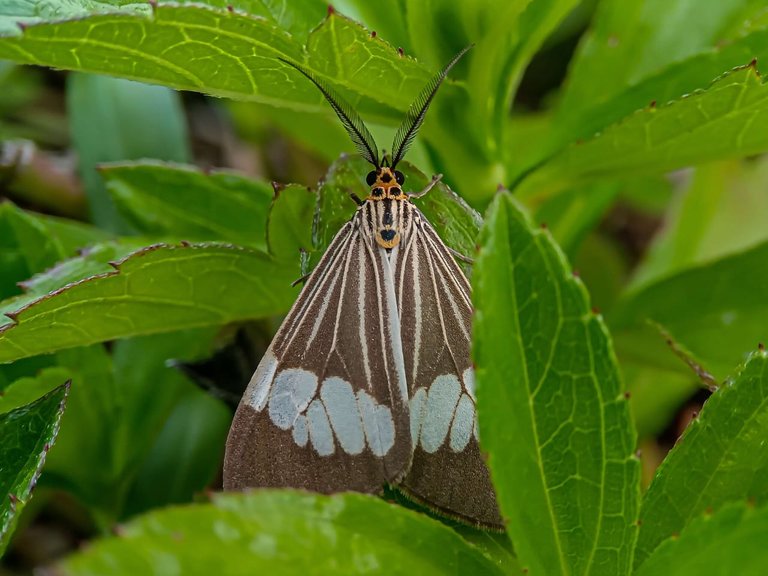 And what is this. Like a butterfly, but it has antennae on the head. Curious.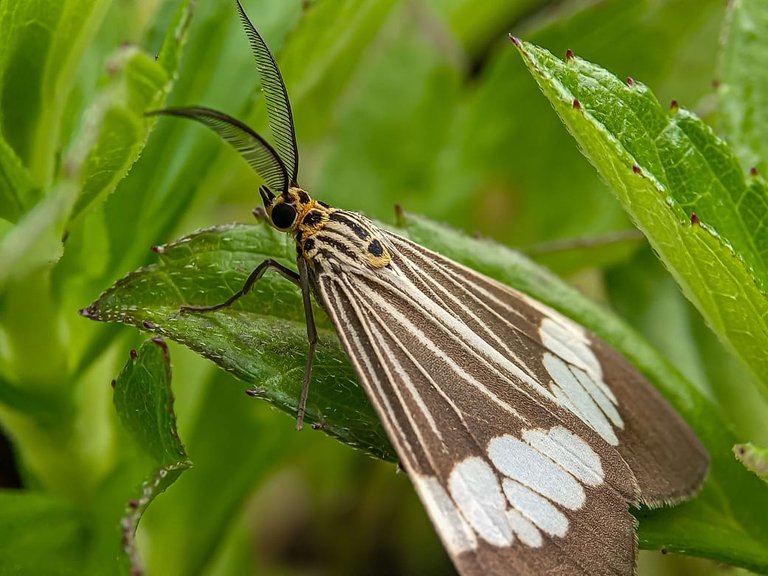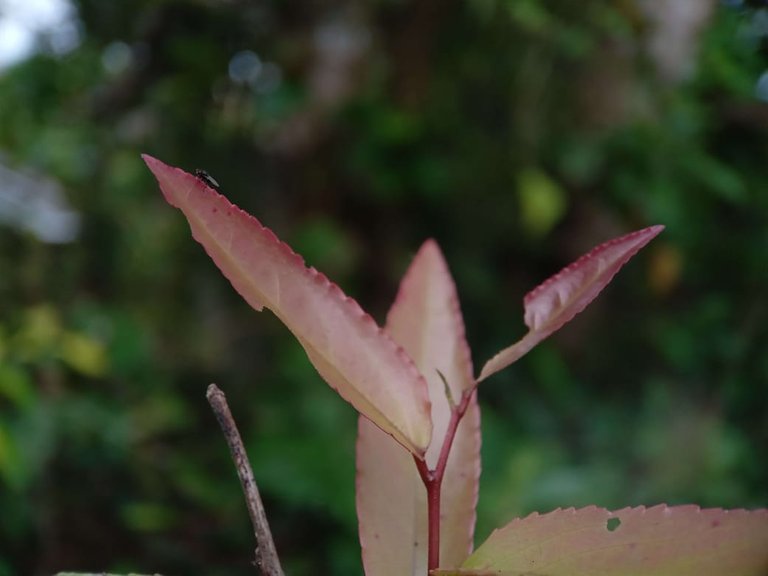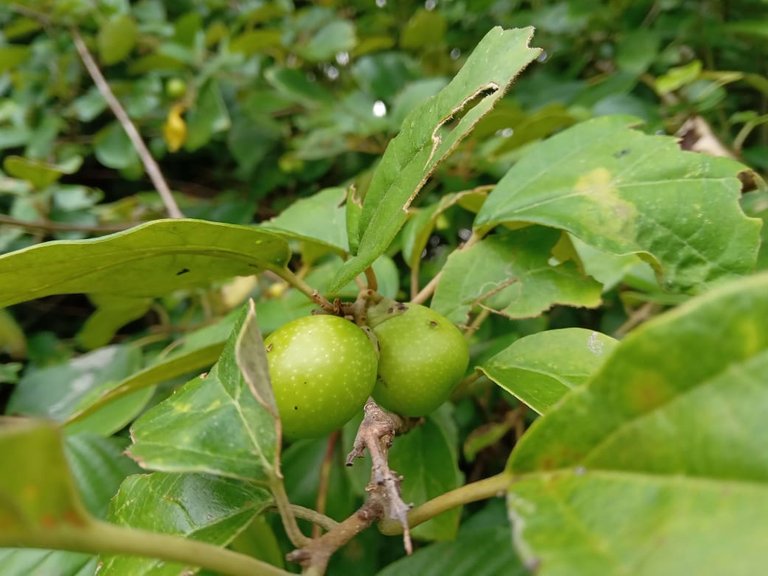 Wild cherries are green in color, apparently inedible.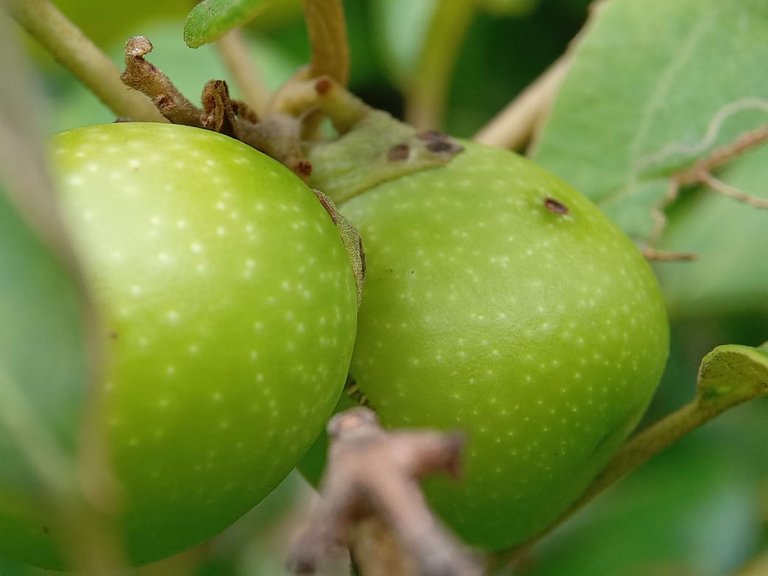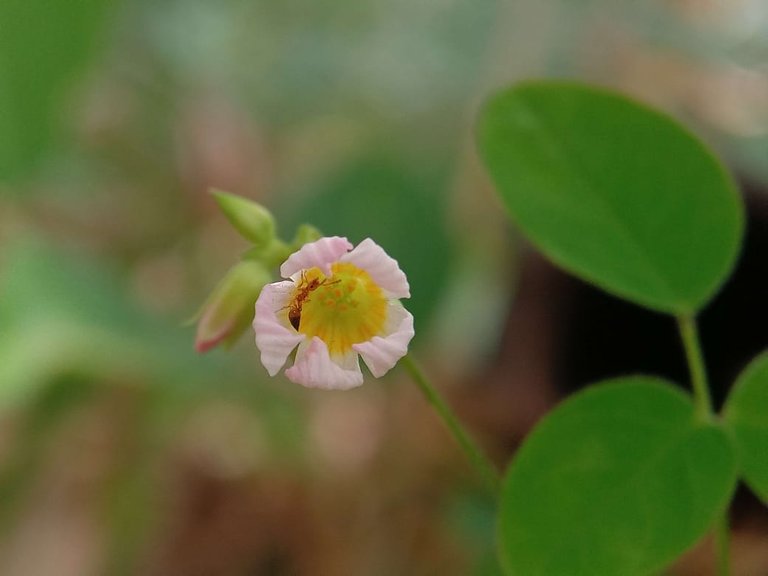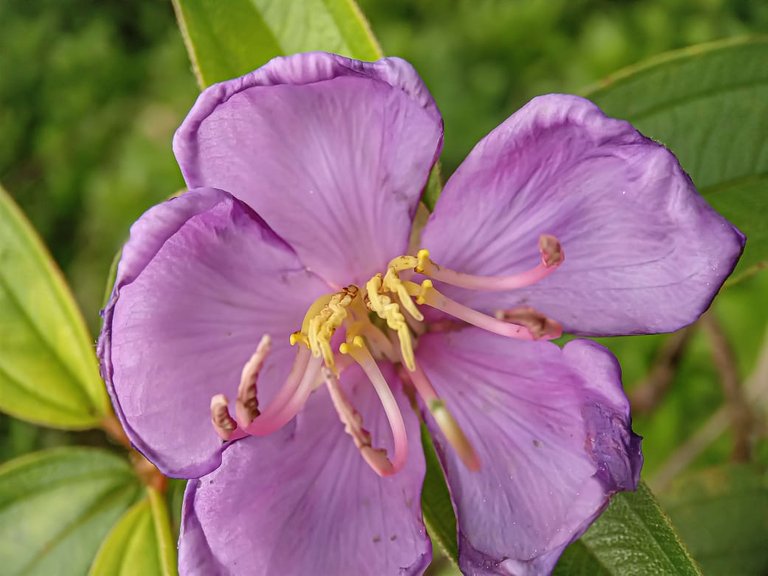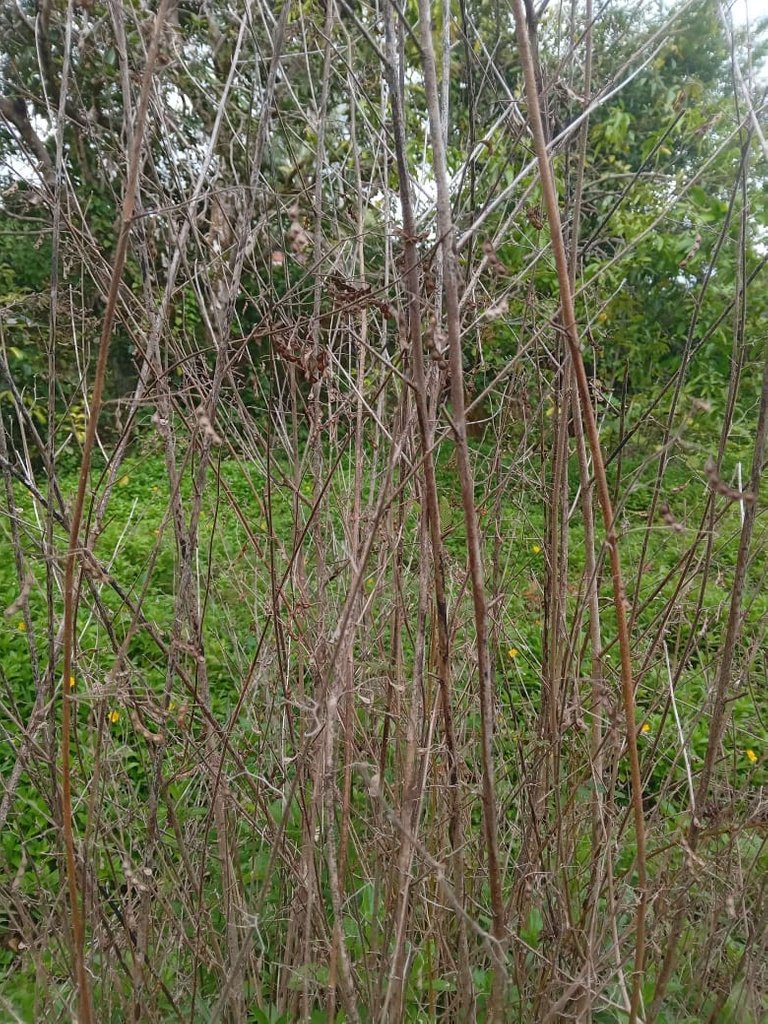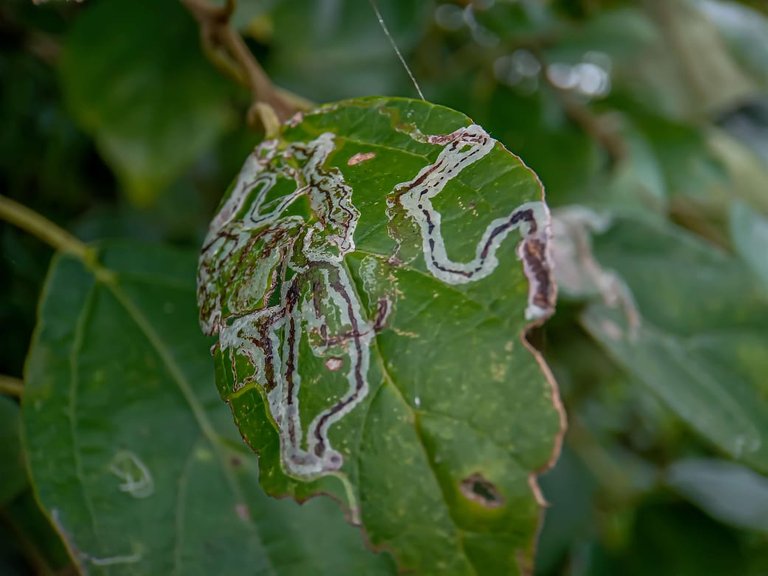 The lines on the leaf, I like the look of it, it looks like a road map. But do you know, in my opinion the lines on the leaves are like that road map, outlined by ants that some time ago made their nests on the leaves. Is it true.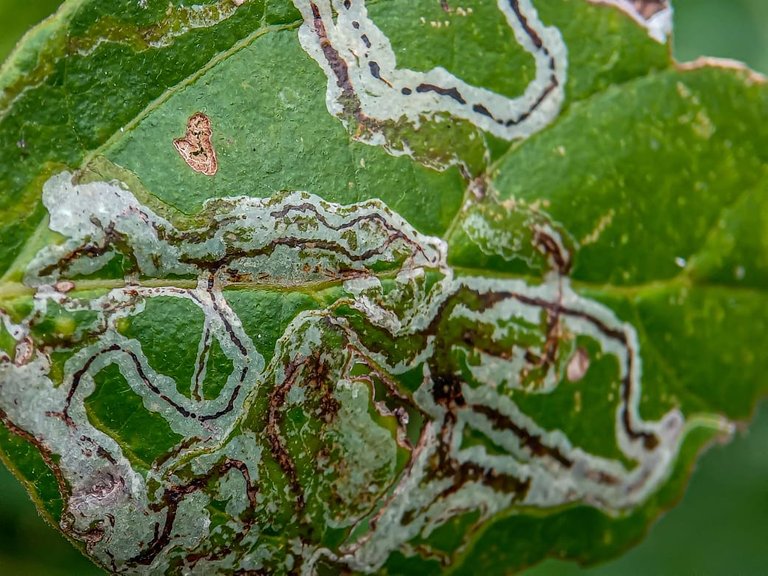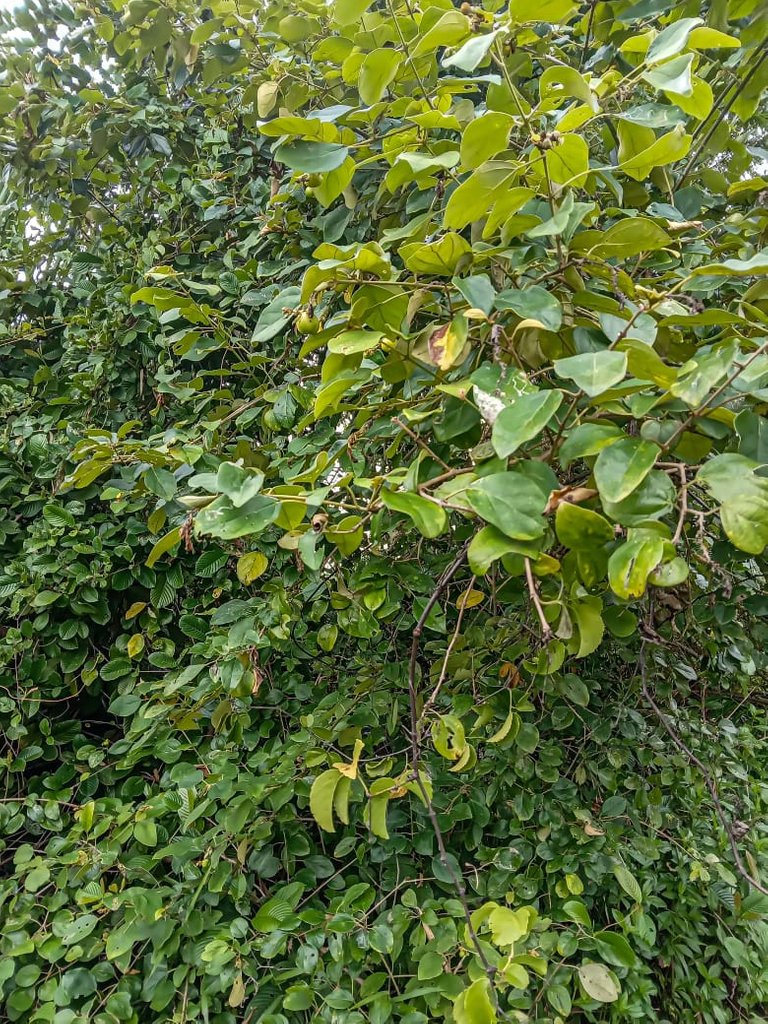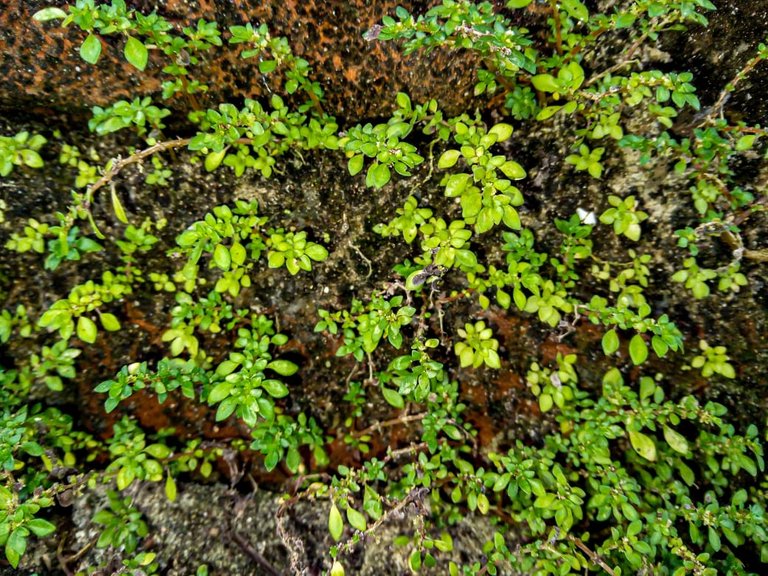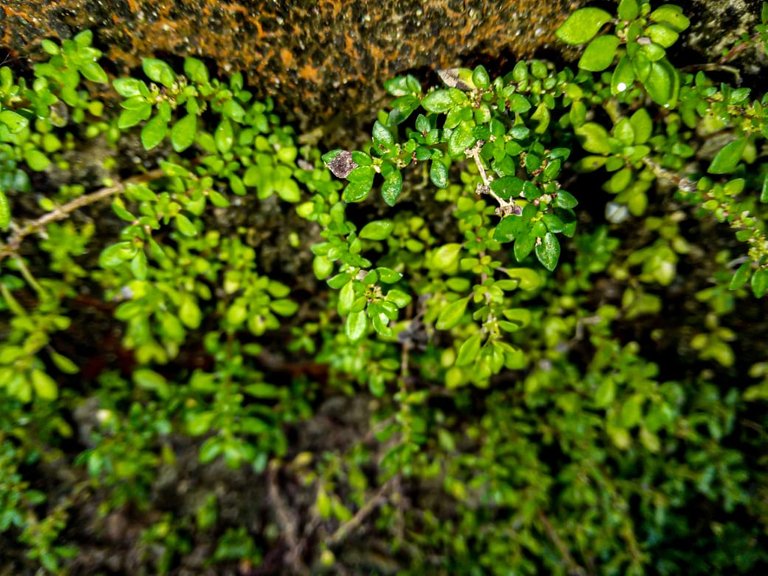 Those are some of the photos I took when I was around a cool bamboo forest.
Thank you because you have stopped here and read it, and thank you also for supporting my post, it will be an encouragement for me to continue sharing on this hive blog. See you again in the next post.
---
---