Seedling back some of the plant seeds that grow wild around the yard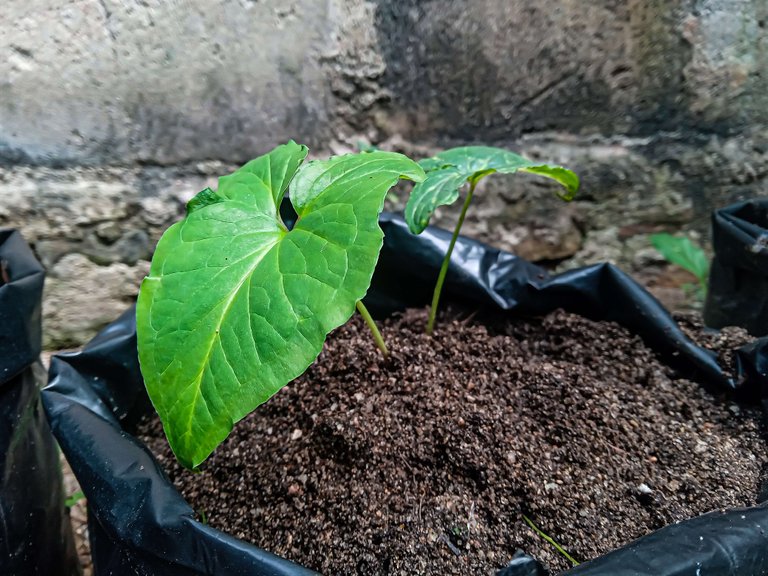 Today I didn't have any agenda outside, so I just spent time at home and around the yard.
A few hours early in the morning just resting and relaxing at home, finally feeling bored and suddenly wanting to do some work. But I was confused because at first I didn't know what activity to do.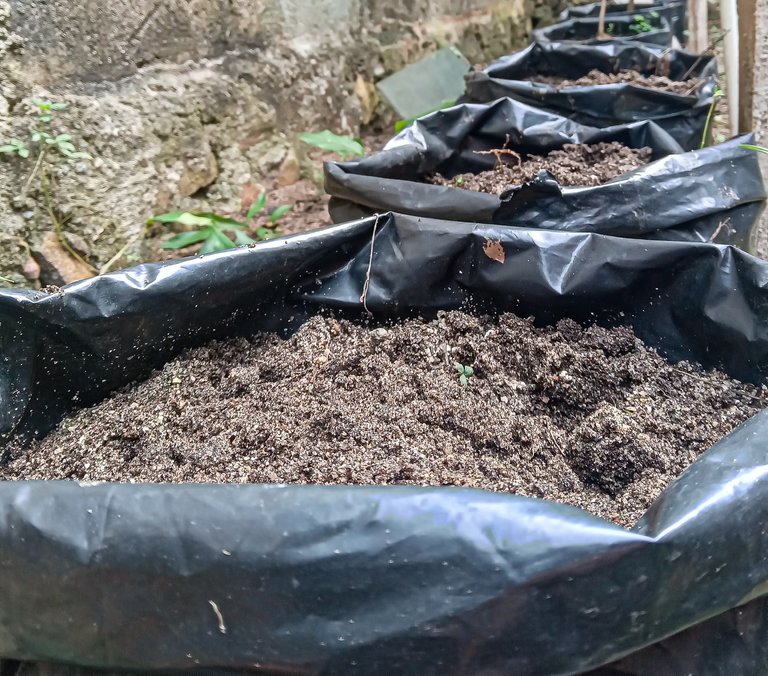 After checking around the yard, I found several empty polybags that had not been planted with plants.
Some time ago, next to my house, I made a red chili nursery, and there were several empty polybags where previously there were not enough seeds to be transferred to this big polybeak.
Because it wasn't planned. There are empty polybags but I don't know what plants to fill them with. But behind the house, I found some plants that were just growing, it seems the seeds of these plants are growing, these are seeds from leftover fruit and what we consume and seeds that are wasted from leftover spices for household consumption.
These are small guava plant seeds, or guavas that are similar to grapes. This guava has a strong sour taste, also has hard seeds, the seeds are not edible, they are discarded and then grow.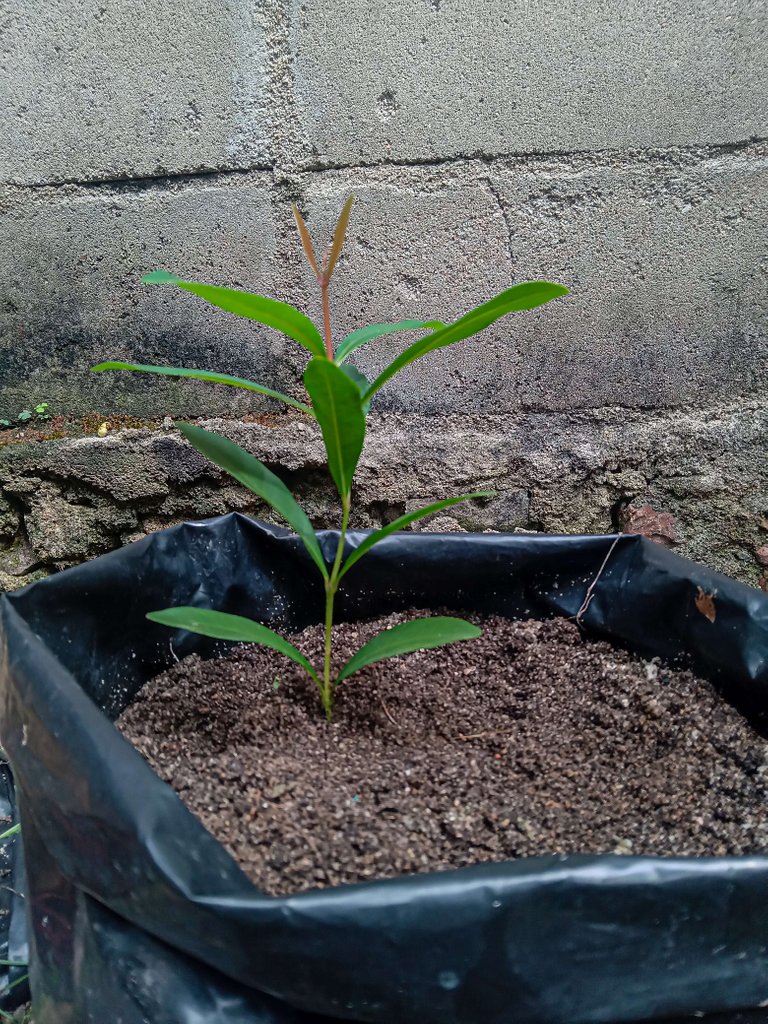 After pulling out the place where the guava seeds grew before, then transferring them to the polybag which has been filled with planting with a mixture of organic fertilizers.
I hope he will grow well in this rainy season. This guava plant has large, leafy stems when it is about 2 years old, I will move it again later to a wider area. let's grow :)
And this one is a spice plant, or what is known as a curry plant. The leaves of this curry plant are very popular, because they are used in a mixture of various cooking spices, for example to cook chicken, lamb or fish, curry leaves are always used as an additional ingredient in seasonings.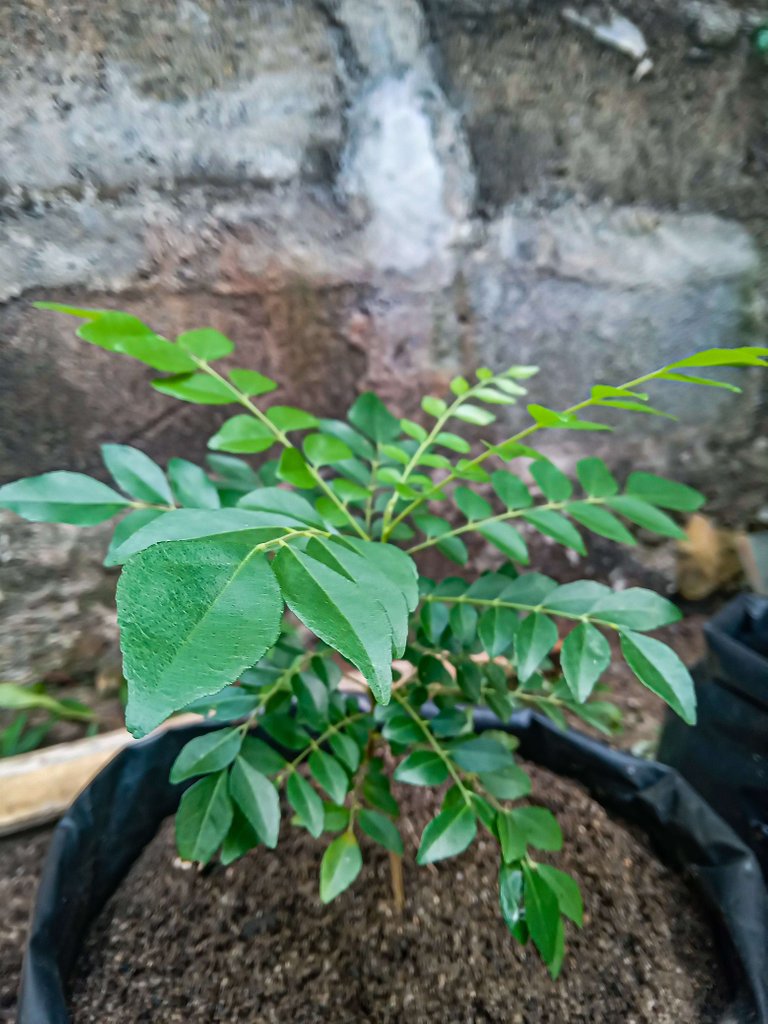 Curry leaves have a distinctive and strong aroma, their presence as an addition to cooking spices will make dishes more delicious and have a distinctive aroma.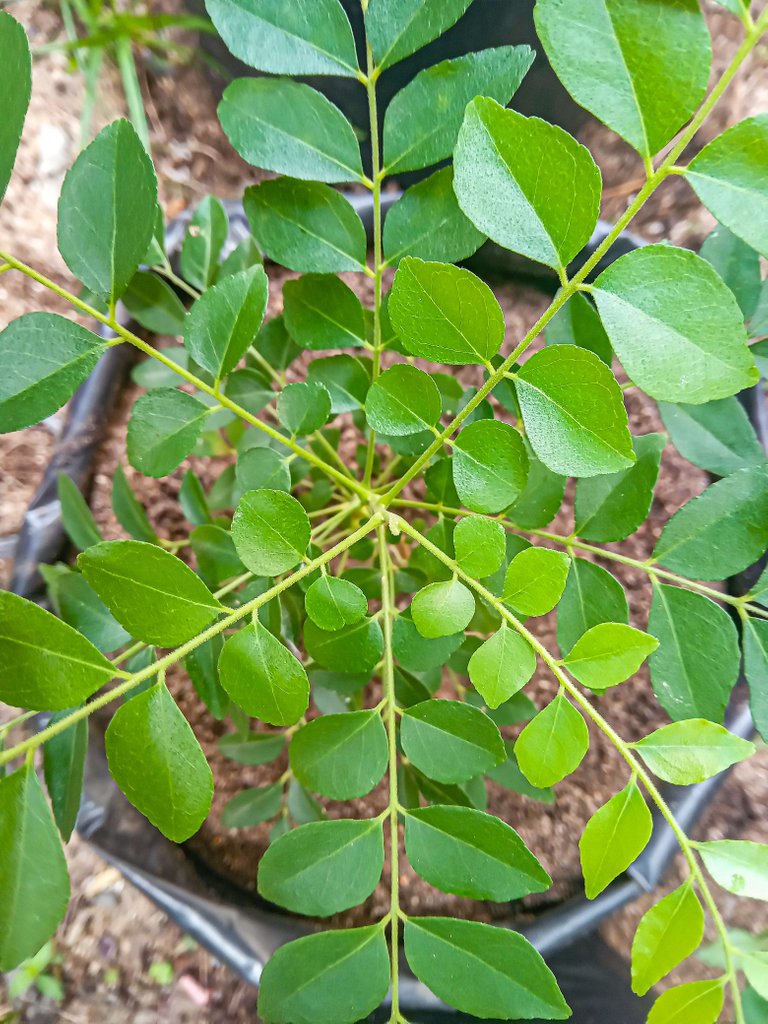 I found this curry plant behind the house in a dumping ground for household processed spices, then I transferred it to the polybag to be cared for so that it grows well.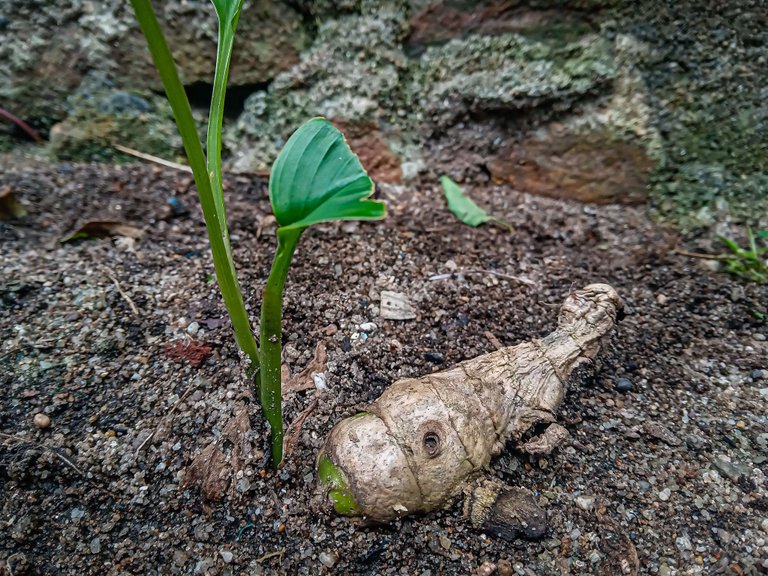 Around the empty polybag, I found a turmeric plant that was growing, this is the remaining turmeric plant that was left behind a few months ago, left behind when it was uprooted where it was growing. I pulled it out of the ground and replanted it in the empty polybag.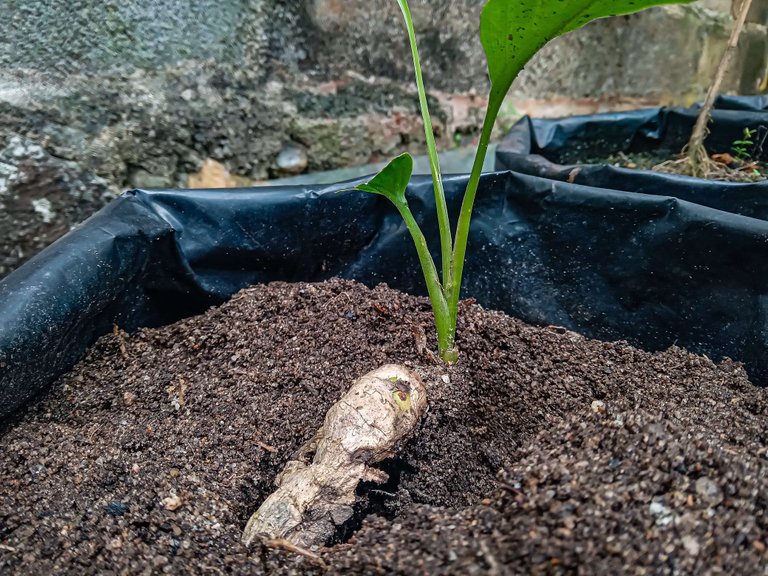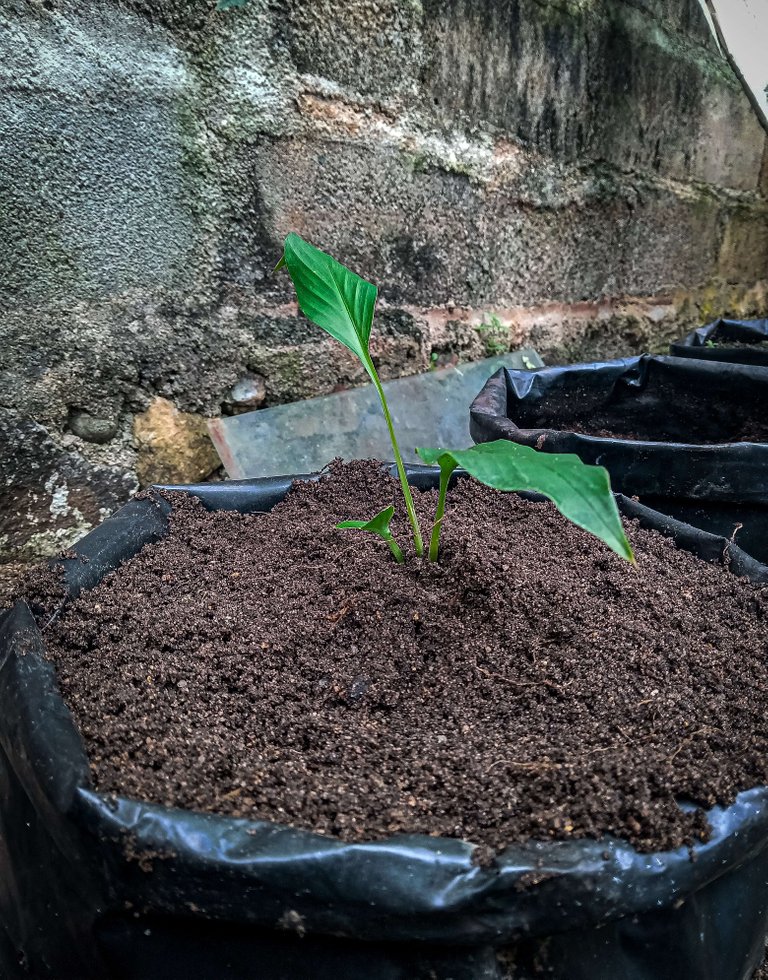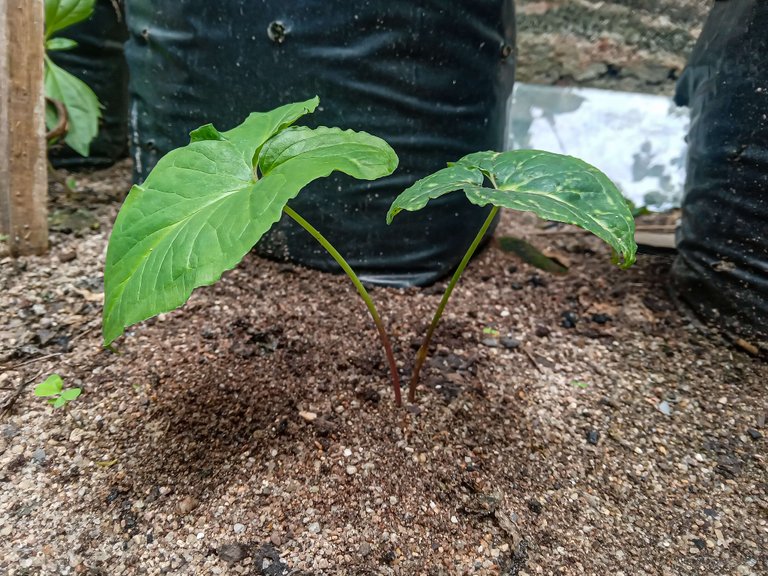 And this one, I think it looks like a taro plant, a taro plant for decoration.
But it doesn't have a pretty color, it only has a green color, but it doesn't matter, I also moved it into a polybag, when this plant grows up, we will move it into a flower pot.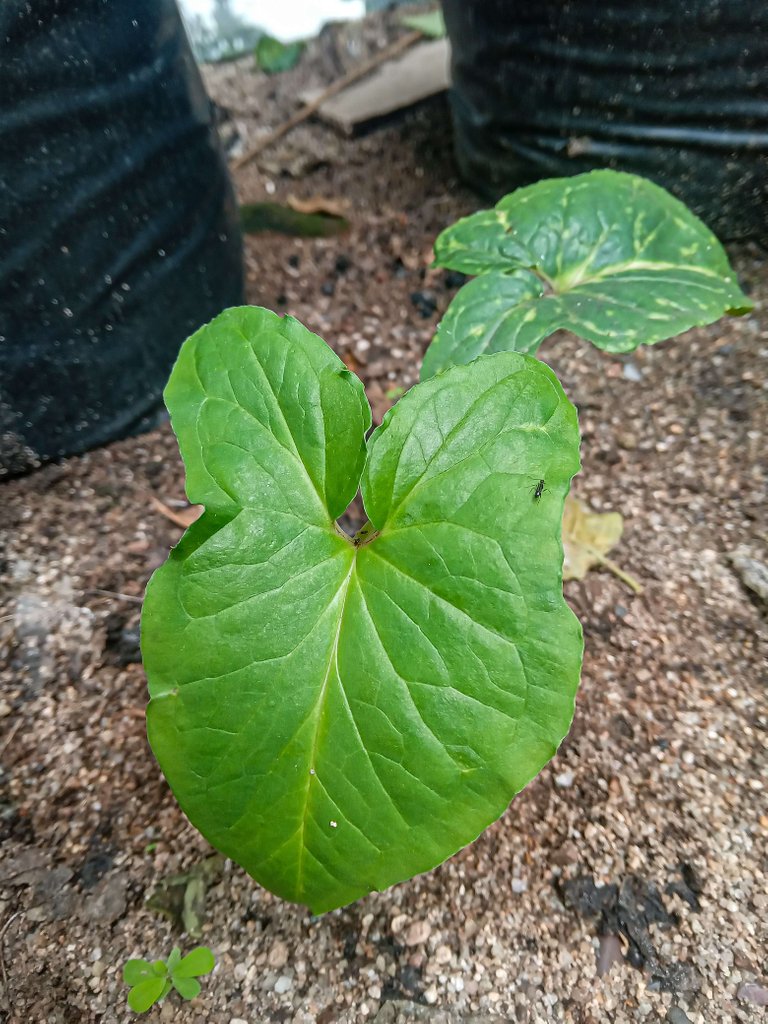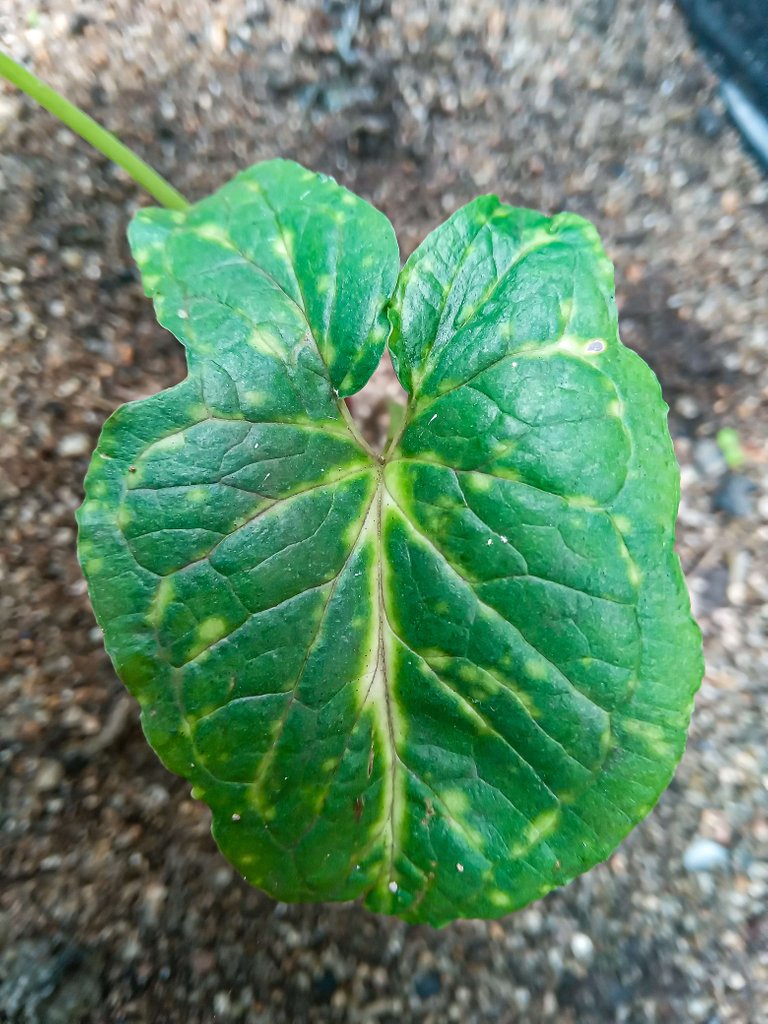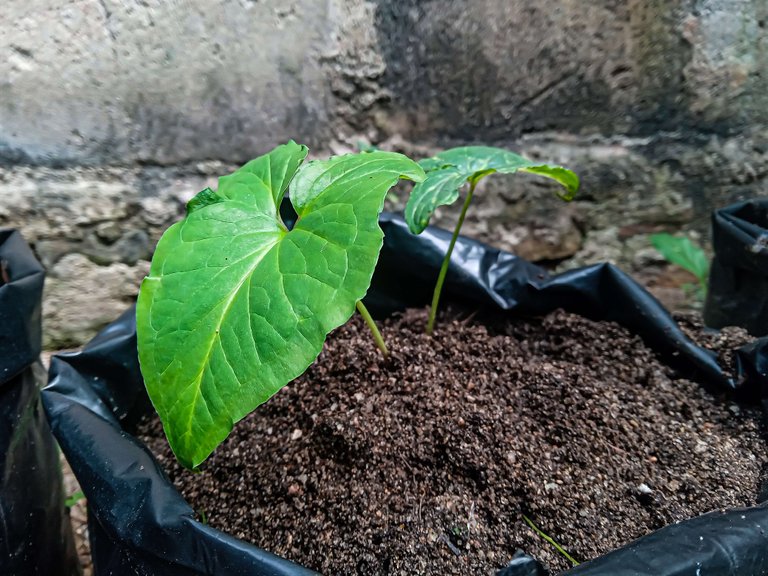 Finally, several empty polybags next to the house were filled with several types of useful plants that had previously grown without being planted on purpose. And also some free time today, I can use it with activities that are also useful in the yard.
Thanks For Reading

---
---