My view point on the current market situation.

One of those things I love about cryptocurrency is opportunity to buy and sell, if you can wait patiently for your time you will definitely see a perfect time to enter a market or to exit but our emotions won't let us do what is right.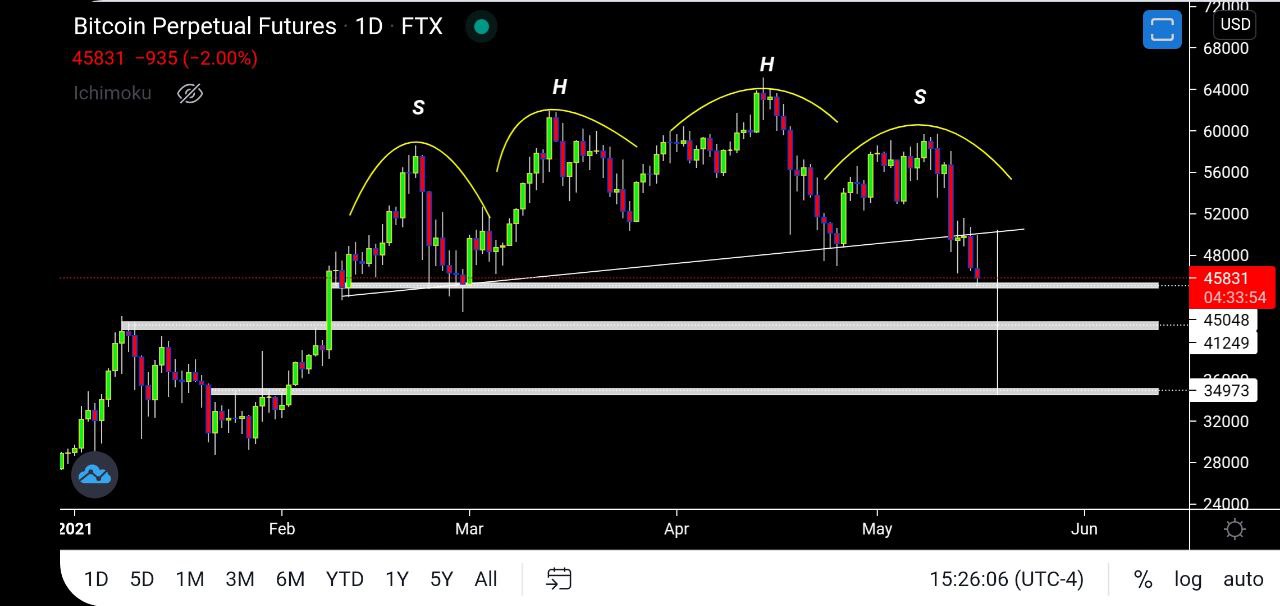 This is a daily chat which implies that every candle you see on this chart represents a daily market and as you can see that Bitcoin is on it way down and what does that implies as an investors??
Buy! Buy! Buy!.
I don't see anything other thing than buying btc and I know some of you will disagree with that fact but I don't see bearish season coming anytime soon. Like my friend use to say "season of plenty" is still very much alive and bearish season will come but I know the green season is not over
My view
I see buy signer but not buying Bitcoin, instead of buying btc for for me I will buy altcoin and building my portfolio even more at this time with the current market situation and this is my opinion.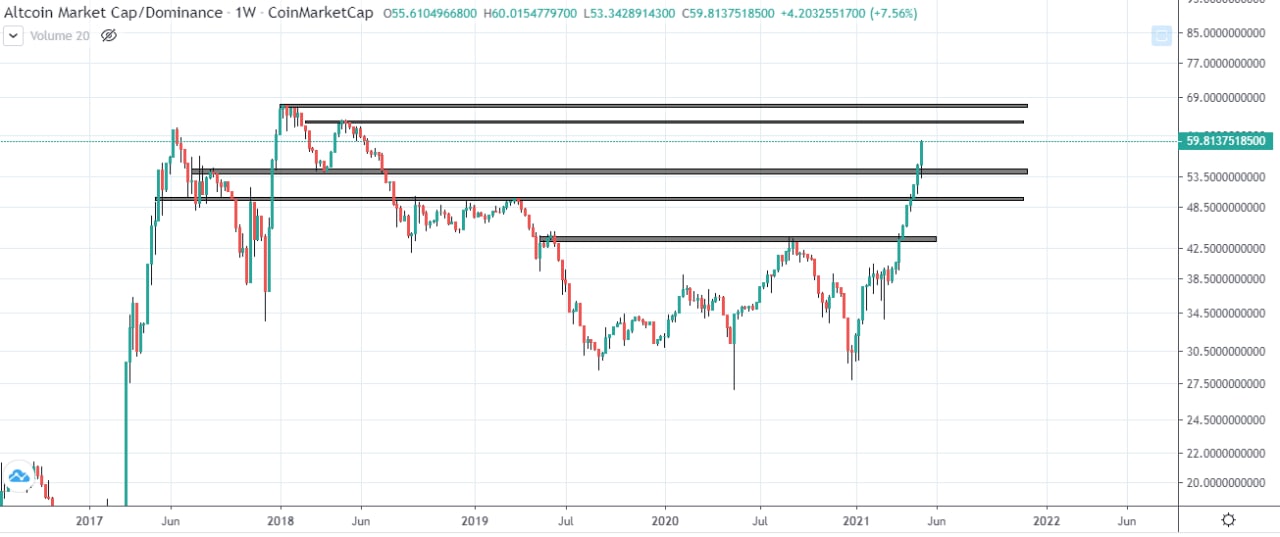 This is altcoin market chart and this is still moving up, nothing bad in using this opportunity to buy btc and altcoin at the same time. Bitcoins dominance is reducing and is going down every day which shows less impact of btc on altcoin everyday.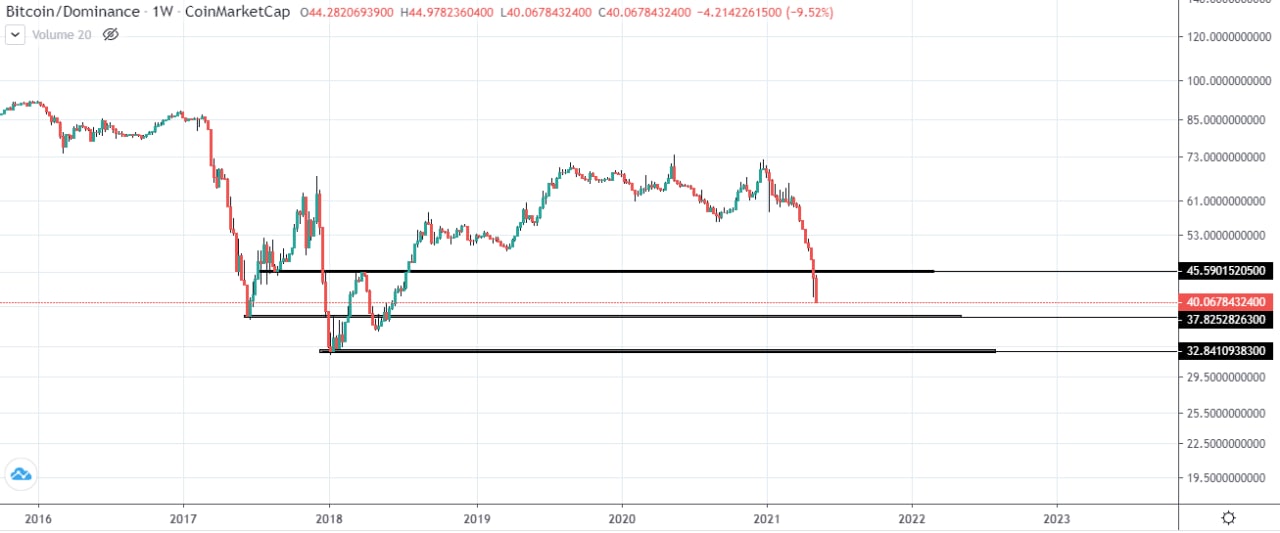 Irrespective of the bag you are filling just make sure you trade responsibly and do your own research before jumping to any trade. Fud will only shake us off the bus and the news is to convince to those who don't truly believe in Bitcoin.
Remember!! I'm not a financial adviser just a man saying is opinion, do your own research and do what is best for you. Nobody analyze market perfectly.
Ride with the bus.
---
Posted via proofofbrain.io
---
---