The season won't matter when you invest for right reason.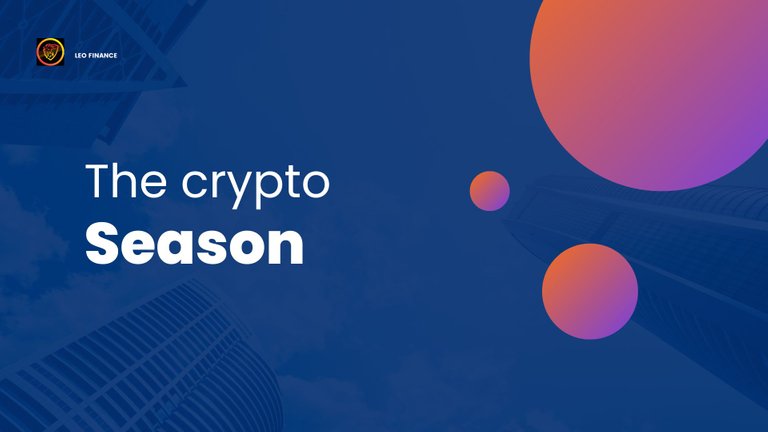 ---
---
We all talk about the bull market like our lives depend on and this is the set of people that did nothing in the last bull run because of greed and selfish interest. Some of us just love bull run because of the feeling around it and the energy in the crypto space during this time, we are not going to sell our assets because we are in for the long-term game not for short time profit. Whether you hodl because of long time vision or greed one thing you must get right is investing in the right project.
When you are investing in the right project long term and greed is not bad because you know for sure at the end of the day your patience will be paid off when the project you invested your hard-earned money in become successful. The problem that makes everything seems bad is when you are investing in a bad project. Whether it is a bull market or a bear market you have nothing to be happy about because, at the of the day, you are going for your money. For every reason you are investing is good because we invest for emergencies, retirement, live life in comfort, and short-term goals this is not bad at all but the only regret someone might end up having is not doing research very well and investing in a bad project.
People are happy about the 18k Btc price which is a critical point because if Btc climbs from there we should see an uptrend and if it goes down we will see a downtrend from there but irrespective of the market movement I'm in for the long-term and also investing for retirement. What matters to me is the project I'm into and not the season.
Thanks for your time.
Posted Using LeoFinance Beta
---
---