A Picture Is Worth A Thousand Words
It was winter, the grasses on the low land were becoming dry except on the mountain top where a few fresh grasses still grow. The mountain steep was too high for goats to climb to the top. Even though they tried, their strength seemed to fail them halfway to the mountaintop but not for a mountain goat that made it way through to the top of the mountain each day to feed.
Its strong two-toed hooves made it possible to walk on the steep with ease and could jump some feet without slipping. It became a daily routine for the mountain goat to climb to the mountain top to feed and after a while it decided to live on the mountain getting access to fresh grasses daily.
"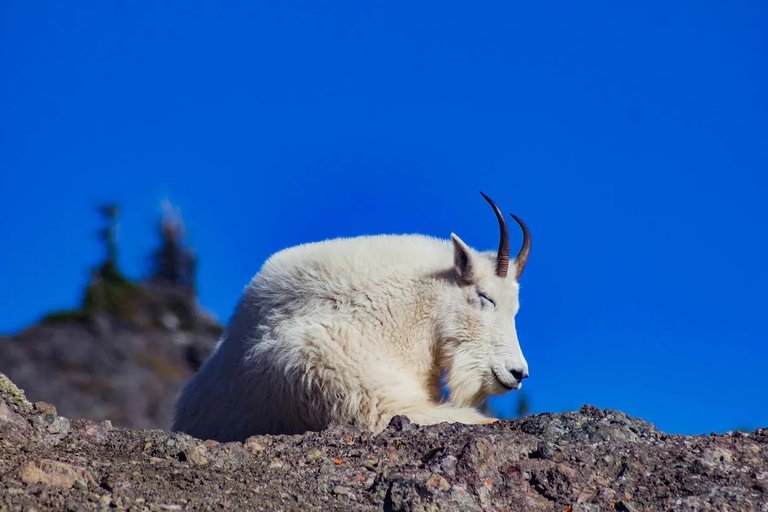 photo source
After some time there was no fresh grass left. The mountain goat had gone round the top of the mountain in search of green pasture but found no place with grasses. The cold was heavy, it walked round the mountain and it was tiring. The mountain goat decided to rest on a hill near the mountain. The hill was cleared with no trace of grass except a temple that was built on the other side of the hill. The mountain goat closed its eyes while it lay on the hill waiting to regain strength to go another mile. There was no hope for food around but its ability to climb mountains gave it advantage over the other goats that remained in the lowland eating from the shrubs on farmlands.
---
---