Exclusive Private Offer for Psyber-X Assets - SOLD

SOLD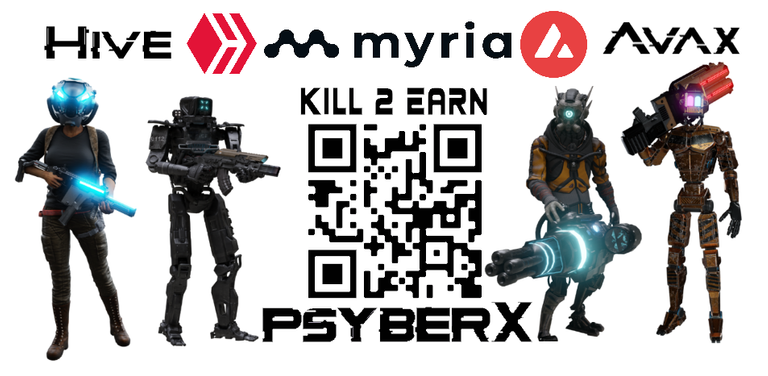 Once in a Lifetime Offer
Take advantage of my desire to extend my vacation trip another month and steal a large stack of my alpha assets
What is Included?
1 Comercial Land Plot NFT (market floor price 19,000 HIVE = $5,836 USD)






Land Baron Founder Title NFT (market floor price 390 HIVE = $115 USD)






5,000,000 LVL Tokens (Last price $0.0003713 = $1,856.5 USD)






100 in game NFT Cards (Floor price 4 HIVE = $1.20 USD each)

5 Small Land Plots (Floor price 130 HIVE = $39 USD each)

Founder Legendary BFG - Big Daddy pump action 4 barrel grenade launcher with incendiary grenades (None listed, very rare Founder NFT)
What is the price?*
$3,500 Sent via Remitly, Western Union, Xoom or similar service as I am stuck in the Philippines in need of cash! So take advantage of my 50% discounted offer soon as it won't last!
I have listed these items separately here on this post link from 2 days ago with 1 offer so far
If any sales occur this offer will not be available any longer
If interested I will send all assets except NFT cards to @psyberx for 3rd person holding until funds are received then release the assets to you. The NFT cards I will send as it is time consuming to make 100 transfers.
For another offer incase interested in a large number of PsyberCrates I will offer 100 Crates which cost $2,000 at market for $1,000 & have 200 Available at this price. (50% off, you may get them at 30% off at market by holding 200,000 LVL token costing $1,400 per 100 crates)
Thank You
---
---