some investment tips for your available Hive Power - psyberx delegation project

Today I want to present a project that we have had in mind for a long time, which has taken the name of "PsyberX project" and I think it is a good idea to invest your Hive Power, but why? That's why I'm here, to tell you about all the benefits you can get by delegating to the @psyberx account which are very juicy for our personal finances.
From my point of view delegating to @psyberx is one of the best investment options for our Hive Power. Delegating to @psyberx is something that can bring us a great benefit in the future, first of all I want to comment that we share 100% of the rewards with users who contribute Hive Power to the @psyberx account and besides that we also offer upvotes.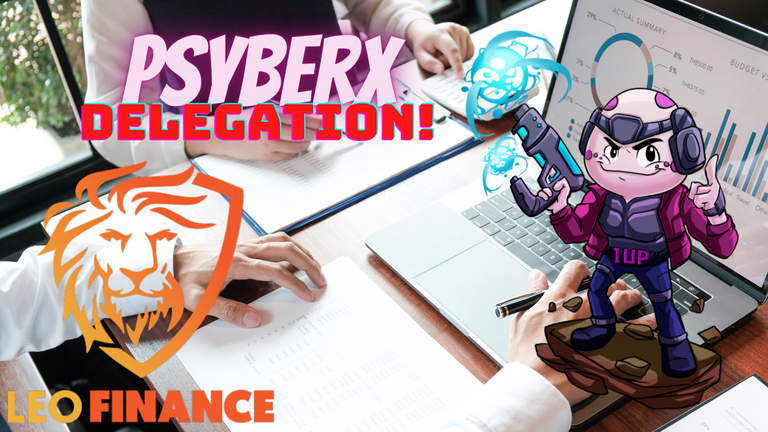 What is our objective?
Our main goal is to increase the APR in the delegations, so we have devised a strategy to increase your APR in Hive Power, as I mentioned above we offer 100% of the healing rewards, we also have an Airdrop of the LVL token which can increase much more your APR in Hive Power, as I mentioned above guys, we also have very juicy upvotes that currently has a value greater than 5 Hive with a Voting Power greater than 90% approximately, that is if you delegate to get a 100% upvote you would be increasing your APR to more than 50% if you save and keep delegating, because the healing rewards are paid daily.
How can I delegate to obtain these juicy benefits?
The first thing you have to do is to have your Hive Power available, after you have Hiver Power available then you can delegate it to @psyberx using some links that I will leave you below.
If you have any questions you can contact us at our Discord here.
50% of curation paid back daily via automated payments and API running smooth.
LVL airdrop for new HP delegated at 1 to 1 airdrop. (ending soon)
Upvotes for delegators with quality content.
Delegate HIVE Power to @psyberx for account creation ticket onboarding efforts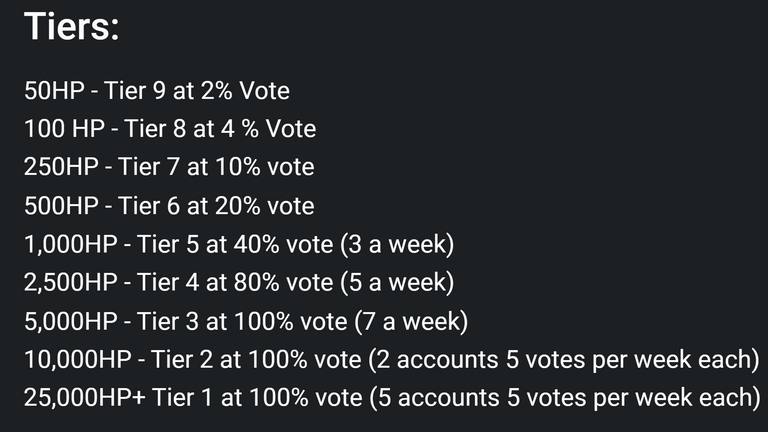 ---
Dates To Remember
August 13th Map design tour access where those with founder titles and access pass NFTs get to fly around the current state of design
Notable Posts:
Official Lore Stories
Informational:
---
Social Links
---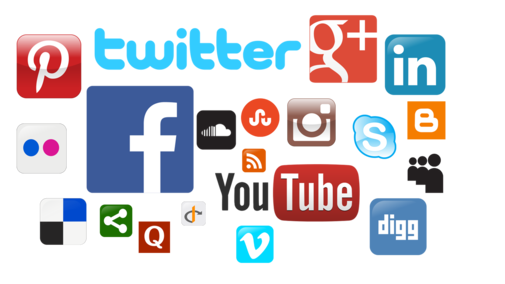 PsyberX on Pimp Media


PsyberX on 1UP Zone


Official hive account @psyberx


Official twitter account psyberxofficial

The Gaming Studio Royal Reptile Twitter


Official Psyber X Discord Chat


Official Youtube account Psyber X


Official Facebook page Psyber X


Our Instagram account PsyberXofficial


The official Psyber X TikTok


NftShowroom Psyber X Collection


Psyber X Blog on Reddit


Official 3Speak PsyberX Account


Whatsapp Chat Invite


Line App Chat Invite


Telegram Chat Invite
Some key links, hashtags and information for Psyber-X.
seo links & a Psyber Sects link Please forgive me as I must share a bit about Psyber-X a first person shooter (fps #fps #firstpersonshooter) and it is play to earn (p2e #p2e #playtoearn) with NFTs (#nft) blockchain gaming (#blockchaingaming) on the Hive (#hive) blockchain (#blockchain) and recently cross chain bridged (#crosschainbridge) to Avalanche (#avax #avalanche) seo
---
---