Macro Photography of a Robber Fly (Ommatius)

The insect that I am sharing this time is a fly, this is a robber fly which is known as a big predator in its class, it can even be said to be a cannibal fly, namely a fly that eats other types of flies or insects. Also known as Asilidae, this fly is a predator that peeks and waits for the right time before ambushing its target prey.
When I took a photo of this robber fly, I saw that there was a robber fly that was bigger in size than the one I shared this time, I saw it was hunting an insect that also flew, namely a very beautiful brown butterfly, but unfortunately the butterfly The butterfly was too agile in the air so this robber fly didn't succeed in ambushing it.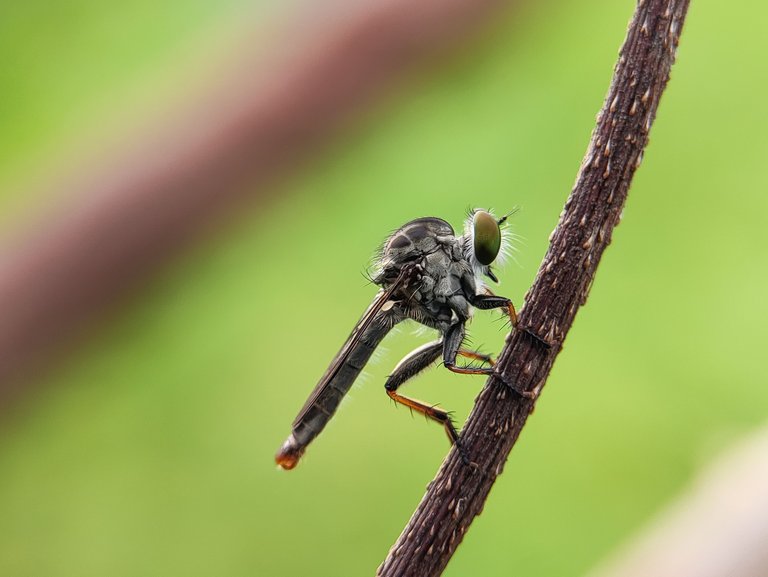 ---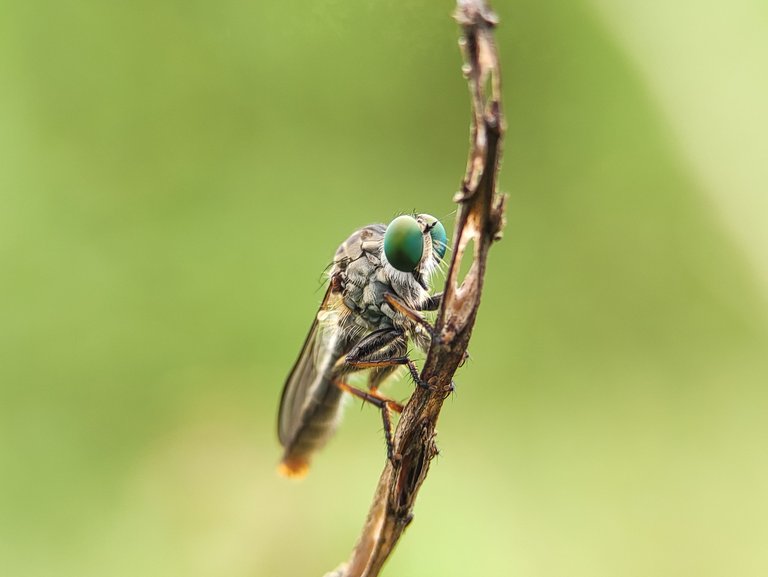 ---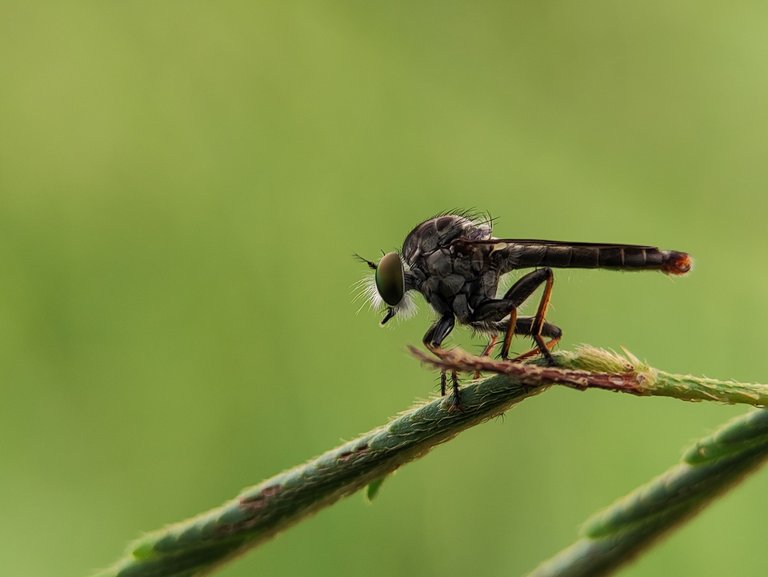 ---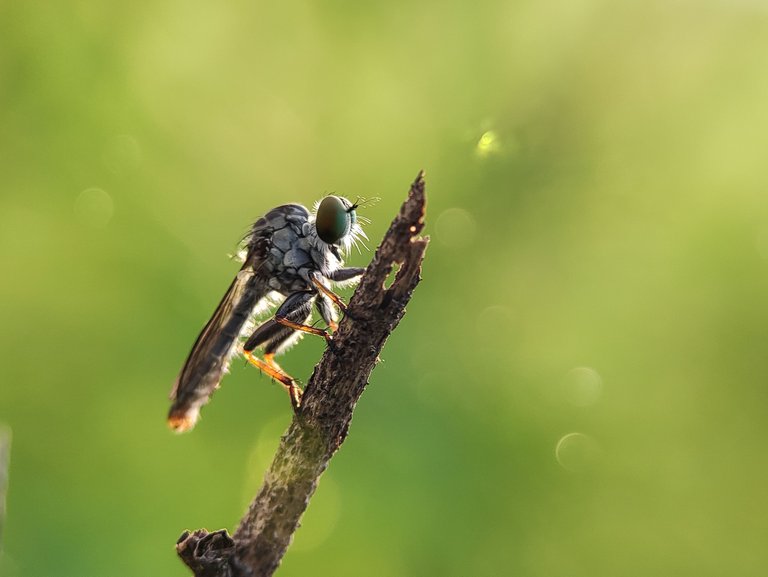 ---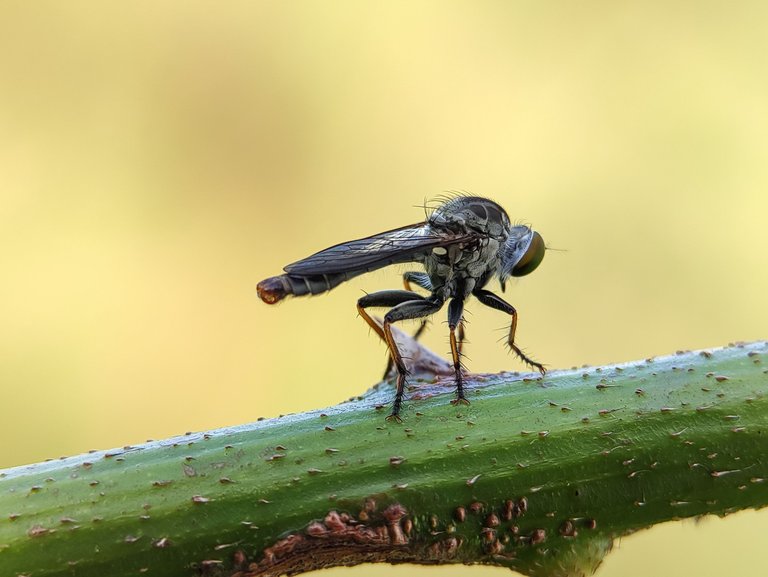 ---
Some of the photos that I share below when the focus object is on the right and suitable for your writing text.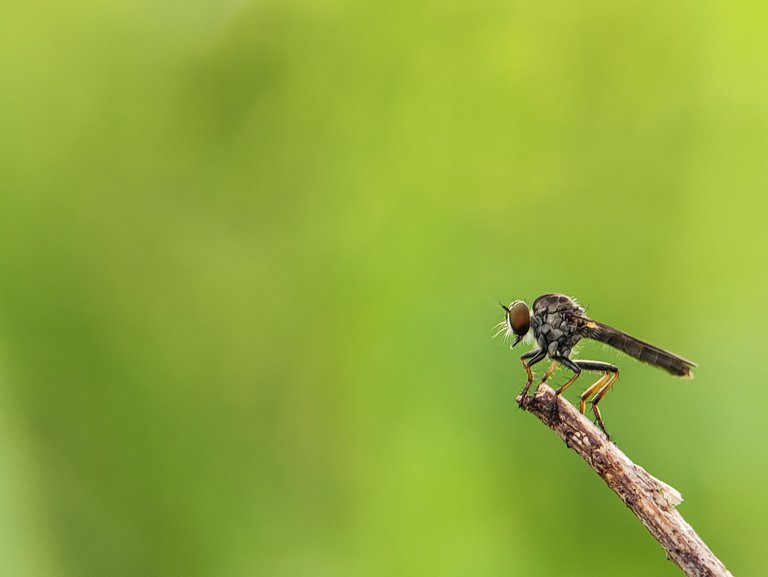 ---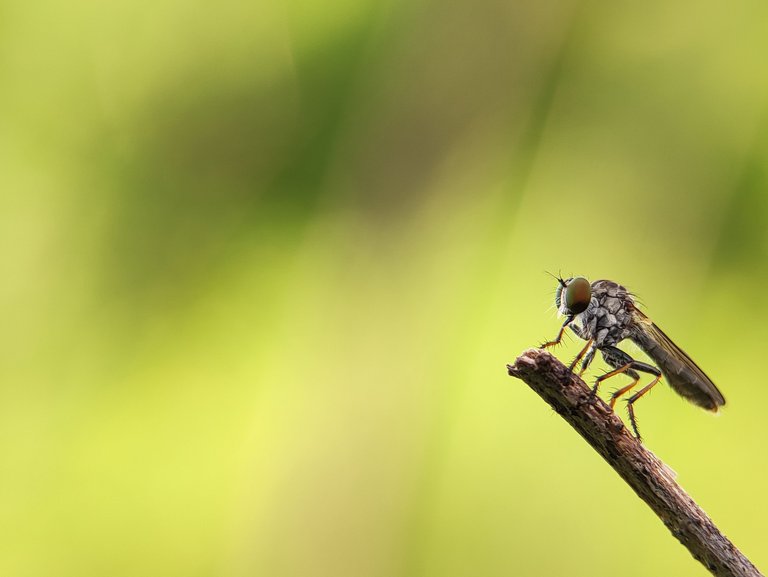 ---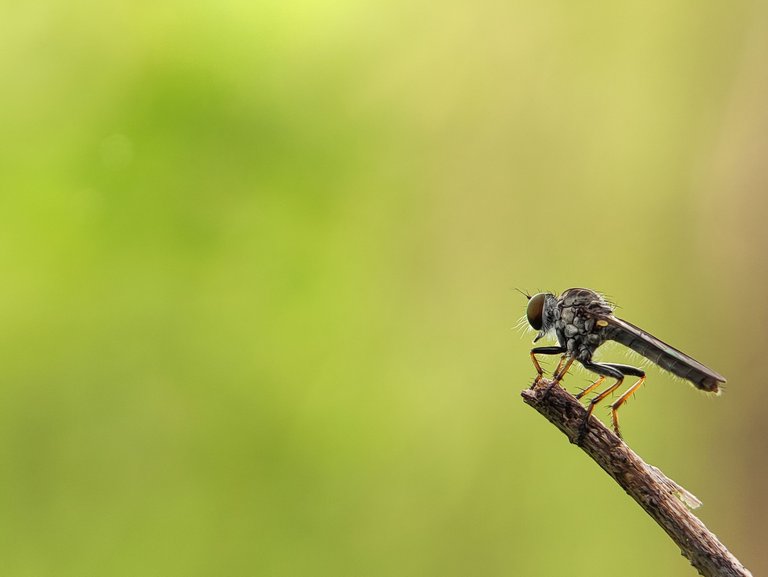 ---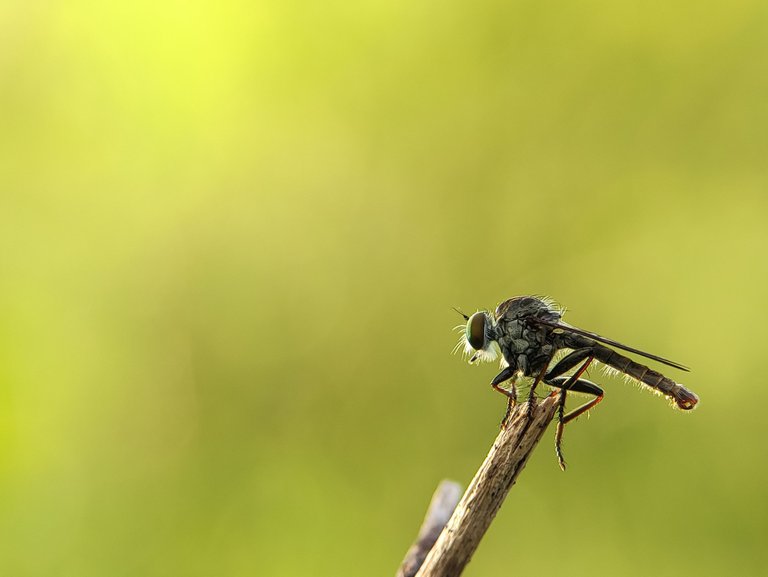 ---
| Picture Taken Using | Xiaomi Smarphone |
| --- | --- |
| Lens | External Macro Lens QQ |
---
---