This Time I Found 2 Types of Beautiful Mushrooms || Fungi Lovers
Hi Mushroom Lovers Community wherever you are, I hope you are all well and can do your activities as usual. I am back among all my friends to share and this time there are several types of mushrooms that I want to share.
Maybe this is luck because I got more than one mushroom this time and hopefully in the future I will find more mushrooms of various types because the weather and conditions here still rain frequently until now.
This first mushroom is very similar to the Coprinopsis mexicana mushroom. In fact, I'm sure this is from that type of mushroom because it looks very similar. I used a search application on the internet to find out the types of mushrooms.
I found these three mushrooms growing on tree trunks that had died and were starting to rot.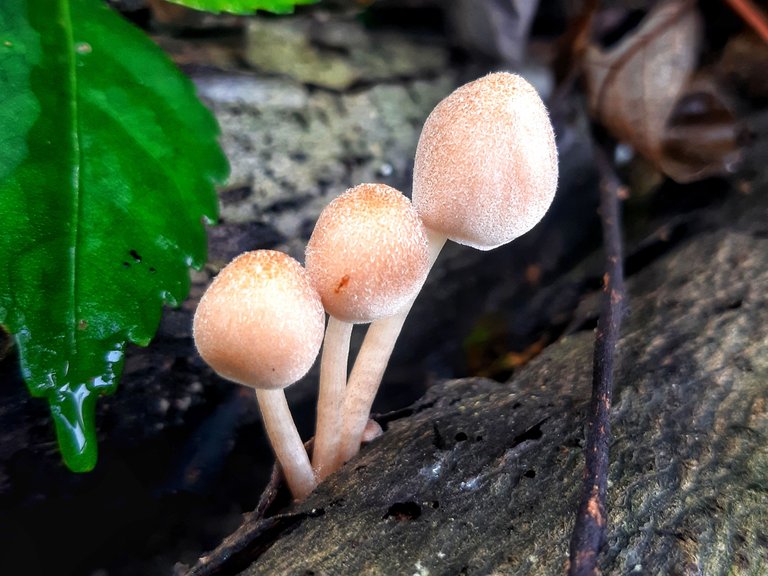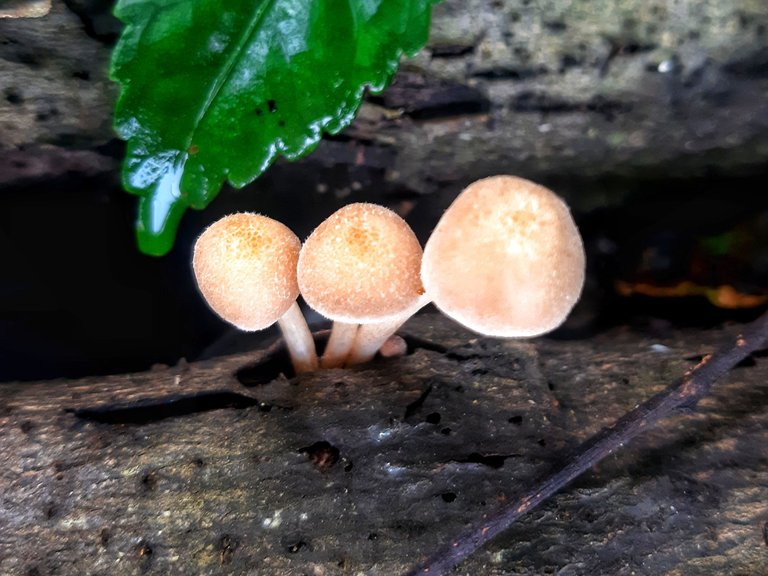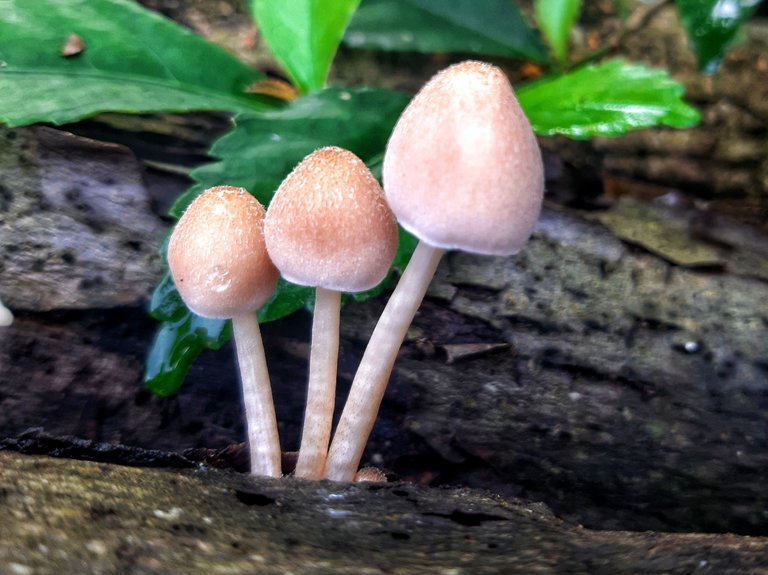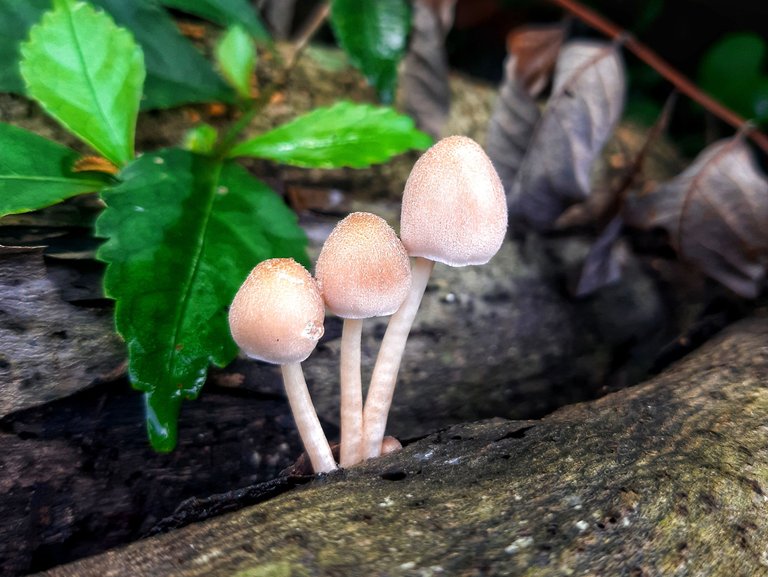 Furthermore, mushrooms of the type Polyporus are still fresh and beautiful, the color is brown and has fine hairs on the top of the mushroom. This mushroom is stronger than the first mushroom, even if we pull it out it can be easier because it won't break, this mushroom has a tougher texture.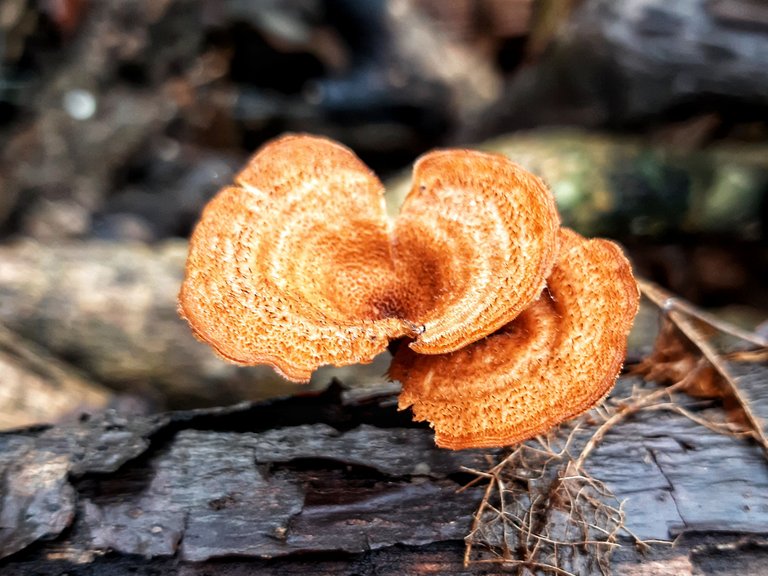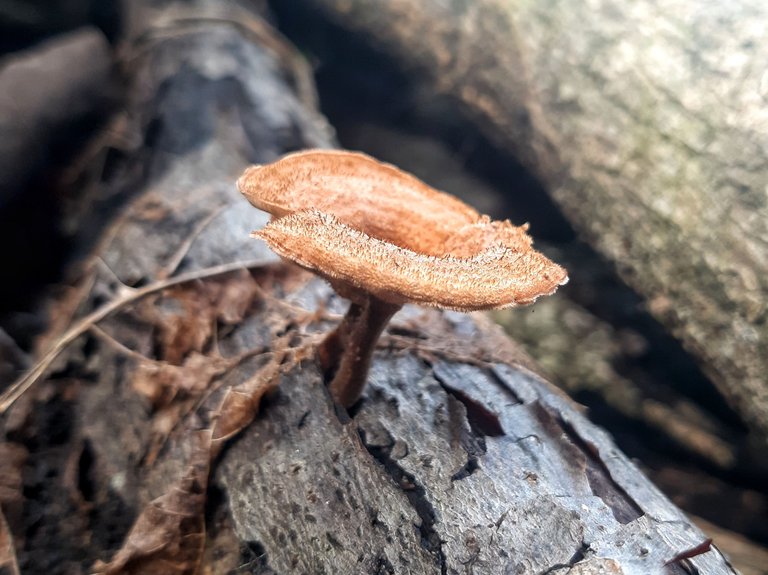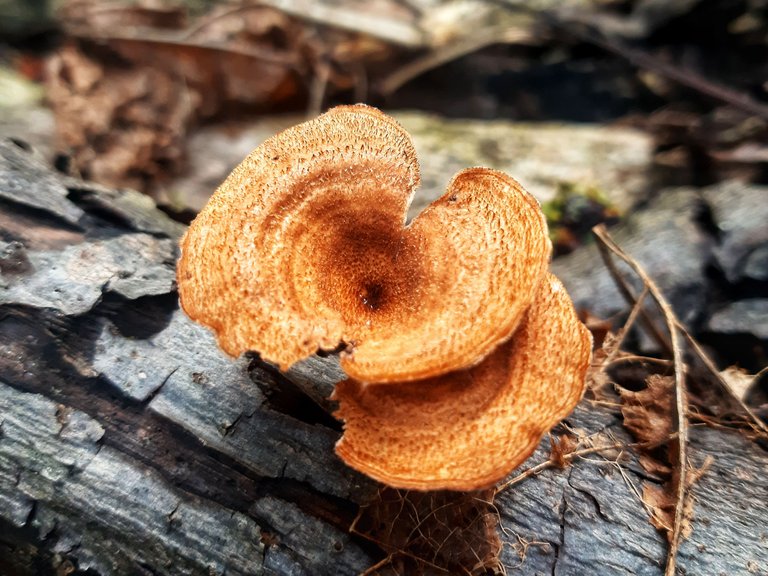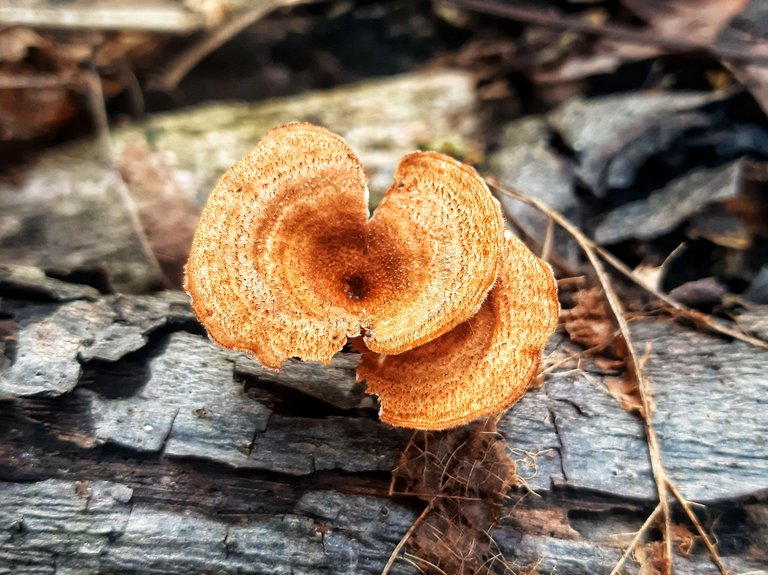 These are the 2 types of mushrooms that I share this time in the Fungi Lovers Community, I hope my friends like them. Thank you to friends who have attended and seen my post this time. See you again.
| Photographer | @dzaky12 | |
| --- | --- | --- |
| Image | Fungi | |
| Camera | Smartphone | |
| Location | Aceh | |
By @dzaky12
---
---