Visiting the Lhokseumawe City Reservoir and Seeing the View of Fish Cages Owned by Local Fishermen.
Hi fellow #pinmapple Community wherever you are, it's nice to meet all of you here again.
Yesterday I visited one of the tourist sites in Lhokseumawe City, namely a reservoir that has been built on the outskirts of Lhokseumawe City and according to the name of the city this reservoir is named Lhokseumawe City Reservoir
When I got there, I stopped at a roadside coffee shop near the reservoir while enjoying the natural scenery around. I also ordered a cup of black coffee for me to enjoy there. A glass of coffee is immediately served by the shop owner who is very friendly serving his customers.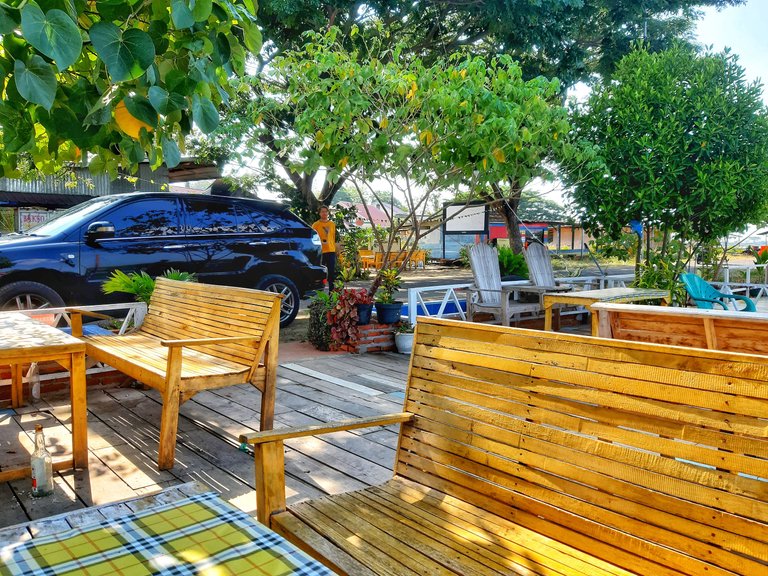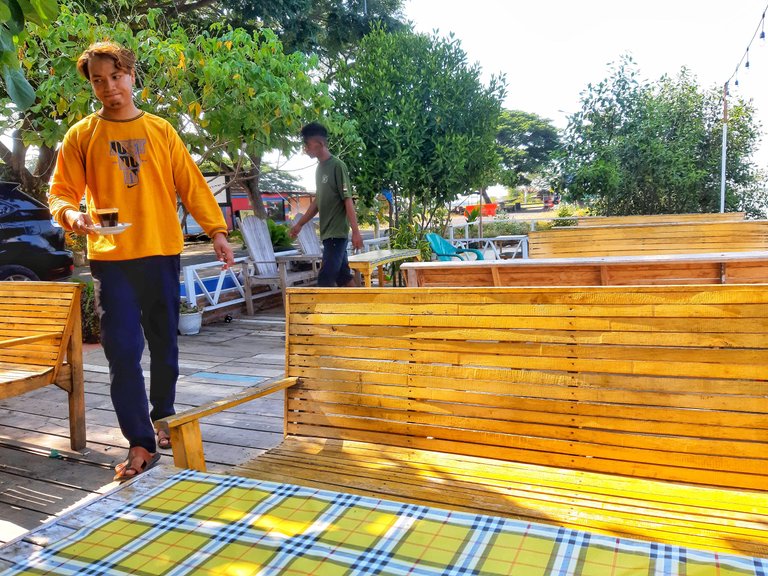 I got information from the trader that the location is visited a lot in the afternoon. I realized that I was in the right place but at the wrong time because I came to the place around 09.00 am.
But I was presented with a beautiful view so I concluded that to enjoy the scenery in a quiet atmosphere, I had chosen the right time 😃.
You can see grass growing on the left and right of the entrance to the reservoir and on the left we are immediately greeted by a beautiful, natural and clean river view and that's where the fishermen build cages to raise fish.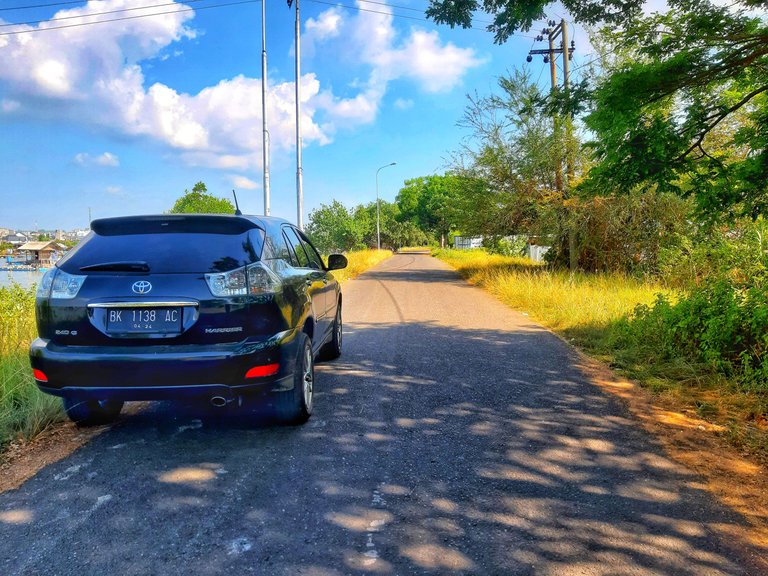 Finally I saw the other side of the reservoir, namely the location where fishermen build cages to raise fish.
Enjoying the morning atmosphere around the reservoir with a glass of black coffee and the atmosphere which is still quiet because not many visitors have come here turned out to give a great impression. The beautiful scenery makes me feel at home for long in that place.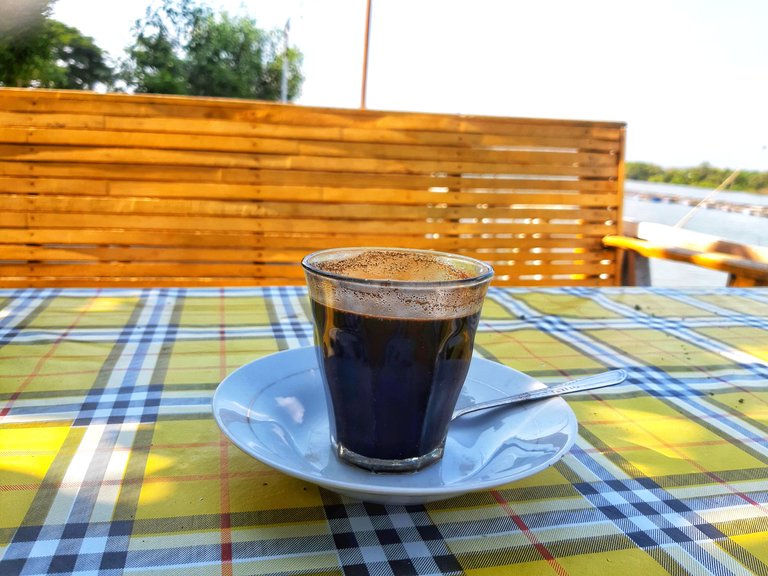 Even the buildings used for selling were built using wood so that they give a natural and beautiful impression.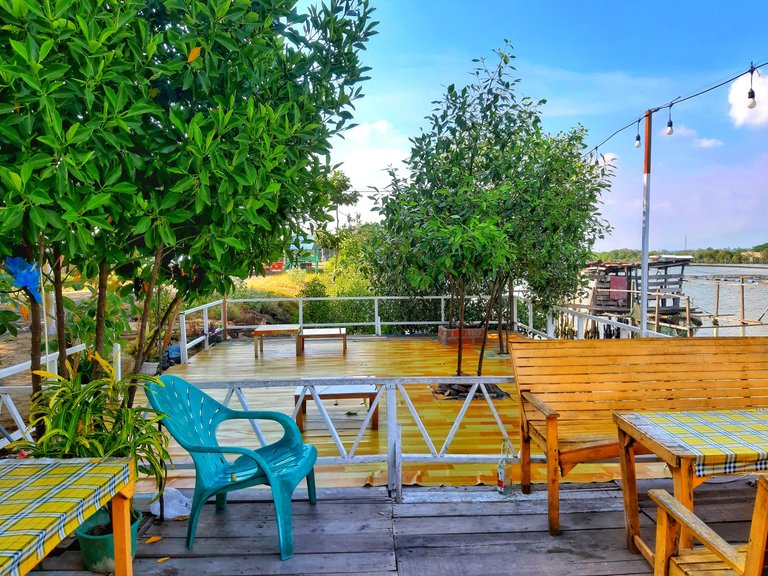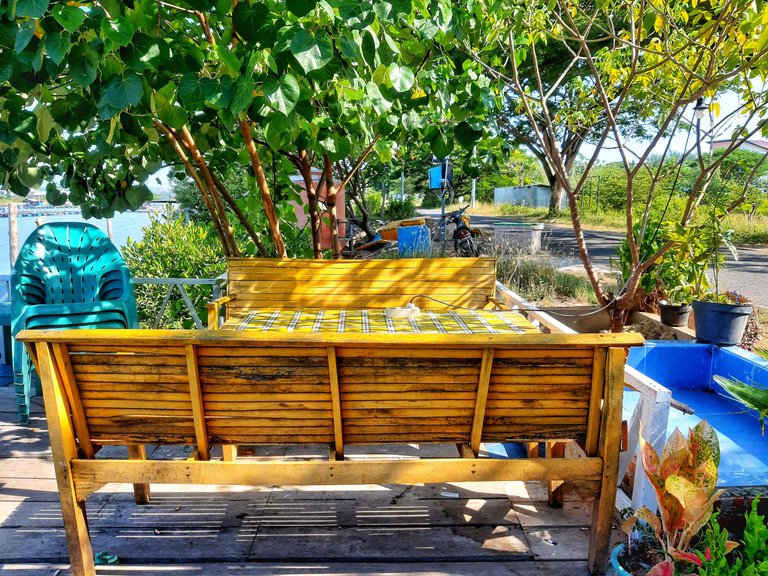 My cup of coffee was finished and I walked around for a while to take some pictures to share with my friends.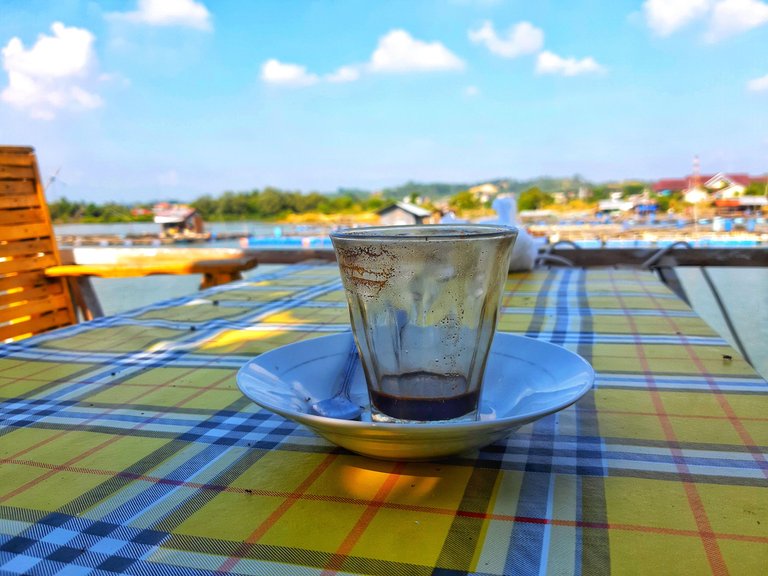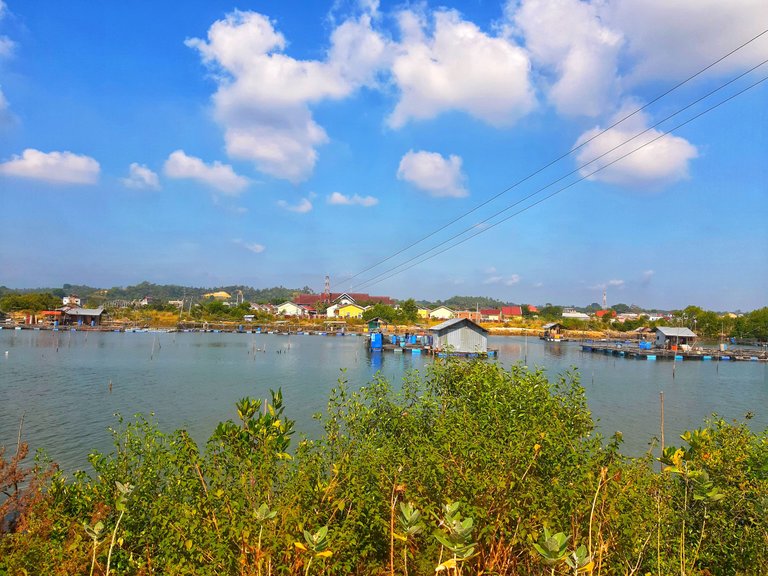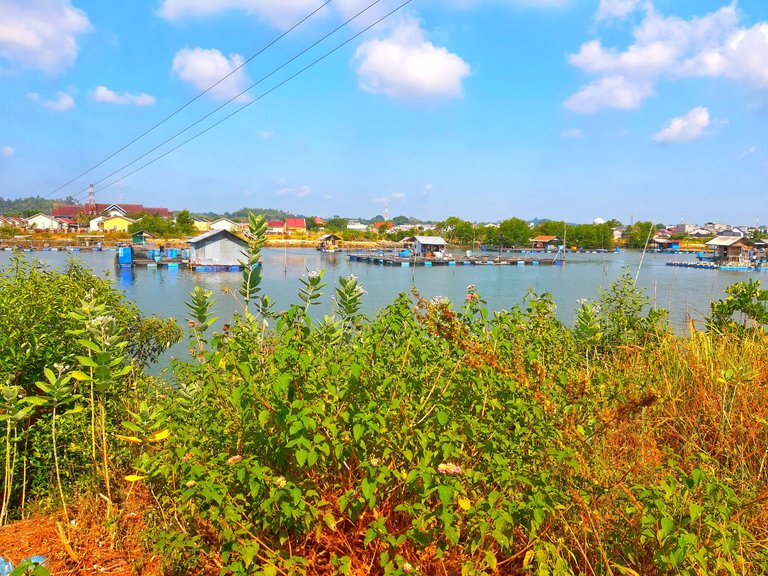 The fishermen build buildings of wood above the floats that have been assembled in such a way.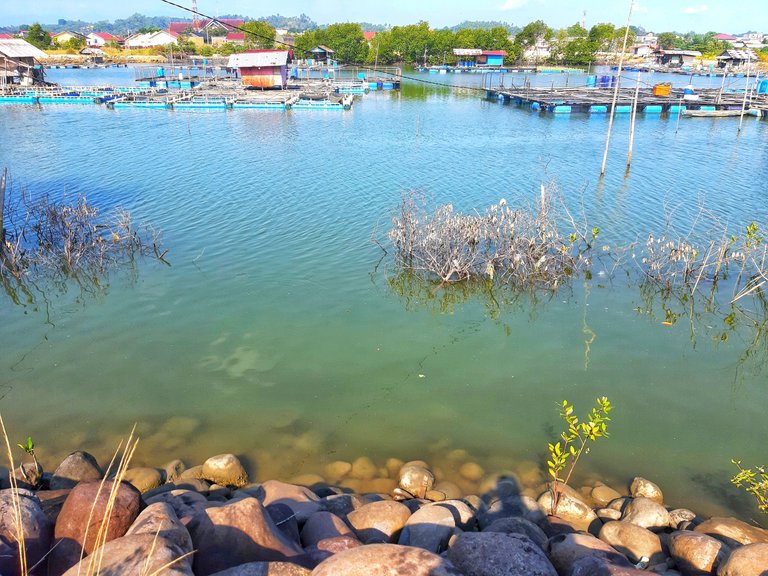 The cages are made in such a way and resemble a settlement even though the location is above the water.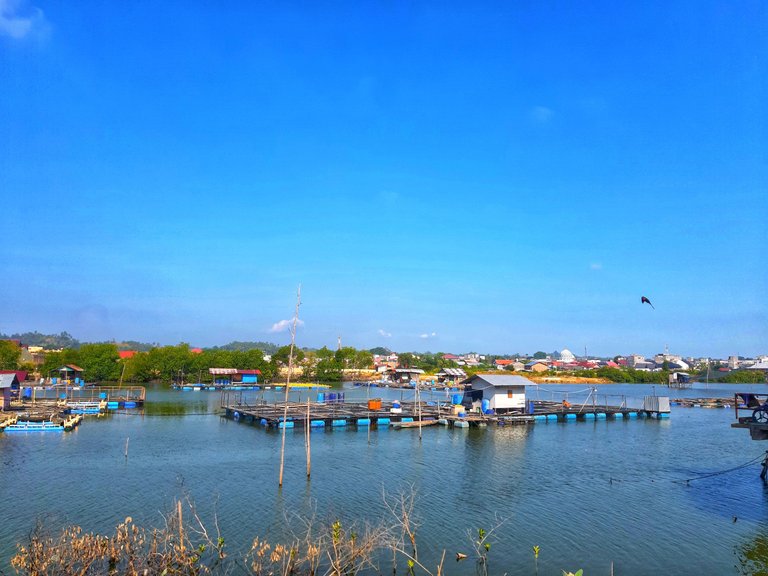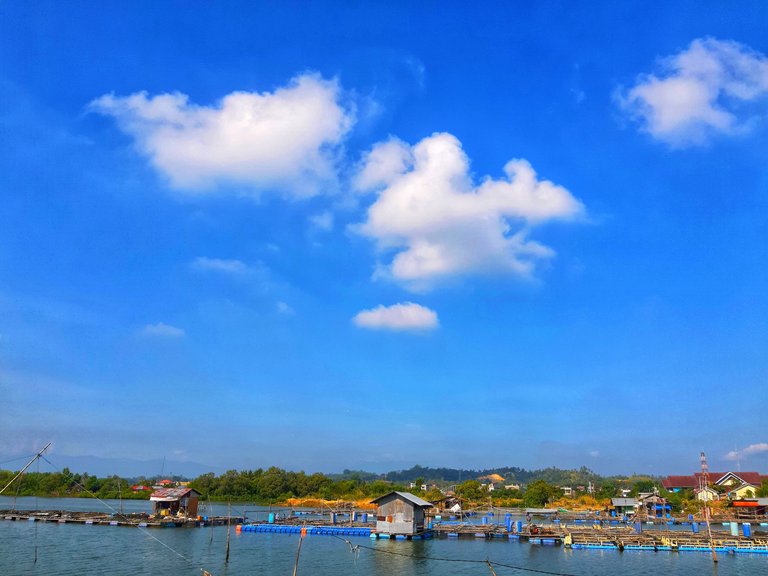 The cage is built in the middle of the river and to get there the fishermen have prepared a boat on the riverbank. With the boat they go home and go to the cage.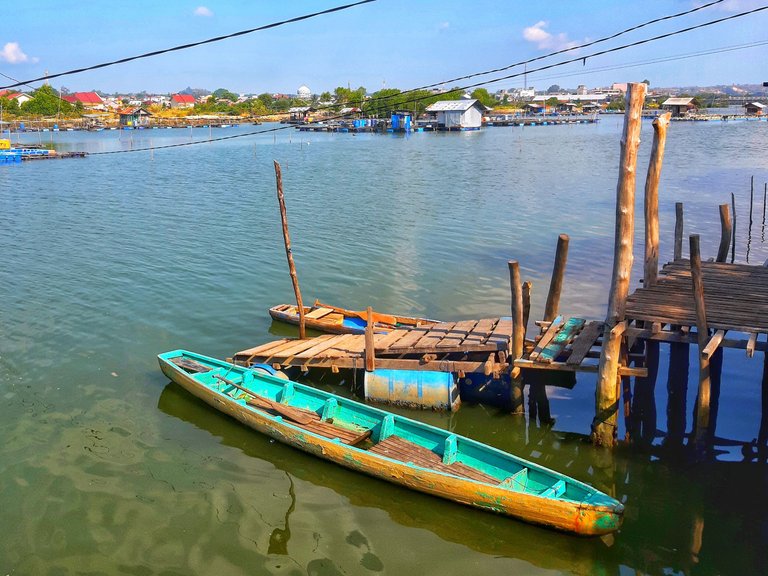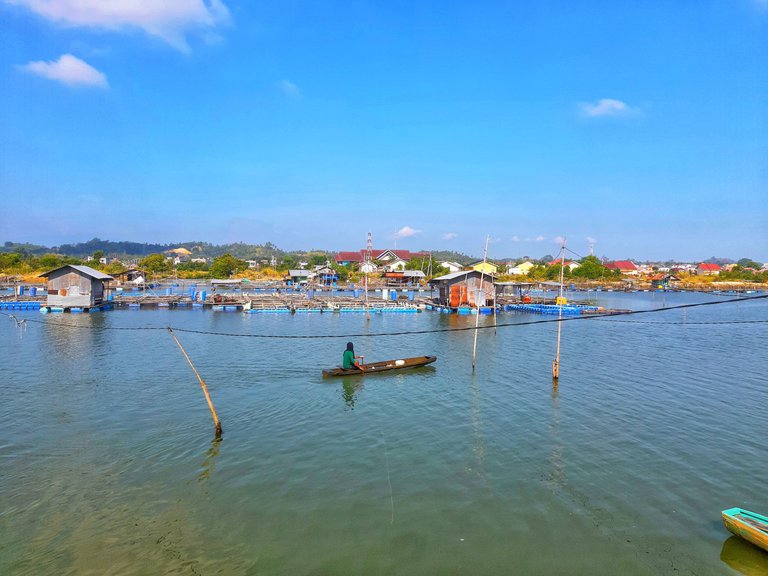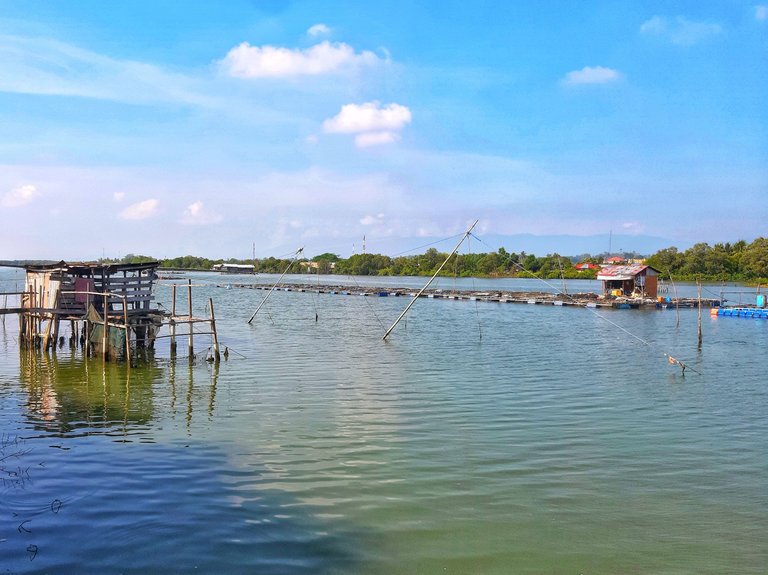 Someday I will come back here and will try to arrive here in the afternoon and be able to see the crowds in this place.
Thus my post this time, thank you for coming and seeing my post. Please understand all the shortcomings and i will continue to try to perfect my next post. Hope you guys like it, see you soon.
By @dzaky12
---
---