Visiting Ujong Blang Beach, a Fisherman's Settlement with Beautiful Views
Hi fellow #pinmapple Community wherever you are, I hope all is well and can carry out activities as usual. We meet again in this amazing Community.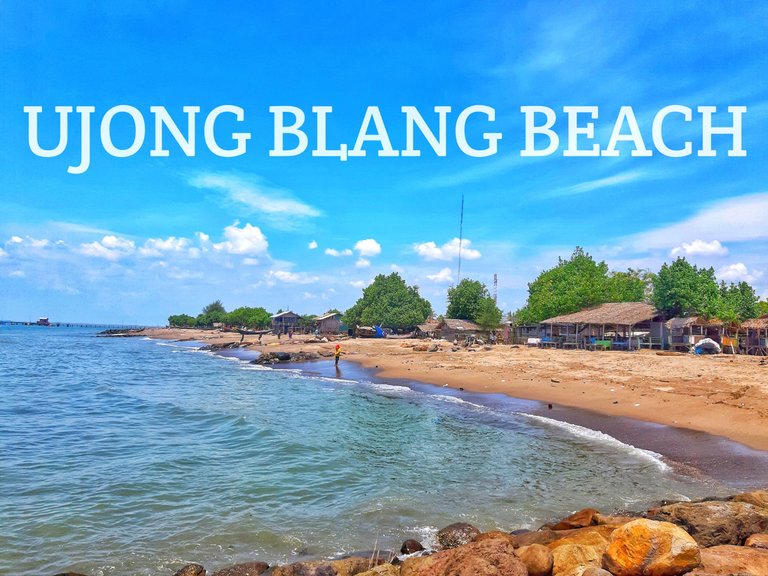 At this meeting I will share some pictures about a coastal area, namely Ujong Blang Beach.
This area is on the beach and most of the residents are fishermen. Apart from being a residential area, the Ujong Blang area is also a tourist destination area. On holidays, many visitors visit this area either just to see the beach views or many children spend their time swimming.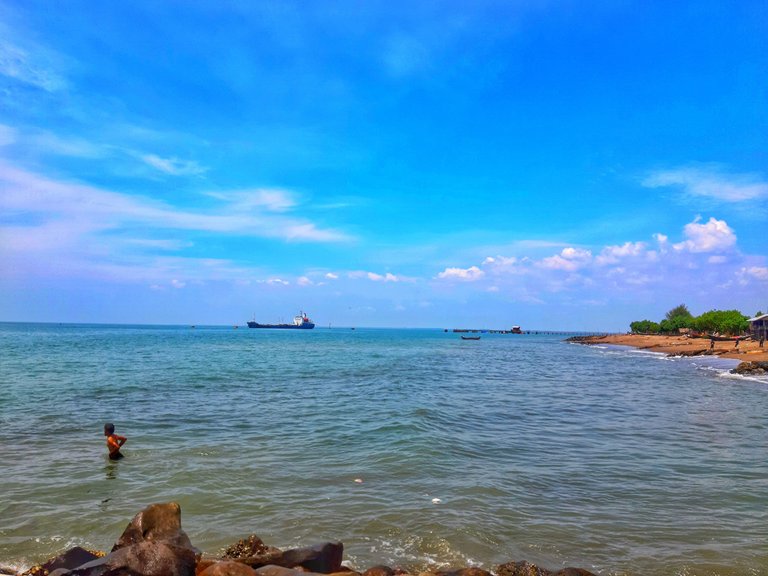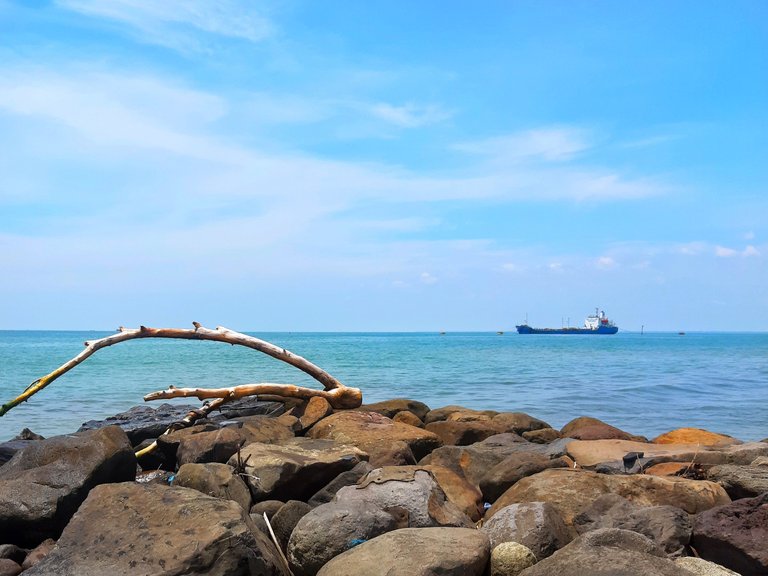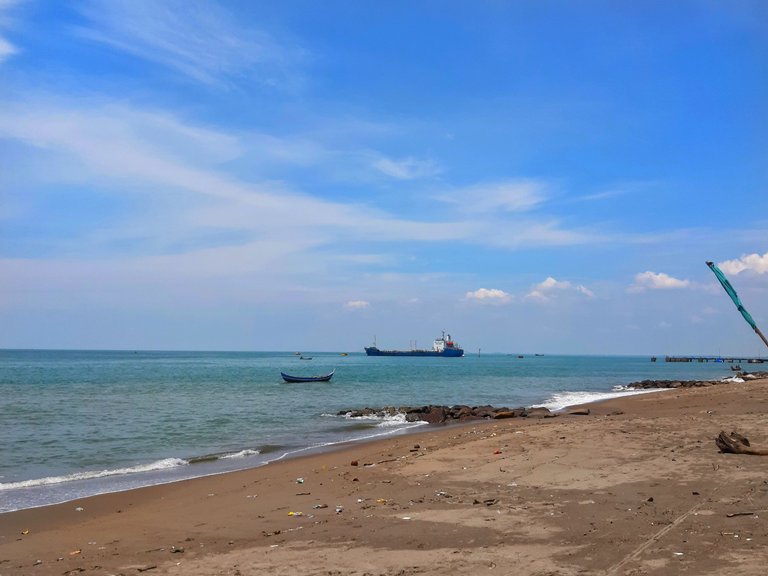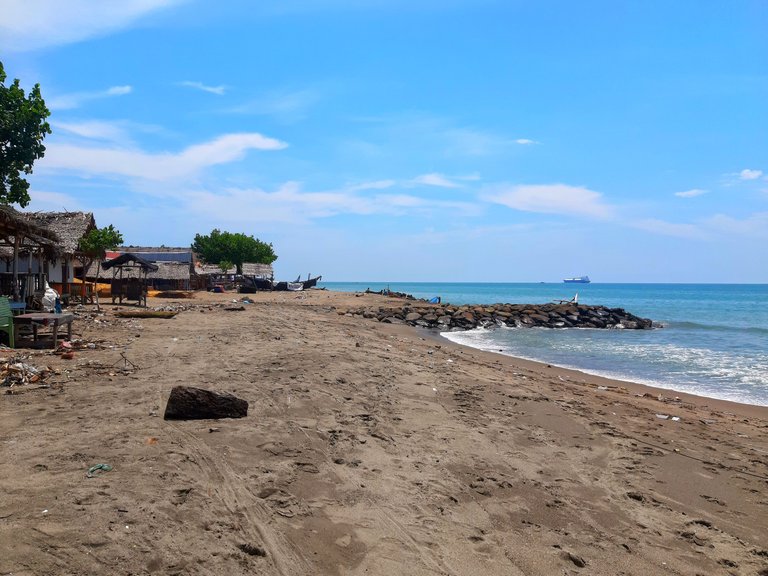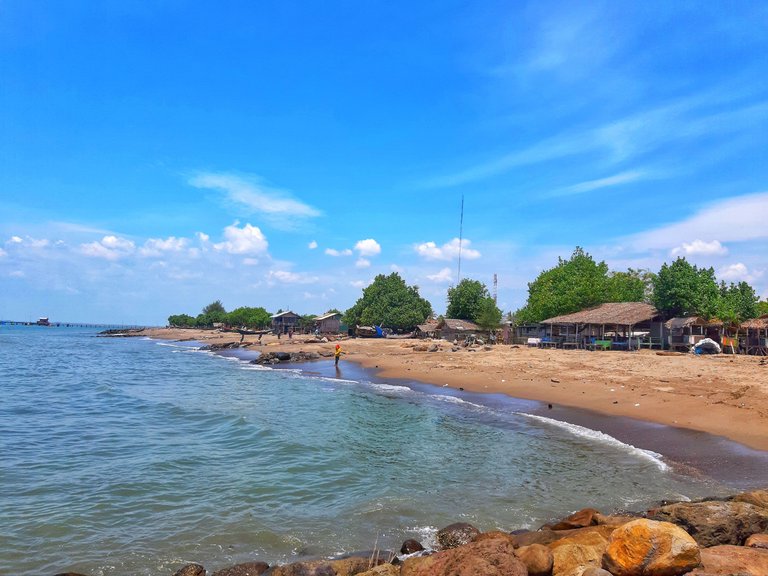 Most of the people who live here work as traditional fishermen who catch fish using canoes or small boats.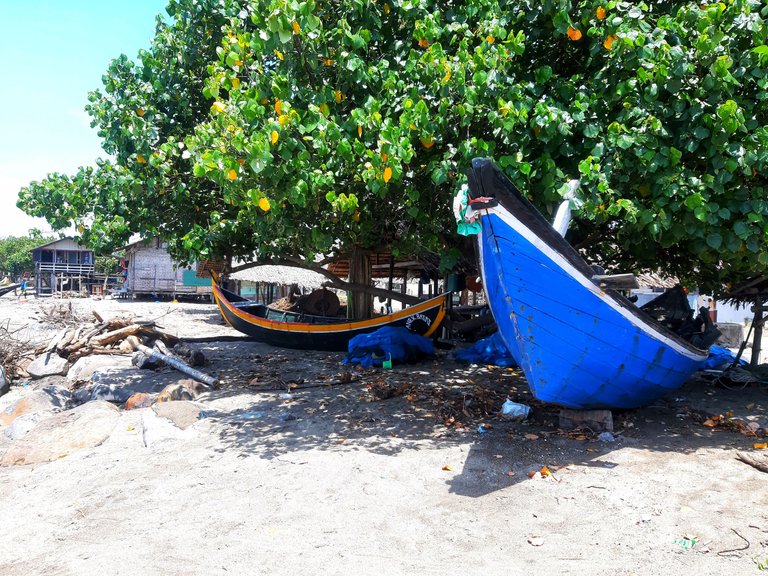 They pull the fishing nets by boat for several tens of meters. After a while, the nets are pulled back ashore but they no longer use boats but are pulled by the fishermen. The way to pull it is very unique, they stand in a row and each holds the rope used to pull the net. The nets were slowly pulled ashore at the same time.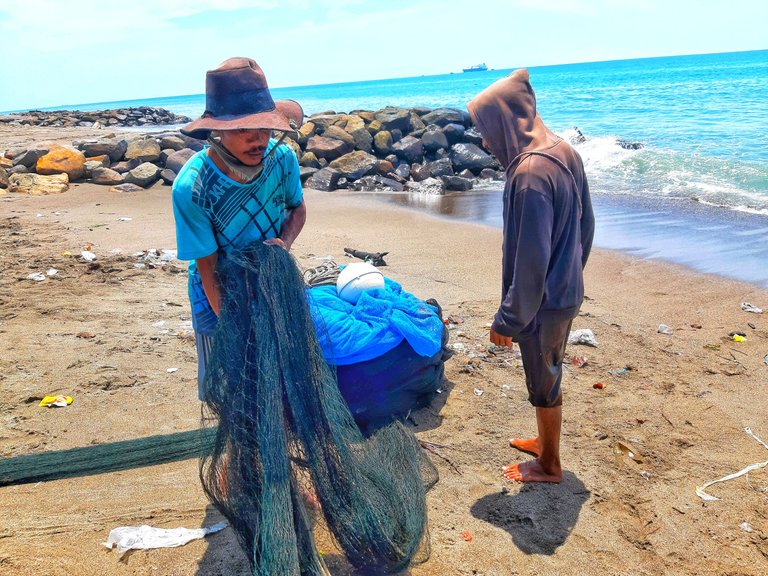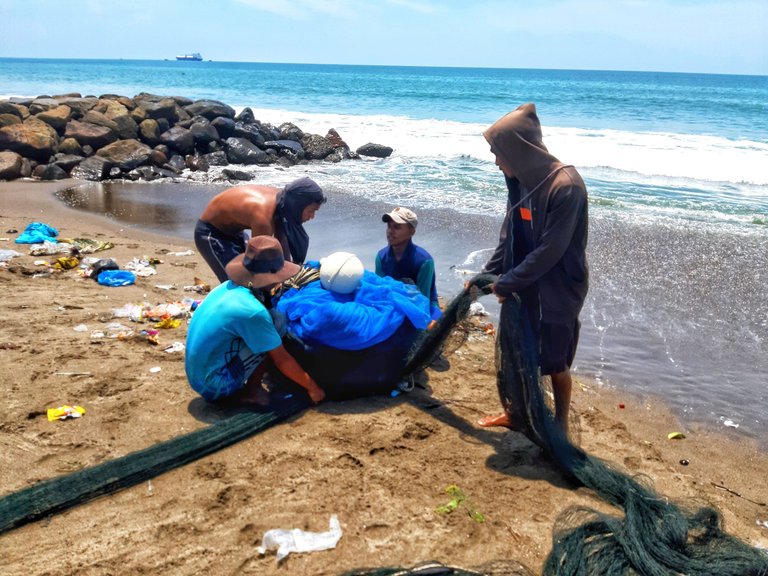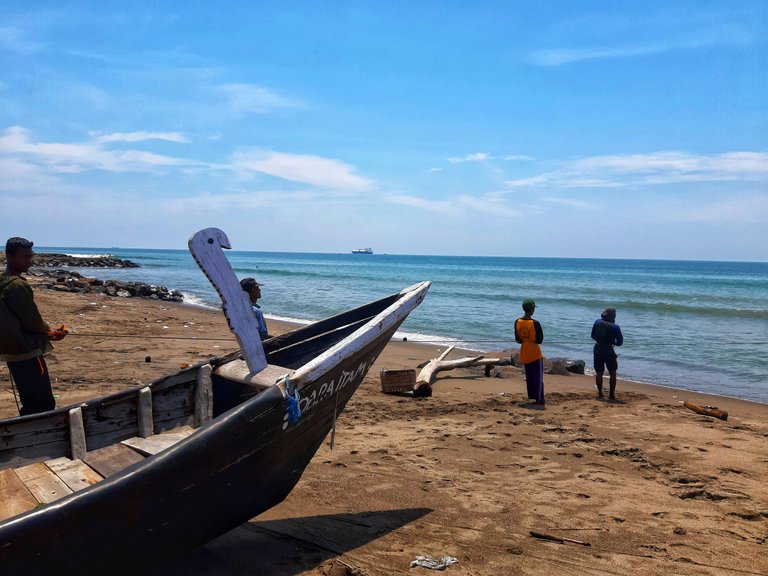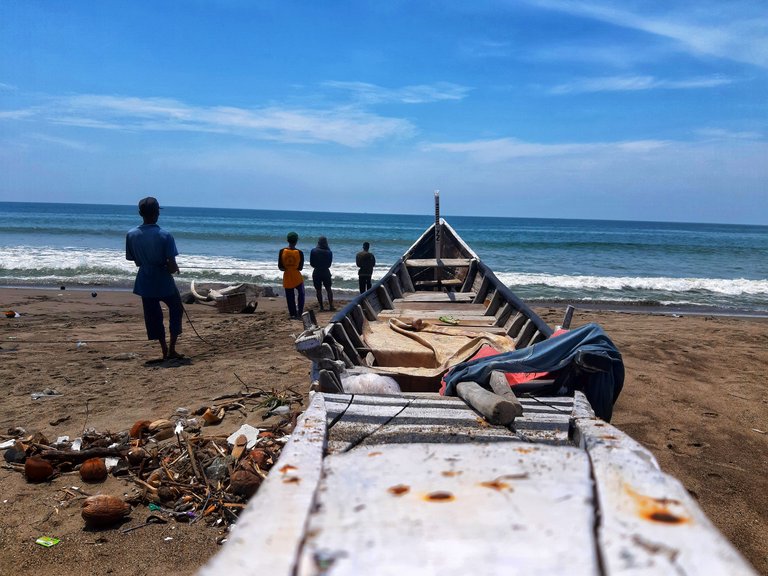 If we look directly at the unique way when the net is pulled, their legs seem to dance and move simultaneously and relaxed. If there is sustenance there will be lots of fish caught in the nets, but there are times when there are very few fish caught in the nets.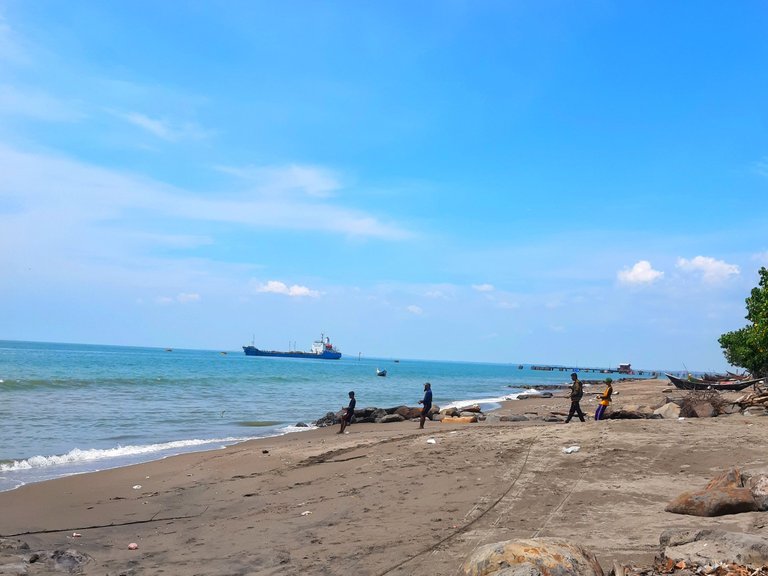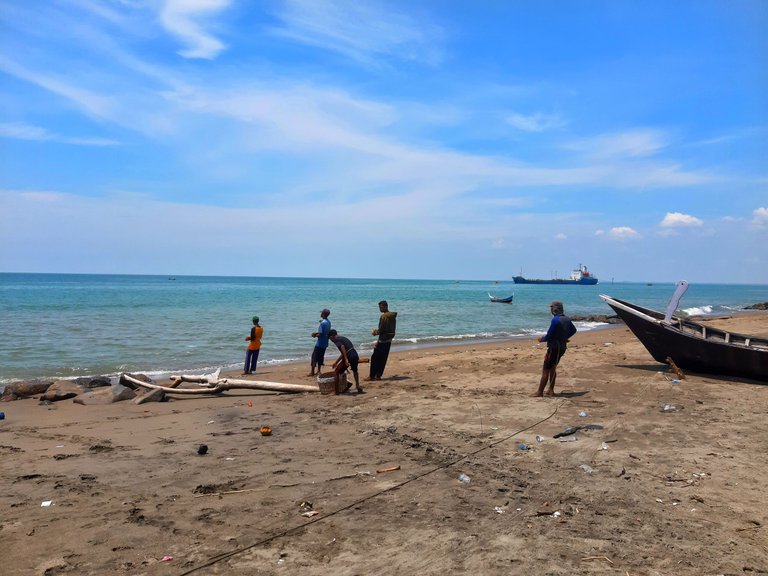 These are simple houses of fishermen built on the seafront and using wood.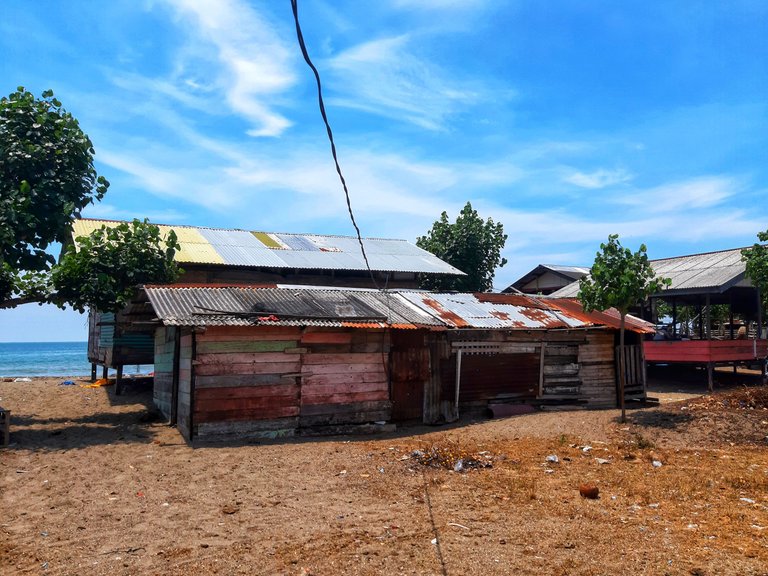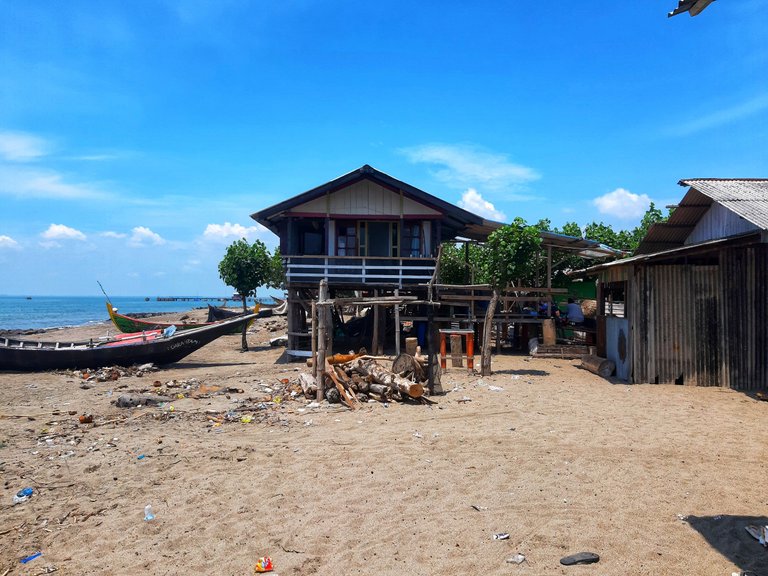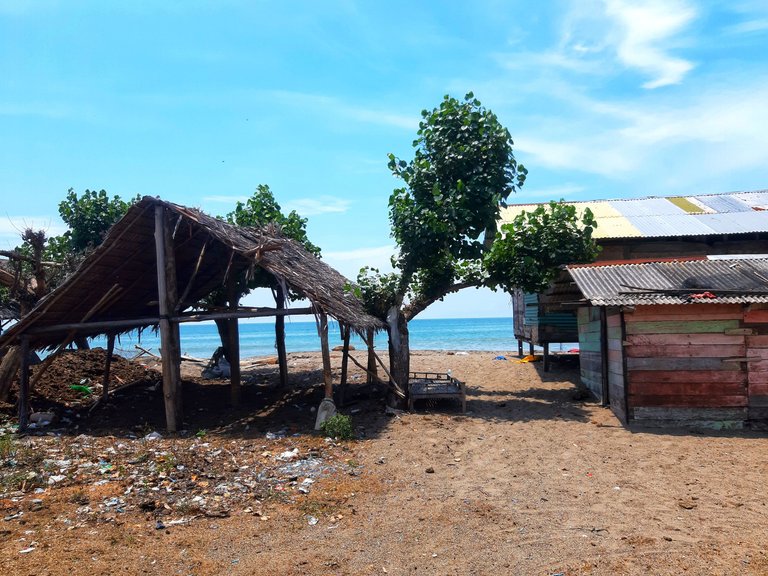 If you look at the way they catch fish, the sustainability of living things in the sea will be well maintained and the fish will always be there because they only take a little, maybe very little.
There are no big boats here that use large nets like those used on other fishing vessels like elsewhere. They are traditional fishermen who can only catch a few fish to make ends meet.
A few tens of meters ahead is a culinary spot, there are many buildings built on the seafront and selling various types of food and drinks. But visitors come here not at this hour but in the afternoon.
Alright guys, this is all I can share this time. Thank you for coming and seeing my post this time, I hope my friends like it.
By @dzaky12
---
---