[Writing Contest] The best place in my city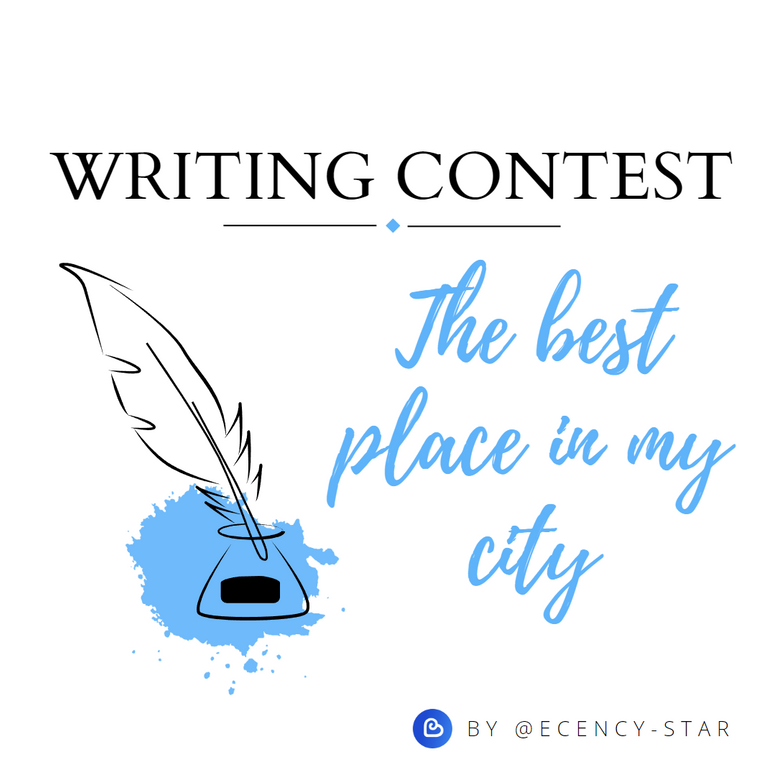 This week we will travel around your city! :)
Let's START!
📆Main dates of the contest:
The previous round summary and a new round announcement will be done on the same day every Saturday.
The post-submission deadline is until every Friday.

This round topic is 👇
---
✏️ The best place in my city
There should be a favourite or most popular place in your city. Tell us about it :)
---

REWARD
The best 3 entries will get 100 Ecency points and 1 ENGAGE token!
ENGAGE tokens were provided by @melinda010100
RULES
❗Read the rules very CAREFULLY!
Create the post in the Ecency Support Community
The post should be at least 100 words length
Share the link to that post in your entry
Use the hashtags #ecencycontest, #ecency #engage
Comment on this post with the link to your entry
Only 1 entry per person
No plagiarism!
❗❗❗ DEADLINE: June 9 ❗❗❗

---
Contest announcement notification: @abduljawad002 @abdul-qudus @actioncats @abu78 @albuslucimus @annafenix @atomz @beautiefair @beauty197 @brujita18 @catharsis @cheeamaka @davchi2 @desiredlady @dwixer @faithetim @flamethrow @funshee @germanandradeg @graciousvic @headwan @henrietta27 @ifarmgirl @ipexito @jakim7 @jammyjtr @jhymi @jjmusa2004 @jmis101 @joycealarapon @jpatrick28 @jude9 @killerwot @kilvnrex @kingsleyy @krenmorx @kristowe @ladytitan @leo-fairy @les90 @lightpen @luna1999 @mamaemigrante @melinda010100 @merit.ahama @mhizta-legacy @mrenglish @natalialove @oblivioncubed @palomap3 @pinkchic @princesshope @poplar-22 @quduus1 @queen-silvia @radenkusumo666 @rare-gem @realib1 @rhyda1 @samiwrites @siraj786 @stuartcturnbull @sunnydd @tahastories1 @thisisnativeboy @tymestwo13 @wallay @whitneyalexx @wongi @yahuzah @ziabutt3836
---

---

---
50% of post rewards goes to the community account @hive-133311
---
---