INTRODUCTION OF WEB 3 INTO THE BLOCK CHAIN
As we all know,the internet is now an inevitable tool,that is being used in this time and age,the internet has being so useful for us,due to the fact that,it's what connect the world together.
The current web 2 has been the medium through which our internet operate but there are some loopholes in using web 2 because of the centralization and lack of privacy the medium plays by,in a world which is mostly a democratic system of government,it is very unfair to go against the fundamental human rights which is while web 3 was introduced into the scene.
WHAT IS WEB 3?
The term web 3 is a world wide web which supports the concept of a decentralized,a block chain tech and token based platform,this is a new innovative ideas which seeks to benefit internet users as a whole,this web 3 encourages a decentralized system and get every internet users in a space of privacy and control over their operations.
The initial web 2,is a centralized system that has been putting users in an unfavorable spot prior to the lack of privacy and controll by the tech companies worldwide,there are lot of disadvantages when dealing with the web2 internet connectivity.
The development of web 3 has cut a lot of users attention and with the benefits it has,many will be very willing to embrace the opportunity web 3 has to offer.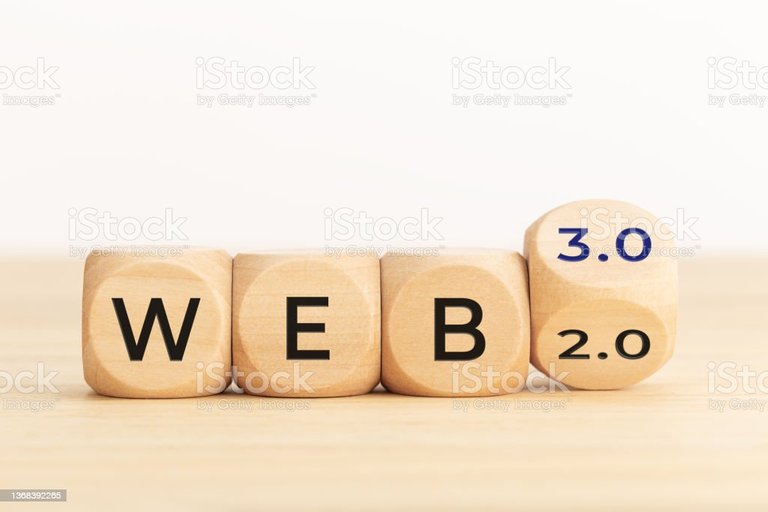 Source
CONCLUSION
At this point,one can say web 3 is the future of the internet,what the society has been longing for,is a space for flexible and fairness in every aspect of policy making,web 3 is undoubtedly the futuristic target the world has been waiting for,get yourself involved.
THANKS FOR CHECKING OUT MY BLOG AND DO HAVE A GREAT DAY.
Posted Using LeoFinance Beta
---
---