A few things to organize my thoughts
After I got sick (I feel much better now thanks), then my wife got sick. It almost always works this way, she takes care of me, I get better, she falls ill and then I take care of her. She's such a champ to wait her turn.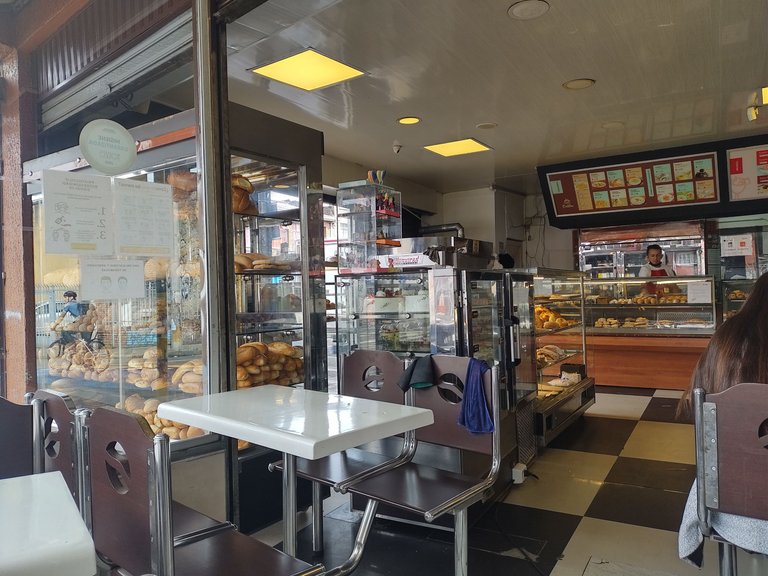 This is a nearby bakery that I come to in the morning, drink coffee and get some chicken soup to take back to the apartment. They also make fresh juices, my wife prefers passionfruit in water, without sugar - now thay's a powerful juice!
Speaking of my wife, she started posting again! Give her a look, a like, a follow at @ecoinstante. That's not one of my alts, its my real life wife and she has amazing pictures of birds to share with you all.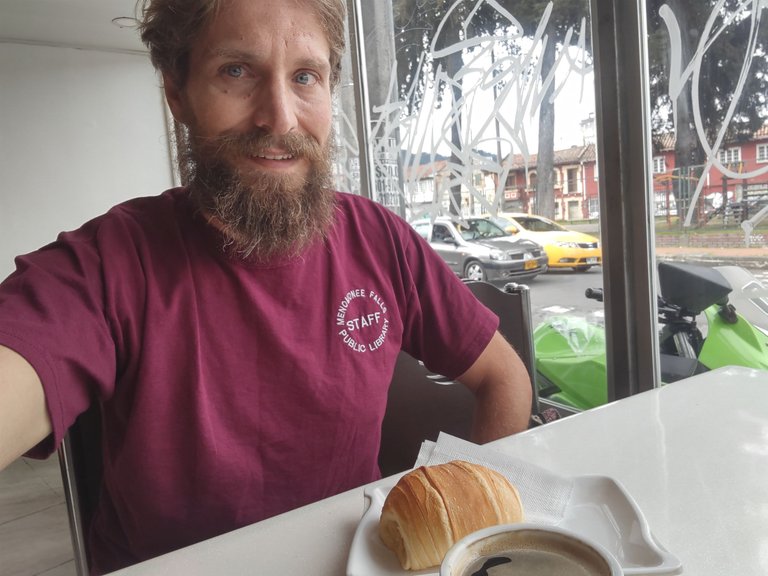 We are just hanging out here waiting to not be actively sick, her semester has started so she has things to read and homework to do. I am neck deep in work, a big one of which I will turn in today and be happy to have off my chest. It might even make waves around here within the next few days, I can't be sure.
I have a ton more stuff to do, some smaller projects and at least a dozen different posts. I have three posts I need to write just for dCity! (Big things going on there, by the way). But first things first.
The bakery has an area with outside windows, they have been tagged today with grafitti, but usually they give an unobstructed view to a nearby park and people passing by. I like to sit in this part of the bakery and get a bit of indirect sunshine while drinking my coffee.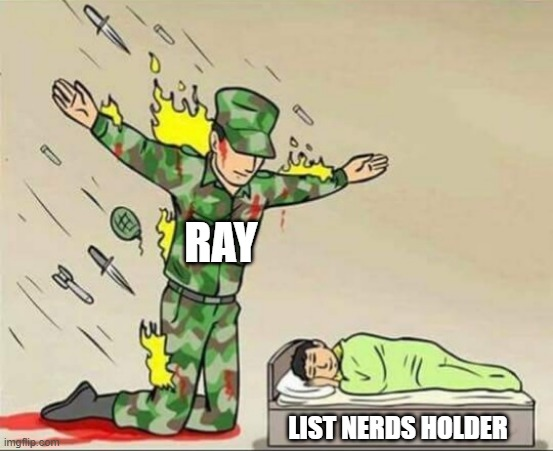 I downloaded this yesterday, from mememaster Marky. Is this self explanatory? Not sure, but its right up my ally as someone who tries to use markets in my favor, I can tell you that the lesson here is: Use buy/sell orders.
Another way to say it:
Be a maker not a taker.
Dang this is a great title for another post. It sounds downright philosophical. I'll add it to my growing to-do list.
So today is another (tues)day, and work will be done and - if the universe deems it so - I will finish the biggest of the jobs that've been hanging over me, start unloading some of the weight, pump out some high value posts this week, get unsick and stay that way for a few days, and then - its back to Líbano!
A lot, and I am not saying this lightly, a lot awaits me there. Which is why I don't mind taking a week to get my head on straight, not to mention avoiding spreading toxic airport viruses all over the small town I know and love.
Leave me your love and support down below in the comments!
Freedom and Friendship!
---
---