First ARCHON automation project goes open source!
Since the disappearing dev scare earlier this year, @taskmanager is indeed 'back', and that has taken a bit of the edge off of the downward spiral on the market.
But once the potential problems are revealed, even if avoided for the time being, can we ever go back to trusting in this tribe again?
During the crisis, some solutions were proposed, and I am happy to say that I have been in communication with @taskmanger about them. Today we are happy to announce that we are releasing the first of the ARCHON automation services as an open source option, as a github repository.
ARCHON's COMMUNITY COMMENT REWARDER:
https://github.com/steemtm/hive_community_rewards/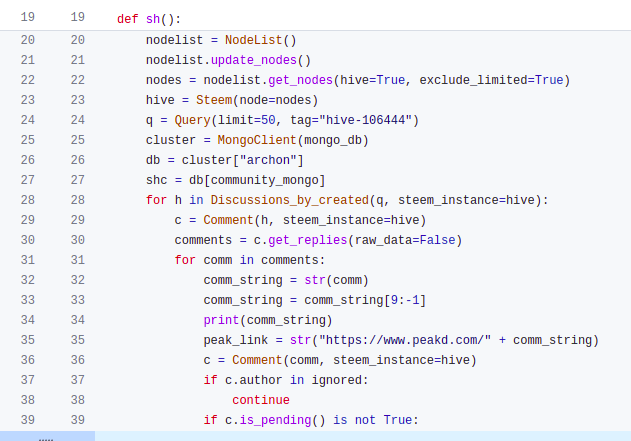 This piece of automation is what ARCHON uses to give special rewards to commenters in a given community, something that can be activated by staking 1000 ARCHON.
Any hive-engine token can be given away, not just ARCHON, this is easy to set in the settings.
The code uses a MongoDB set up, which needs to be launched independently of this code, but could be adapted to any other database structure by an experienced coder.
One down, more to go!
The ARCHON tribe is a support tribe, a tribe of automation, a tribe that believes that everything is better when we work together and build out the layers that can tie everything together easily for people to use these new technologies to build their dreams. Not every project is or can be successful, but the more people try, the more people learn and the further down the road to building out network-based systems we come.
Now part of that, for ARCHON, will be focusing on opening the source code for what we can. There are some new developments being worked on in the background, as always, and @taskmanager remains busy with real life. He doesn't get paid for this, he never took a premine from either ARCHON or ARCHONM, he bought his tokens just like the rest of us. This is just a fun hobby to support, learn and participate in the growing world network.
Thank you @taskmanager for all that you do, and we are all happy you are healthy and back on the horse!
As a closing, here's an original song from a friend of mine for you all to enjoy. I like to imagine that this is the (previously?) angry community singing to @taskmanager upset that he has to spend time with his family and on his health. Sometimes the weirdest things pop into my mind!
My portfolio is down; Can the devs do something?
Freedom and Friendship
---
---