Life rolls on
Keep working and pushing! I was down last week exploring our ECOBANK land, we are clearing paths and starting to work out where the buildings will go and what kind of flora and fauna exist in this place...
TL;DR - there is a lot of cool stuff down here!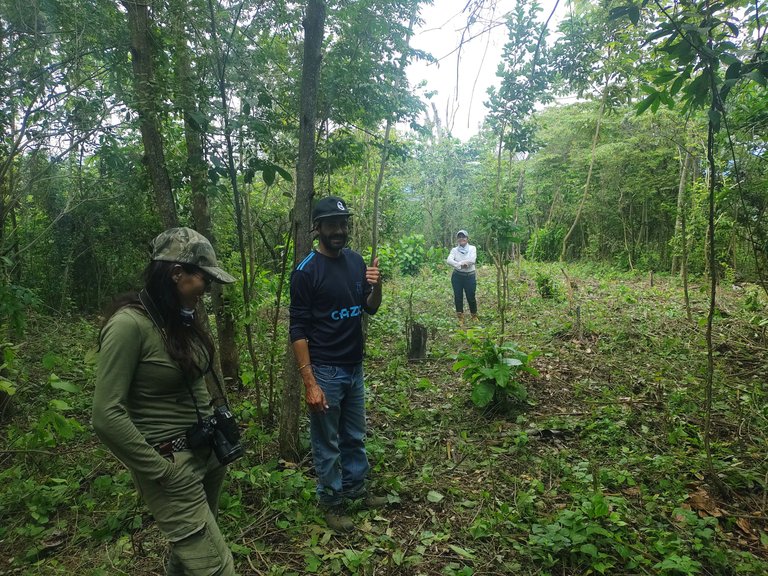 @ecoinstante, tirelessly working towards her masters in Ecological Restoration, came down with us and spent a lot of quiet time snapping pictures of what she found. And in the end, we were all impressed.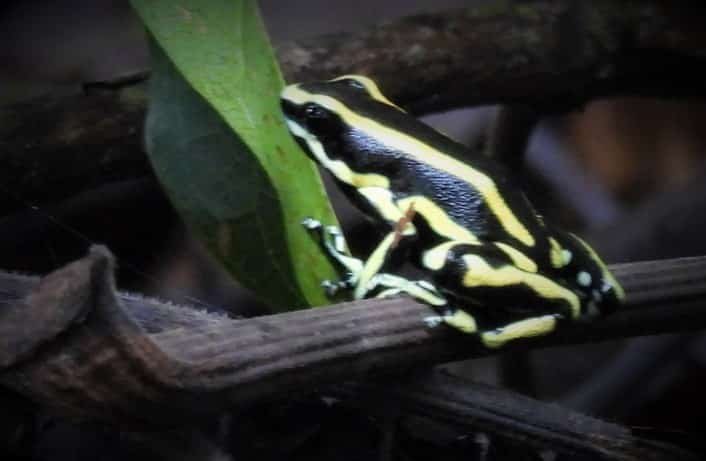 She grabbed this shot, for example, and sent it to one of Colombia's top herpatologists, who just happens to work in the program she is studying. (She's really good at making friends). Turns out that this little guy is a sure sign of healthy ecological activity going on right now on the property.
Then we found something even more surprising:
Thats right, a CRAB! I have heard about these, but have seen very few of them down here over the last 10 years, this might be the third, and definitely the biggest.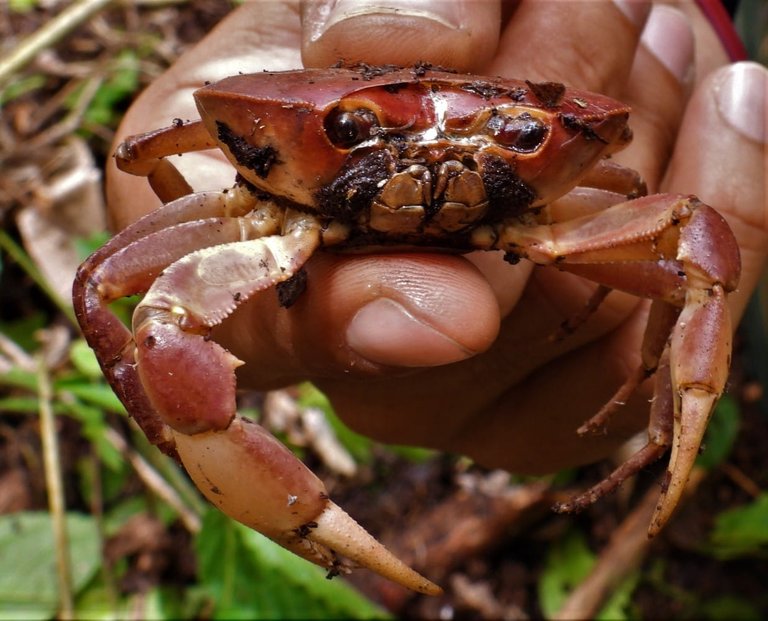 In a few hours she was also able to catalog 9 species of birds, including the myrmeciza longpies, a near endemic bird that is really hard to catch a glimpse of, much easier to hear.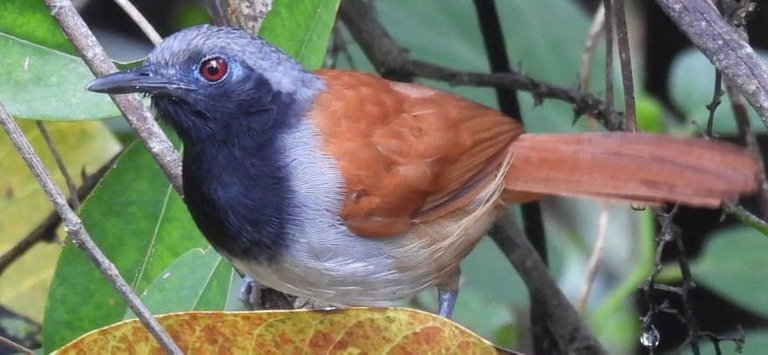 She said it perched closely, hiding behind some brush, but then came out and sang for her. 'It was like it was speaking to me' she told me, 'This is our home, please be careful with it'.
These creatures are living beings, it no longer surprises me when the seem to be communicating, because they are communicating.
Such a wonderful abundance of life, such a blessing to be able to consider a sustainable project on this land, and not be trapped in a mindset to do what everyone else is doing - clearing land, slash and burn, growing grass for cattle or monoculture mangoes or something like that.
There is more than meets the eye with nature, value we havent even begun to understand, much less considered extracting.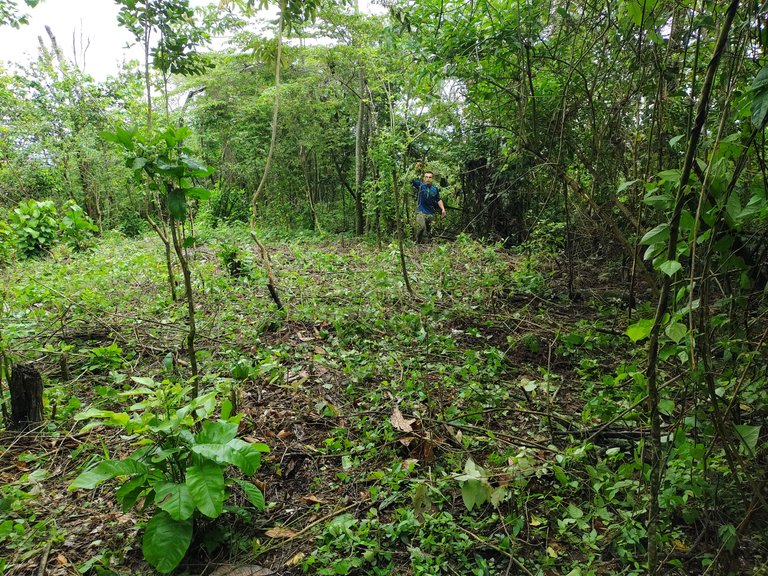 Of course we still need to clear some land, we can't just build anything where the trees are. But we can carefully select the flat spots and the paths between them, hopefully creating a harmonic balance between humans and nature. This is the job, and its my favorite job right now.
We are headed back down there today, to talk to the previous owner, to physically mark the delimitation between the old.and the new, and maybe take some more pictures - I'll let you all know how it goes!
Freedom and Friendship
---
---