@psyberx critiques - What I want to see from @psyberx team

Some of you will have heard of @psyberx by now. With this thorough post some FUD has been started, and HIVE community support has moved into the next level - that of extreme criticism.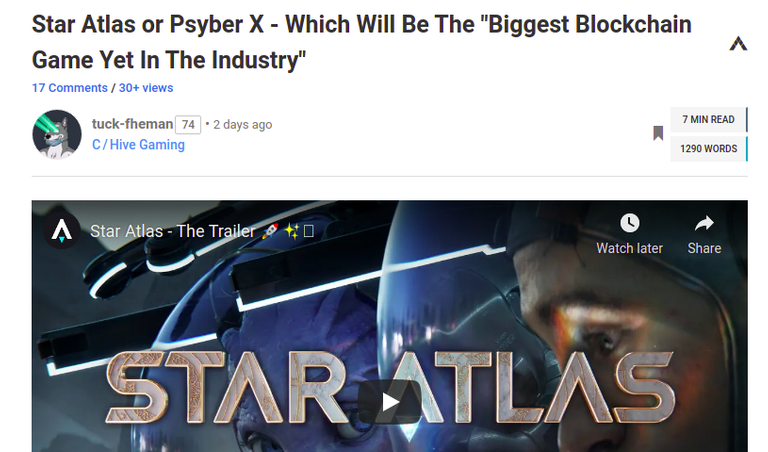 First off, I should state - that this type of 'deep dive' extreme criticism is extremely valuable for any project that is not an outright scam, and it is also a huge benefit for the hive community. We have been scammed before, and we hate it!
I hope @psyberx project can take it in stride.
Let's dig into some of the criticisms here, and see if we have a smoking gun or just a 'caveat emptor' type situation. By the way, caveat emptor should be the default when you are using the series of tubes that make up the internet and its related technologies.
Let's start slow and work towards the most concerning aspects.
Critique #1 - Biggest Blockchain game Bullshit


Source @tuck-fheman comment
Okay - so do we think this could be the biggest game in history? I'm not so sure that is the point that matters. It is some sort of marketing hype technique surely, but is it a red flag for scam? Again, I am not so sure that this is more than an exaggeration for attention grabbing purposes. Let's move on to deeper stuff.
Critique #2 - Use of other people's assets
This might seem concerning on the face. We need more information. But the other side of the story could easily be - People sell their assets in Unity!
Do we care if the game is chock full of Sci-Fi2020 asset pack assets? Or do we care that the game is linked into Hive?
Personally, I prefer that they buy as much as they can to avoid years long development hand-rendering assets for the game.
I would like @psyberx team to talk about how assets in Unity work, how frequently they make assets vs buy assets, and how the legals around assets and asset-buying works for video games. I am no expert in this field - we need to know more.
Critique #3 - Who are these creators anyway?


Source @tuck-fheman post
Who you are and what your reputation is - this is extremely important for us here on HIVE. Ironically, in a trustless crypto world, trust becomes even more important.
Doxxing your identity or that of your team isn't always necessary, (although that's what I have done), its also about 'being around town' for enough time that we can get a handle on what you are about.
Who is Royal Reptile Studios? What have they done in the past? I hope @psyberx will take some time to dive into this, even create a HIVE account for their company to show off their portfolio work.
The biggest red flag is a user coming out of anonymous nowhere and pimping the 'biggest project of all time' - we don't know you bro. So show us. Some projects might have a privacy clause, I have worked for other projects long enough to know that not everything I have done can go into my portfolio. But give us what you can, talk about your google play apps on a different blog and build up your portfolio.
There are type 1 and type 2 errors now - for many years, in the crypto bear market, there was not a lot of people organically discovering HIVE.
This has changed, and we are starting to see more people becoming interested in HIVE as a platform to launch what they are working on.
Note to HIVE users:
This is what we want!
We don't want or need a million users to come in and try to copy what we are already doing here, to be more of us, like us. That type of thinking does not result in 'another Splinterlands'. HIVE is a platform where 'skin in the game' stakers can DO THEIR THINGS, and we want more of these. In this market climate we are going to start seeing more of this, its inevitable.
Critque #4 - Doesn't respond to criticism appropriately
For me, this is a serious issue. Learn to take criticism, learn to accept that there are trolls, and learn to always respond (or not respond) with dignity.
As mentioned in the intro - this is a service that the 'hive community' is providing, and any real project will want to be strong as steel before hitting the mainstream.


Source @pyberx dev, discord
So continue to respond to all criticisms appropriately, develop a strategy that is pro-critique, and I think it will go better for you, your game and your future endeavors.
What am I missing?
I hope this post can become a catalyst for continued discussion, both for this game developer and the community around HIVE in general.
Give me all you got down below in the comments!
Freedom and Friendship
---
---