TaskManager is back!!!
I promised to make a post - and this is that post.
ArchonM is paying out HIVE again, and the @archon-mining posts have started up again. ARCHON and DHEDGE drips are dripping into our wallets, and we can all breathe a sigh of relief.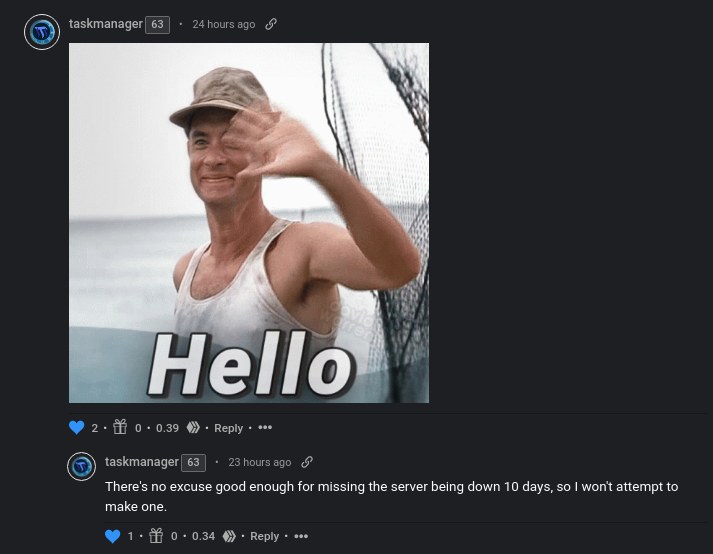 This is good news for both ARCHON and DHEDGE. It appears the markets have taken notice, here is DHEDGE: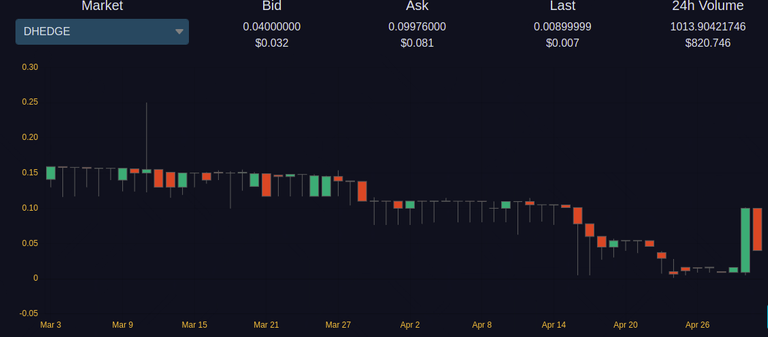 Surely it will take some time to get back into gear - but now is probably a good time for us to organize ourselves and reaccess the situation.
One of the top suggestions in the Disappearing Dev post was that we work to open-sourcing some of the code, or at least expanding who has access to it, in case of an emergency.
This is something that I will be proposing, but go ahead and make a version of this suggestion here. And definitely leave any of your other suggestions as well.
Its all 'up' from here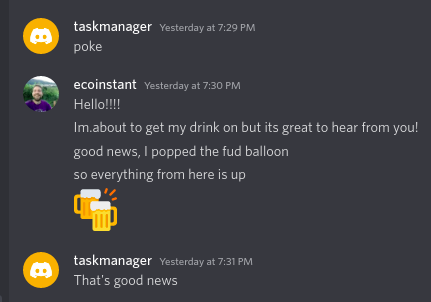 While of course we cannot predict the future, one thing good thing is we got a good look at the worst case scenario. There is quite a bit of of ARCHON, for example, that would live on even without @taskmanager - including the hive-engine automation but also the community being built inside the discord.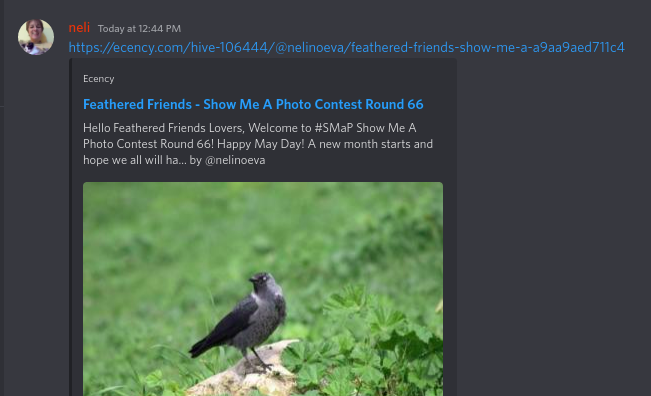 If you are a new user and interested in finding some interesting contests with great people and interaction - consider joining the ARCHON multi-community Discord.
Or just check out the weekly ARCHON community post on @archonapp, published by @seckorama - Here's the most recent example.
Let's keep working together to build long lasting structures that can support new users, with or without automation.
Freedom and Friendship
---
---