The Final ECOBANK Presale Announcment

I am @ecoinstant, and you can check out something of a resume here, a curated collection of my blog from the last 5 years, working to build a better world - this collection was created and is being maintained as part of my Permaculture Diploma. All posts about the EcoBank project can be seen here.
Along with my team, we have created a Development Bank, and we are calling it Eco Develeopment Bank (EcoDBank), here is a new version of our logo, my lovely wife continues her experimentation with Canva: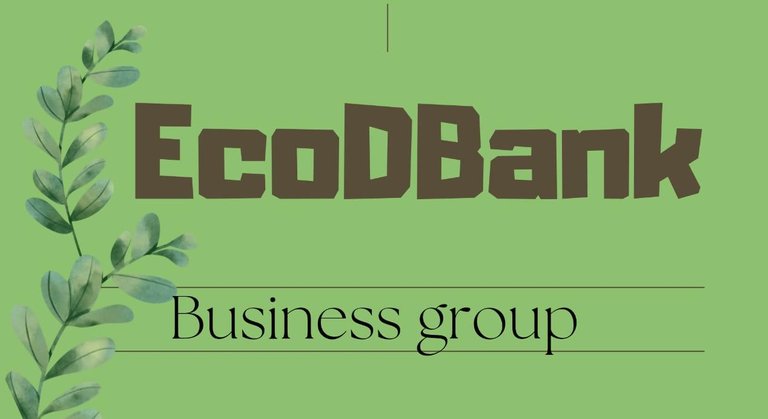 We want to take our crypto riches and invest in sustainable development. Sustainable makes reference to a balance of Environmental, Social and Economic Principles - and therefore must be profitable! Through years of life on the ground and tremendous study of the problem of development from a very local perspective in the municipality of Libano, Tolima - I have formulated a plan, and I am going to let anyone who wants in with me on this to get in, right now for a special presale price.
As we are working hard and moving forward on this project I realized that technically, we don't need any more investors at this point; I am going all in on this project - it is the culmination of years of living on the ground, learning, studying, doing my homework. I will liquidate as much of my crypto portfolio as necessary to fund this project because I know that I will be selling these tokens back at multiples of this price in the future.
The land-backed crypto project has 20 acres of really spectacular land that is well situated, and we are going to build a hotel there, a tourist information point and a space for events, to serve the growing and pressing needs for tourist infrastructure in the region.
But we have been presented with an opportunity to buy into a 50% share of an already operating hotel, and to manage it along side a visionary creative person, who has developed this idea over the last decade. With a committed and active partner we can build out our development plans but also immediately have spaces for housing any interested investors, visitors or recommended tourists through the ecobank project. We can immediately begin offering hospitality for hive, hive-engine tokens or other crypto. This is the reality, from today forward.
This is the first step in our development bank's development.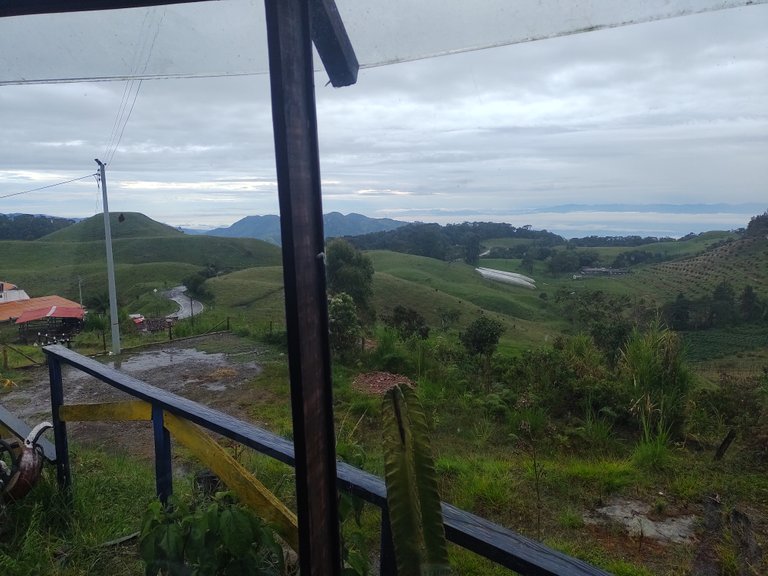 View from the 'Lake Glamping Suite' this morning.
Presale ends June 3rd, 2022
I have picked a date, we are making the next step forward. As of June 3rd the money that is raised will go into this project, a development fund with land and hotel infrastructure and a team of people pushing forward.
We are a legal security in Colombia. We are working on registering the token with the SEC through a 504d filing. Its a process that is frustrating, probably because its run by the government.
In a short time after June 3rd, I am expecting within 2 weeks, we will be releasing the ECOBANK token on the Hive-Engine protocol, tradeable on leodex or tribaldex. @locolombia is our hive-engine witness supporting the protocol that we are choosing to use.
The market will decide the day to day price of these tokens, but we guarantee never to sell or issue any more of these tokens for US $1.10 ever again. And in fact we have already amassed some funds just by posting on HIVE and including 50% beneficiary to @ecobanker in my posts - These funds will be used to buy back underpriced tokens, and generally create a 'buy wall' and help manage the market.
We have some ideas for phase 2 (building our own hotel on the 20 acre ECOBANK property), but likely that will sell tokens for at least $1.20. I have a number of local people getting more and more interested, but we have been lagging behind on our Spanish Guides, Part 1: Crypto and Keychain, Part 2: ¿QUE ES UN STABLECOIN?
, Part 3:Hablamos de Precios and Part 4 - Steiking. Now, using these more general guides, I need to construct a general post talking about the sale of ECOBANK tokens in spanish.
And I think timing is critical now, to snatch a deal and start working. We are making beautiful progress on the ECOBANK land (more videos to come), but its going to take time to design the paths and the infrastructure for the ECOBANK project. We were not happy with the first round of arquitecture ideas, and there is still lots of machete and thinking work to do.
Background on FX timing
This is the time to DCA into Colombian Pesos, and into Colombian property. Actually I have already been doing this for two years, and ECOBANK token holders are getting into some of my good timing (not to mention years of research).
I feel like I need to write another whole post, but I think I have some experience here that is relevant to take a tangent.
When I analyze the trades that I have done, the strategies that have worked the best, and continue to work for me - it is because I have found a niche trade with a special point of leverage. In crypto, the leverage point has been HIVE, in the equation flow of USD -> HIVE -> HIVE-ENGINE. Based on HIVE price in USD, I trade HIVE engine tokens, buying low and selling high in HIVE. I also work the HBD-HIVE market up and down.
In addition I have been living in another frame, that is Colombian Peso (COP). So now the equation becomes COP - USD - HIVE - HIVE-ENGINE - and equation with an additional degree of leverage. Its all about 'Buy Low, Sell High' across multiple scales.
Right now the dollar is strong, there is a liquidity squeeze and specific conditions that affect this moment. But I have reason to believe the USD is on its last gasp, and will seek to devalue itself as part of formal policy soon enough, maybe even as soon at the end of this year. I am saying that I think 'inflation' is here to stay, at least in the Dollar.
Colombia produces food (avocado, coffee, bananas, chocolate, rice, etc), timber, flowers, oil, precious metals and minerals and more, and in a commodity driven world, these things are prime. Colombia is in the US sphere, and is most associated with the dollar, but also has important ties to EURO, neighboring countries (ANDEAN Pact, MercoSur), and Asia. It has a Caribbean and a Pacific Coast.
As a country it is facing an important upcoming election where it appears that an important change of government is coming. We will see a test of the new 'Peace Process' Colombia very soon. I am optimistic. The true test of a vibrant republic is the peaceful transition of power. Time will tell.
Colombia is Pro-Crypto. Investing in EcoBANK can lead to legal residency in Colombia, and my team can help anyone do that by filing local paperwork. But its easy to get a tourist visa, and I wrote a guide about how to travel here for people interested in how to act and interact in Colombia.
Now is the time to go all in on Emerging Markets. The bloated US empire and its dollar is on the down trend. Inflation will not be controlled. Inflation leads to more invasive taxes, since everyone gets pushed up to higher brackets. People at McDonalds are getting 18 dollars an hour, how long before the $100 dollar hamburger?
I think crypto still has great growth in it too, but I want to bet on physical development as well, actual improvements in the real world - production, sales, added value; Invest in development projects that change the lives of entire communities, respecting and developing sustainable principles of investment to create a better future. Its in these types of 'real' projects that I think crypto will be able to make the most difference in the world.
I will liquidate the portion of my portfolio necessary to make this a reality, now is the time to act. I would rather keep many parts of my portfolio intact, but I will do what's necessary. We have a chance to enter into a very promising deal on an undervalued property. Camino Viejo's hotel economy was crushed in the pandemic and one of the partners wants out. Some roofs need to be fixed and the man needs the money. We can enter as half partner, associate ourselves with the active, creative partner of the deal, buying out the tired and cash strapped silent partner.
Our devlepment team is already working on the 'package' part of the tourism plan (EcoRedBank) with regional development goals clearly in mind. My team consists of local people, young leaders that have studied abroad or away from home and have found their way back to Libano, their home town, with a desire to build a better future.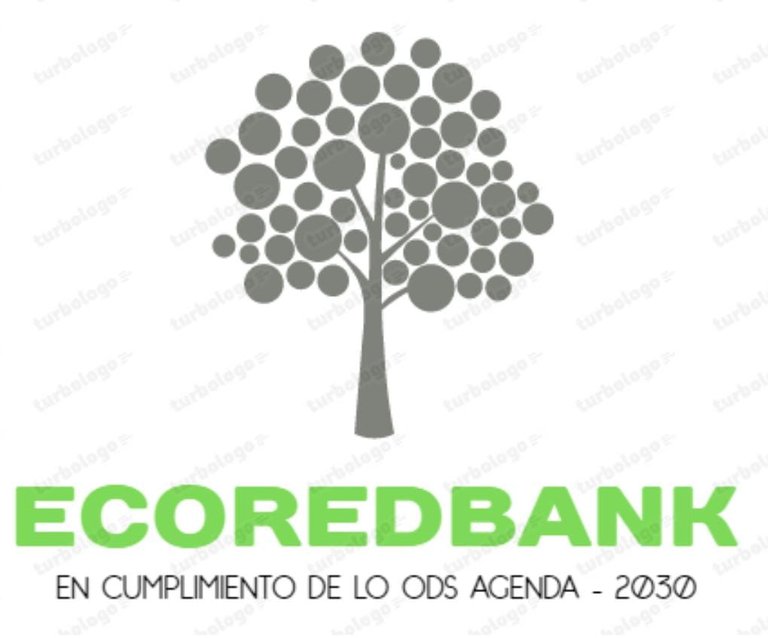 I would rather not squeeze my portfolio dry, but the time has come to pull the trigger.
You can read all previous posts on the Ecobanker feed. Check it out, and decide if you want to get in on physical sustainble development, in a crypto-resort hotel, in building and developing our own crypto-utopia.
I can only imagine a future where some Hive blogger could stay here and earn enough to pay for their trip by blogging about the experience.
Remember, token holders are members, member recieve discounts and earn commissions by sending clients to us. Help us sell the project and not only make your token more valuable, but get direct crypto commissions - I will personally serve as internal fiat-crypto broker for the EcoBank projects.
Presale:
Price: $1.10 per token
Send HBD, SWAP.HBD, or SWAP.BUSD to @ecobanker on HIVE
Send BUSD (on BSC) to 0xa6Cfe21d0363ec1054D3B402dcFbe7E5e0535cB6
Since our last update, with a total of 3032 tokens sold, we have sold 10,000 more tokens to a single investor. This is our first Tier 1 member to join on, and I am poking @raymondspeaks to become the second.
I am still scheduling the AMA youtube video, hopefully we can time this perfectly to sell out and jump into this adventure - if not I will be the largest investor and I don't mind that at all.
Please ask any questions you have, click the links that I have left in the sections above, and stay tuned to peakd.com/@ecobanker feed for more updates on our project.
Freedom and Friendship
---
---