Most epic Splinterlands Battle Ever!
I haven't posted in a while, but Splinterlands is HOT and I have started playing again. Today I couldn't believe my eyes, as what I had initially believed would be a loss turned into the most amazing battle I have ever seen.
Check it out here or read on:
https://splinterlands.com?p=battle&id=sl_3035c70c691482d1ea097f033581297b&ref=ecoinstant
Here is the board as initially presented after the boosts from summoners and abilities: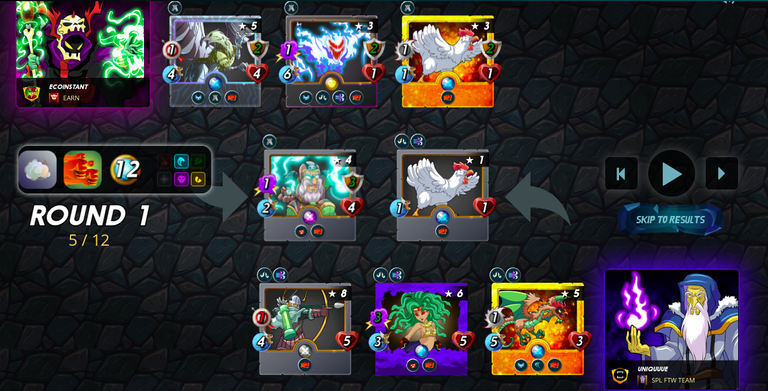 Here's a peak before the bonuses are applied.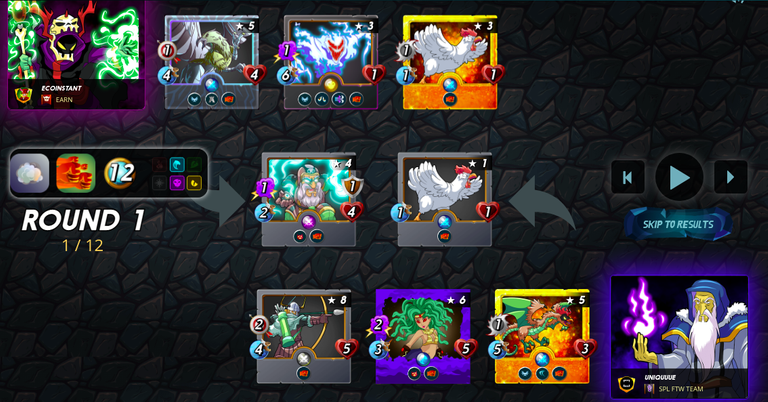 Perhaps you can see why I initially thought this was a loss. I am armor heavy against a magic user with 3 attack, the enemy has more attack than me, more health than me, it looks like everything is going against me here.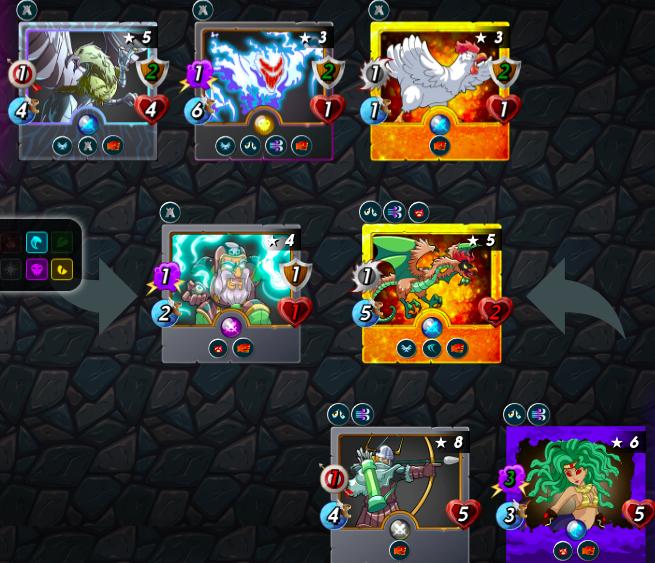 We open strong, taking down his chicken and stunning the cockatrice. But medusa hits hard and Dwarven wizard is down to one health from a direct shot.
But because of the knockout ruleset, our ghost will do double damage next turn and smoke the cockatrice, only medusa is left, and she's about to wreak havoc on all.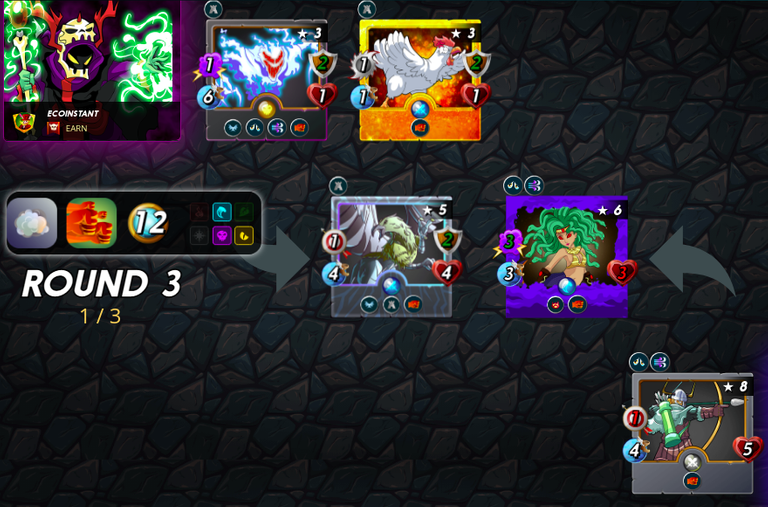 At the start of round three, we only have the ghost left doing damage, and its slow going.
And by the end of round four, we only have 2 health left on the board.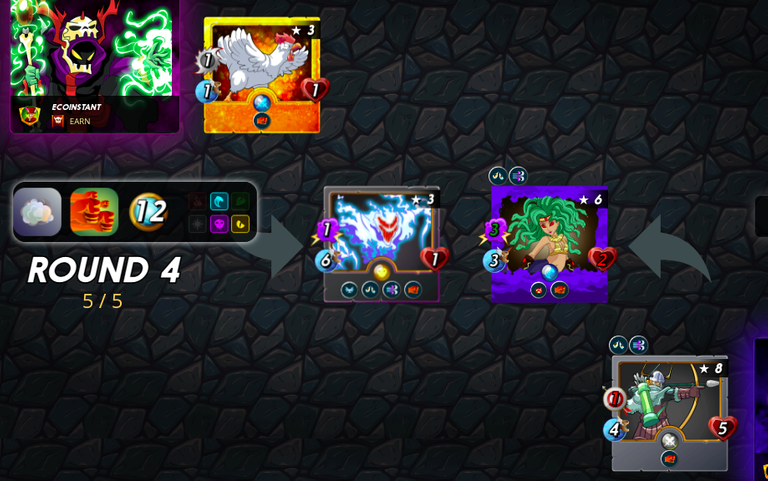 Ghost gets off one more shot and the highland archer misses, leading medusa to kill the ghost, almost dead herself. And that's when it begins.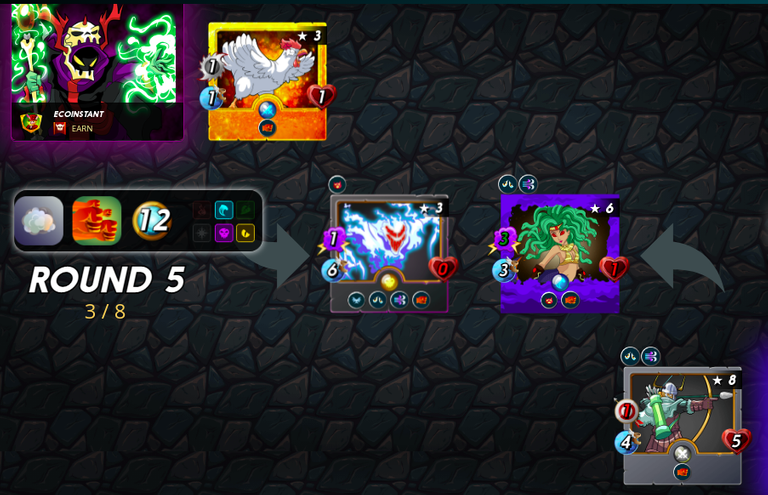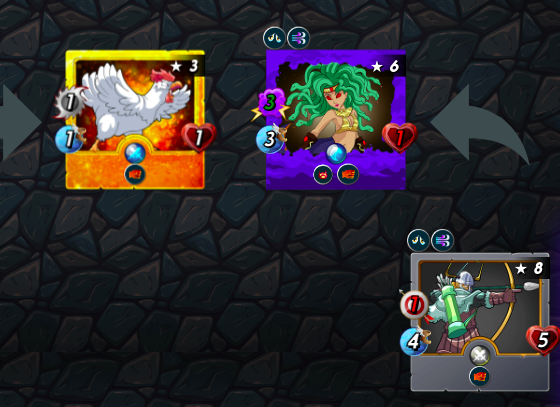 Yes, yes I know, my zero point card is up against the main force of our opponent still kicking, but if we can manage a single hit, the archer will be neutralized in the first position!
And that's exactly what happens.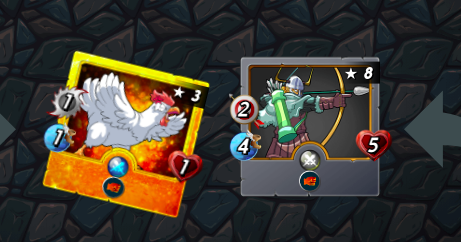 Chicken goes wild on them! After beating to death my opponents last 2 cards, golden chicken stands victorious! I am so happy I scooped up a few of these golden chickens for a few bucks each, now they are selling for 200 dollars or more!
Today was a happy day, and not for the money value. To watch my beloved chicken beat that highland archer to death made me so proud.
Freedom and Friendship!
---
---