RHYME BATTLE! Contest of Wit and Words
In the comments below you will find
a test of words, the deadly kind.
Sharp tongues and heroes are all invited,
but not the yellow-bellied or the frightened.
Come Act and Earn, please make me enjoy
your words and your rhythms and rhymes, o boy.
use all the techniques within your capacity
who is left here that has the audacity?
To challenge me? to comment here and maybe earn some tokens
Rhymebot has increased battle power for rhymes that are really smokin'
Let's play, and maybe, just maybe, we can heal
STEEM blockchain once again, through entertaining zeal!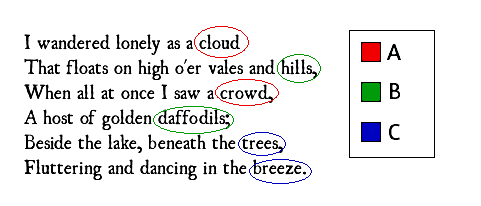 Source
Rules are for Fools,
but here they are.
Each rhyming comment will earn a vote and initiate rhyming combat.
If someone besides me counters by replying coherently in a rhyming fashion, they will win a double vote.
Counters can be countered.
At some point far in the future I will make a new post, declaring this post dead.
Prizes??? Or Surpises??
There are a number of tokens available, currently the max double upvote is worth over 20 BATTLE tokens! I will rank participants in the eulogy post and award some additional prizes at that time to the participants that entertained me the most.
GOGOGOGO
---
---