dCity Digest November 26, 2021 - What's the dNews around #defifarming with SIM-backed NFTs
Welcome dCitizen to this edition of the dCity Digest
dCity.io is a DeFi-Farming platform encompassing a game economy built with NFT tokens based on the hive-engine protocol. HIVE has fast and free transactions, all you need to do is follow these instructions to set up your very own HIVE wallet and play along.
Please refer to a basic tutorial, population tutorial, tech mining tutorial, citizen mining tutorial, dCity.io market interface tutorial, or even the official dCity manual for reference.
Digest Date 11/26/2021
---

BXT rewards are about to go LIVE! by @ecoinstant
This is a game changer for HIVE-DEFI, and I am very happy to be a part of this from the beginning.
Here is the BXT whitepaper.
Beeswap Token (BXT) is a token that will share the swap.hive:hive fees on...
---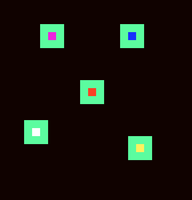 Nations trading and earning different Hive-Engine tokens - dCity Collective Report 11 23 2021 by @boycharliefamily
Gamers, Investors, Crypto beginners and all please join us for another update to the @boycharliefamily #dcity collective creative crypto roleplay gaming project.
This blog series by @boycharlieplays ...
---
A Worker Shortage On DCity by @numpypython
There's a bit of a worker shortage on DCity with the lowest Ask being at 43 SIM which is a lot higher than it used to be in the low 20s. On the chart, you can see how the price of workers has gone fr...
---

TAX-FREE DAY in dCity (possibly) by @summertooth
Soooo, this is happening now
Well, the switches have been flipped, but there is a way for you to stop the madness before payout in roughly 23 hours.
VOTE FOR SCRIPTIONER
It's that easy.
Go here ...
---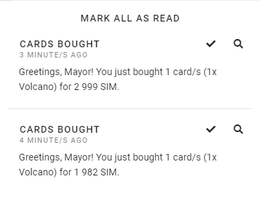 [Getting more NFTs on DCity @forkyw
If you don't see the genius work i ...](/@manniman/2x703cbuuw1ldn8floojkm) by @manniman
Getting more NFTs on DCity @forkyw
If you don't see the genius work in https://dcity.io , I don't have time to explain it to you.
oneup #neoxian #palnet #hivegaming #nfts #dbuzz #twitter #dcity
https:...
---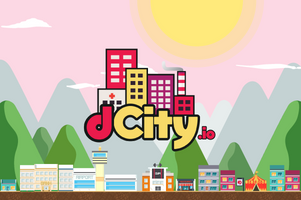 Another day in DCity by @mchero
Hello,
I spent another day in DCity.
Today's maluses are:
Total tax = 93%
Crisis = Riots (-5% Popularity)
So I started with:
Income = 522
Population status = To Hire 461
Activities:
I got back 22 w...
---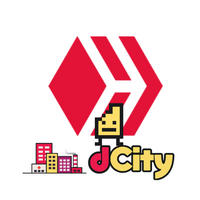 Paper Pete and the @boycharliefamily City - Treasurers Report Spreadsheet by @boycharliefamily
This is an important message from the @boycharliefamily @dcitygame collective NFT mayoral committee representative Paper Pete.
PAPER PETE: Hello I am Paper Pete, the Mayoral Committee member elected ...
---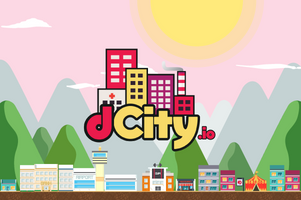 DCity technology is not working! Is it my fault? by @mchero
Today I decided to invest in techology. I bought Basic Accounting two times: to know the earned income and check if it's stackable.
So I put all my cards at 0, Office to 1 and Basic Accounting to 1.
...
---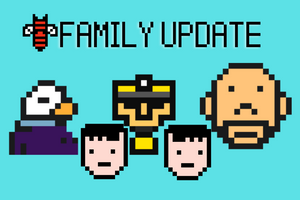 A BCF DCity Collective Report - Earn & Play with dCity! by @boycharliefamily
Welcome readers! The @boycharliefamily #dcity collective invites you to a Leofinance Report!
By following alongside this @dcitygame roleplay readers, players, and Hive investors receive access to Cu...
---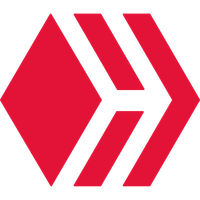 dCity Digest November 22, 2021 - What's the dNews around #defifarming with SIM-backed NFTs by @ecoinstats
Welcome dCitizen to this edition of the dCity Digest
dCity.io is a DeFi-Farming platform encompassing a game economy built with NFT tokens based on the hive-engine protocol. HIVE has fast and free tra...
---
Final Note
10 users featured in today's digest will receive 1 unit of Hive Stake Based Income, which compound over time to deliver a life time vote stream. We also nominate @dcitygame to continue to improve upvotes destined for the dCity reward pool!.
This post is built with 5% beneficiary to @archon-gov as part of the ARCHON beneficiary program. Also, 5% of the rewards will go back to @dcityrewards to grow the reward pool.
---
---