Opening two new packs of cards in RisingStar 21
This was the result:


My stats in the game: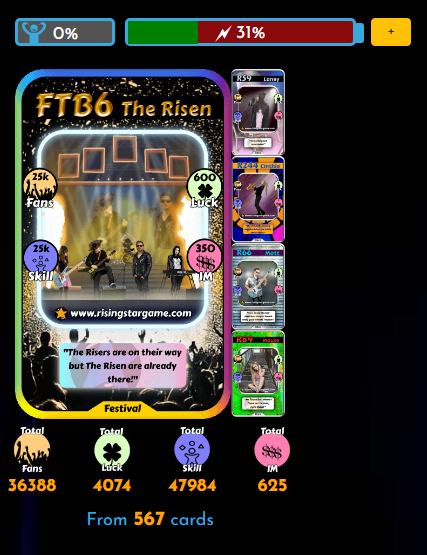 The card of the day: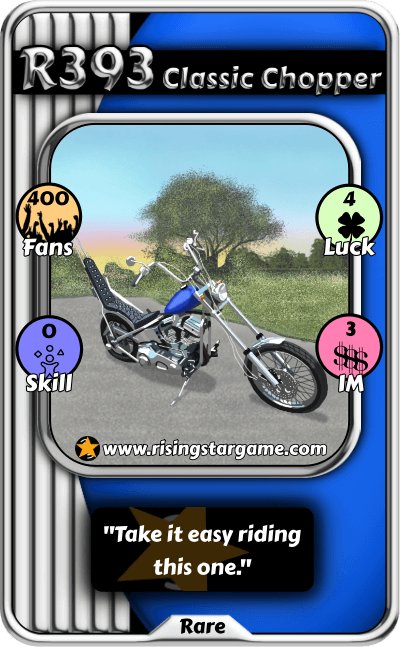 Classic Chopper
Well, well, well, my friend.
If you're looking for a vehicle that screams "cool" and turns heads, then the Classic Chopper is your ticket to happiness, picture this: you, cruising down the road with the wind in your hair, feeling like the ultimate badass.
And hey, who needs speed when you've got style, right?
This old-school beauty may not break any speed records, but she's got that classic charm that will make you forget about going fast.
So saddle up, my friend, and get ready for a slow motion adventure that will make you say, "Easy rider, indeed!".

https://www.risingstargame.com?referrer=edgerik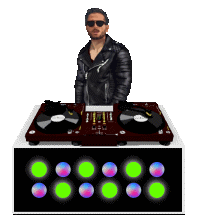 ---
---