La música electrónica en el 2020: innovación y adaptación en tiempos difíciles
The year 2020 was a difficult year for many aspects of life, including electronic music. With the COVID-19 pandemic affecting the music industry worldwide, electronic music artists were forced to adapt to a new way of creating and sharing their music. However, despite the challenges, 2020 electronic music continued to evolve and offer new ways to explore and experiment with electronic sounds.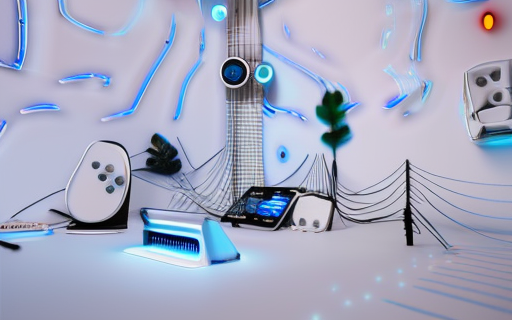 One of the most noteworthy releases in electronic music in 2020 was the album "DISCO4":: Part I" by French musician and producer Vitalic. This album was an exciting comeback for Vitalic, who had been relatively inactive on the music scene since his last release in 2017. "DISCO4":: Part I" is an intense and exciting dance album that fuses classic electronic sounds with modern and experimental elements. The song "Poison Lips" was one of the most popular songs on the album, with its fast-paced beat and seductive lyrics.
Another important release of 2020 electronic music was Four Tet's "Parallel". This album is an eclectic mix of sounds and genres, from ambient music to techno and house. Four Tet, also known as Kieran Hebden, is known for his ability to fuse elements of different genres and styles into his music, and "Parallel" is an excellent example of this. The song "Baby" is one of the most notable tracks on the album, with its hypnotic synth loop and a percussive beat.
In the techno world, British producer Surgeon released an impressive "Raw Trax 2" album. This minimalist and dark techno album is a testament to Surgeon's ability to create electronic music that is both experimental and accessible. The track "Master of All Visible Shapes" is one of the album's highlights, with its relentless beats and haunting sound effects.
Finally, Canadian electronic music artist Tim Hecker released "Ravedeath, 1972" in 2011, but his album "Anoyo," released in May 2020, is a natural follow-up to his previous work. "Anoyo" is an album of intense and emotive ambient music that evokes haunting and emotional soundscapes. The song "Is a rose petal of the dying crimson light" is one of the album's most remarkable songs, combining organic and electronic sounds and its atmosphere of melancholy.
In short, despite the challenges faced by electronic music in 2020, many artists managed to produce innovative and exciting music that reflects the constant evolution of the genre. The Vitalic, Four Tet, Surgeon, and Tim Hecker releases are just a few examples of the diversity and creativity of 2020 electronic music.
---
---