[ESP/ENG] King of Duels, un interesante juego nuevo en HIVE / King of Duels, an interesting new game in HIVE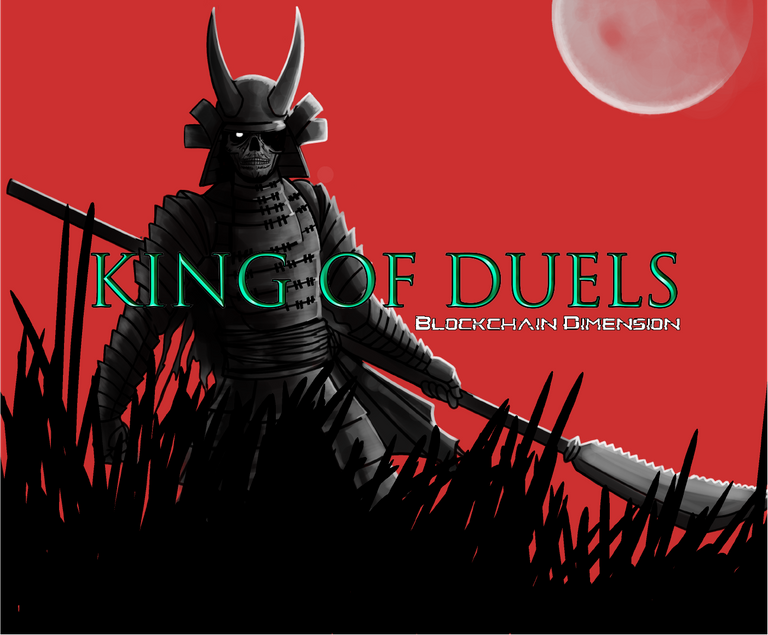 KOD es un juego de Cartas estilo Magic the Gathering y muy parecido al Yu-Gi-Oh (de hecho la intención de su creador era que la gente que conozca el yugioh pueda empezar a jugar KOD sin tener que ni ver un tutorial)
Aunque hay gente como yo que nunca jugo Yugioh, y en un par de dias ya le habia tomado la mano.
Compras los packs o decks iniciales, armas tu mazo y salis a combatir contra otros mazos en partidas por turnos en tiempo real.
Yo hago una movida y cedo mi turno, tu respondes, yo respondo a tu respuesta y tu respondes a la respuesta de mi respuesta y asi sucesivamente hasta que hay un vencedor.
Es un juego activo que requiere un poco de concentracion y requiere que le dediques tiempo a jugar la partida (que generalmente son cortas, pero asi y todo requieren de su tiempo)
Dejo un video de @soyuntito que hace videos y que los hace mejor que lo que podria hacer yo para que vean el gameplay.
KOD is a Trading card game like Magic the Gathering and very similar to Yu-Gi-Oh (which in fact was the intention of the developer so that people that know yugioh would be ready to start playing KOD without even watching a tutorial)
There is people like me that never played Yugioh too, although in just a couple days I was able to understand its core mechanics.
You buy the packs or initial decks, you create your deck and you start fighting against other decks in a turn based battle.
I do my play and finish my turn, then you act accordingly and I act accordingly and so on until there is a winner.
It's an active game that requires some focus and time dedication at the time of playing the battle (which are short most of the time, but they still require some time)
See below a video (in spanish) from @soyuntito, who makes better videos than the one I would be able to do so that you can see some real gameplay.

COMO MEJORAR / HOW TO IMPROVE
Ganando partidas subis en el ranking y, dependiendo de tu posicion en la que te encuentres los dias domingo, se te entregan cofres de recompensas que consisten en:
Una carta NO NFT
Un talisman de crafteo o token KOD
Por lo que si o si el juego te premia con una carta que podria ser la carta que necesitas para mejorar tu mazo y seguir avanzando.
Despues te puede dar un talisman de crafteo (necesario para convertir 3 copias de cartas NO NFT a 1 copia de carta NFT) o te puede dar KOD para que compres o rentes cartas o compres packs o vendas en Hive Engine.
La rareza de la carta y la probabilidad de talisman o token depende del tipo de cofre que abras. Hay cofres de liga bronce, plata, oro , etc. Cuanto mas alto llegues en el ranking mas cofres abris!
By winning matches you rank up and, according to the position you are by the end of Sundays , you will be given some reward Chests that consist on:
A NON NFT Card
A Crafting Talisman or KOD token
So, the game will reward you with a card that could be the one that you need to improve your deck and keep ranking up.
After that, it can give you a Crafting Talisma (needed to convert 3 NON NFT copies of a card to a NFT copy) or it can give you KOD to allow you to buy packs, rent cards or sell in Hive Engine.
The rarity of the card and the probability of a Talisman or Token depend on the type of Chest that you open. There are Bronce Chests, Silver, Gold, etc.
The higher you reach in the ranking, the more chests you will open!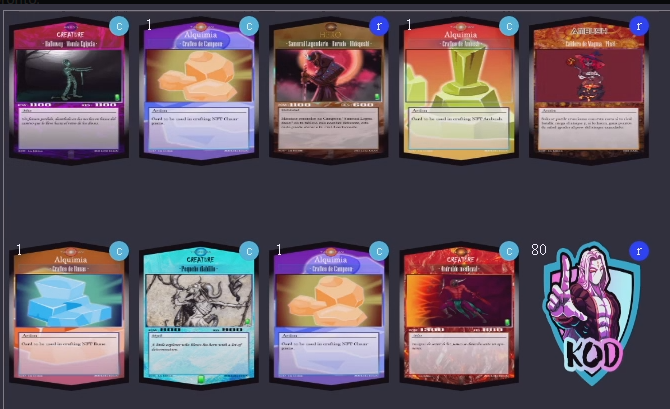 Aqui se ve la apertura de 5 cofres semanales. Todos tienen 1 carta no NFT (las imagenes numero: 1,3,5,6,9), un talisman (imagenes: 2,4,6,8) o token Kod (imagen 10)
Here you can see an opening of 5 weekly reward chests. All of them have a NON NFT Card (Images number: 1,3,5,6,9), a talisman (images: 2,4,6,8) and Kod token (image 10)

COMO GANAR / HOW TO EARN
Finalmente para evitar que alguien que invirtio 2 usd se lleve una loteria de un millon de kod en un cofre de bronce, la cantidad de KOD que puede venirte en un cofre solo puede llegar hasta el 9% de tu Dueling Points (DP)
Que es el DP? cada carta tiene una rareza y cada rareza suma una cantidad de DP a tu cuenta (las cartas NO NFT no cuentan). Osea que cuantas mas cartas tengas, mas DP vas a tener por lo que las cantidades maximas que podes obtener aumenta.
Mareado? La logica del ciclo del juego es asi:
Con mejores cartas (incluso siendo NO NFT) podes armar mejores mazos
Con mejores mazos se llega mas alto en el ranking
Cuanto mas alto en el ranking mas y mejores cofres semanales
Cuanto mas alto TU DP mas KOD se podría obtener de los cofres semanales
Finally, to avoid a lottery type of reward in which someone that invested 2 usd can get a jackpot of a ton of token in a chest, the quantity of KOD that can come from a chest can only reach to 9% of your Dueling Points (DP)
What is DP? Every card has a rarity and each rarity gives you a quantity of DP to your account (the NON NFT cards DONT COUNT). So, the more cards you have, the more DP you have, the more Token can come from a reard Chest.
Filling Overwhelmed? Here is the logic of the game cycle:
With better cards (including NON NFT) you can create a better deck
With a better deck you can get higher in the ranking
With a High ranking position, more and better Weekly chests you get
With a Higher DP, more KOD you can obtain from those chests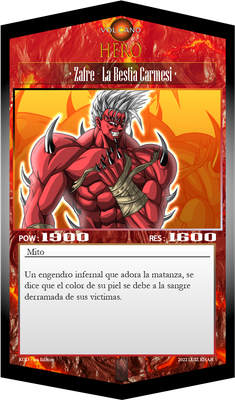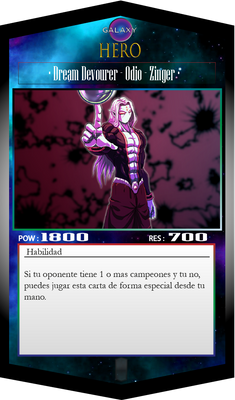 IMPORTANTE / IMPORTANT
Pero no necesitan complicarse con todo esto AUN. El juego puede jugarse F2P ya que al crearse la cuenta, el juego les provee un mazo F2P NO NFT (con el que honestamente no llegarán muy lejos) con el que pueden jugar para entender las mecánicas y ayudarse a decidir si deseas invertir aquí o no. Si les gusta lo que ven, el siguiente paso seria invertir 10 o 20 dólares en comprarse 1 o 2 DECK INICIALES.
Los deck iniciales es un conjunto de cartas NO NFT que son mucho mejores que el deck inicial, y ademas la compra de cada deck inicial da 200 DP para que puedas empezar a obtener KOD en los cofres semanales!
But you dont need to worry about all of this YET. The game can be played F2P because by creating your account the game will provide a F2P Non NFT deck (which wont take you too far in the ranking to be honest), but it will allow you to play and understand the mechanics and help you make your mind into investing or not. If you like what you are playing, the next step would be to invest 10 or 20usd to buy one (or both) of the STARTER DECKS.
The Starter Decks is a deck consisting of NON NFT Cards that are A LOT better than the F2P deck, and each of them will grant you 200 DP so that you can start gaining KOD in the weekly chests!


Aqui se puede ver los 2 tipos de packs disponibles (que dan 3 nft) y los 2 decks iniciales que tienen 200DP y cartas NO NFT

Para Terminar el juego ya cuenta con un sistema de alquileres de cartas, un marketplace para comprar cartas sueltas y como no podian faltar... los packs!
Y como no podia ser de otra manera, dejo mi Link de Referido para que se creen una cuenta AQUI :D
To wrap this up, the game already has a Renting system, a marketplace to buy or sell individual NFT cards or the Packs
And if you want to create an account, please do using my referral link HERE :D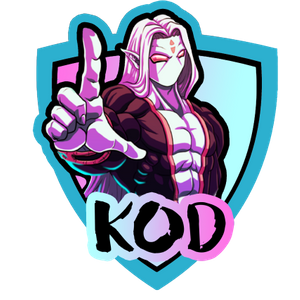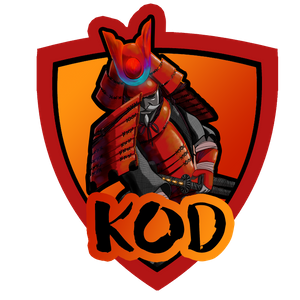 ---
---