OCTOBER TO REMEMBER | A celebration of love and life. 💗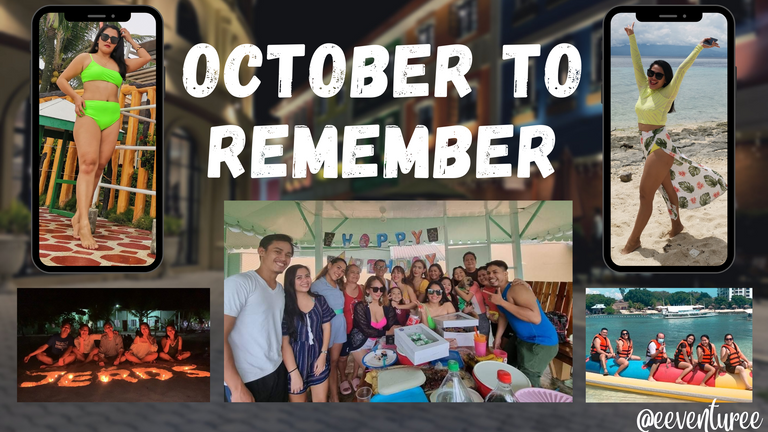 Hello, dearest Hivers! How's your weekend going? I hope you all doing fine. Amidst this pandemic, I am so happy to be able to celebrate small victories and special occasions with my loved ones. A lot of happy moments again added to my core memory. So many things happened last month and I can't wait to share them with you guys. Here's how it goes...
---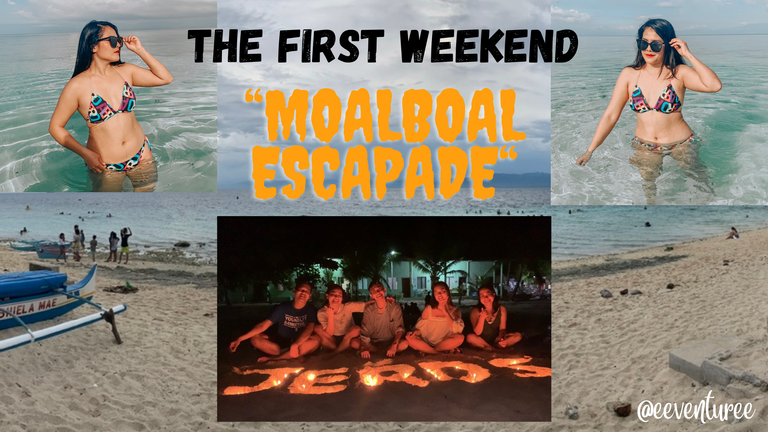 Part 1 - October 2 & 3
The First Weekend
---
My friends and I decided to spend the weekend at Moalboal. That was a sudden decision made by the group. We also craved some salty air and sunkissed skin at that time. We then booked a place to stay 3 days before our arrival. We checked in at JAS Beach Resort for P 3,200.00 in one night. The room was enough for the five of us. There's only one bed so they've given us an extra mattress. I wasn't able to take a photo of the room due to excitement and I was so thrilled to go swimming.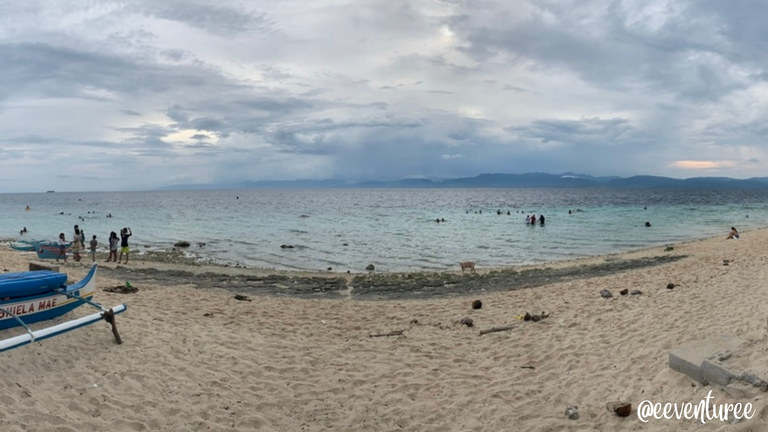 The travel time was more or less four (4) hours. So glad that Jhonas has a lot of friends there. He contacted his friend who has a tricycle the day before our arrival to pick up us at the Tourism area, then drove us to JAS. It was my second time visiting Moalboal and I am still in awe of its beauty.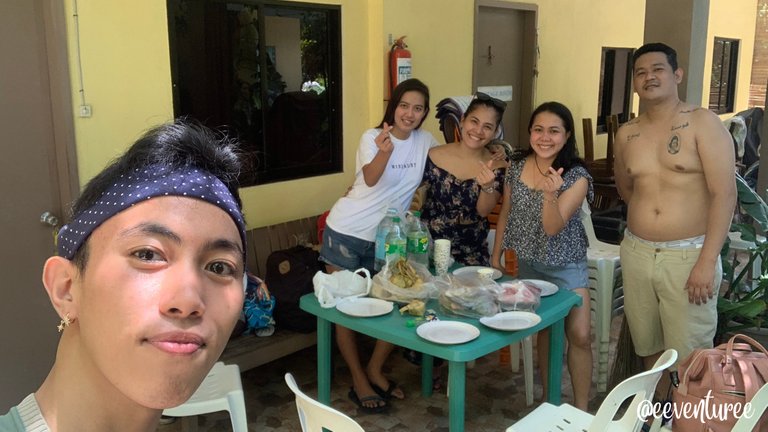 Our first groupie pic.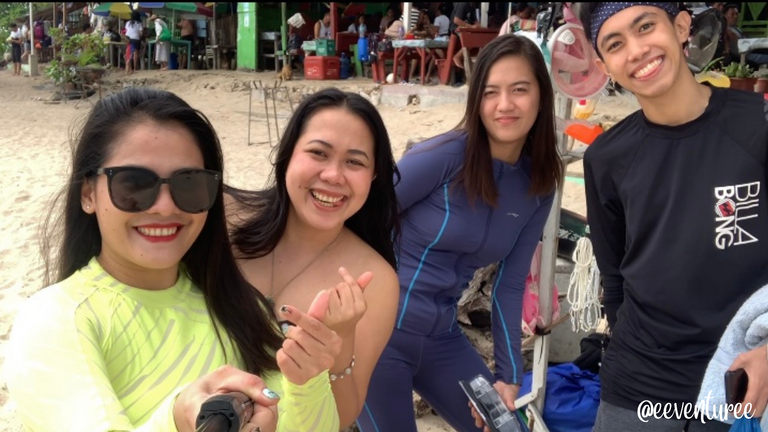 Right after eating our lunch, we headed directly to the seashore. I took some group pictures again.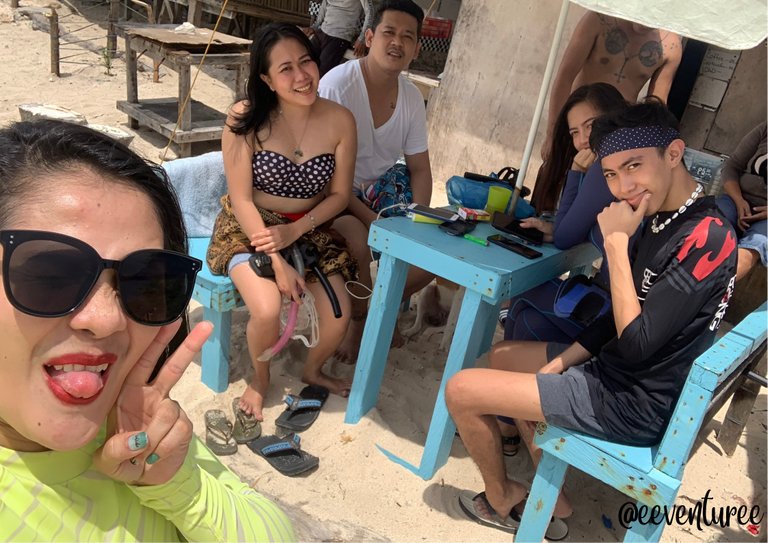 It was really an advantage that Jhonas has a lot of friends there. He borrowed his friends' snorkeling gears and even asked his friend to let us use his boat. We did snorkeling without paying anything. It was awesome! We just gave Kuya "bankero" a tip.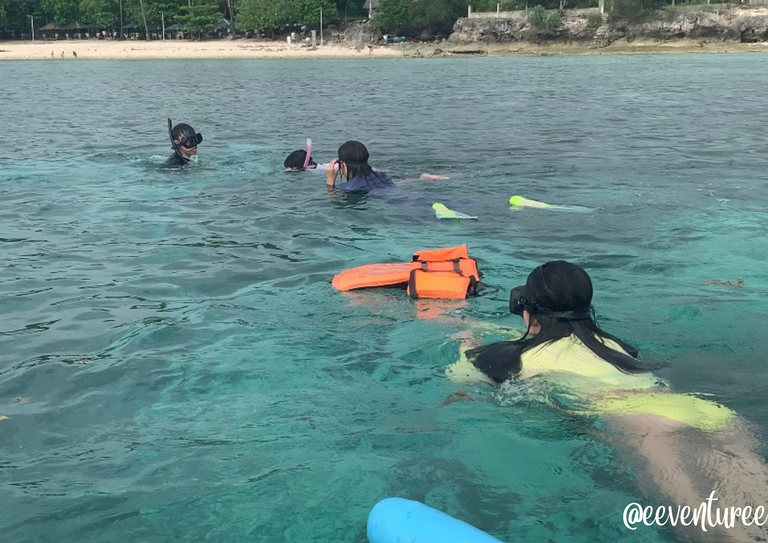 It was super fun seeing corals and fishes. If only we had a go pro. It would be much more convincing for you to see how nice the ocean is. Donna and Rj enjoyed it so much. They are both pros in sisid the mermaid technique. lol
I still have to practice it, so next time I will be joining them swimming beyond the deep cliff of the sea.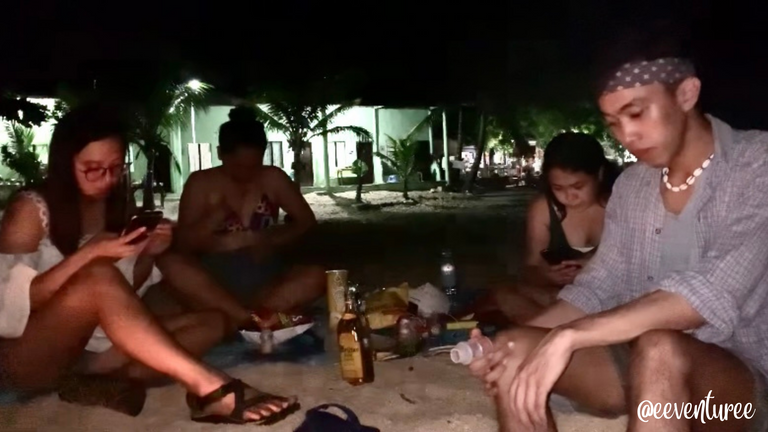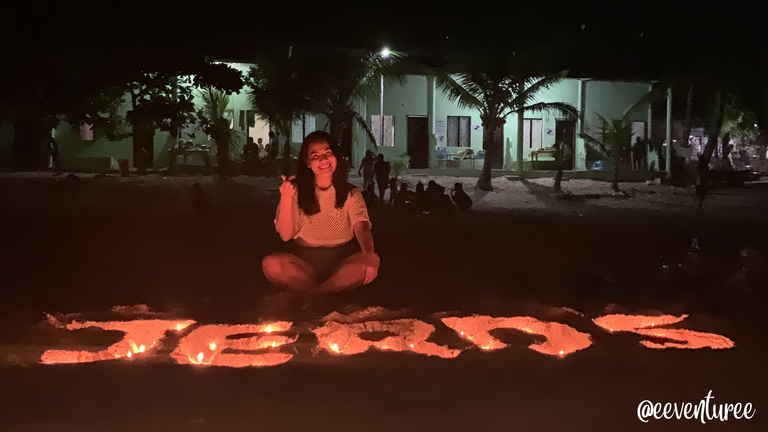 Then the night came. Since we started hanging out with Donna, we wanted to achieve a bonfire at the beach but we failed to do it every time due to bad weather. But luckily, that night, we successfully achieved our long-overdue plan with a twist. Instead of a bonfire, we dug and formed the sand with our initials.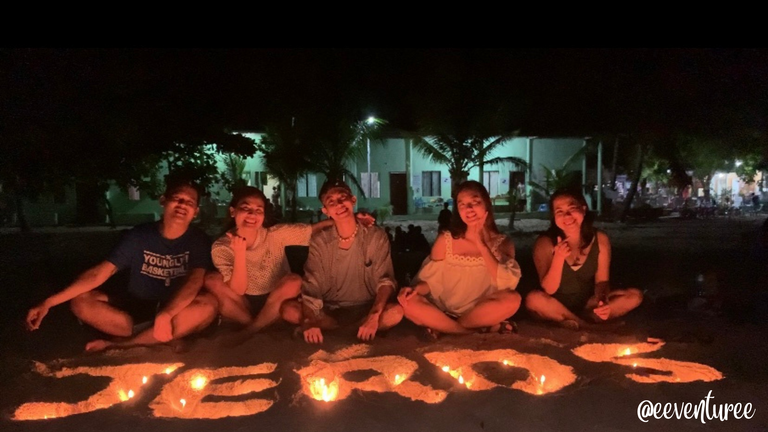 JERDS stands for Jhonas, Eve, Rj, Donna, and Sharon.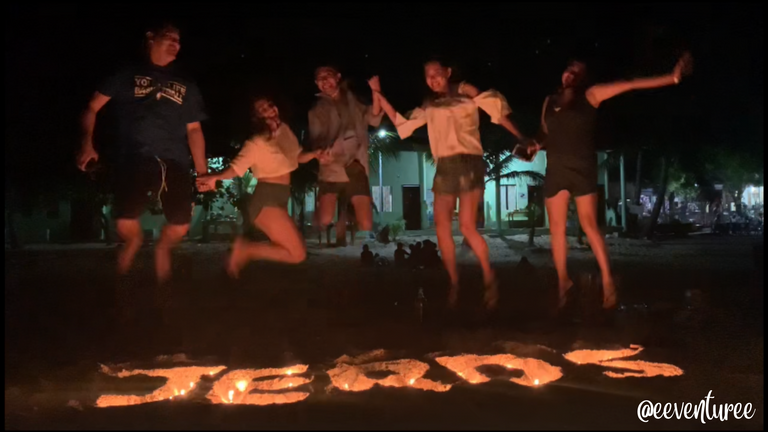 We savored every minute of it. These beautiful people have helped me a lot in my healing process. I will be forever grateful to have them.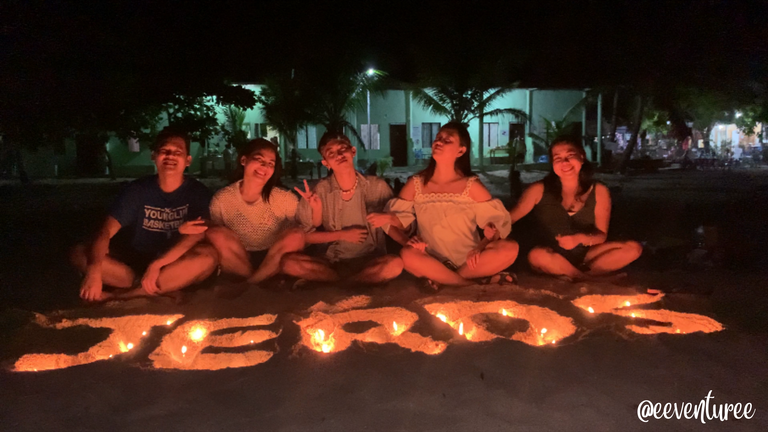 The following day, we still made the most of the time left before going back home. We played 123 pass card while waiting for a sunset, but it didn't show up. We're a bit sad. But it's okay, we still have plans of going back.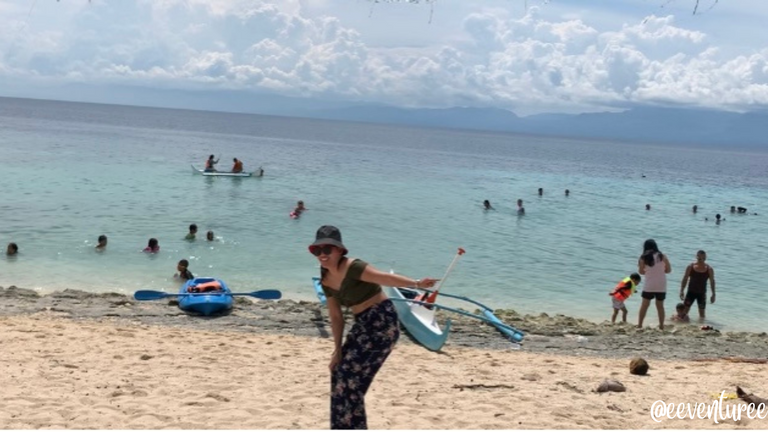 I had to dance ocho ocho as consequence for losing the first round. 😁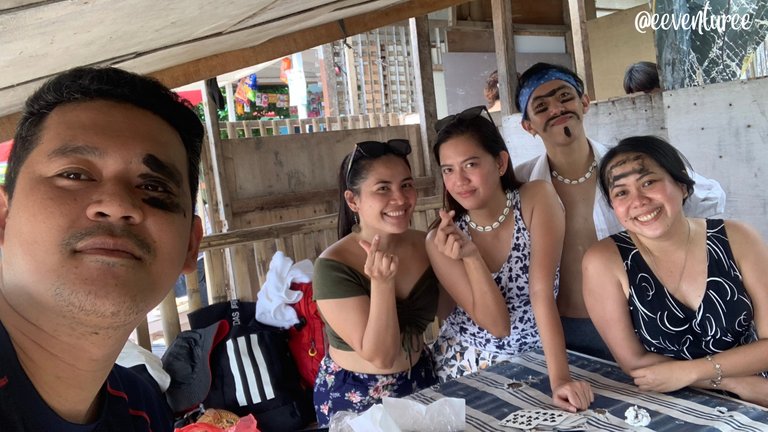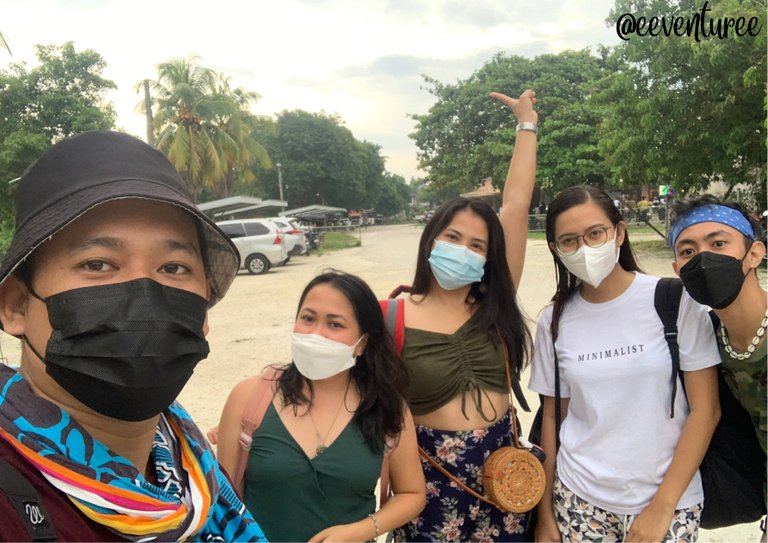 Time to go home. Here's our last photo before going home. What a surreal experience we had. I will surely be back for you, Moalboal.
---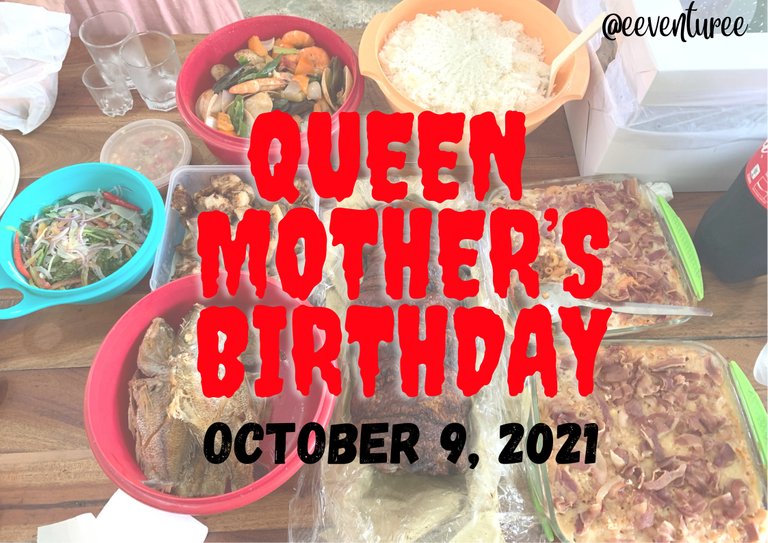 Part 2 - October 9
The Second Weekend
---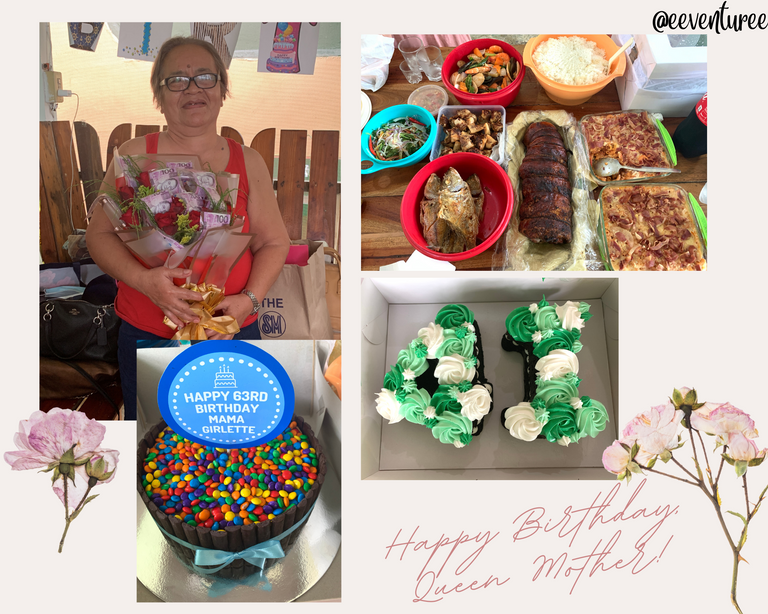 It's the time of the year that our beautiful Queen was born. We've been planning to throw a surprise for her a month before her birthday. Mama is a simple person who is happy with simple little things. You give her chocolates and bread from Breadtalk, she's absolutely happy with that. She is a woman with the softest heart, the kindest one, and she's the strongest Mama. She is so selfless. Imagine raising eight children with different character traits. It's never easy, but my Mama managed to raise us well. They raised us well, her and Papa. We strived hard with our studies, and we made sure to get that diploma because it's our parent's dream to finish education and to have a successful life. All of their sacrifices didn't go to waste because all of us graduated college and have better careers now. God is so good for giving us awesome and wonderful parents.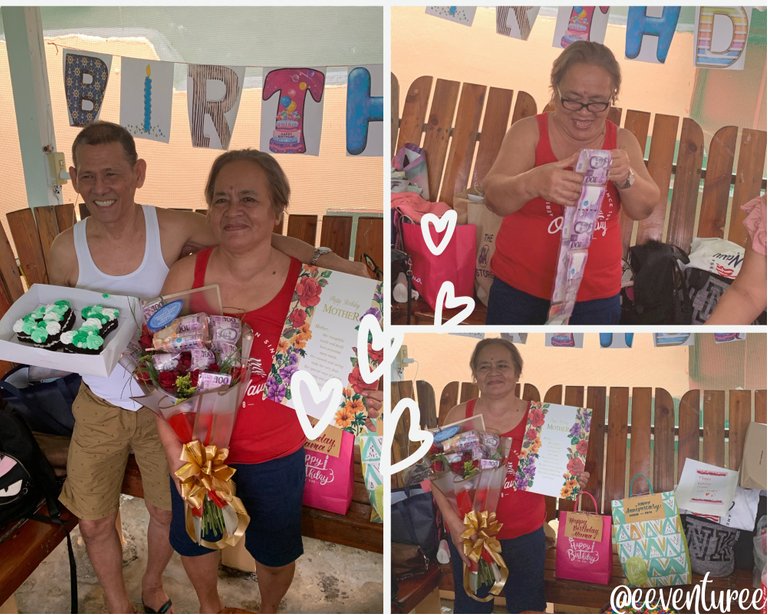 By the way, Mama's birthday is also their Wedding Anniversary. The original plan was Island Hopping but we already did Island Hopping last Mothers' Day and we only visited a few islets at Lapu-Lapu due to some restrictions. So we decided to book a place just near the City.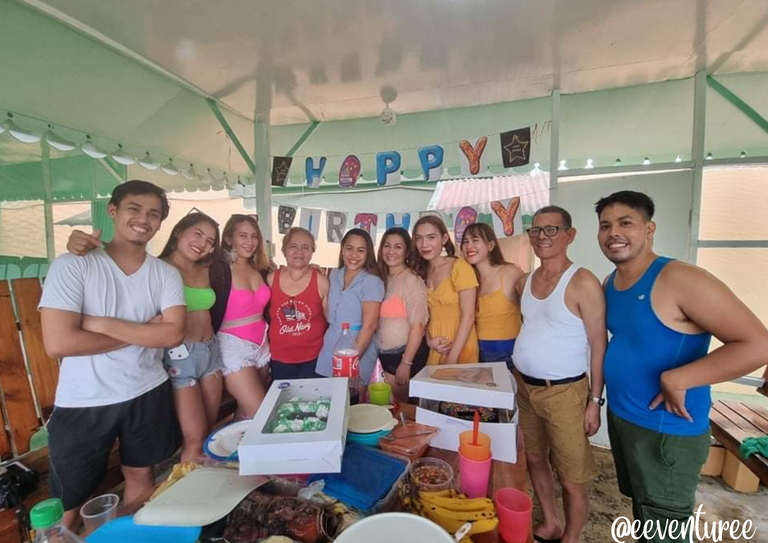 Villa Teresita Resort was our final option. My sister @gwenfinity booked the place. @jongcl ordered the money cake to surprise my Mama. I just made a money bouquet for her. Jong also made a speech and as well as @kcwonders. Mama indeed was so happy.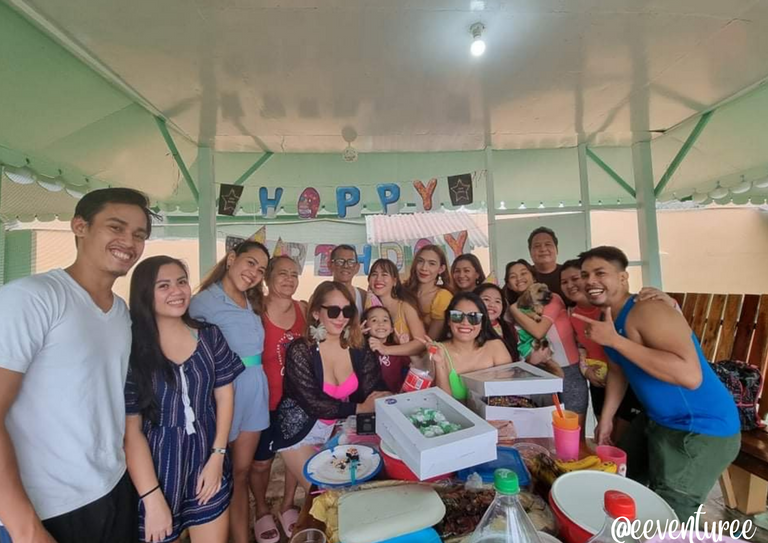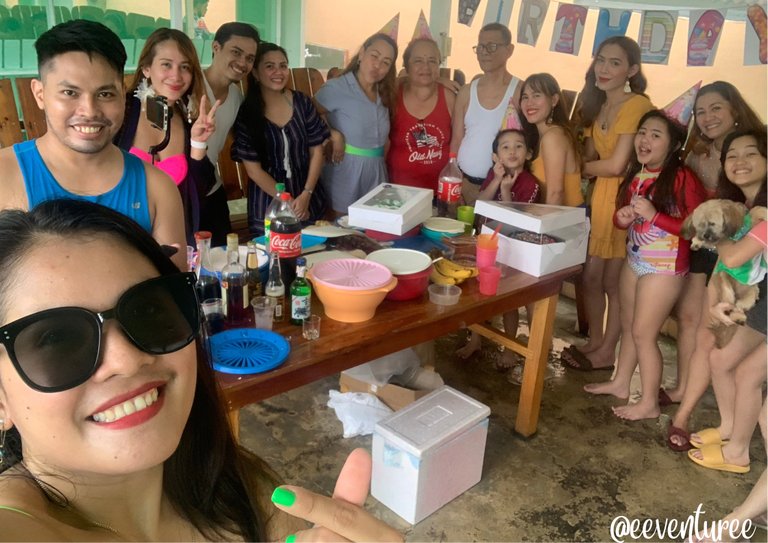 The celebration wouldn't be complete without having a family picture. Our family is growing. I am beyond blessed to have a family like this.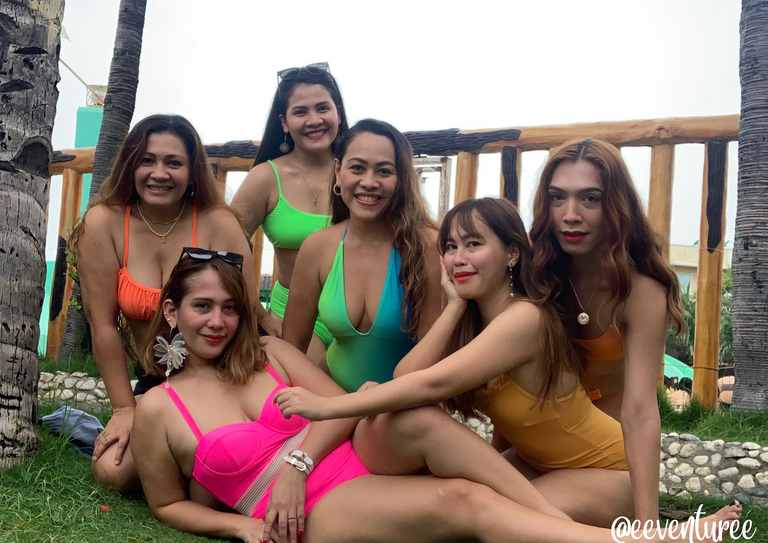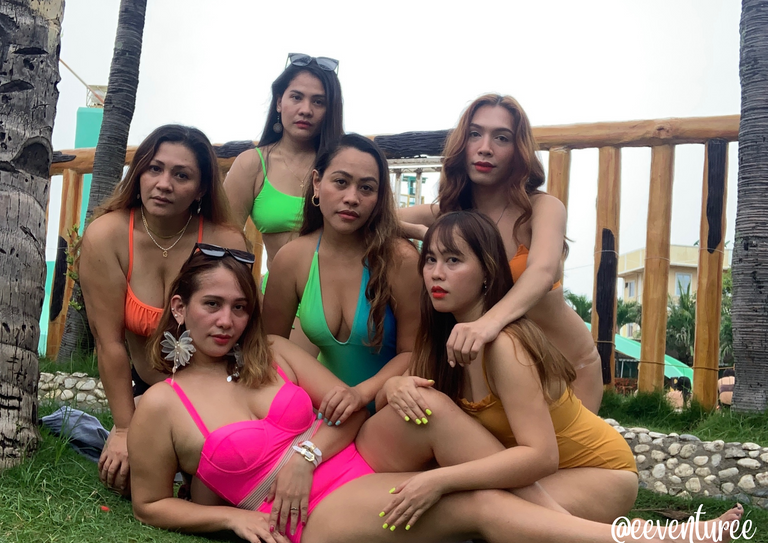 And of course, our mandatory sibling photoshoot Our theme for this outing was neon colors. An inspired look by the phenomenal ladies, Miss Universe 2020 top 5.
---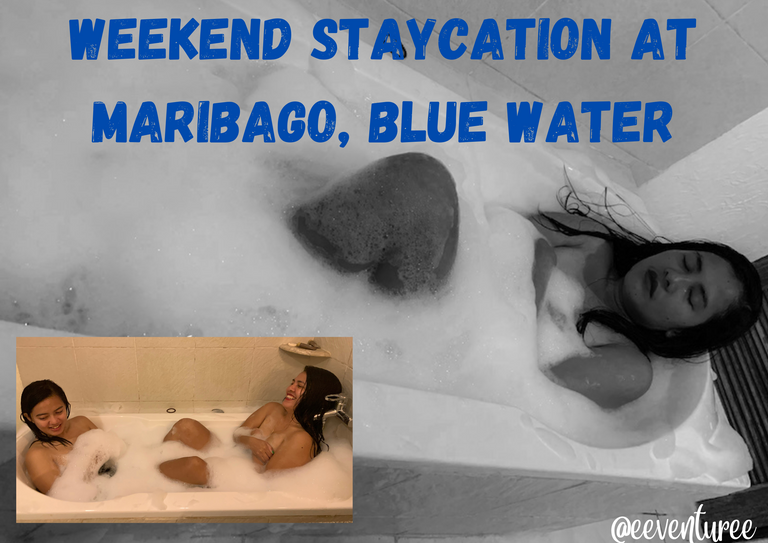 Part 3 - October 16 & 17
The Third Weekend
---
JERDS had a nice weekend staycation at Maribago Blue Water, Mactan, Lapulapu. Mommy Virna did make a promise to treat us to a resort staycation and she really meant it. We call her Mommy because she takes good care of us like her own children. 🥰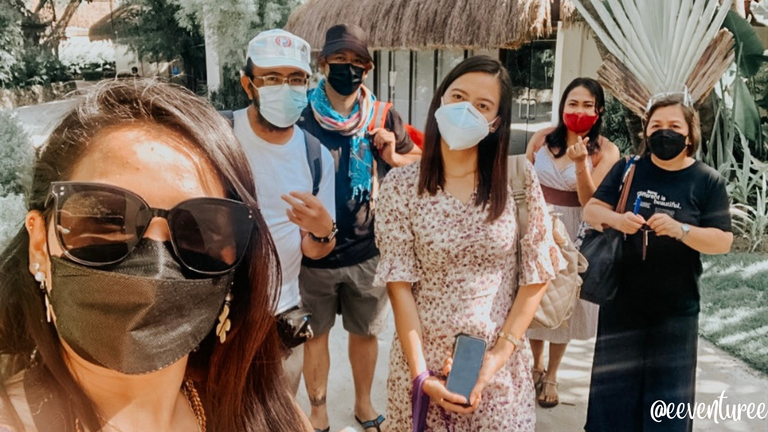 We rented a van to drop us off and pick us up at the place.
We weren't much prepared when we got there.
So, we decided to buy the necessary things such as water, toiletries and our food for dinner. We went to Mactan Newtown to buy those things.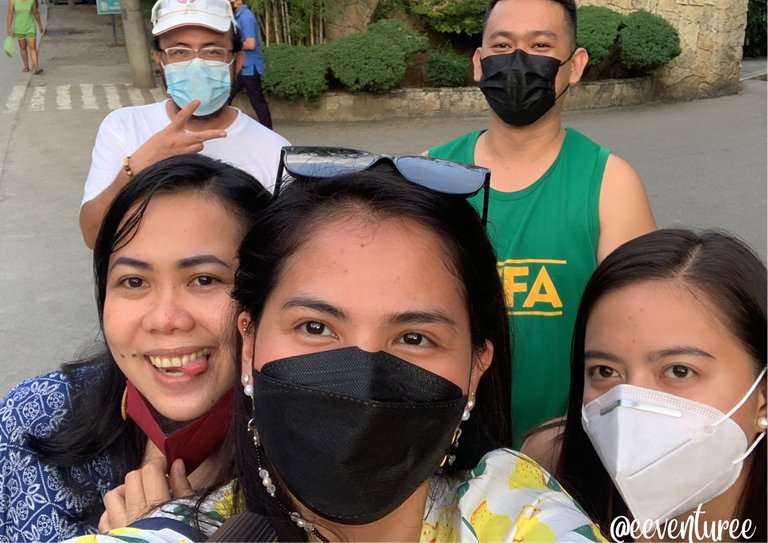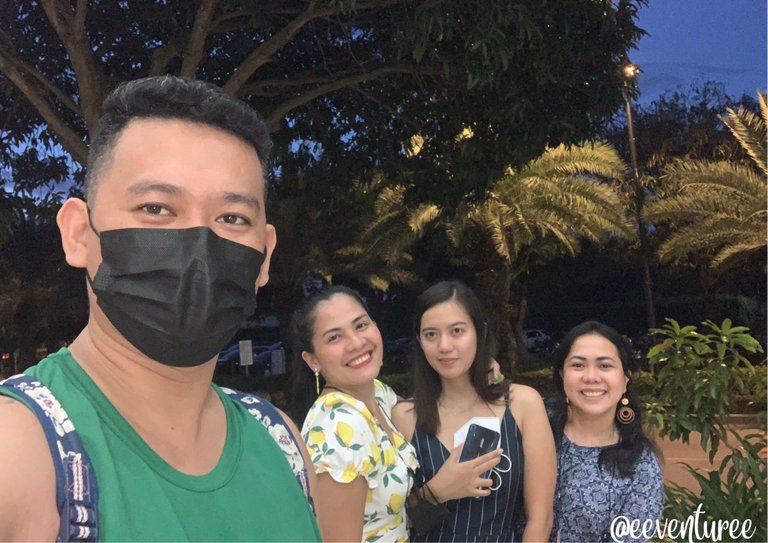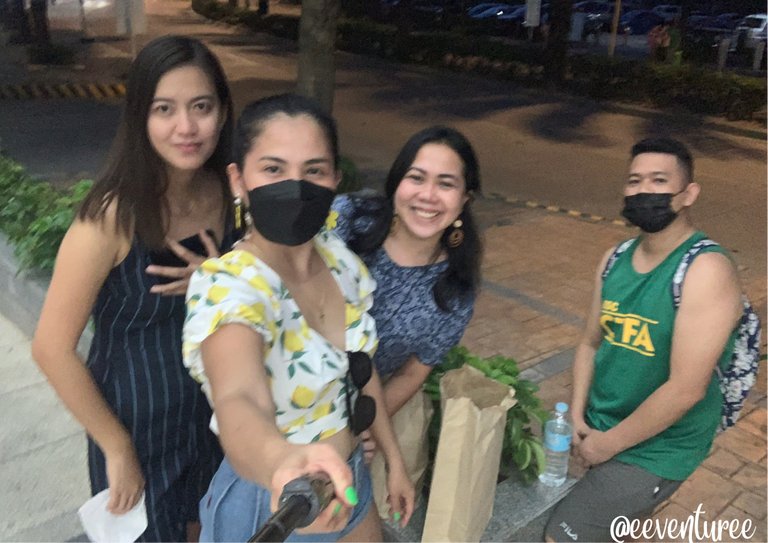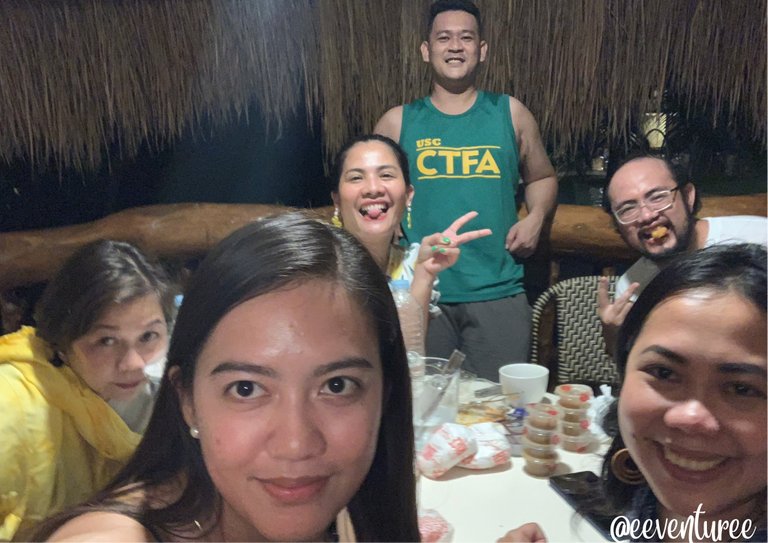 We came back to the resort around 6:00 pm already. So we ate our dinner and had some tequila shots. Actually, just I and Jhonas had fun drinking tequila because they aren't into drinking alcoholic beverages.
We then took a dip at the pool because the curfew is until 8:00 pm only. Only Sharon, Donna, Jhonas and I went swimming because Mommy Virna was tired already.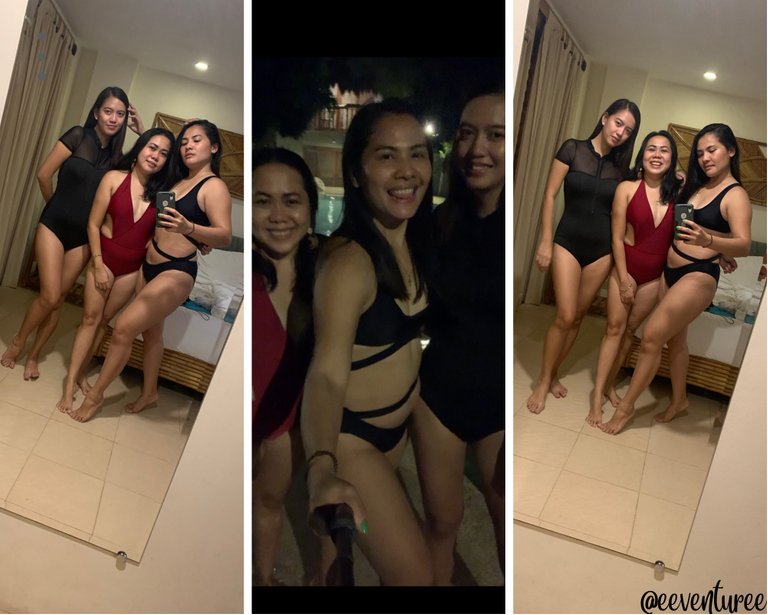 After taking a dip at the pool we transferred to the beachfront area and continued our drinking session there. We talked about a lot of things. Spending time with them is one of the best comforting things I enjoyed the most.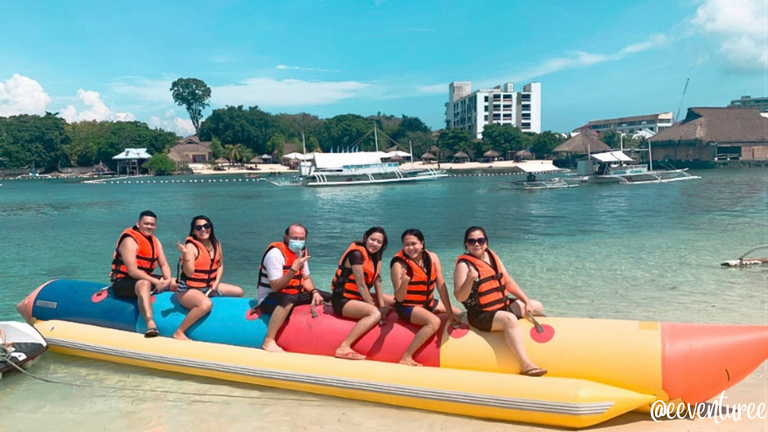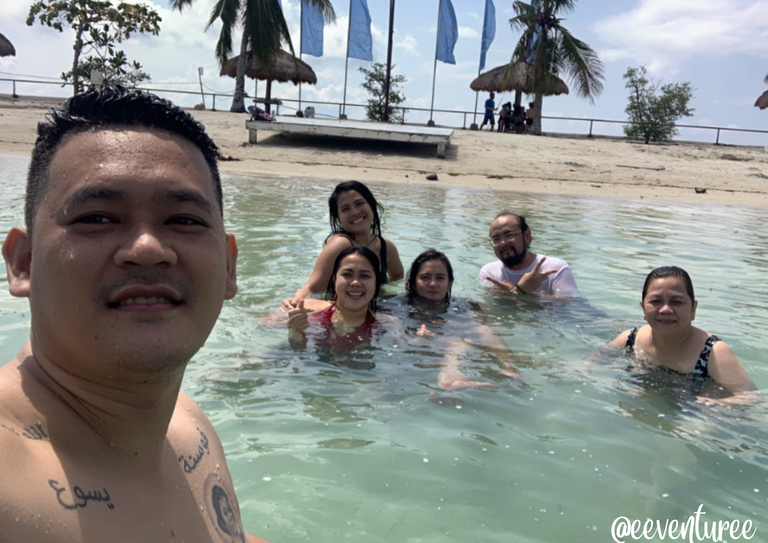 The next day, we continued the fun at the beach. We tried banana boat. It's super-duper fun.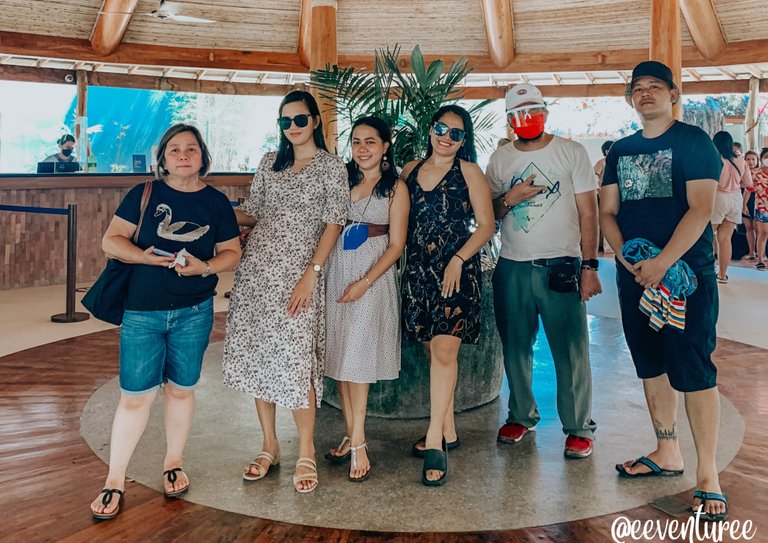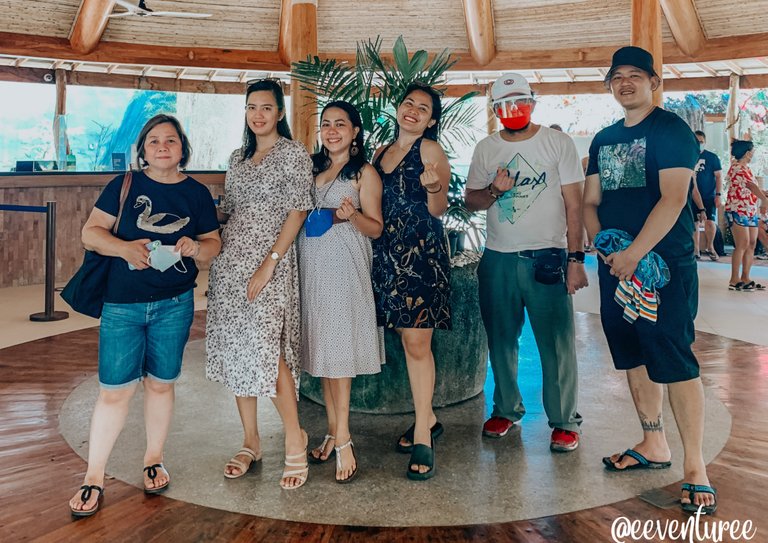 We all enjoyed the staycation. All thanks to our Mommy Virna. An epic adventure that was!
---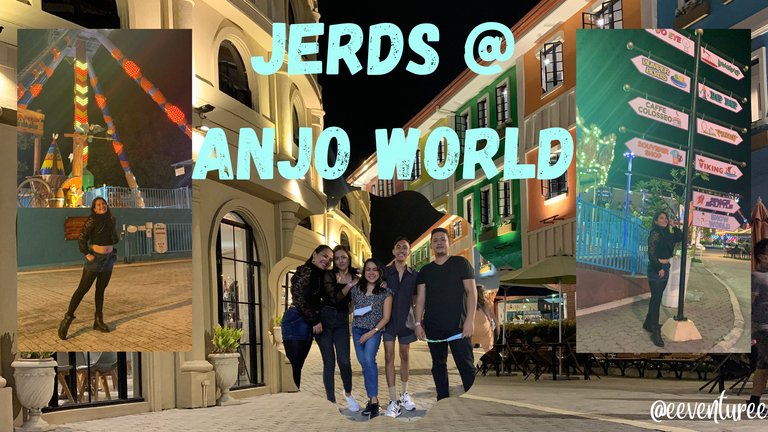 Part 4 - October 29
The Fourth Weekend
---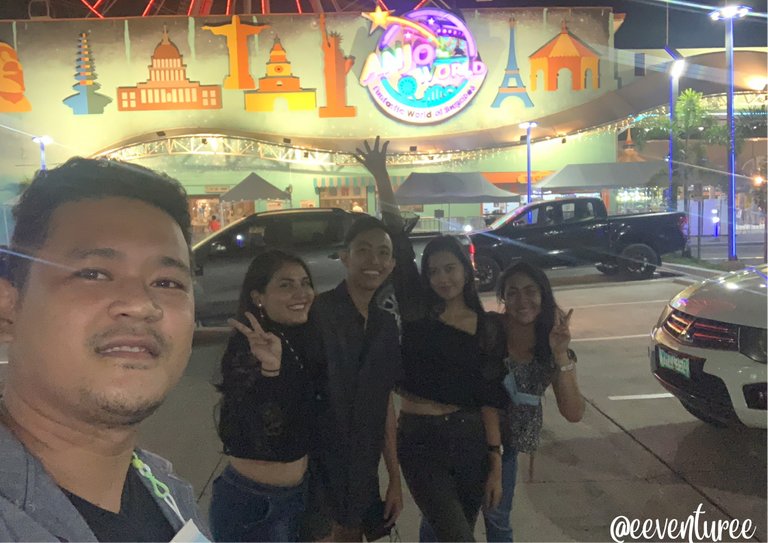 This was one of the lists on the JERDS bucket list. I've been wanting to try all the rides but we only had limited time for we arrived around 6:30 pm already and they closes at 8:00 pm.
So, we only avail the P250.00 with three rides of your choice.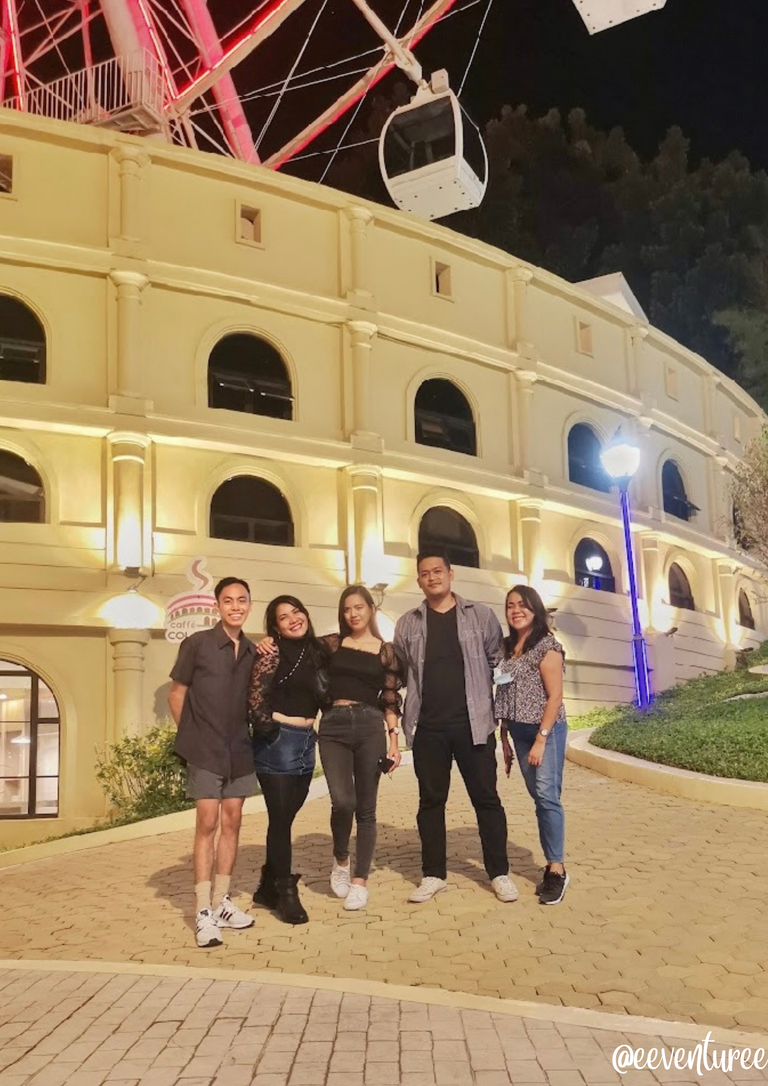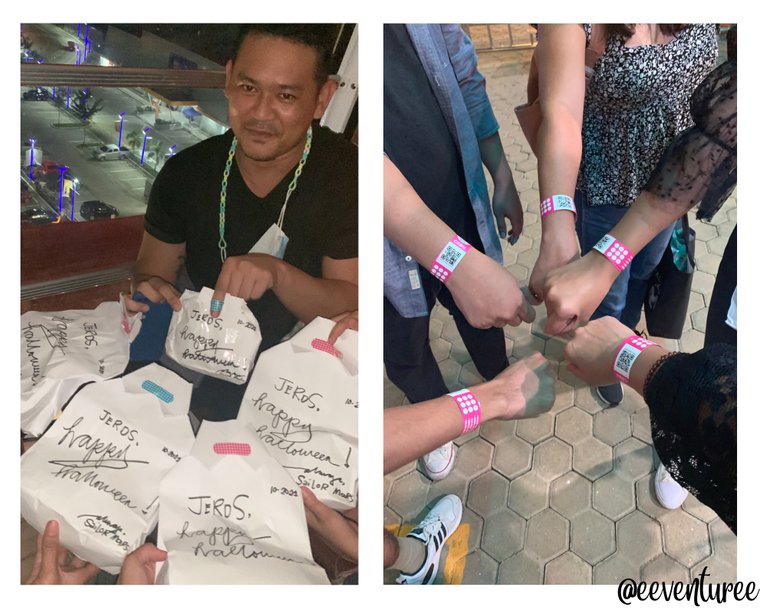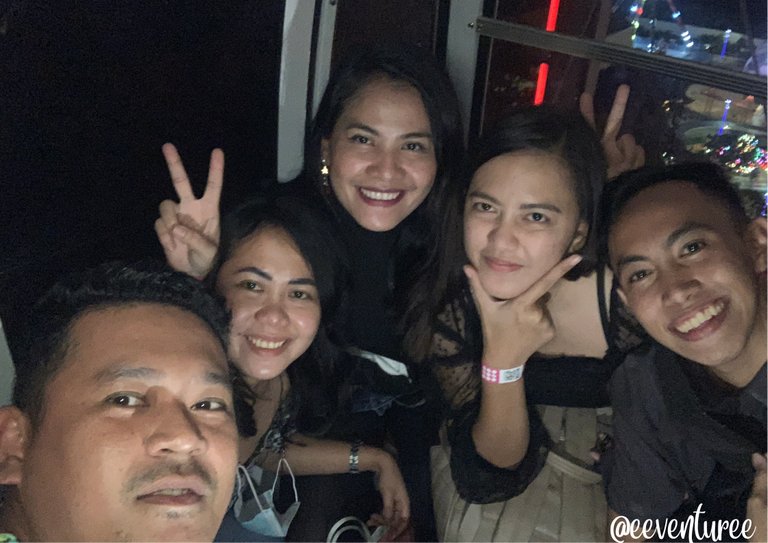 We tried the Ferris Wheel first. It's not much of a thrill. haha, I gave them Halloween treats and they opened them together.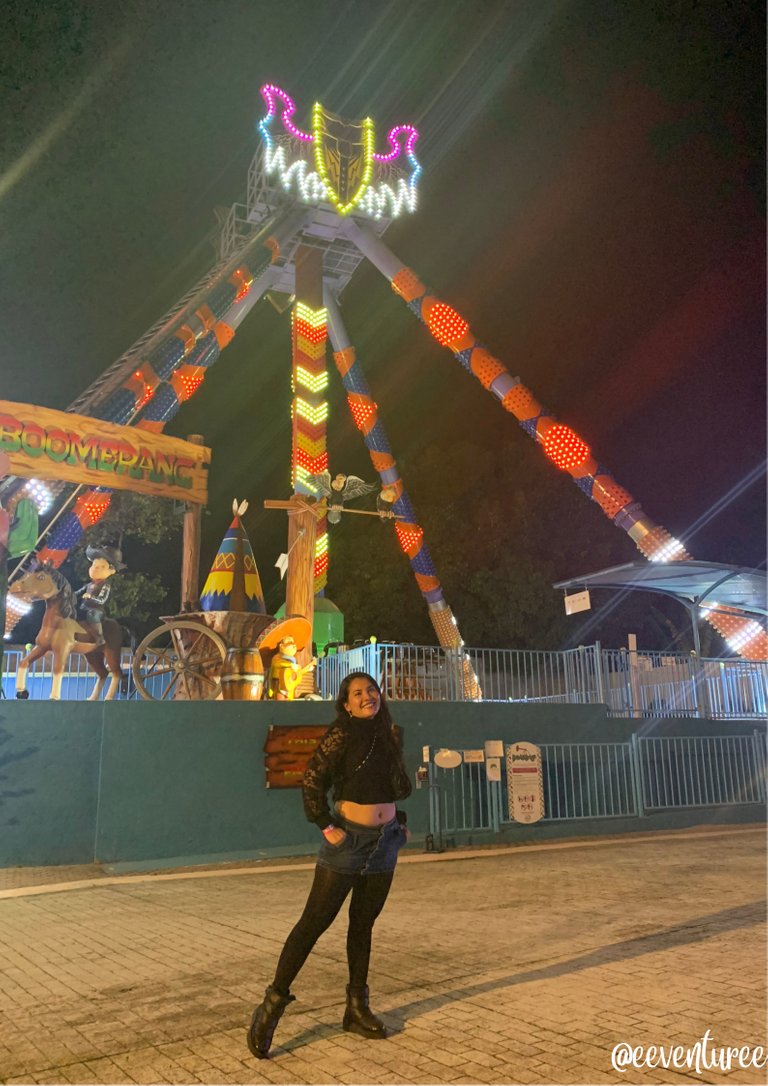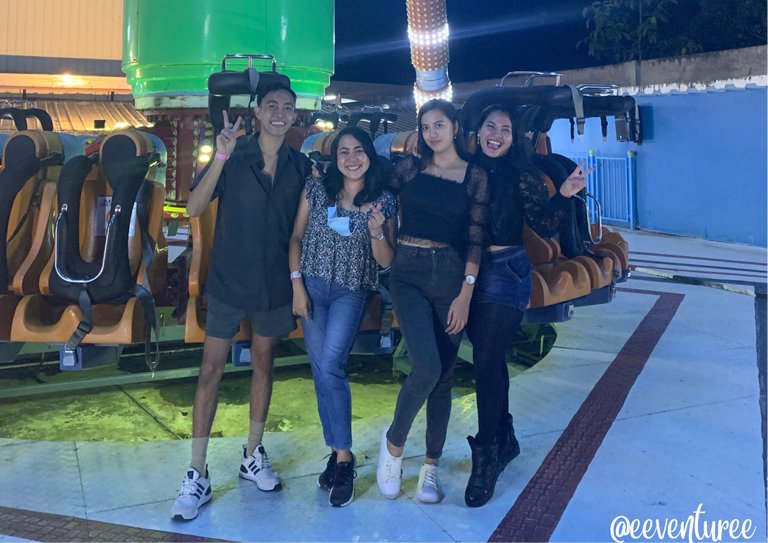 The next ride was The Boomerang. Look how excited we were at the picture. 😁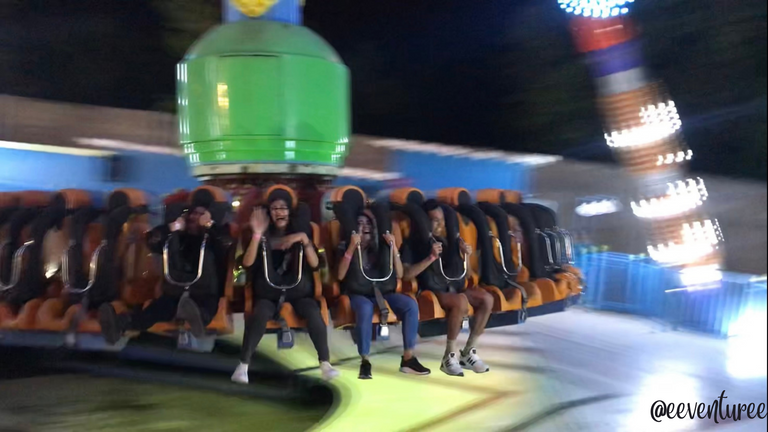 I am always so loud when it comes to extreme rides or any adventures. But this time, I was just sitting still on my spot with my eyes closed and no reactions at all. I didn't even shout while others are shouting and screaming. I felt like I'm about to die at that time. Donna kept on touching my legs, asking if I'm okay. I just nodded. My head says "Oh Lord, I still don't want to die"
That was 3 minutes of a ride. When it's done, I felt dizzy and wanted to puke. All of them enjoyed the ride, except for me. I then told them "I will never, ever ride that 'boomerang' again" and they all laughed at me.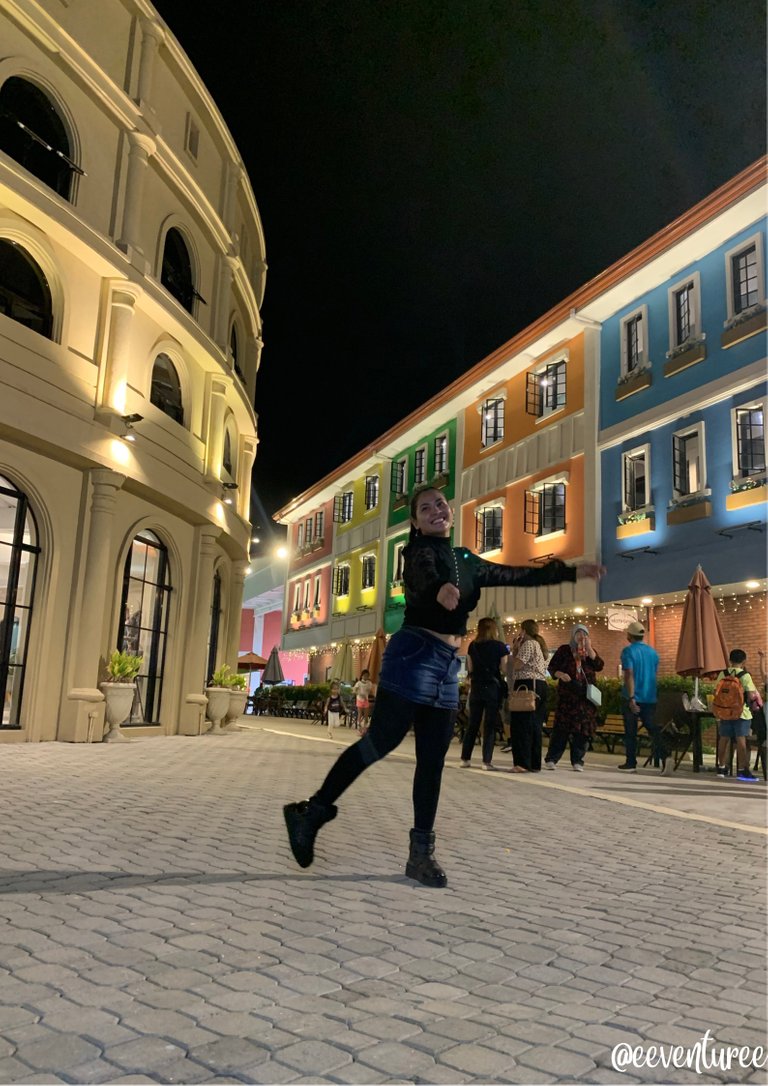 I don't have the energy to walk but we still have one ride left. Donna asked us if we wanted to use the last ride at Tower Drop, but I said, if you want to try it, go ahead, I'll just wait for you till you're done. But she said that we should go together and use that one last ride on a different ride. So, we used it on Bumper Boat.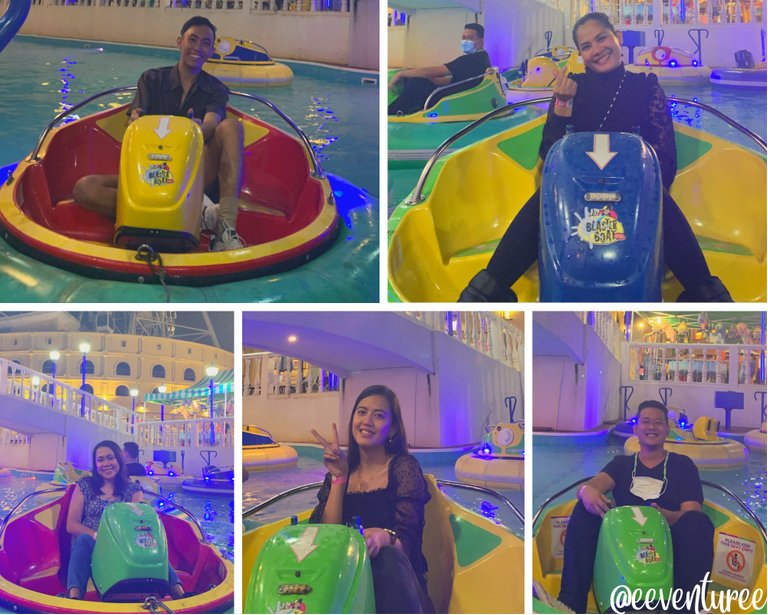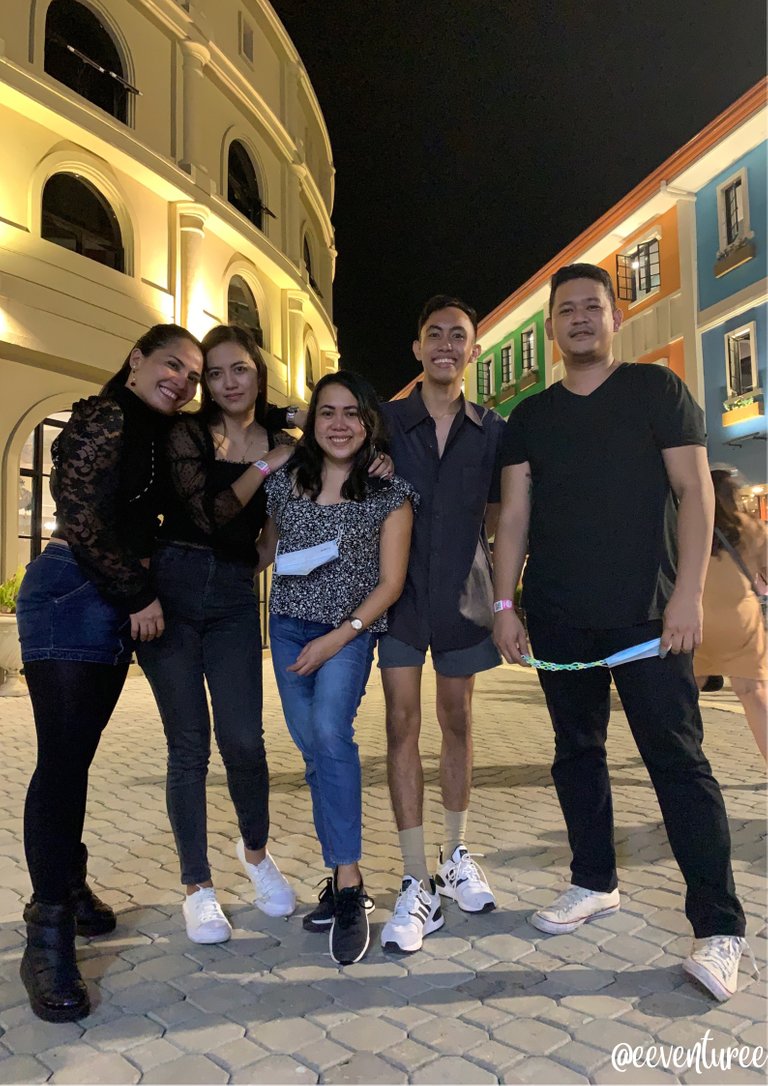 This is an advantage of having single friends. They are always on the go whatever and wherever I want to do and go. I so love these amazing people.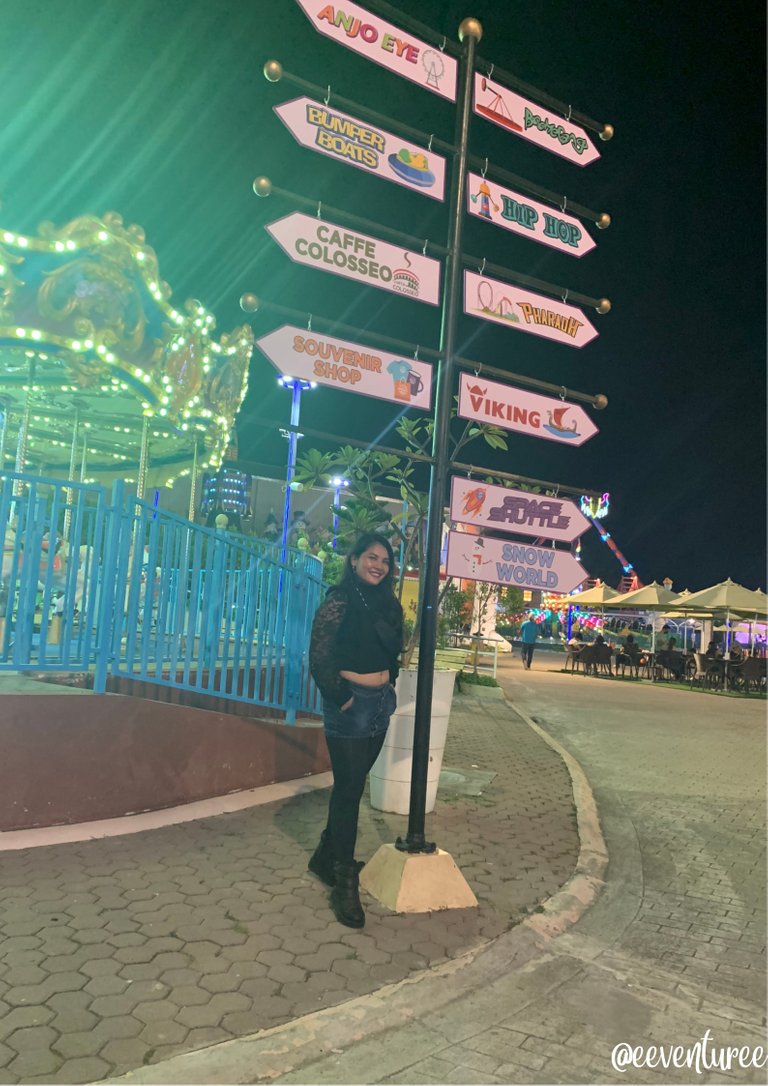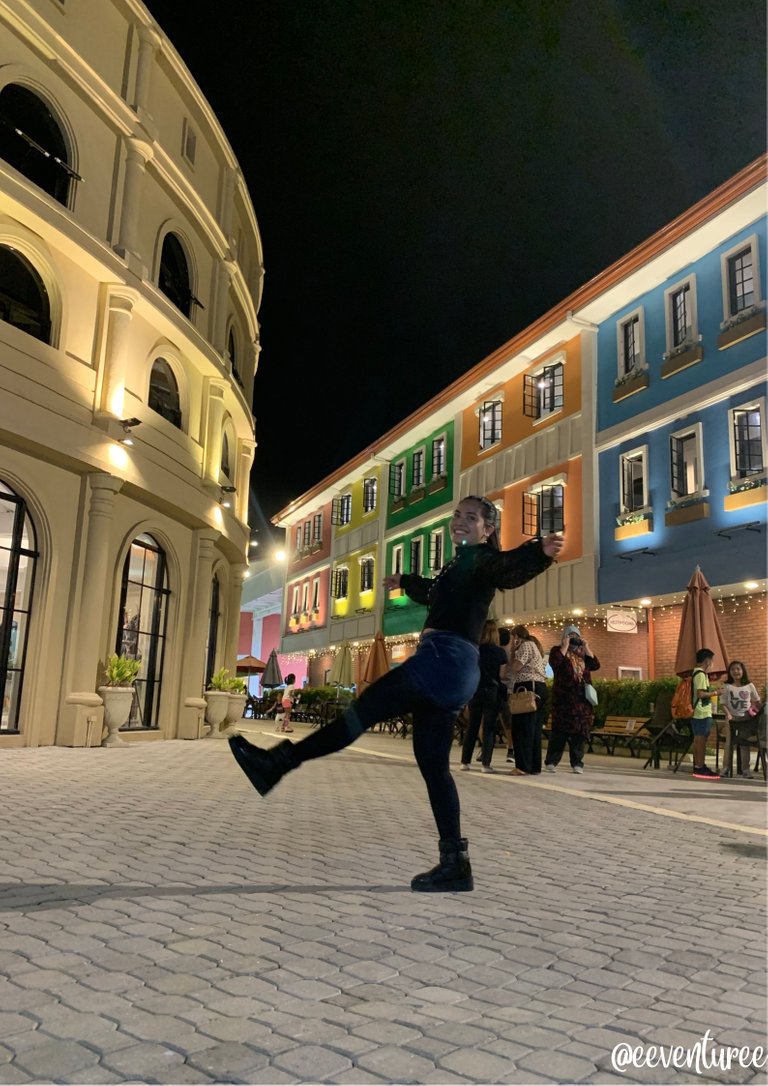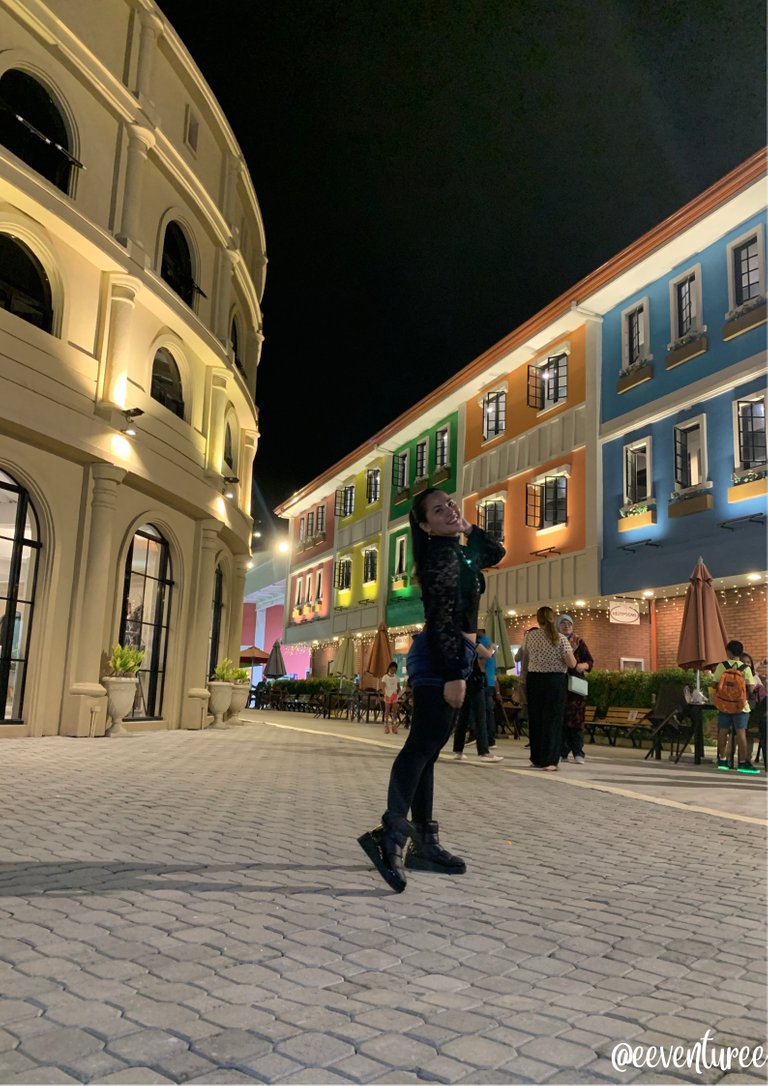 It was indeed an October to Remember. Memories worth keeping for.
Thank you for reading. Keep safe always, dearest hivers! Stay active. Stay fit.
Until then…
---
---