Iniciativa : Juguemos en familia // Initiative : Let's play as a family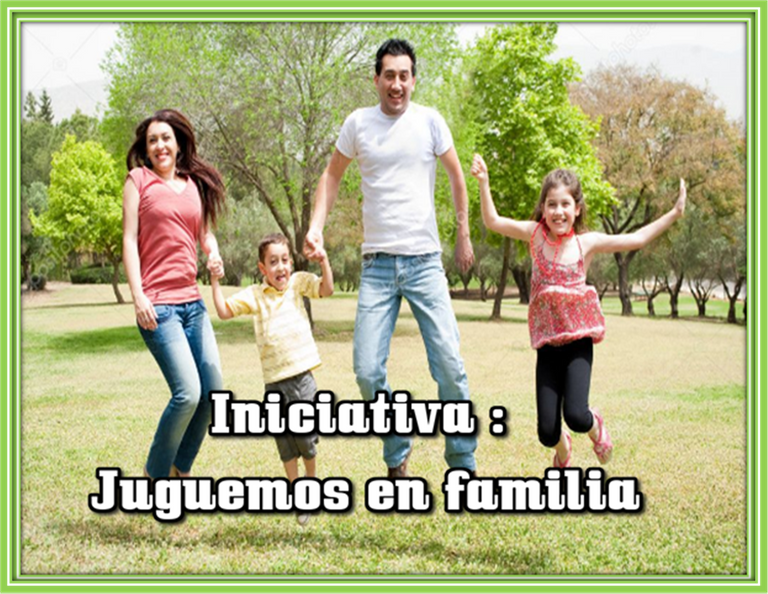 ---
Un fuerte abrazo para todos los usuarios de esta increíble plataforma, la vida es maravillosa y cada despertar es una bendición, contar con una familia es un tesoro inigualable y hoy @efemerides.com trae para ustedes su primera iniciativa, donde el juego es la palabra mágica.
A big hug to all the users of this incredible platform, life is wonderful and every awakening is a blessing, having a family is an incomparable treasure and today @efemérides.com brings to you its first initiative, where the game is the magic word.
---

Jugar es un derecho y cada 28 de mayo se conmemora el "Día Internacional del juego" una festividad que surgió gracias a la asociación internacional de ludoteca en el año 1999, posteriormente fue impulsada por la Doctora Freda Kim en el año 2008 con el fin de promover y resaltar el derecho a jugar, ya que es fundamental para el desarrollo integral , aporta un gran abanico de beneficio por ejemplo: Fomenta la creatividad, favorece el desarrollo de los procesos cognitivos, ayuda a gestionar las emociones , promueve la empatía ,desarrolla el pensamiento lógico y además es considerada como con una extraordinaria estrategia de aprendizaje, hoy en día en más de 40 países se celebra esta efeméride.
Playing is a right and every May 28th is commemorated the "International Day of the game" a holiday that emerged thanks to the international association of toy libraries in 1999, then was promoted by Dr. Freda Kim in 2008 in order to promote and highlight the right to play, as it is essential for the integral development, provides a wide range of benefits for example: It encourages creativity, favors the development of cognitive processes, helps manage emotions , promotes empathy ,develops logical thinking and is also considered as with an extraordinary learning strategy, today in more than 40 countries this ephemeris is celebrated.
---

En la actualidad se resalta la frase jugando se aprende, porque el juego contribuye con el desarrollo social, emocional, motor, lingüístico e intelectual de los niños, es decir, que estimula cada una de las dimensiones del desarrollo humano, atendiendo a estas consideraciones jugar con los niños construyen vínculos afectivos duraderos, por tal motivo @efemerides.com trae para ustedes "Juguemos en familia" una iniciativa para fomentar y resaltar la unión familiar.
Nowadays the phrase "playing is learning" is highlighted, because the game contributes to the social, emotional, motor, linguistic and intellectual development of children, that is, it stimulates each of the dimensions of human development, taking into account these considerations, playing with children builds lasting emotional bonds, for this reason @efemerides.com brings to you "Let's play as a family" an initiative to promote and highlight family togetherness.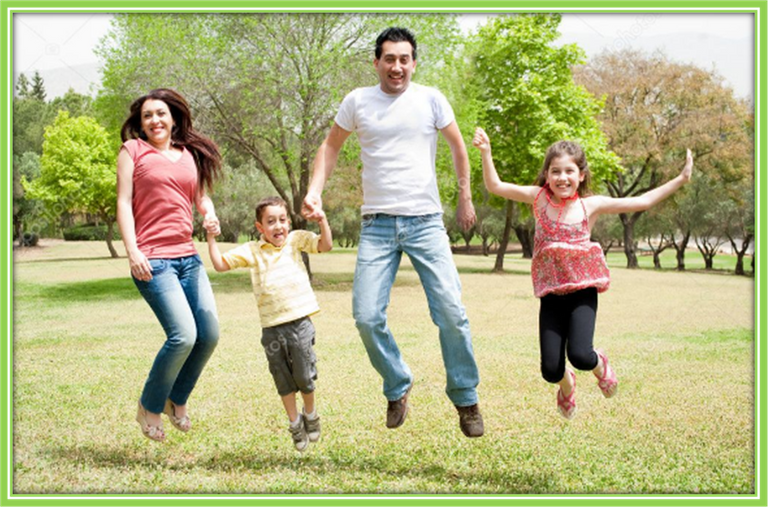 ---

Pautas a seguir:
• Déjate llevar por tu potencial creativo y plasma imágenes donde se aprecie el disfrute en familia.
• Sigue nuestra cuenta @Efemerides.com
• Use entre las primeras etiquetas #family #vidapersonal #games #toys
• Dicha participación debe ser publicada en la comunidad de tu preferencia.
• Invita a dos usuarios a unirse a esta nueva iniciativa
• Recuerda tu apoyo es valioso, vota y dale reblog a esta publicación, para que llegue a otros usuarios
• Coloca el enlace de tu participación entre los comentarios de este post.
• Evita el plagio y solo contenidos originales.
• No olvides disfrutar de la actividad, muéstranos tu talento.
Guidelines to follow:
Let yourself be carried away by your creative potential and capture images where family enjoyment can be appreciated.
Follow our account @Efemerides.com
Use among the first tags #family #vidapersonal #games #toys
This participation must be published in the community of your choice.
Invite two users to join this new initiative.
Remember your support is valuable, vote and reblog this publication, so that it reaches other users.
Place the link of your participation in the comments of this post.
Avoid plagiarism and only original content.
Don't forget to enjoy the activity, show us your talent.
---

Espero que disfrutes en familia recuerda que @Efemerides.com es un proyecto para resaltar esas fechas importantes que han marcado la historia, una ventana abierta al pasado, gracias por su visita y por valorar este contenido, si desea contribuir con este proyecto que se inicia a través de este increíble plataforma, tu aporte (delegaciones) será bien recibido, gracias por tu apoyo. Éxitos y bendiciones.
I hope you enjoy with your family remember that @Efemerides.com is a project to highlight those important dates that have marked the history, an open window to the past, thank you for your visit and for valuing this content, if you want to contribute to this project that starts through this incredible platform, your contribution (delegations) will be well received, thank you for your support. Success and blessings.
---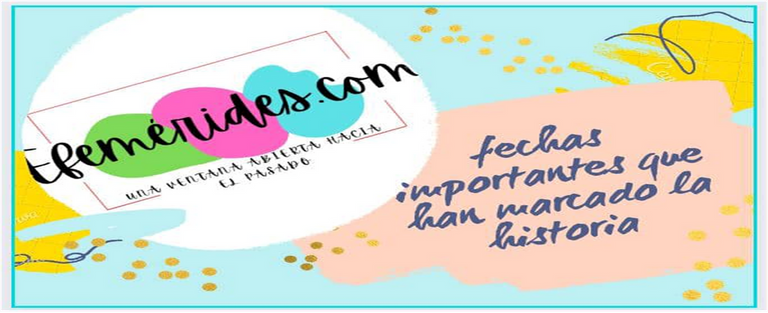 Gracias por tu visita y por apreciar este contenido.
Texto traducido en profundidad.
Conversor de letras 3D
Imágenes de pixabay con sus respectivas fuentes
Imagenes, banner y separadores hechos en Canva y en Power Point
---
---