SplinterTalk Curation Report for 2022-04-30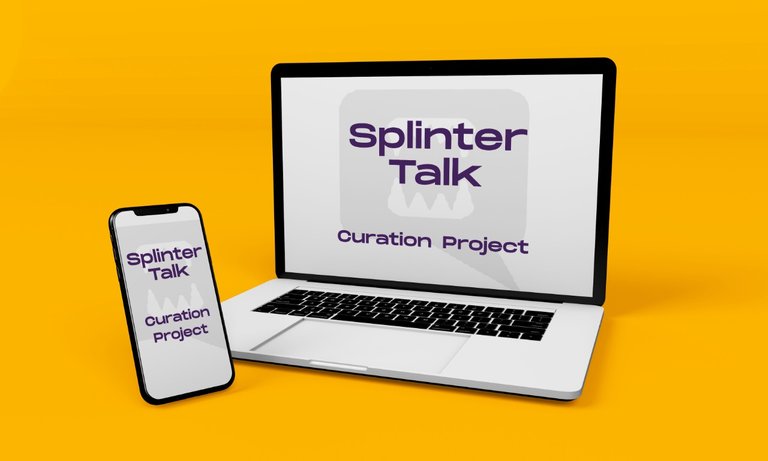 Hello and welcome to this edition of SplinterTalk curation report. This is a small effort to bring to you the best posts from the splinterlands gaming community and also simultaneously awarding the content creator with a 100% upvote. All upvotes are done manually.
Here is a list of all the posts which I have curated. I hope you will also find them helpful.
Author: @marianaemilia
Title: My new Chaos Legion Tournament now with Booster Prizes!– Join! Hello everyone! Welcome! My new Splinterlands tournament is coming, and you should participate!On May 20th, my "Chaos Legion DEC + Booster Packs!" is going to take place through the official Splinterl...
Author: @chrismacys
Title: SHATTER ABILITY (THE HIDDEN EFFECT THAT YOU SHOULD KNOW!!!) | SOCIAL MEDIA CHALLENGE | SPLINTERLANDS Hello guys, I hope you doing well today. Welcome back to my post. Today I will discuss with you about the ability that very powerful, even though I've underestimated with this ability.😅Before we talk ...
Author: @miguelbaez
Title: Splinterlands - A battle of murderous archers | Gameplay Hola a todos! Espero se encuentren bien, en el reto semanal de Splinterlands comparto una de las batallas más épicas que he tenido, un duelo repleto de arqueros, a los cuales llevo a su máximo nivel c...
Author: @chinzilla
Title: Shield left, shield right! Keep up your backline! 📝 MY LINEUP🎯 RULESET STANDARD - **STANDARD** : No modifications to the standard gameplay rules and mechanics. ⏳ Initial thoughts Battle plan:Nerf range dmgPut a SHIELD monster up front.Place a SHIEL...
Author: @josiva
Title: Beginner's Expectation and Reality in splinterlands / Expectativa e realidade do iniciante no splinterlands (ENG / PT-BR) Good morning, good afternoon and good night. I'm posting something different from the conventional, but that was and is part of the trajectory of many beginner players: expectation.But what is expecta...
Author: @lordtimoty
Title: LIFE Sucks: Fixing my LIFE Splinter We often hear the advice, 'Focus on building one or two of your splinters'. I feel like I've done this well, by heavily investing into WATER, and having an EARTH team which is particularly solid in ba...
Author: @zasktrader
Title: SHARE YOUR BATTLE Weekly Challenge! CRYPT BEETLE MULTI CRYPT BEETLECRYPT BEETLEL O R EAny explorers that delve too deeply into the crypts, mausoleums, and necropolises of the world will find a foe they are unprepared for. Not undead, not liches, and...
Author: @ukcrypton
Title: Level 1 vs Max level summoner. Who gonna win? Hello everyone, I'm back with an amazing and awesome battle in splinterlands.It's been so long when I last posted any battle in splinterlands. I hope everyone is doing good and keeping your family saf...
Author: @mazquel
Title: BEATRIX IRONHAND | Splinterlands Art Contest Week 186 (Spa/Eng) Hello friends! Again with a Splinterlands Illustration, I wanted to do something different, draw without "lineart", I've never done it, but I follow quite a few artists on Instagram that use this tech...
Author: @maxwellmarcusart
Title: Splinterlands Art Contest: Week 186 - Wizard Of Eastwood Hi all! Been a while I took part in this contest. So today decided to join and here, I present to you a new digital art work. It is my entry for splinterlands art contest week 186 organized by @splint...
---
---