Una tarde como pocas || An afternoon like few
Esta tarde de domingo ha sido muy particular, hemos tenido un hermoso día caluroso con un sol radiante y por la tarde el clima cambió de manera rotunda.
This Sunday afternoon has been very particular, we have had a beautiful hot day with bright sunshine and in the afternoon the weather changed completely.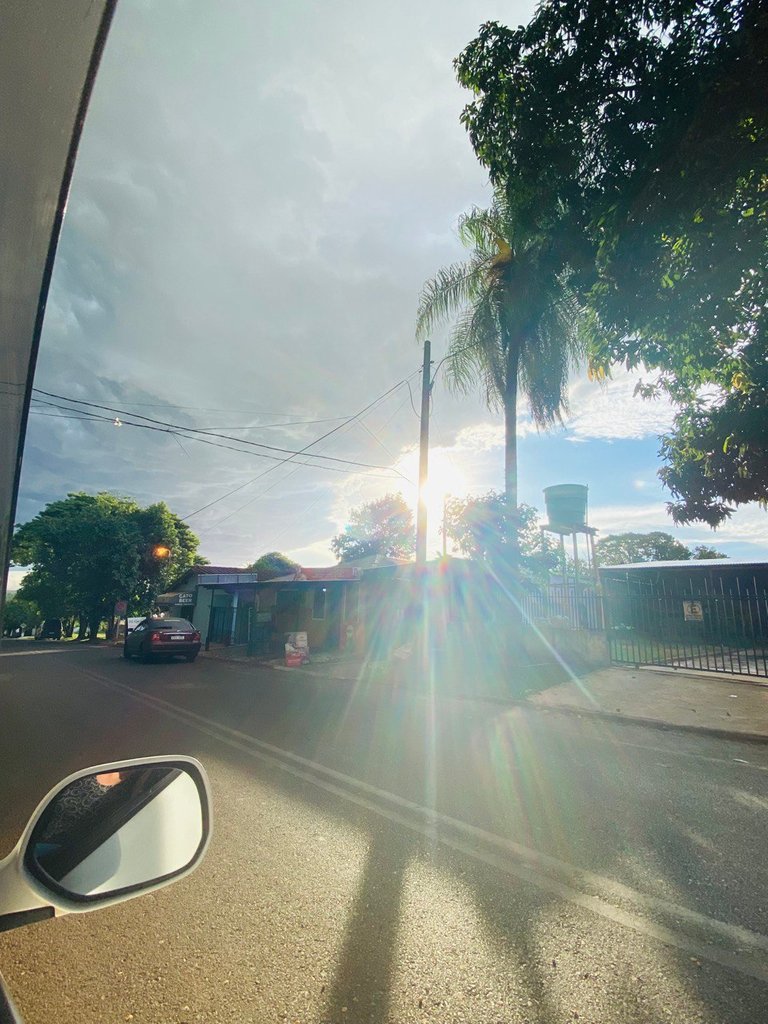 Hasta aproximadamente las 18:00 hs. no habían nubes que ocultaran el sol, muy a lo lejos se podía observar un cúmulo de nubes oscuras, pero muy lejos.
Until approximately 6:00 p.m. There were no clouds to hide the sun, far away a cluster of dark clouds could be seen, but very far away.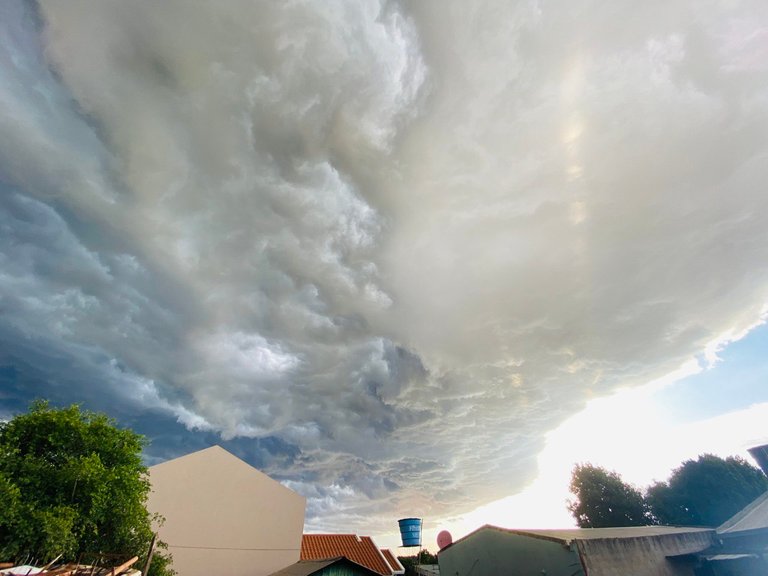 En pocos minutos esas nubes ya cubrían todo lo que podía alcanzar nuestra vista hacia el cielo. Poco a poco el cielo se cubrió de nubes y un viento del sur hacía sentir una frescura casi inexplicable, cambiando totalmente el clima en tan solo 30 minutos.
In a few minutes those clouds already covered everything that our eyes could reach towards the sky. Little by little the sky was covered with clouds and a south wind made us feel an almost inexplicable freshness, totally changing the weather in just 30 minutes.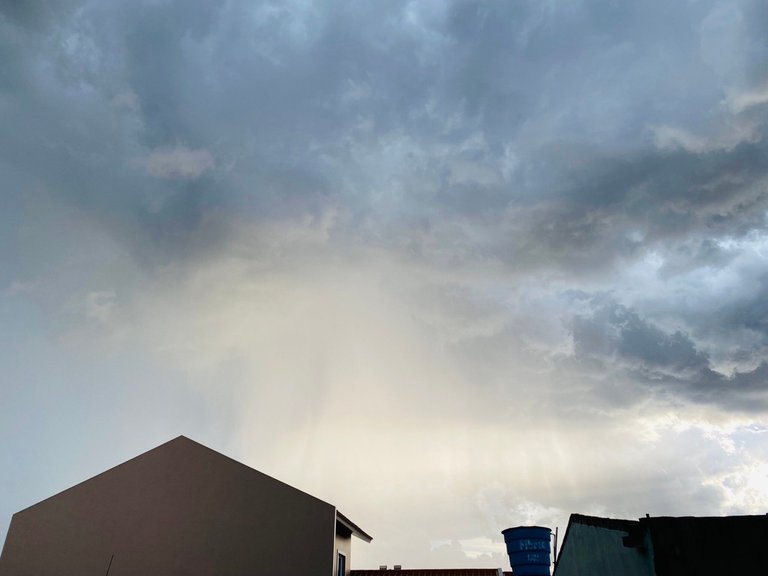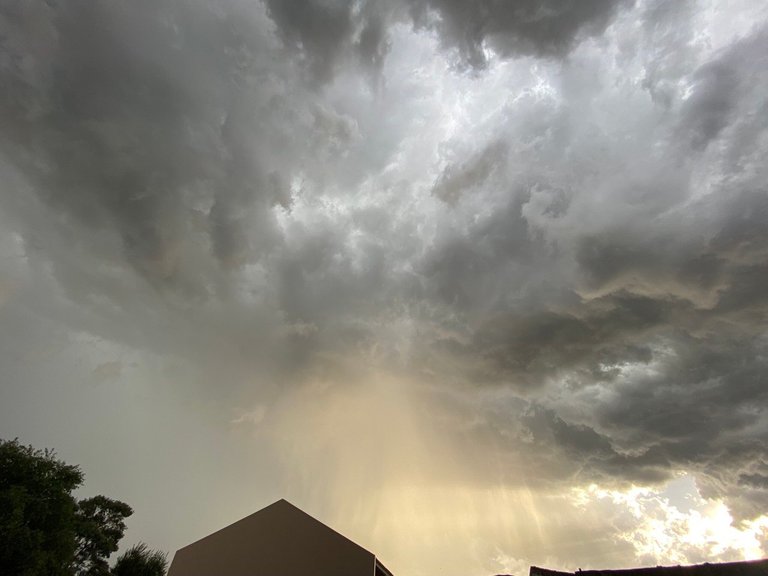 Luego ya podíamos observar la lluvia a lo lejos, atravesando los rayos del sol.
Then we could already observe the rain in the distance, passing through the rays of the sun.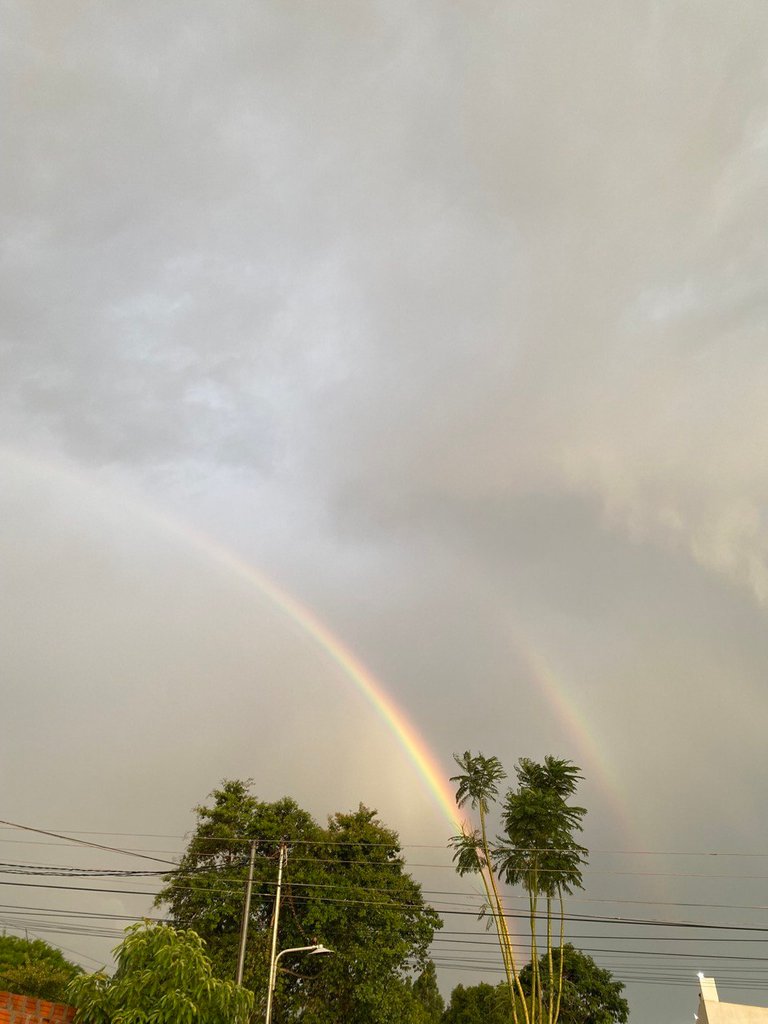 Finalmente, como es de esperar, al final se observa un majestuoso arcoíris dando por finalizada la lluvia dejándonos un ambiente fresco. . .
Finally, as expected, at the end a majestic rainbow is observed, ending the rain, leaving us with a fresh atmosphere. . .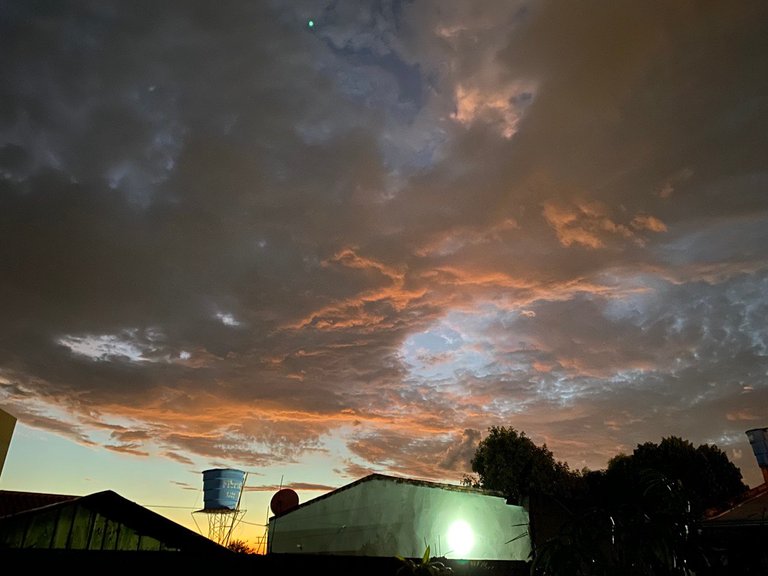 ---
---
¡Un abrazo! ❤








En esta ocasión las fotografías son tomadas por mi con mi smartphone
---
---