PhotoFeed Contest - Macro Photography - I am So Strong
This post will be my entry for @photofeed macro photography contest, If you wish to join the contest please kindly read and follow the rules and guidelines here
While I was babysitting my son that day, I found this little spider on my door. I was not really paying attention to it when I saw it at a glance. But then I was attracted to the fact that this spider is holding its prey on its jaw.
What is more amazing is that this spider was holding prey that is almost the same size as its body. They are really strong indeed, imagine you are carrying your whole meal which is the same size as you are, I bet we will be struggling so much.
From the color of this spider, this one is most likely to be Plexippus paykulli which I also use as my entry in last week's contest. It manages to catch either a wasp or a winged-ant. so awesome right?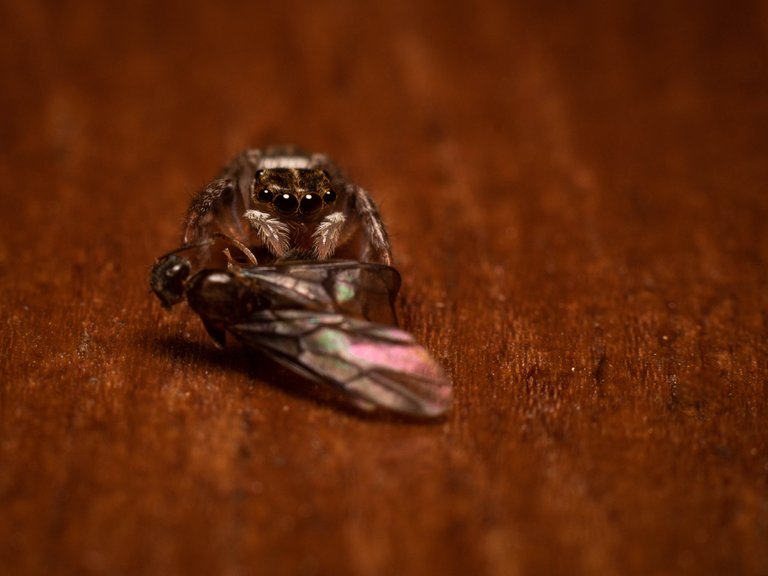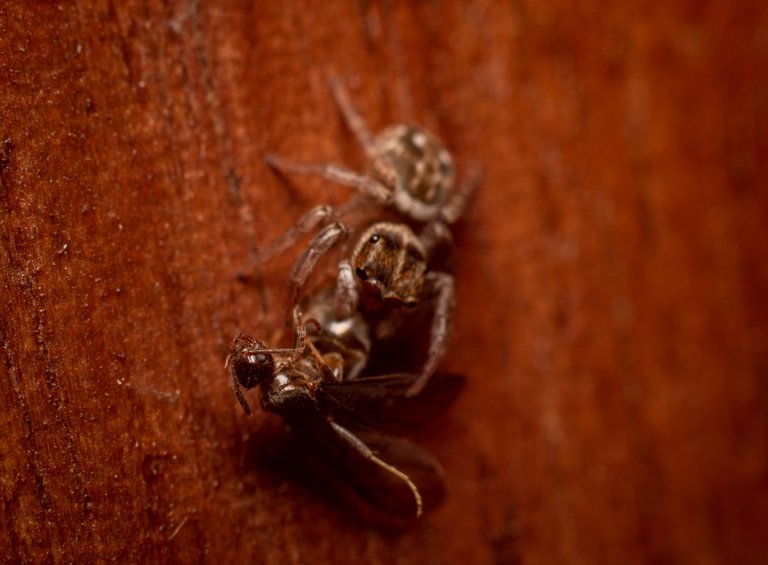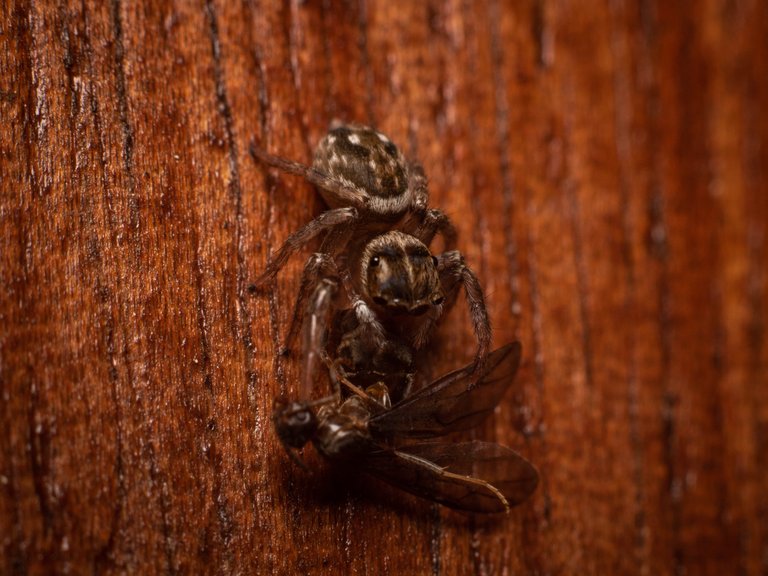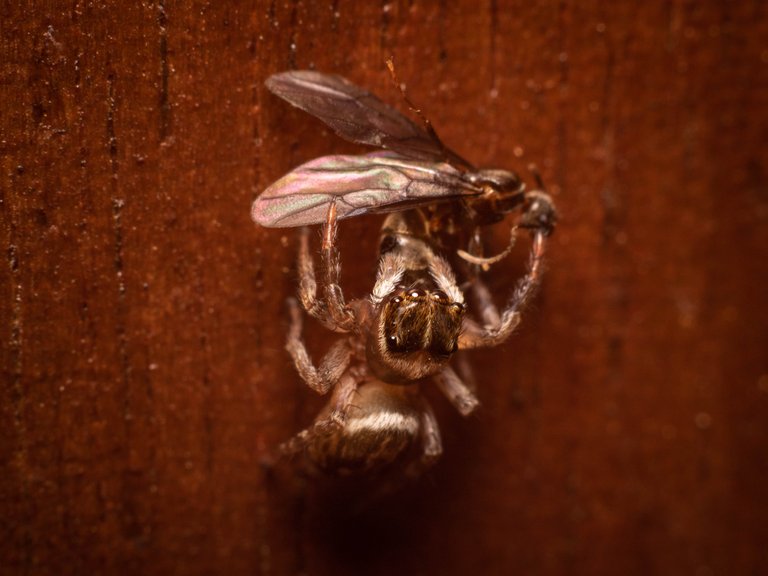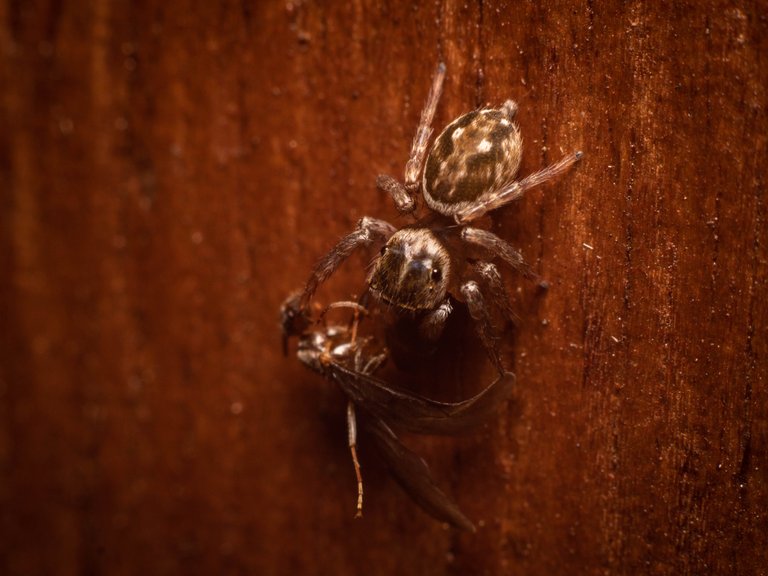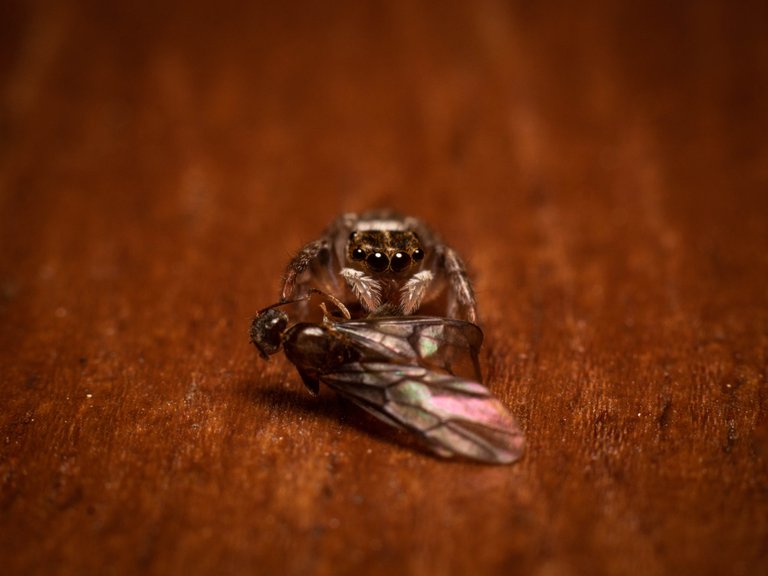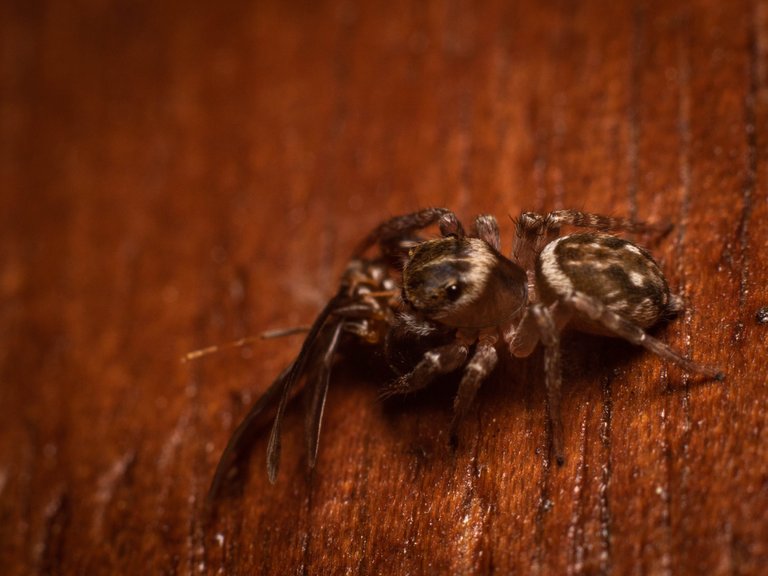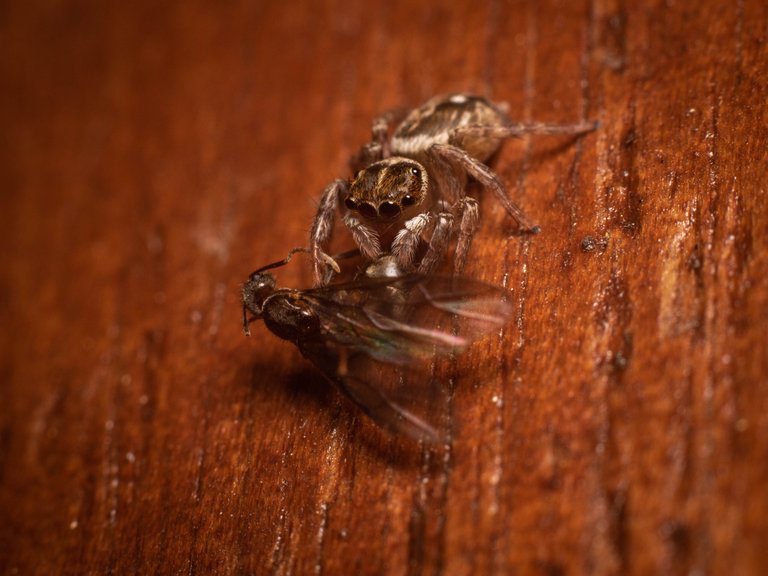 ---
---