My happy 😊 weekend with sun, sand, beach 🌅 and family 👪. A great day!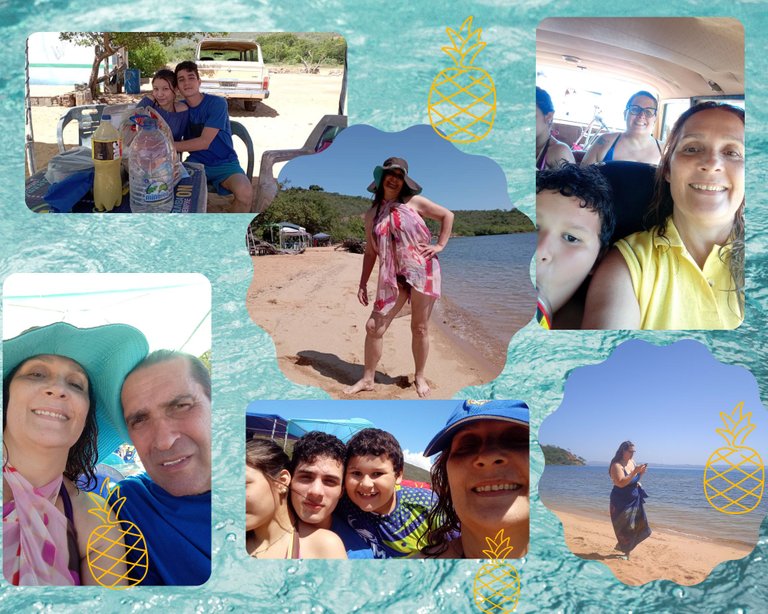 ---
🤗Hello everyone in this beautiful community 🤗. It is my pleasure to share with you my ✴️ #weekend ✴️ friends such a wonderful experience on a 🏖️ beach day. I feel especially lucky to have been able to enjoy and contemplate such a beautiful day. It was bright sunny🌅, the sea was calm and I was accompanied by my loved ones.


🌞What more could I ask for?


As you know I am from the state of Sucre whose capital is Cumaná, a city that is the first-born of the American Continent. Traditionally in my family we used to go to the beach on Sundays. We almost always visited different beaches in the state of Sucre, but the most frequented was Quetepe beach. Really because of its geographical location, easy access, proximity to the city, natural beauty, low waves and conditions suitable for children.


I tell you that it had been a long time since I felt so happy, since after about five years we had not made a trip to the beach. Today we went to This is a beach where my dad used to bring us since we were little and I used to bring my three children when they were little and teenagers.
---
---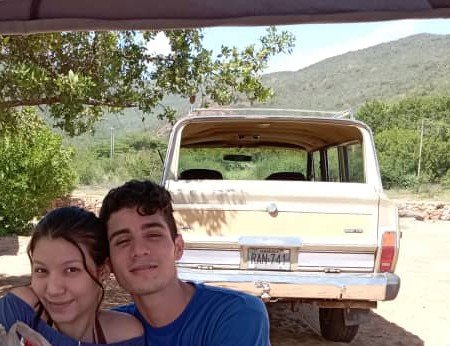 ---
Currently this beach offers awnings, food and kayak rentals for those who visit it. Many people rent and others decide to bring their own chairs, snacks and food. There are also vendors selling local preserves, empanadas, sweets and oysters. These were the things I observed being sold.


Despite living in a coastal state. Due to many different situations such as high cost and shortage of gasoline, among other things, it had not been possible to plan an outing. However, it was possible to organize a trip to the beach for this Sunday. So I woke up very early in the morning to prepare sandwiches and a very tasty mango juice to take and have breakfast on the beach. Ana ordered a giant pizza 🍕 and Julito bought the soft drinks, beers and ice. Ah we couldn't miss the sweets for Cesar Gabriel hahahaha we all ate them.


We got on a NAVE 🚘 is how we call our new car here, which is a wagoneer from 1986, this car has a great story that I will tell you later in another post. We left for a great ride first we put gas in the car and went to pick up Ana and Cesar, Gabriel and Estefany. The road was very quiet and we went through a toll and alcabala. The van behaved amazingly. Since I tell them it was their first trip to the beach with us.
---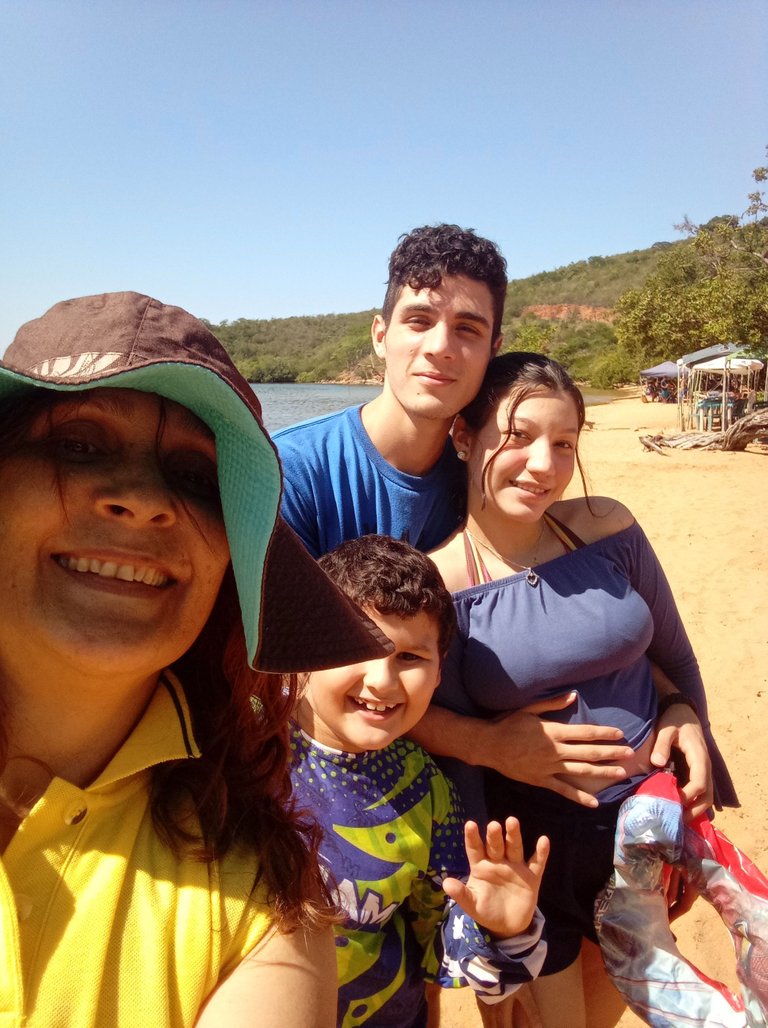 ---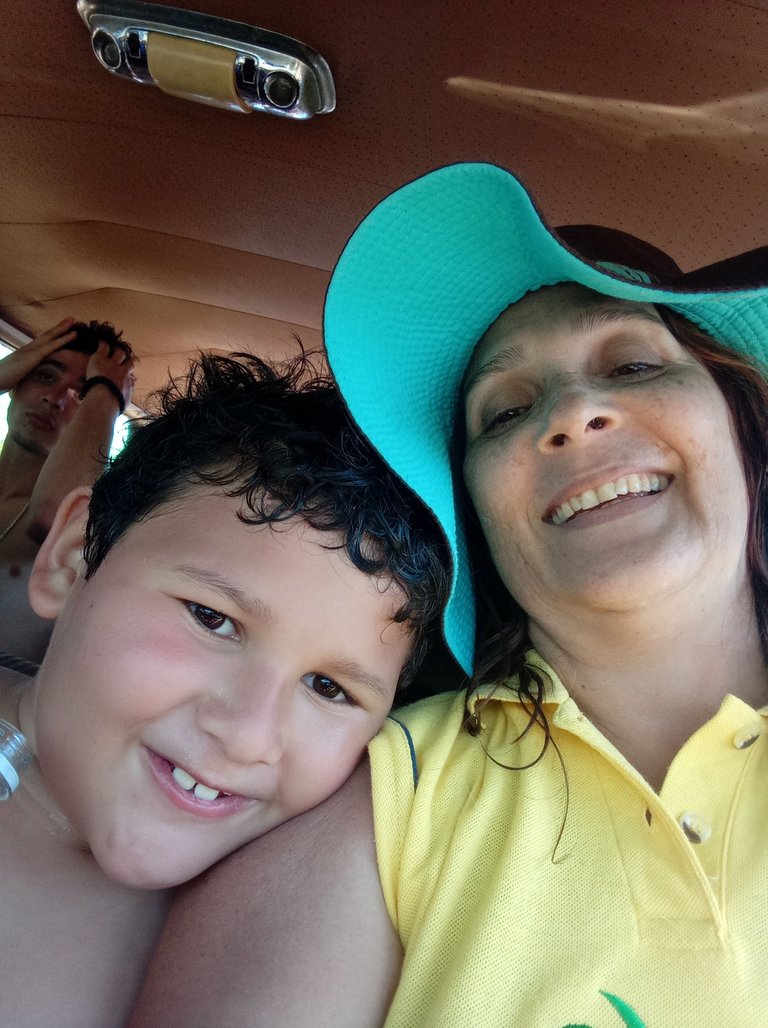 ---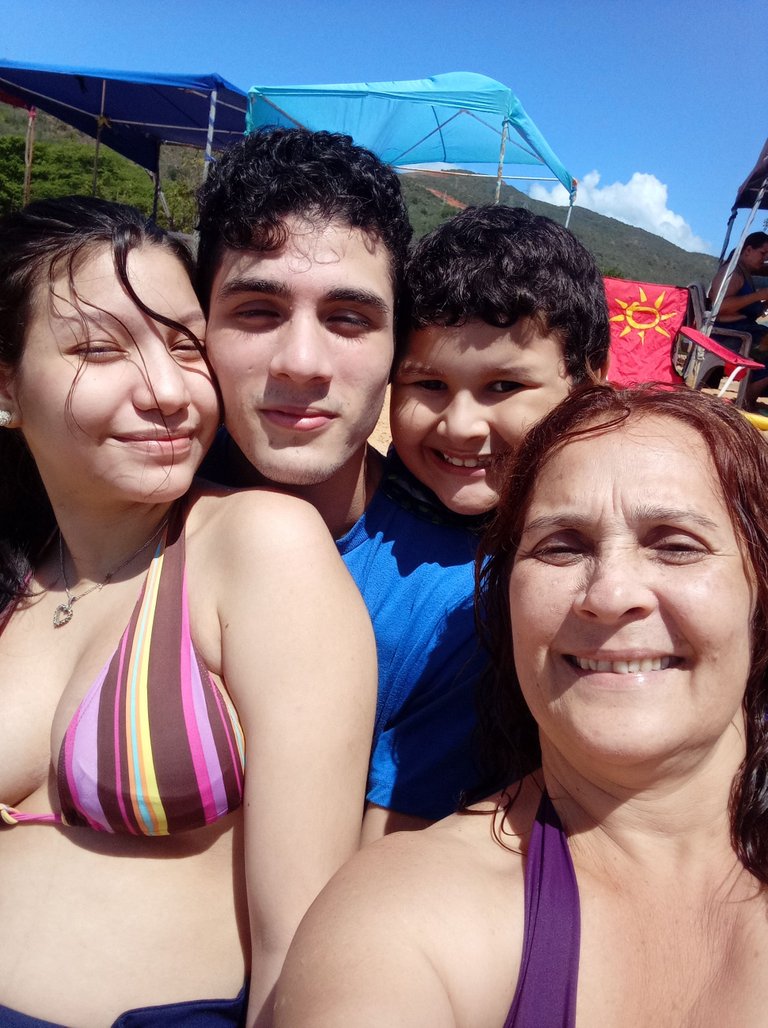 When we arrived we rented an awning 🏖️ and the first thing we did was to pose for our photos that are never missing. We sat down to chat and have breakfast. Then we didn't want to wait any longer to get into the beach Cesar and I hahaha, we were the first to enter the water and play. Besides taking some colorful floats that I had in my apartment saved from my children; when they were little and now they will be for Cesar Gabriel. This means a lot to me this moment lived, which I enjoyed to the fullest 😃.


We all took a bath except Estefany. The beach is flat so we walked to find a level that covered our bodies. It was very rich and we didn't want to get out. I tell you that Cesar found some little friends that he was able to play with and interact very well. He was playing and having a lot of fun.


By the way, he was very happy 🥰😃 that we were together sharing as a family. The truth is that I felt relaxed and happy. I'll explain why relaxed; for me contemplating the sea, its blue color, with such a radiant sun as it was, breathing the pure air of such a wonderful landscape was really an unforgettable experience. It had been so long since I felt as good as I did this Sunday.
---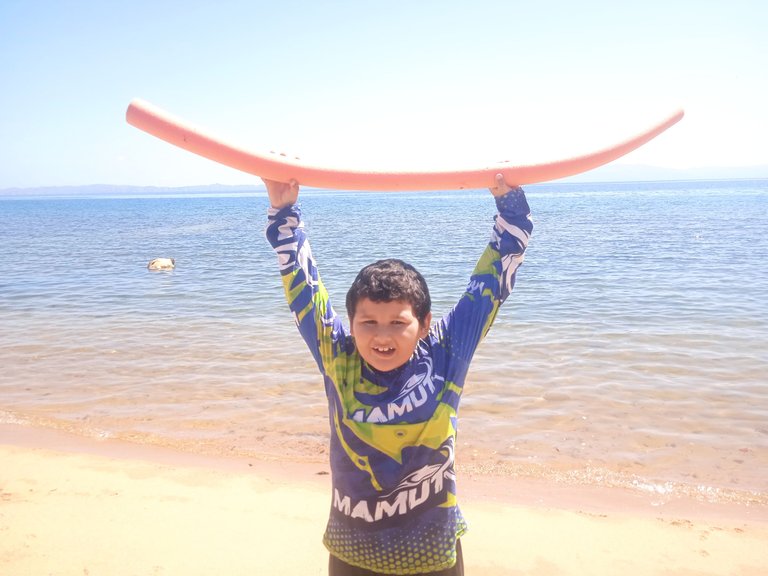 ---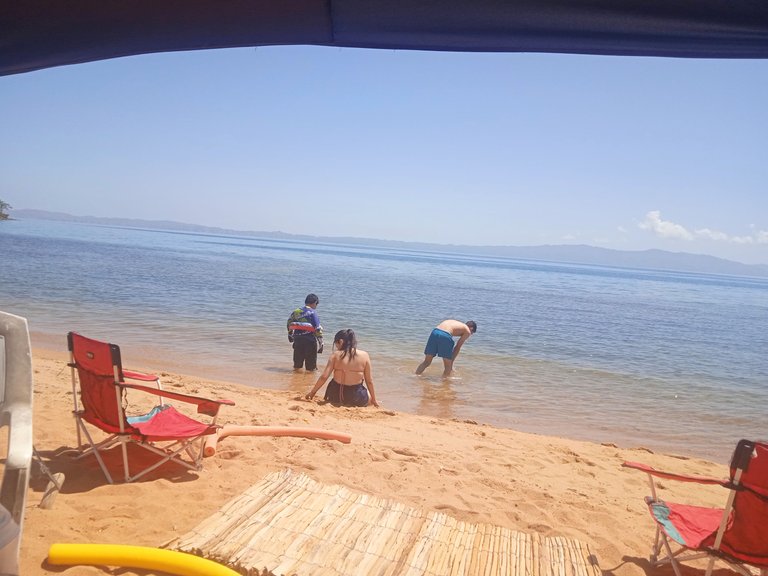 ---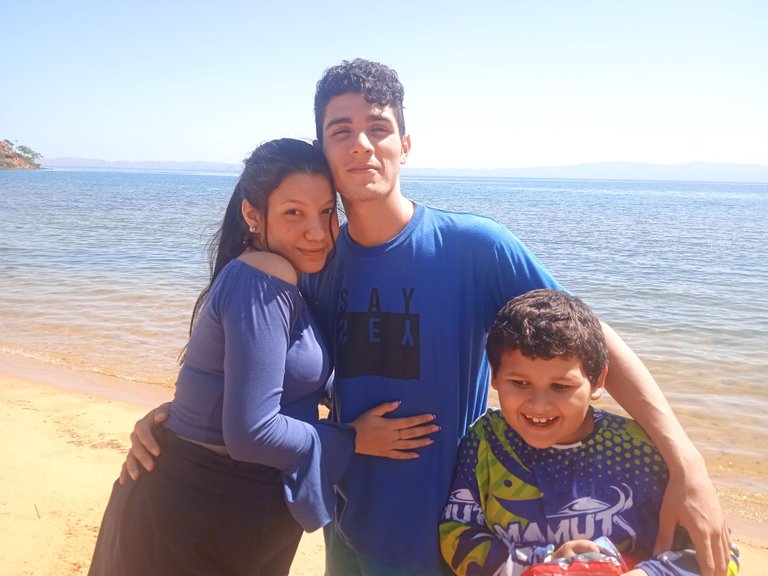 One of my greatest joy was to be able to share and enjoy with several important people in my life. My son Gabriel who I was very happy that he attended with his girlfriend, Estefany who is currently pregnant🤰and that I am going to be a grandmother soon. This is the first time Estefany shares with us a family outing. My husband Julito, her daughter Ana and our grandson Cesar Gabriel.


For the first time I have shared this beach outing with my love grandson Cesar and his mom Ana @soyanafuentes. Who is the person who invited me to be part of such a wonderful platform ✨ #hive ✨ . For a long time he wanted to share a day with me and Gabriel. Thank God we were able to fulfill his wishes and most importantly everyone was very happy.


I think we really needed to get out of the routine to clear our body and mind and connect with the natural landscape, especially the sea that transmits calm, peace and harmony, the bath on the beach comforts us and fills us with lots of energy. My husband said it did him good for the nasal congestion he always has. Our whole beach adventure was very pleasant, comforting and revitalizing.
---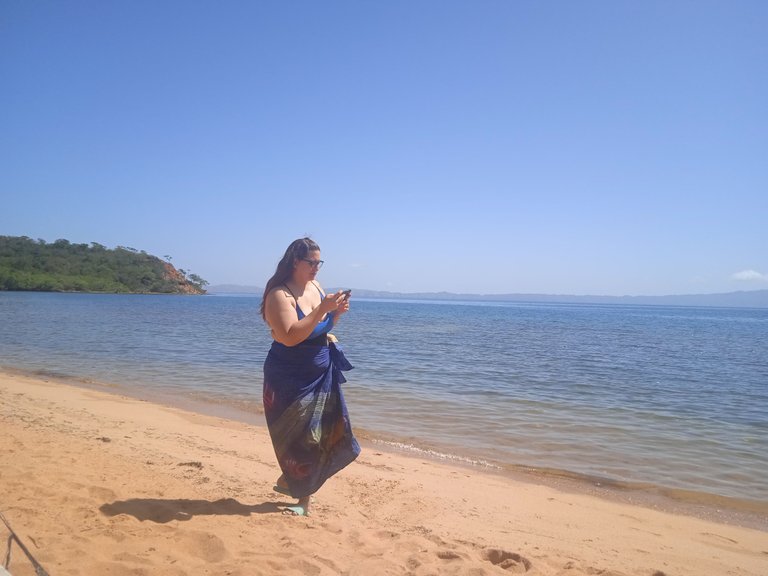 ---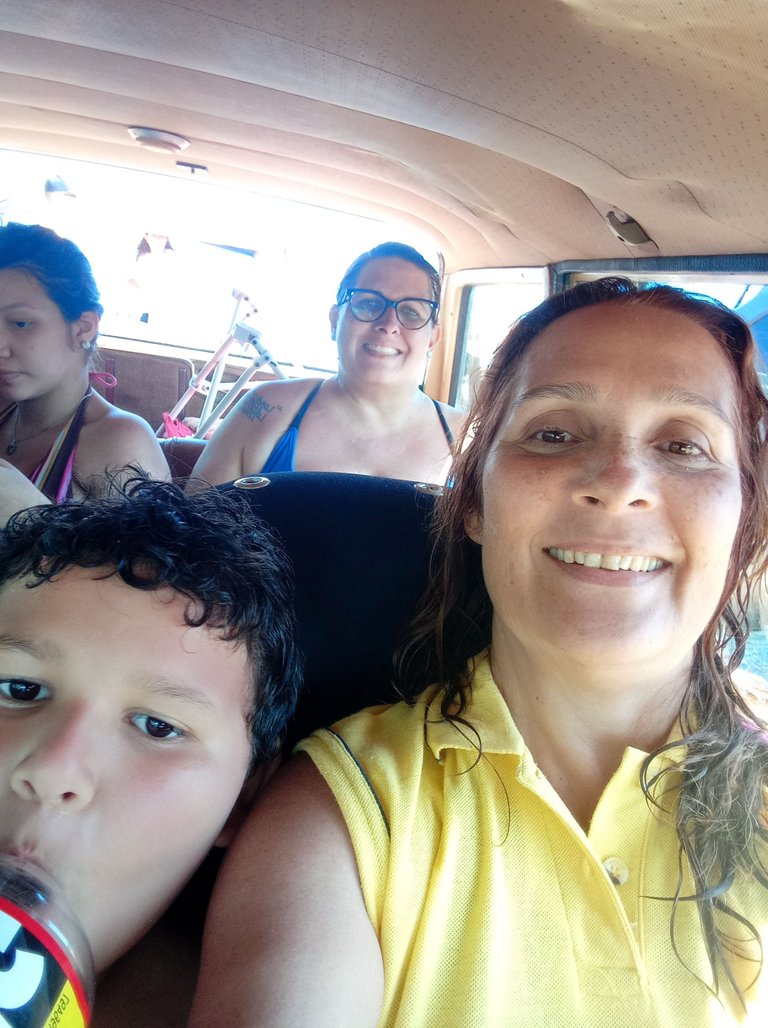 ---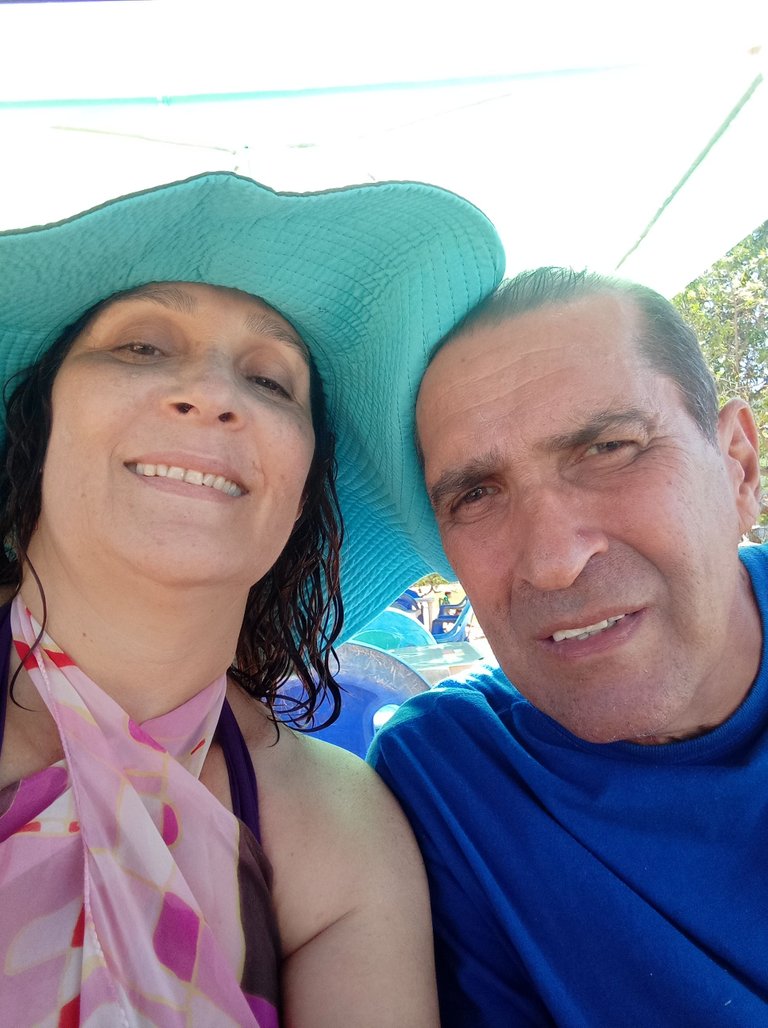 ---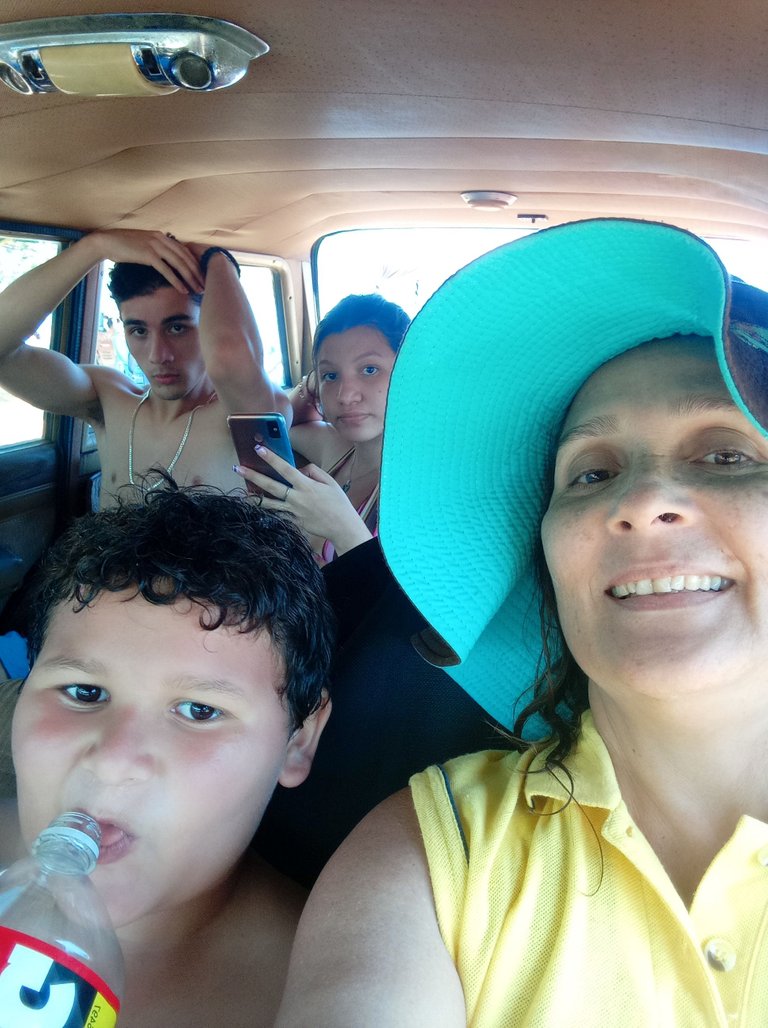 My friend, life is full of moments that make us feel happy and this is one of them. So I must thank God for giving me the opportunity to enjoy it to the fullest with my loved ones; and I hope it will be the beginning of many more family reunions full of emotion and lots of love.


There were many emotions lived for the first time, I could not let it pass and share with you my great experience lived on this Sunday. Sharing with my grandson Cesar and Ana on the beach as he wanted all together as a family. Gabriel and his girlfriend and a baby on the way. And my husband Julito who works hard every day without rest. A well deserved outing. And the acid test with the ship. It was a really fantastic and unforgettable outing.


Thank you very much for joining me this weekend and I wish you all the best in life.


♥️Love, share and enjoy!♥️
---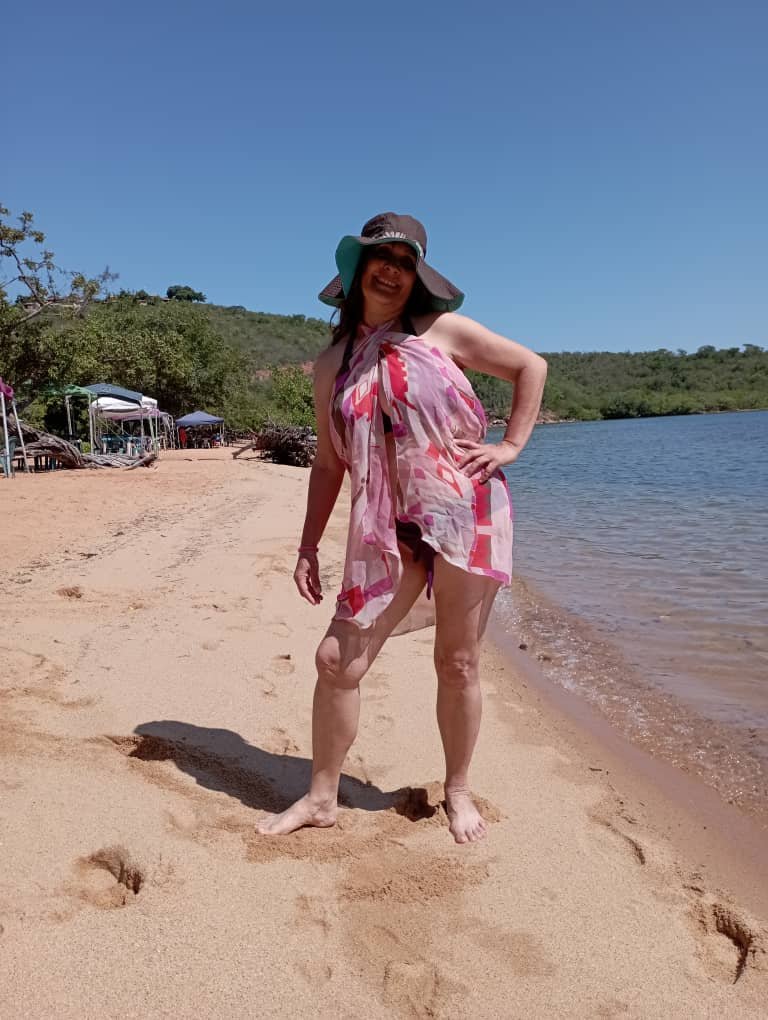 Fotografías editadas en Canva por @elamaria// Photographs edited in Canva by @elamaria
Separadores de Texto hechos en Canva por @elamaria // Text Dividers made in Canva by @elamaria
Gif hechos en editor Gif por @elamaria // Gif made in Gif editor by @elamaria //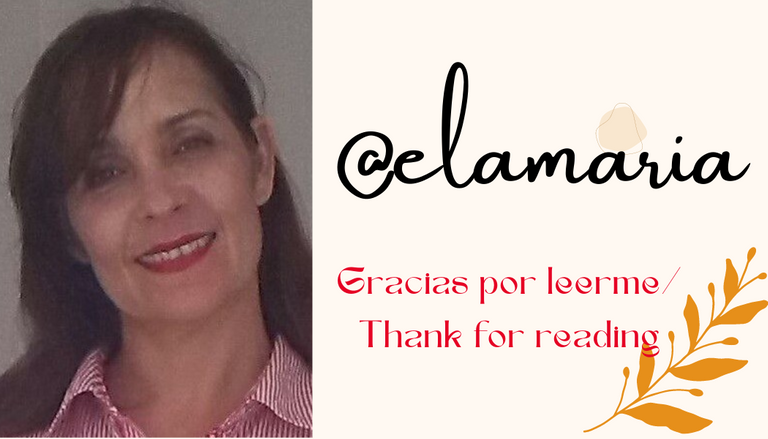 ---
---