Monomad | "Intat Linto Baro" Tradition in Black and White
Hello #hive lovers..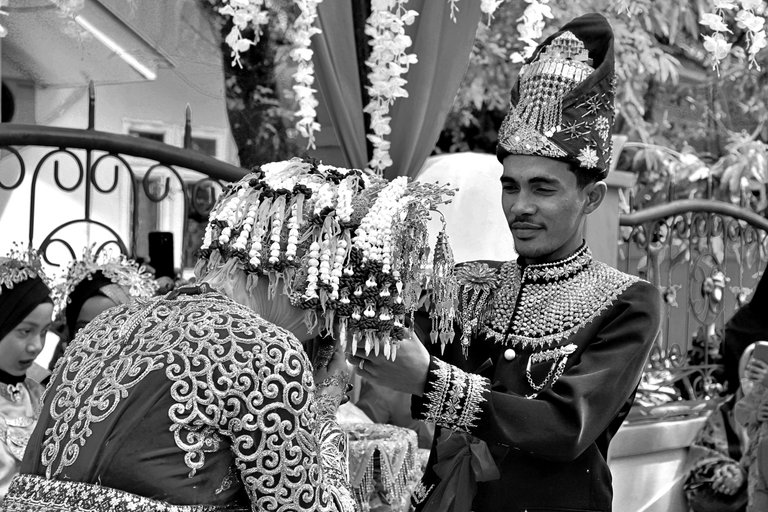 Marriage is a very sacred thing in the Acehnese cultural tradition and its implementation has its own celebrations that are highly respected by the people here. Starting with the stage of selecting a mate, the engagement, and ending with the wedding ceremony, the stages of the wedding ceremony in Aceh are described as follows. Now this time I want to introduce one of the customs after marriage, namely Intat Linto, or taking a newly married husband to his wife's place. So that you are not confused, I can explain that a newly married husband in Aceh is called Linto Baro, while his newlywed wife is called Dara Baro.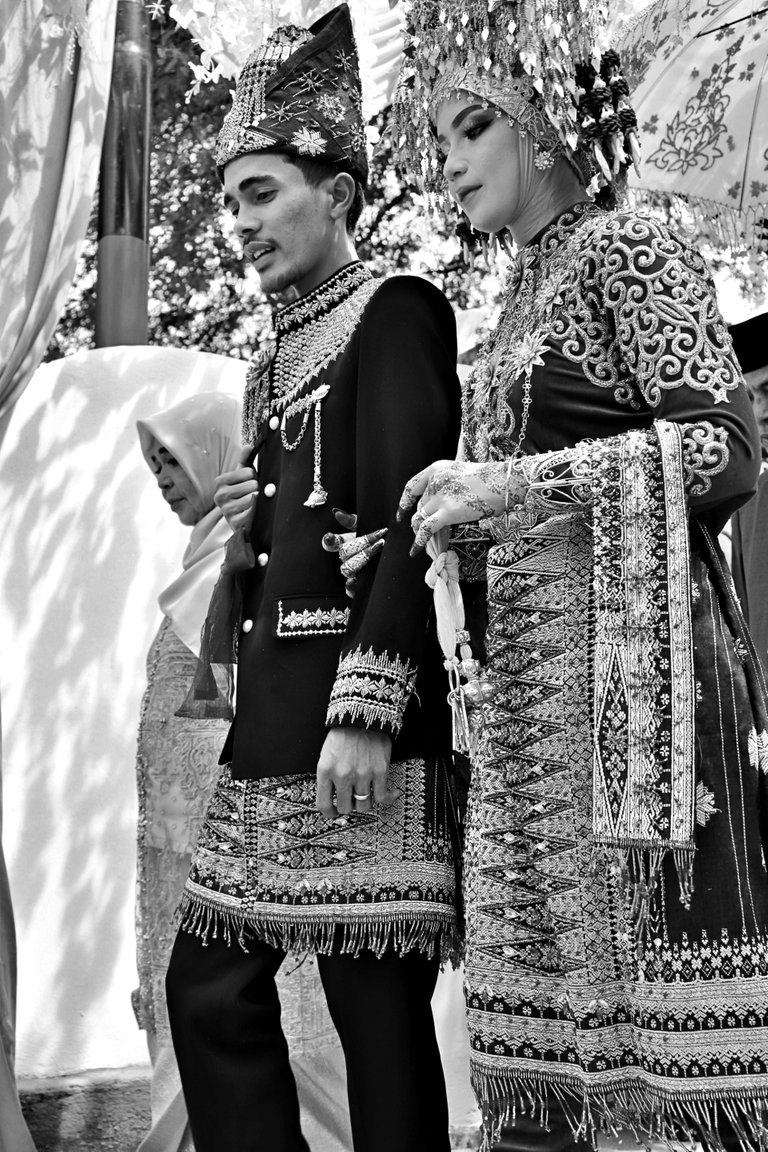 Definition of Intat Linto Baro
Well, this ceremony of escorting a newly married husband is usually done after the wedding. The newly married husband (Linto Baro) will be delivered by his family to the house of his newlywed wife (Dara Baro). In addition to delivering the husband, his family will accompany him with their own goods and equipment, as well as the wife's equipment. Indeed, bringing this equipment is interpreted as a sign that he is ready and responsible for life after his marriage.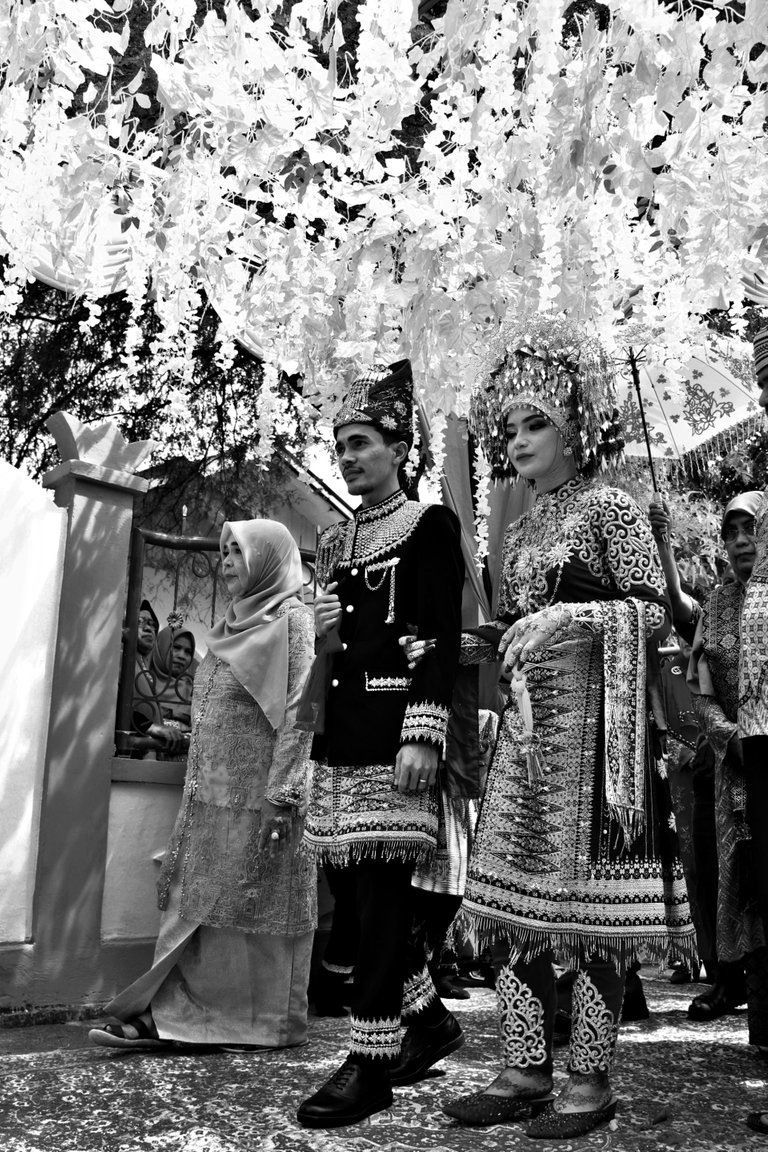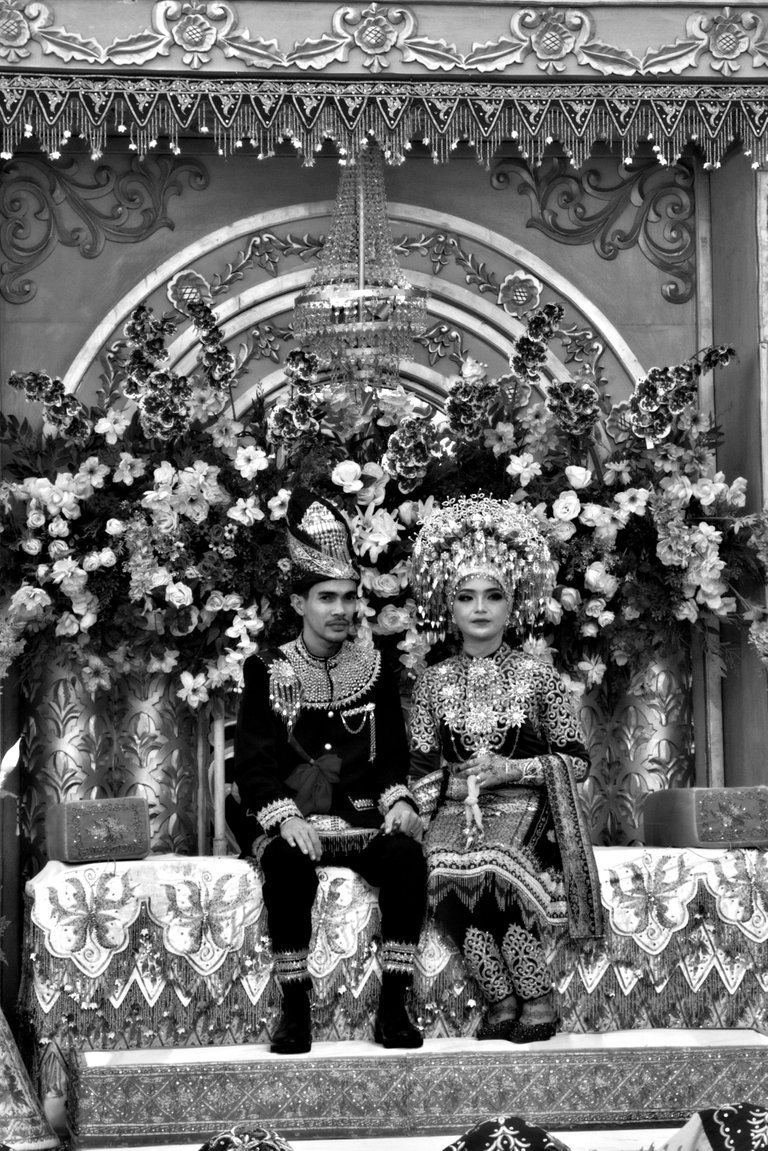 It is planned that Linto Baro will be treated as a "King for a Day" both by his family and by the family of his late wife. He will be dressed in full Acehnese traditional clothing, starting from the top of his head, such as the typical Acehnese hat named Kupiah Meuketop. There will be the typical Acehnese patterned suits, as well as weapons on the front waist, also known as Rencong.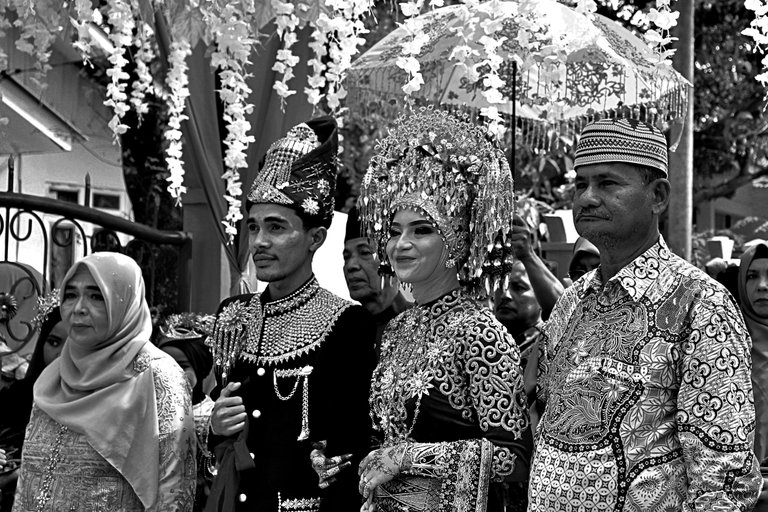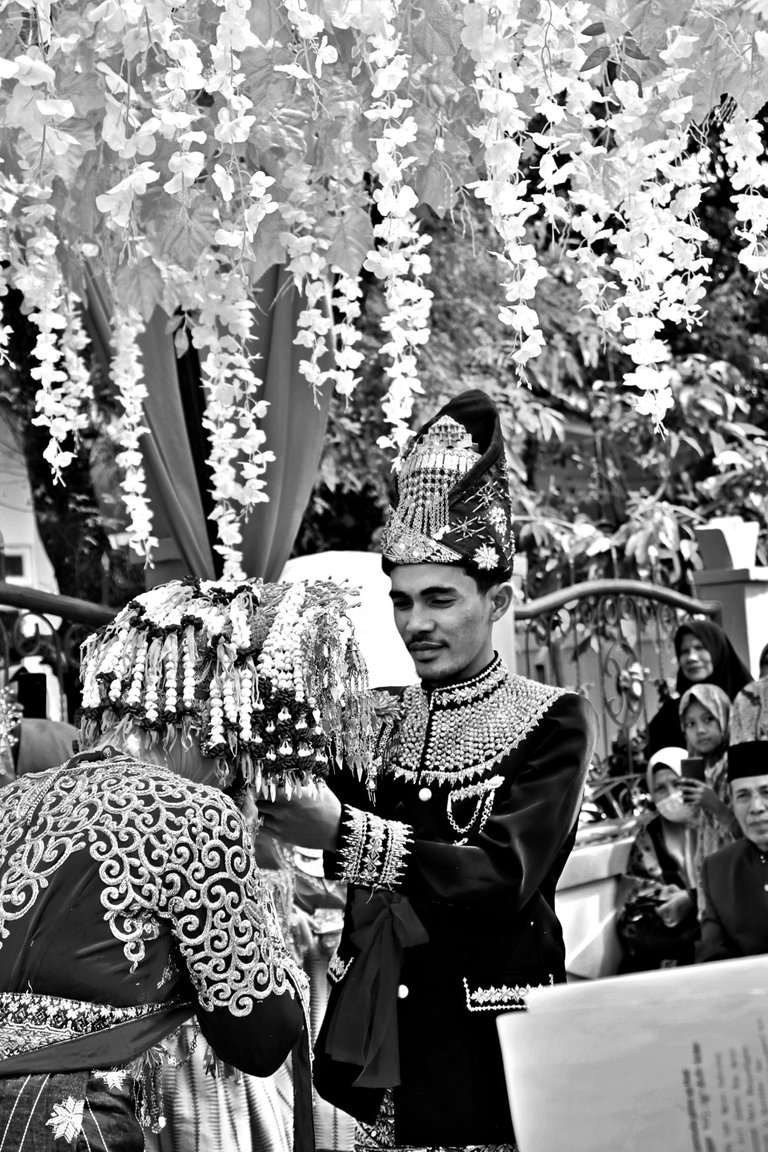 The arrival of Linto Baro and his family will be welcomed by his wife. She has been faithfully waiting for the presentation of traditional dances and chanting prayers in front of the house or in front of the gate. Usually, this dance is performed by children. Why? As a result, after the wedding, Linto Baro and Dara Baro will have different roles as a father and a mother. When a family is united, children are a symbol of their parents, and parents are responsible for preparing them for the world.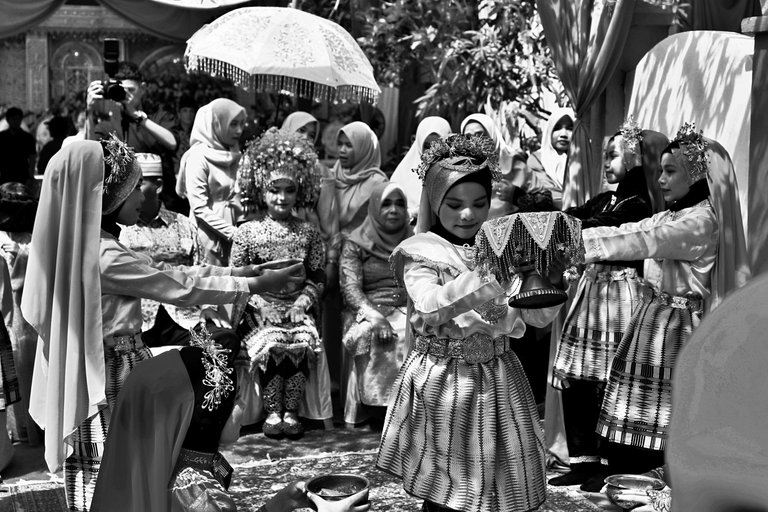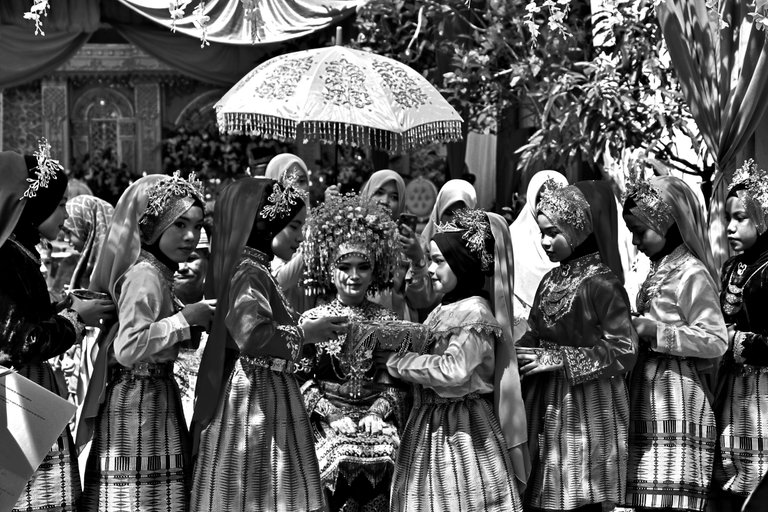 Linto Baro and Dara Baro will walk hand in hand down the aisle after the dance is over. After that, they will be juxtaposed side by side. They will be accompanied by their parents as they receive congratulations from the guests.
Intat Linto Baro (Escorting Newly Husband) is a process in which extended family members participate in order to get to know each other's extended families, both from the husband's family and from the wife's family. Another goal is to show how the extended family is also responsible for affirming and supporting the marital bond that occurs between Linto Baro and Dara Baro. This bridal procession also aims to reciprocate the kindness that has been given.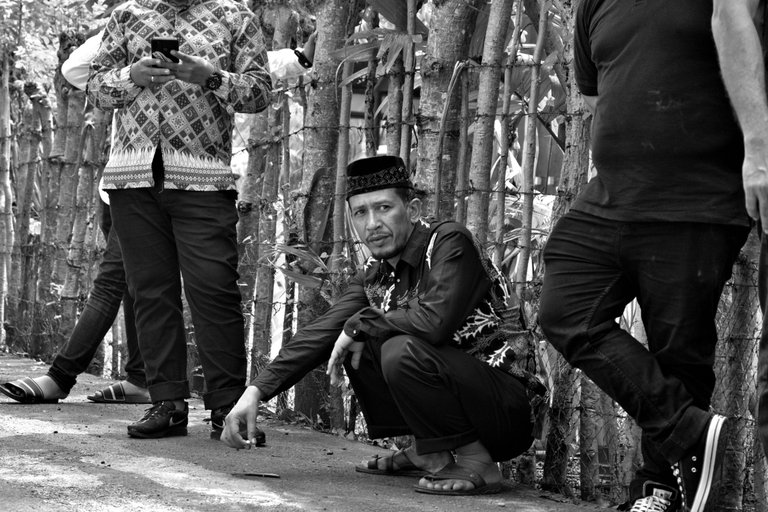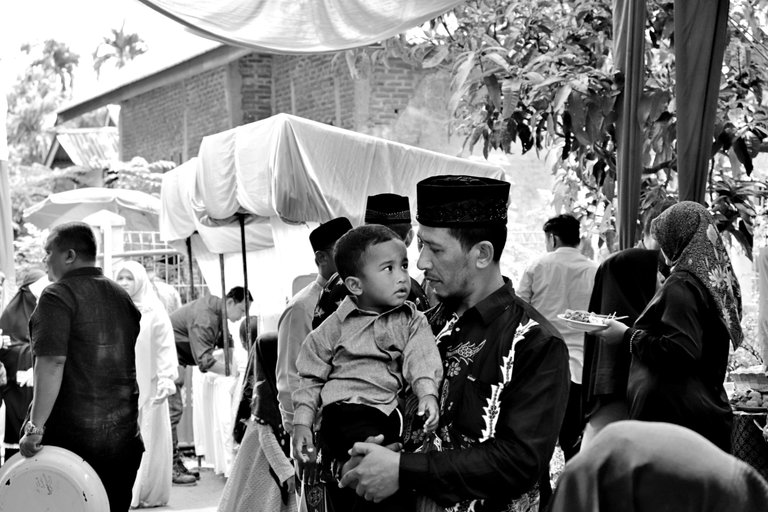 Why I shot in black and white?
I find this question very informative. According to my understanding, this traditional process will result in a variety of colors. Golden yellow, red, black, green, and other colors. Here I deliberately display black and white in order to see the extent of the expression of Linto Baro and Dara Baro. Will there always be happiness even though it is displayed in black and white? Isn't the dark and white color associated with sadness?
Based on some of the photos you see in this post, you can see that happiness will last and that nothing will look fake. Linto Baro and Dara Baro remain the first to display that happiness, followed by their respective families. Although there are tired faces there due to the traditional process, they look very happy.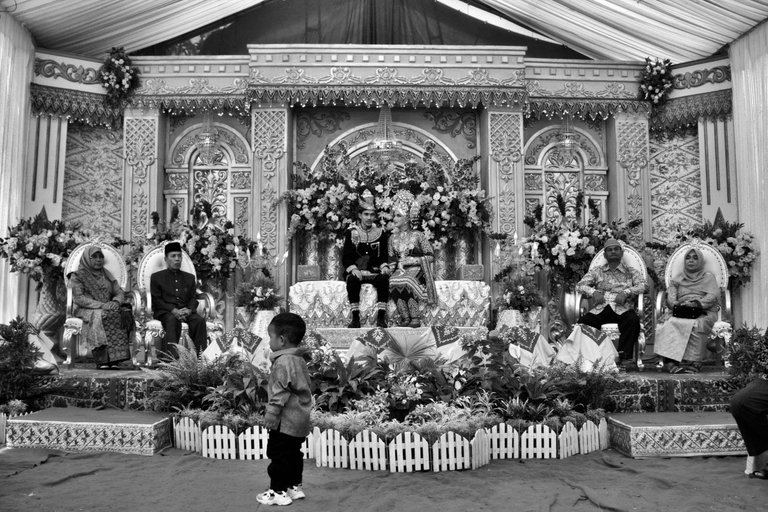 Thanks for visiting my blog and supporting my post. If you have any corrections to make to my post, please let me know your opinion, and feel free to comment below. All my #photography was taken by me using Canon 800D. Thank you, Black And White Community. God bless us.

This is my entry for the #monomad challenge hosted and curated by @monochromes
My Regards
---
---