[EN/PT] HILL GIANT, Earth Splinter mini tank. Does it break a branch?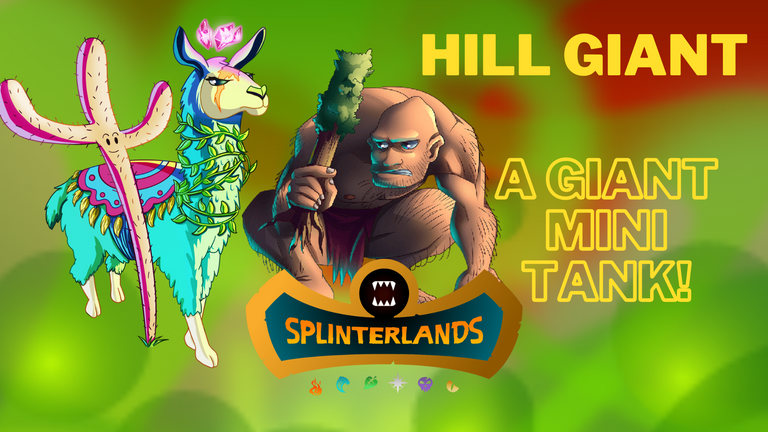 Hello Splinterlands Community! But a week has passed and a new Weekly Challenge is awarded to us, because it is from there that we have the chance to know a specific card, which sometimes we don't give much value to.
It was through Weekly Challenges of some colleagues that I ended up falling in love with some cards and I ended up acquiring these cards. Just for the detailed analysis. The posts of these events are not by chance and much less bullshit, there are many high quality posts that are worth every minute of our attention and reading time.

This week we have the challenge of analyzing Hill Giant, a common Earth Splinter card belonging to the Chaos Legion set. This starting level card has (1) melee attack, (1) speed, and (6) health, all at a cost of (3) mana.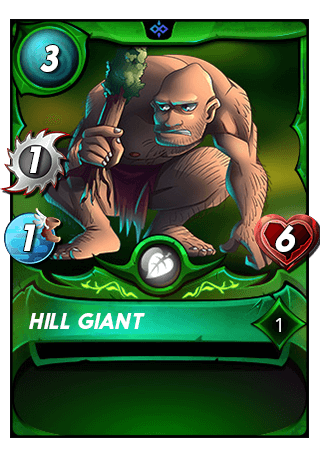 For a common rarity card it has reasonable stats, which match its mana cost. At level 6, this little monster gains the ability Stun, which makes the hit monster have a chance to lose its attack in the next round.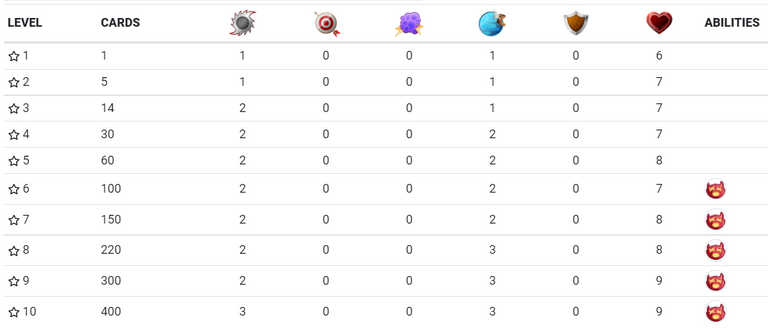 To better understand the essence of a card we usually read its Lore, which tells us a lot about the characteristics of a card and understand why its abilities.
In the case of our dear HILL GIANT, they are just curious beings that instead of attacking first want to learn the culture of other beings, but if they feel threatened, they attack using boulders from the ground and throwing them. So, be careful not to get hit squarely by one of these objects and end up being stunned!


I usually say that there are no useless cards in Splinterlands, because depending on the rules of combat, one card can be better used than another. Our Giant can be used as a tank in low mana battles or in the Little League combat rule, but it shouldn't be used as it has nothing when it's small. 🤣
Below are some situations where HILL GIANT can be better used in battles, preferably with low mana, and become even stronger.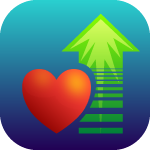 EQUALIZER
In this combat rule the health of all monsters is normalized by the health of the monster with the highest health. Making the HILL GIANT an excellent tank to use in low mana battles.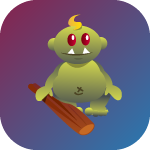 LITTLE LEAGUE
Another rule where we can use the HILL GIANT is in the Little League, as already mentioned, in this rule the cards are restricted to monsters with a cost equal to or less than (4) mana.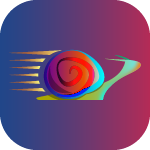 REVERSE SPEED
In this combat rule the monsters that have the lowest speed attack first, so our Giant is a good choice, since at the initial level its speed is (1). It is a rule that greatly favors our little monster.
In addition to the combat rules mentioned above, combining this card with the right Summoner is a great decision, MYLOR CROWLING, which gives the Thorns ability to all allied monsters.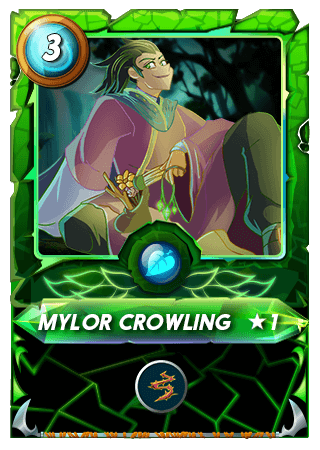 Our Giant can also be used as a discard tank, because as it has a reasonable health, our enemy will waste attacks with it so that our real tank can come.

Our battle begins with the choice of Summoners and due to the** Noxius Fumes** rule, which leaves all monsters poisoned, I chose to choose SCARRED LLAMA MAGE, as it gives (+2) and still cleans the negative effects of the monster from the first position. And our enemy chose TYRUS PALADIUM, Summoner of the Health Splinter that gives (+1) health, a bad choice as the other battle rule nullified armor.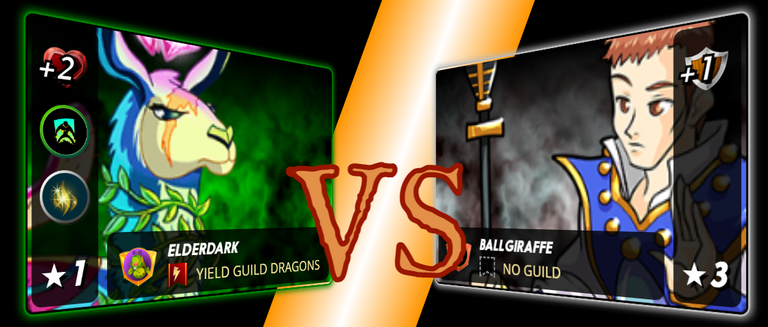 So, the next step is to line up our team using the cards available in our deck. And due to the combat rule that poisons all monsters, we chose to choose monsters with a lot of health.
| CARD | STRATEGY |
| --- | --- |
| | Initially, I chose FURIOUS CHICKEN as a discard card to protect our tank from the first attacks |
| | Then we cast our star from this post, HILL GIANT, as a tank due to the amount of health and (2) melee attack at level 3. |
| | Soon after, we chose GOBLIN PSYCHIC, which has (2) magic attack and the ability to heal the first position allied monster with Tank Heal. |
| | And last but not least we chose the indestructible KRON THE UNDYING, to stay in the last and possibly be the user of the Last Stand, in case all other allied monsters die. |

Starting our battle, all cards receive the buffs of their respective summoners. As our chosen cards are slower than our enemy, and we still receive a (-1) speed debuff, our discard chicken was attacked and died in the first round.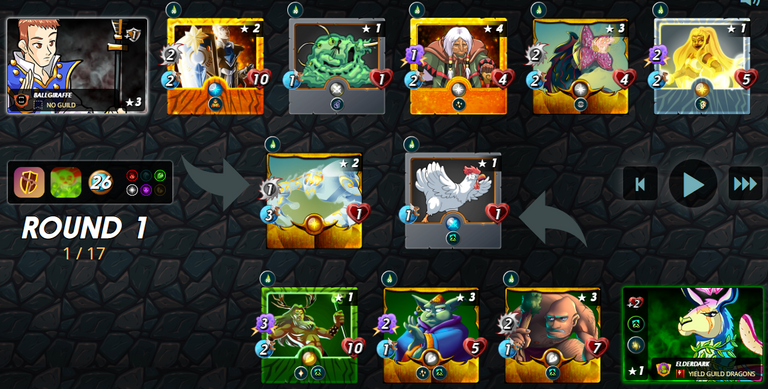 At the beginning of the second round, the cards without immunity take (-2) health damage due to the Noxius Fumes combat rule causing all enemy cards with low health to be killed. Our Giant becomes the tank and makes attack destroying a monster of our enemy.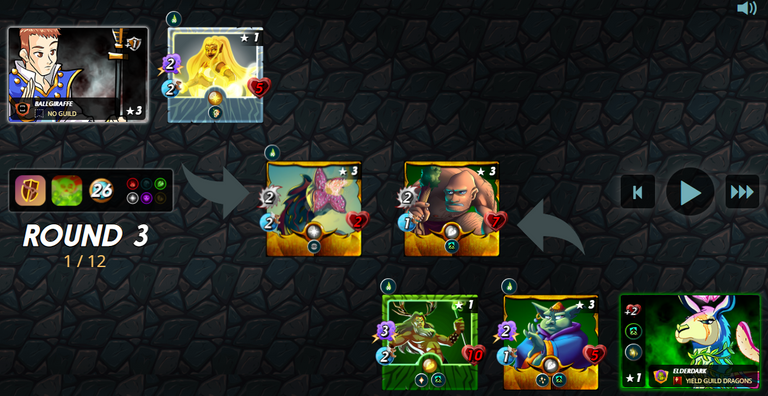 In the final round, our monsters resisted enemy attacks and poisoning, while our enemy had several dead units leaving only two monsters alive, apparently things didn't work out for our enemy. If you want to see the full battle, which is more exciting, click on the image of the first round!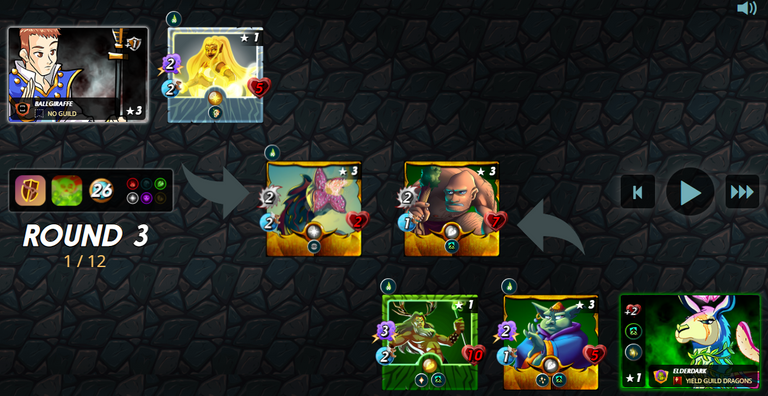 In conclusion, HILL GIANT is a common card with reasonable stats, for its mana cost. It is a card that can be used in battles with low mana or Little League can be a good option to have in our deck, for its low market value. And what do you think about this Giant?

[PT] HILL GIANT, O mini tanque do Splinter de Terra. Dar para quebrar um galho?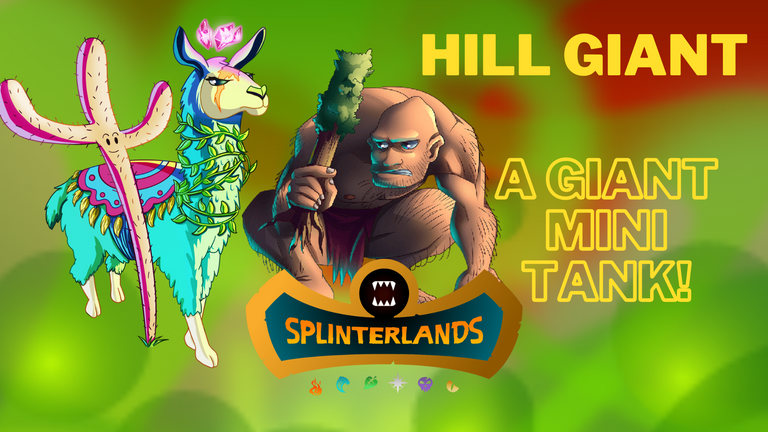 Olá Comunidade Splinterlands! Mas uma semana passou e um novo Desafio Semanal é nos agraciado, pois é a partir dele que temos a chance de conhecer uma carta especificamente, que as vezes não damos muito valor.
Foi através de Desafios Semanal de alguns colegas que acabei me apaixonando, por algumas cartas e acabei adquirindo estas cartas. Só pela análise detalhadas. As postagem desses eventos não são por acaso e muito menos besteiras, existem muitos posts de alta qualidade que valem cada minuto da nossa atenção e tempo de leitura.

Esta semana temos como desafio analisar Hill Giant, uma carta comum do Splinter de Terra pertencente a coleção Chaos Legion. Esta carta no nível inicial possui (1) de ataque melee, (1) de velocidade e (6) de vida, tudo isso a um custo de (3) de mana.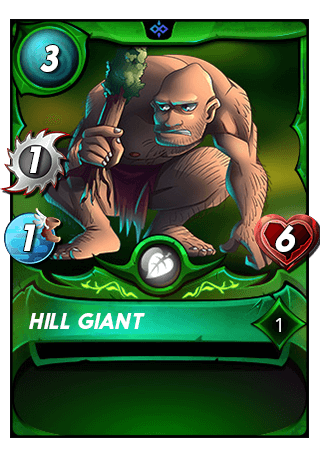 Para uma carta de raridade comum possui estatísticas razoáveis, que condizem com o seu custo de mana. No nível 6, este monstrinho ganha a habilidade Stun, que faz com que o monstro atingido tenha a chance de perde seu ataque na rodada seguinte.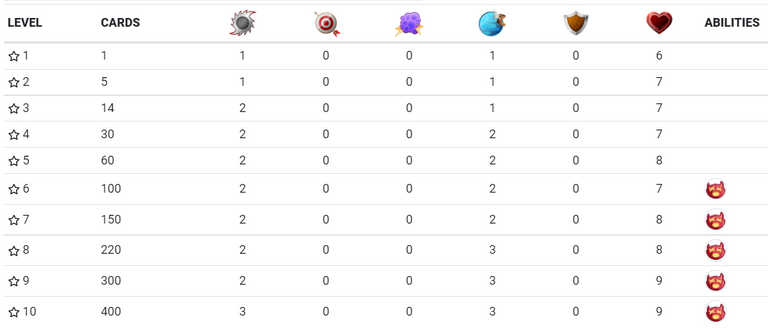 Para entender melhor a essência de uma carta costumamos ler seu Lore, que muito nos diz a respeito das características de uma carta e entender o porquê de suas habilidades.
No caso do nosso querido HILL GIANT ele são seres apenas curiosos que ao invés de atacar primeiro querem aprender a cultura de outros seres, porém se sentem amaçados atacam usando pedregulhos do chão e arremessando. Então, cuidado para não ser acertado em cheio por um desses objetos e acabar sendo atordoado!


Eu costume falar que não existem cartas inúteis em Splinterlands, pois a depender das regras de combates uma carta poder ser melhor aproveitada que outra. Nosso Gigante pode ser usado como tanque em batalhas com pouca mana ou na regra de combate Little League, mas não devia ser usado pois de pequeno ele não tem nada. 🤣
Abaixo é mostrado algumas situações em que HILL GIANT pode ser melhor utilizado em batalhas, de preferência com pouca mana, e se tornar ainda mais forte.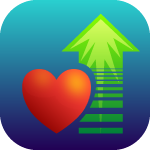 EQUALIZER
Nesta regra de combate a saúde de todos os monstros são normalizados pela saúde do monstro com a maior saúde. Tornando o HILL GIANT um excelente tanque para ser usado em batalhas com pouca mana.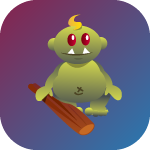 LITTLE LEAGUE
Outra regra onde podemos utilizar o HILL GIANT é na Little League, como já mencionado, nesta regra as cartas se restringem a monstros com custo igual ou menor que (4) de mana.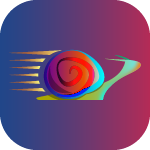 REVERSE SPEED
Nesta regra de combate os monstros que possuem a velocidade mais baixa atacam primeiro, então nosso Gigante é uma boa escolha, visto que no nível inicial sua velocidade é (1). É uma regra que favorece bastante nosso monstrinho.
Além das regras de combates citadas acima, combinar esta carta com Summoner certo é uma ótima decisão, MYLOR CROWLING, que dar a habilidade Thorns a todos os monstros aliados.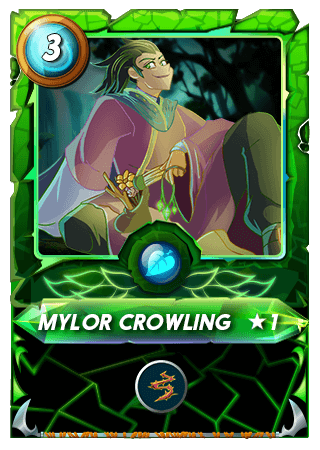 Nosso Gigante também pode ser usado como tanque de descarte, pois como tem uma vida razoável nosso inimigo irá desperdiçar ataques com ele para pode vim nosso verdadeiro tanque.

Nossa batalha se inicia com a escolha dos Summoners e devido a regra Noxius Fumes, que deixa todos os monstros envenenados, optei por escolher SCARRED LLAMA MAGE, pois dar (+2) e ainda limpar os efeitos negativos do monstro da primeira posição. E nosso inimigo escolheu TYRUS PALADIUM, Summoner do Splinter de Vida que dar (+1) de vida, uma péssima escolha, pois a outra regra de batalha anulava armadura.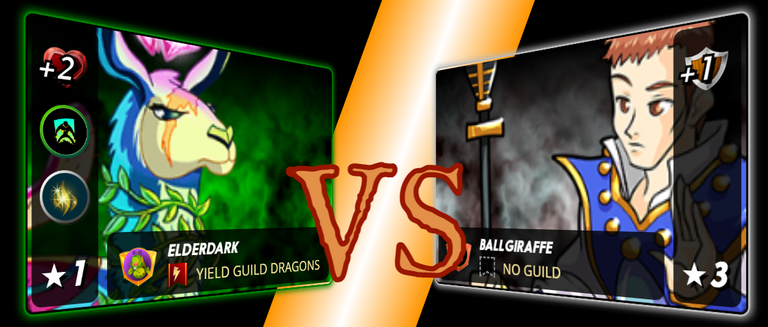 Então, o próximo passo é a escalação do nosso time mediante as cartas disponíveis em nosso baralho. E devido a regra de combate que envenena todos os monstros optamos em escolher monstros com bastante vida.
| CARD | STRATEGY |
| --- | --- |
| | Inicialmente, escolhi a FURIOUS CHICKEN como carta de descarte para proteger nosso tanque dos primeiros ataques. |
| | Depois escalamos a nossa estrela deste post, HILL GIANT, como tanque devido a quantidade vida e (2) ataque melee no nível 3. |
| | Logo após, escolhemos GOBLIN PSYCHIC, que possui (2) de ataque magico e a habilidade de curar o monstro aliado da primeira posição com Tank Heal. |
| | E Por fim, não menos importante escolhemos o indestrutível KRON THE UNDYING, para ficar na última e possivelmente ser o usuário do Last Stand, caso todos os outros monstros aliados morram. |

Iniciado nossa batalha, todas as cartas recebem os buffs de seus respectivos summoners. Como nossas cartas escolhidas são mais lentas que nosso inimigo, e ainda recebemos um debuff de (-1) de velocidade, nossa Galinha de descarte foi atacada e morreu na primeira rodada.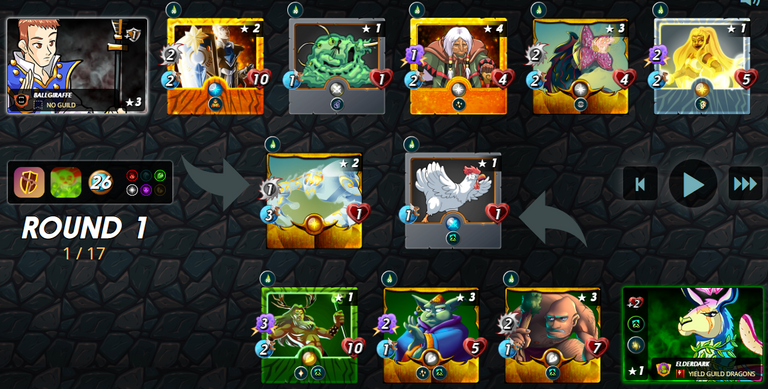 No inicio da segunda rodada as cartas sem imunidade tomam dano de (-2) de vida devido a regra de combate Noxius Fumes fazendo com que todas as cartas do inimigo com pouca vida sejam mortas. Nosso Gigante torna-se o tanque e faz ataque destruindo um monstro do nosso inimigo.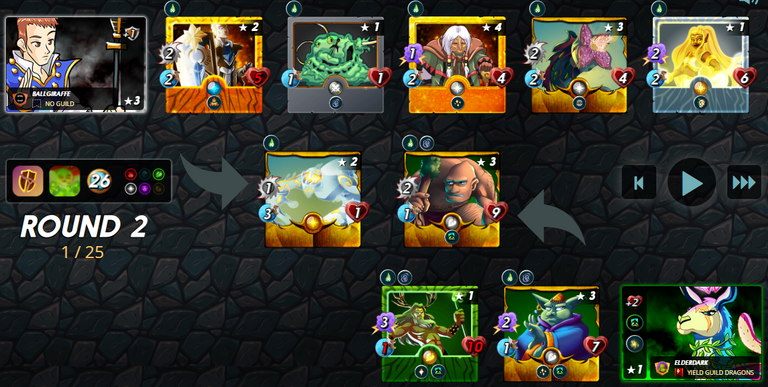 Na rodada final, nossos monstros resistiram aos ataques inimigos e ao envenenamento, já nosso inimigo teve várias unidades mortas restando apenas dois monstros vivos, pelo jeito as coisas não deram certo para nosso inimigo. Se quer ver a batalha completa, que é mais emocionante, clique na imagem da primeira rodada!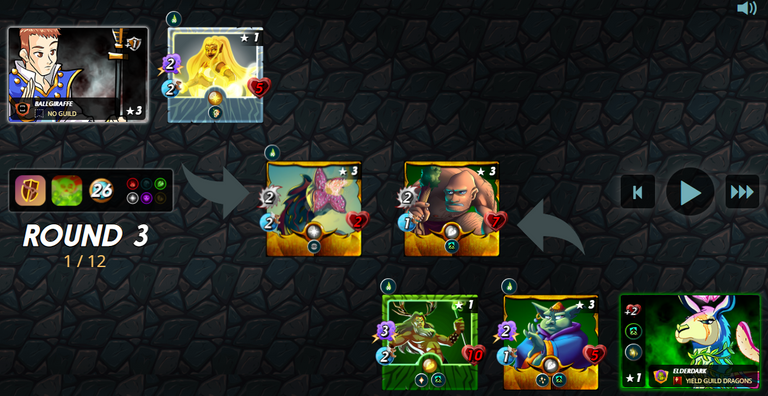 Concluindo, HILL GIANT é uma carta comum com estatísticas razoáveis, para o seu custo de mana. É uma carta que pode ser usada em batalhas com baixa mana ou na Little League pode ser uma boa opção para se ter em nosso baralho, pelo seu baixo valor de mercado. E você o que acho sobre esse Gigante?

---
---