[EN/PT] My Goals in Splinterlands: Updating Deck
Hello Splinterlands Family! 😍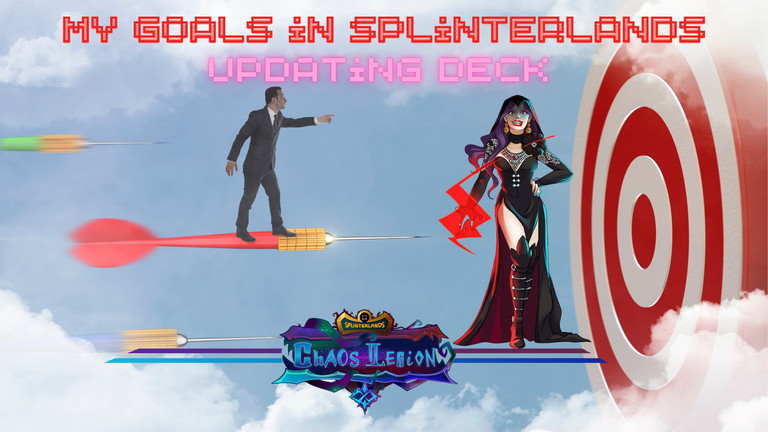 ---

---
The start of a new season in @Splinterlands is seen as a fresh start and it is during these periods, some game updates are implemented.
And this time it was no different, as the adjustment of rewards per card level was implemented, which can be seen in detail in the proposal at sps.dao.
In a battle, where I used only two cards with a level below the required level for the Gold league, I was nerfed by (-18%). And this nerf is reflected in the amount of SPS and Focus points for reward chests.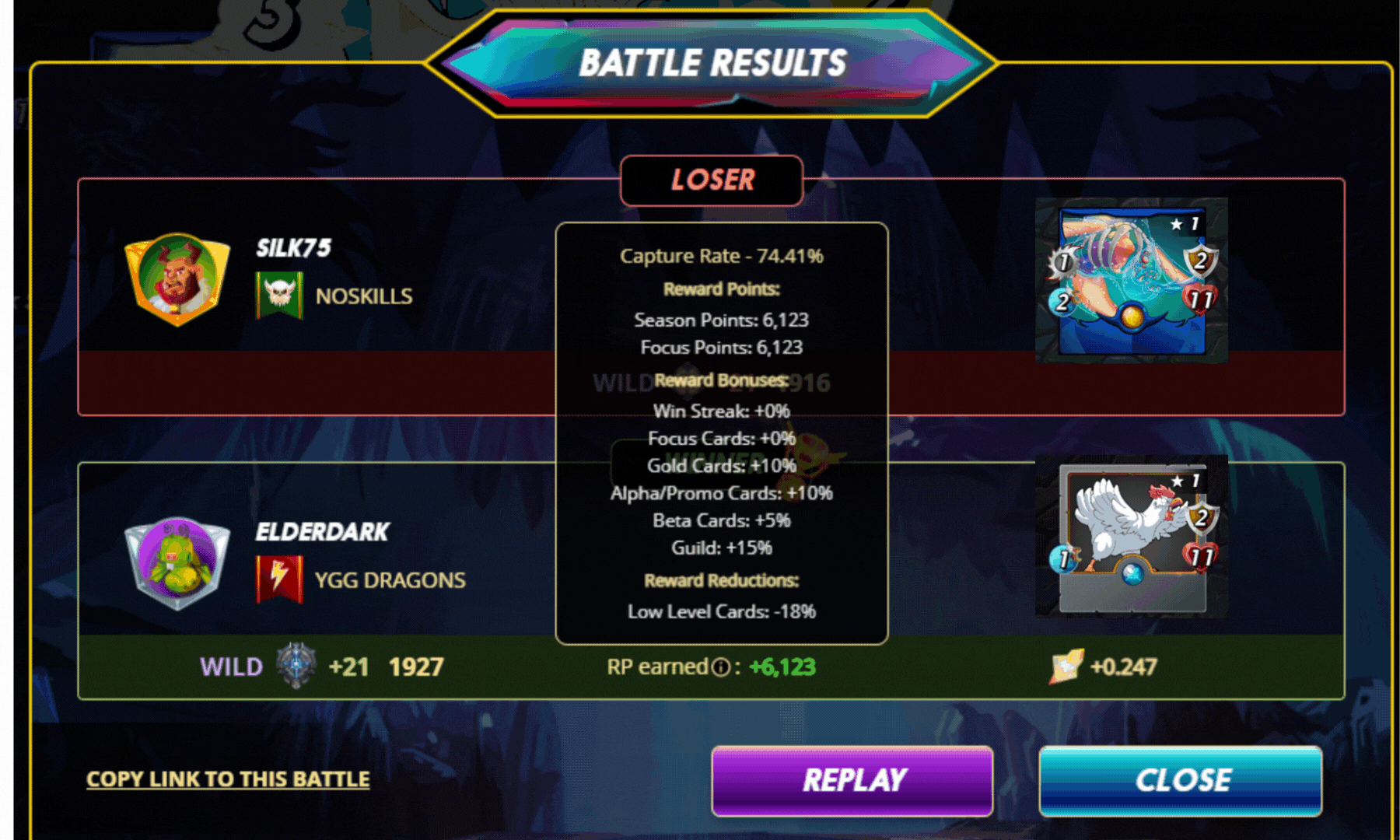 This change is harmful to our main account because I have several cards at level 1 that I used normally in the Gold League and even so I often managed to beat stronger enemies with higher-level cards.
Being, Splinterlands a game of strategy the normal course would naturally be the strategy always beat brute force. But unfortunately, to try to keep the game economy healthy measures like these may be necessary.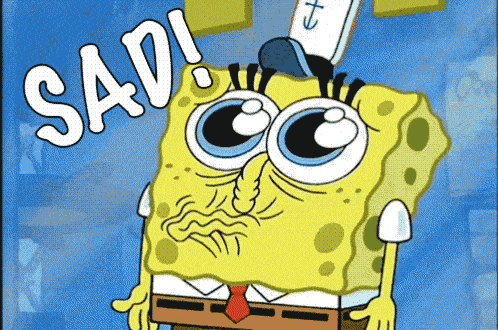 Source: gifcen
---

---
For this reason, we are forced to update the level of our deck to try to be compatible with the requirement of the corresponding League, which in our case is the Gold League.
And so, the starting point was the Reward Edition cards, where many of them had the necessary cards to level up, but some were necessary to buy a small amount in the market to reach the necessary amount.
The table below shows the required level of each card, for each league if the level of any card is below the recommended level, it takes a nerf proportional to the level at which the card is.

Fonte: sps.dao
Below I present the list of cards that recently leveled up, this time I couldn't level up to the required level Dhampir Infiltrator and Vampiric Blossom.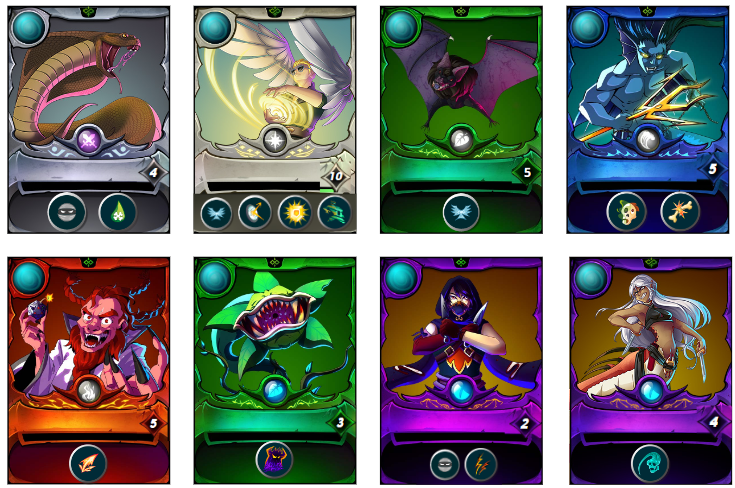 The only Reward card I bought to level up was 14 units of Uraeus which cost $2, because at level 4 this card acquired the poison ability. This was one of the cards that I had been planning to level up for a long time.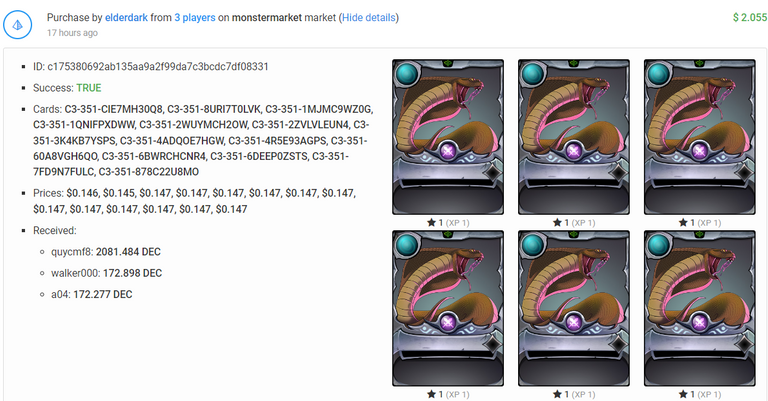 With the market down, it might be the perfect time to buy and upgrade cards. For players who believe in Splinterlands for the long haul.
That way, I ended up buying 3 Gold Foil cards, which I have frequently rented in my battles. The investment for these cards was around $60, the idea is to buy cards and level up little by little whenever possible, in order to make my deck compatible with the new update.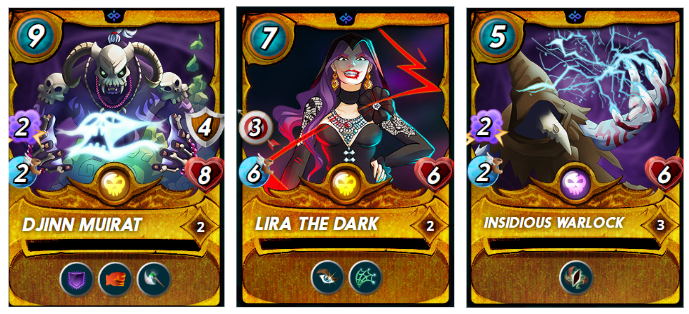 What he has been doing since last season is renting cards, as I was already thinking about these changes and since I started playing Splinterlands I never rented as many cards as I am currently doing. I'm withdrawing parts of the gains in HBD, from the Hive posts, and buying DEC to keep rents and sometimes buying some cards of interest to me.
And this was the best alternative to escape the nerfing and continue farming SPS and chests. I've been spending around 700 to 1000 DEC a day on card rentals using @peakmonsters bid tool.

---

---
My goal in Splinterlands is to gradually buy some cards and make my deck compatible with this new update, but I'm really thinking about focusing on increasing my voting power in Hive by converting everything I earn from posting into HP, because the value of Hive is very attractive to accumulate.
And what are you doing after these changes in rewards in Splinterlands? Tell me I'm curious to know! 😅

Olá Familia Splinterlands! 😍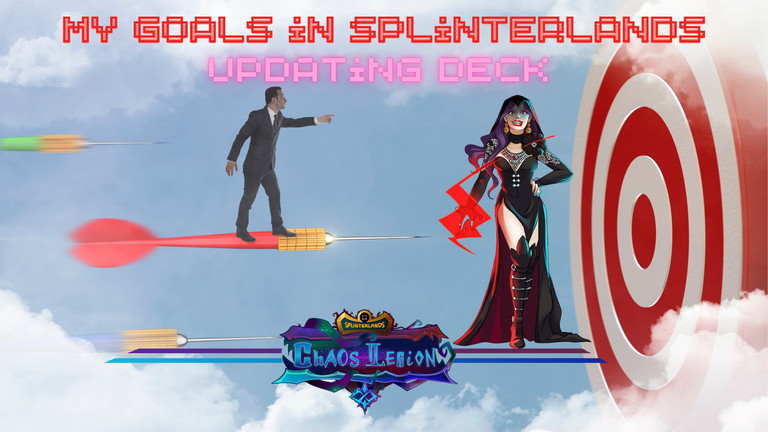 ---

---
O início de uma nova temporada em @Splinterlands é visto como um recomeço e são nesses períodos que algumas atualizações no jogo são implementadas.
E dessa vez não foi diferente, pois foi implementada o ajuste de recompensas por nível de cartas, que pode ser visto com detalhes na proposta em sps.dao.
Em uma batalha, onde utilizei apenas duas cartas com nível abaixo do exigido para liga Gold tomei nerf de (-18%). E esse nerf é refletido na quantidade de SPS e pontos Focus para os baús de recompensas.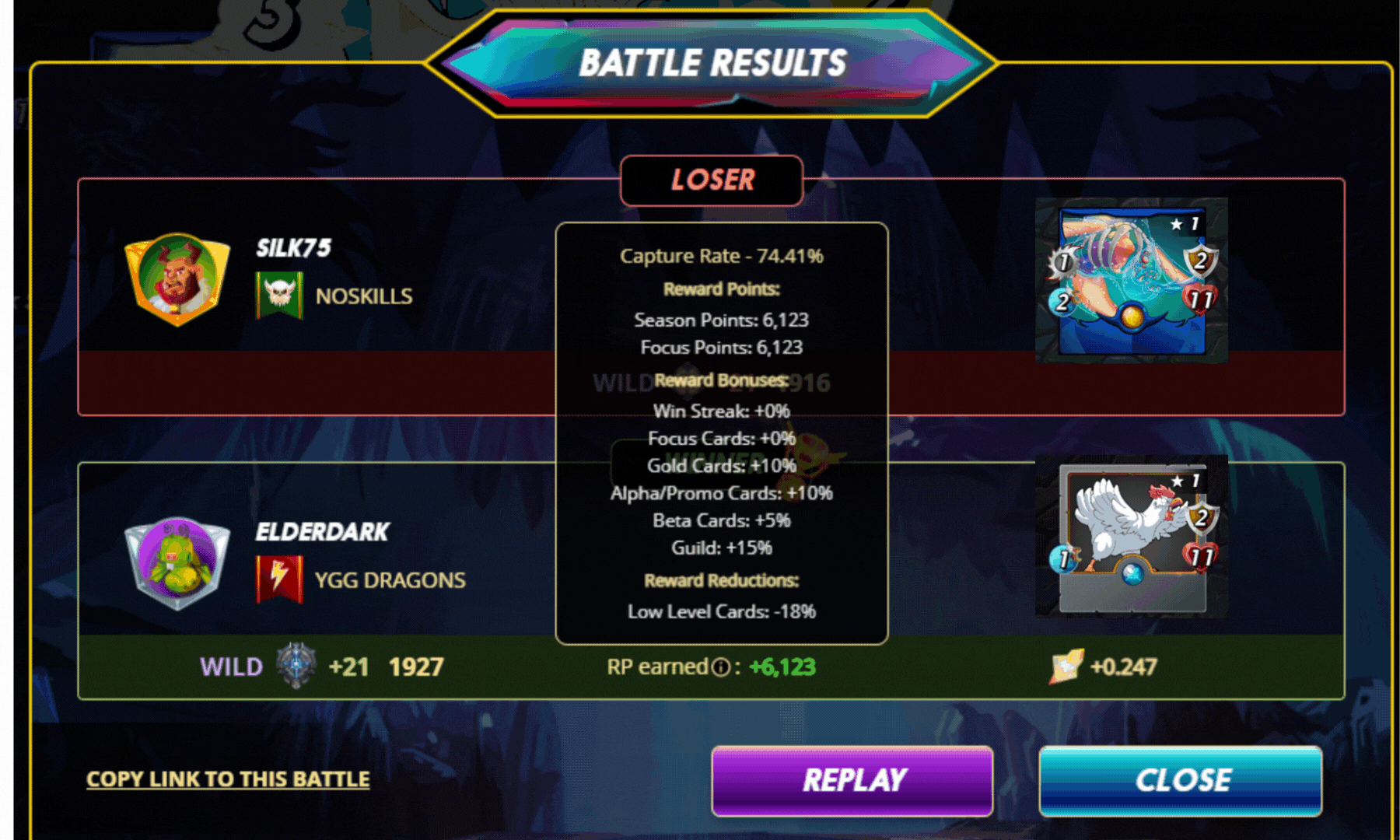 Essa mudança está sendo malefica para nossa conta principal, pois tenho várias cartas no nível 1 que utilizava normalmente na Liga de Ouro e mesmo assim conseguia muitas das vezes ganhar de inimigos mais fortes e cartas de nível mais alto.
Sendo, Splinterlands um jogo de estratégia o curso normal seria naturalmente a estratégia sempre ganhar da força bruta. Mas infelizmente, para tentar manter a economia do jogo saudável medidas como estas podem ser necessárias.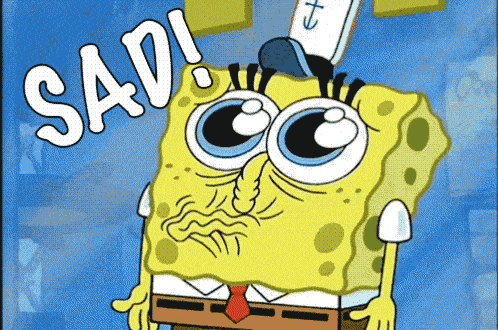 Fonte: gifcen
---

---
Por este motivo, somos forçados a atualizar o nível do nosso baralho para tentar ficar compatível com a exigência da Liga correspondente, que no nosso caso é a Liga Gold.
E por isso, o ponta pé inicial foi as cartas da Edição Reward, onde muitas delas tinhas as cartas necessárias para subir de nível, mas algumas foi nessárias comprar uma pequena quantidade no market para atingir a quantidade necessária.
Na tabela abaixo mostra o nível requerido de cada carta, para cada liga caso o nível de alguma carta esteja abaixo do recomendado, leva-se um nerfe proporcional ao nível em que a carta esta.

Fonte: sps.dao
Abaixo apresento a lista de cartas que recentemente subir de nível, desta não consegui subir para o nível recomendado Dhampir Infiltrator e Vampiric Blossom.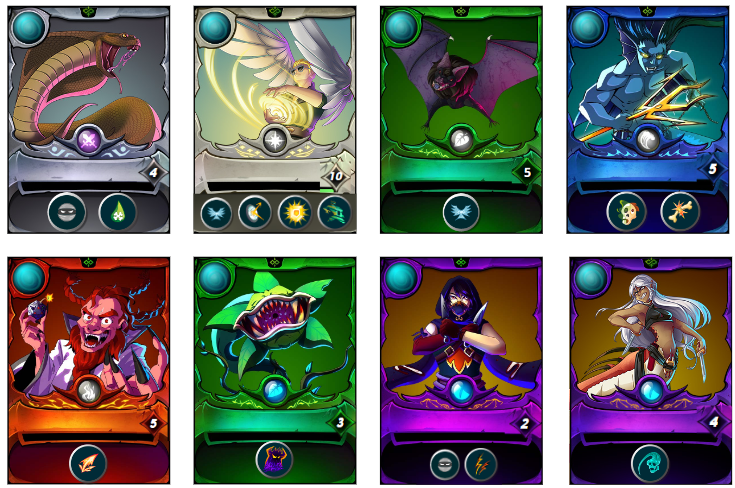 A única carta Reward que comprei para subir o nível foram 14 unidades de Uraeus que custaram $2, pois no nível 4 esta carta adquiri a habilidade poison. Está era uma das cartas que há muito tempo planejava subi de nível.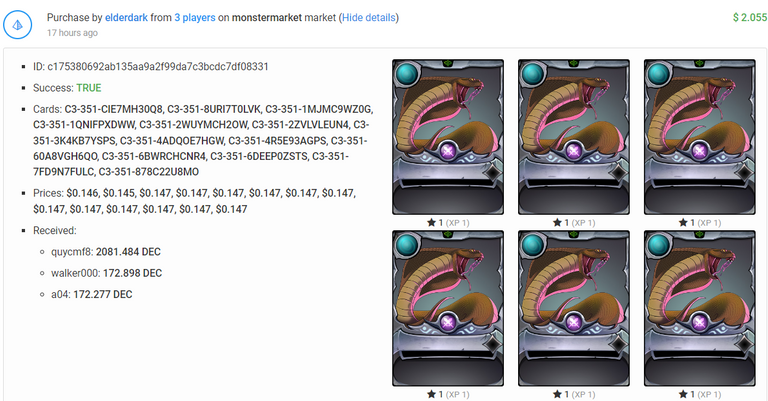 Com o mercado em queda talvez seja o momento perfeito para comprar e atualizar o nível das cartas. Para os jogadores que acreditam em Splinterlands para o longo prazo.
Dessa forma, acabei comprando 3 cartas Gold Foil, que tenho alugado com frequência em minhas batalhas. O investimento desta cartas foi de cerca de $60, a ideia é aos pouco sempre que possível ir comprando cartas e upando, a fim de tornar meu baralho compatível com a nova atualização.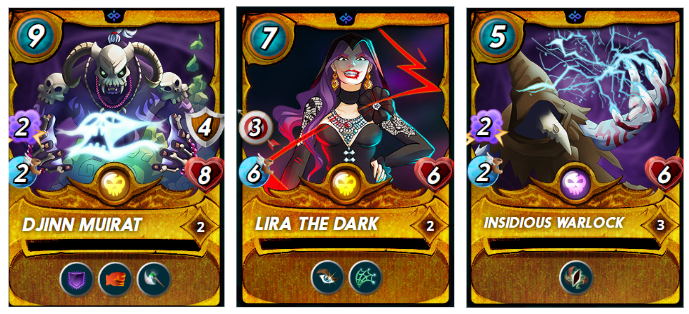 O que tem feito desde a última temporada é alugar cartas, pois já pensava nesta mudanças e desde que comecei a jogar Splinterlands nunca aluguei muitas cartas como atualmente estou fazendo. Estou retirando partes do ganhos em HBD, dos post da Hive, e comprando DEC para manter os alugueis e as vezes comprando algumas cartas do meu interesse.
E esta foi a melhor alternativa para fugir do nerfing e continuar farmando SPS e baús . Tenho gastado cerca de 700 a 1000 DEC por dia em aluguel de cartas utilizando a ferramenta bid do @peakmonsters.

---

---
Meu objetivo em Splinterlands é aos poucos ir comprando algumas cartas e ir compatibilizando meu baralho com essa nova atualização, porém estou muito pensativo em focar em aumentar meu poder de voto na Hive convertendo tudo que ganho com postagem em HP, pois o valor do Hive está muito atrativo para acumular.
E Você o que está fazendo depois dessa mudanças na recompensas em Splinterlands? Me contem estou curioso para saber! 😅
---

🎮 Referral Links 🎮
Splinterlands | The best #Play2earn game there is!
Rising Star | The journey of a star in the music world! START FREE!
dCrops | Opportunity simulator, the farm of Hive!
---
Imagens: @splinterlands

---
---