Esp/Eng Battle with the god of magic/Batalla con el dios de magia
---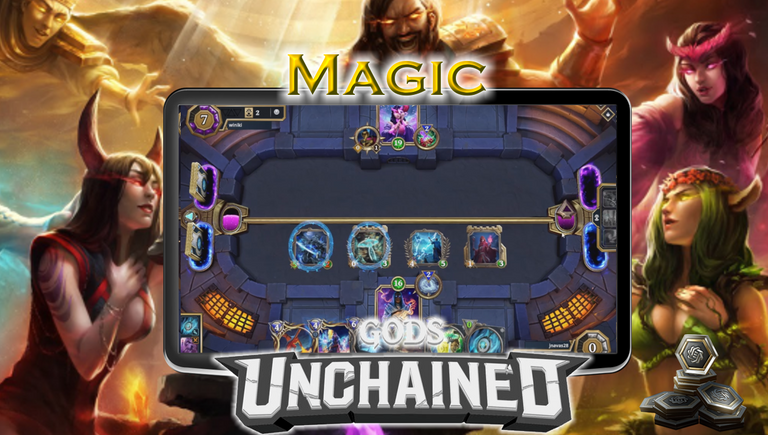 Saludos comunidad tenía algo de tiempo sin jugar mucho trabajo pero ya estamos de regreso, estuve probando el dios natura pero aún me falta acostumbrarme al mazo y organizar mejor mis cartas por el momento les traje esta batalla con el dios magia creo que por el momento es uno de mis mejores mazos, realmente me siento cómodo jugando y es lo importante dominar el mazo.
Greetings community, I had some time without playing a lot of work but we are back, I was testing the nature god but I still need to get used to the deck and organize my cards better for the moment I brought you this battle with the magic god I think that for the moment it is one of my best decks, I feel comfortable playing it and mastering the deck is what's important.

En este mazo quite todas las cartas de 1 de mana es una jugada arriesgada pero creo que vale la pena, para mí el dios de magia siempre necesita que la batalla se alargué para jugar sus mejores cartas es por eso que creo que no me son tan útiles las cartas de 1 de mana así que prefiero no usarlas y tratar de controlar el juego para llegar a desbloquear la mayor cantidad de diamantes de mana para poder jugar las mejores cartas.
In this deck, removing all the 1-mana cards is a risky move but I think it's worth it, for me, the god of magic always needs the battle to be extended to play his best cards, that's why I think they're not so good for me 1 mana cards are helpful so I prefer not to use them and try to control the game to unlock the most mana diamonds to be able to play the best cards.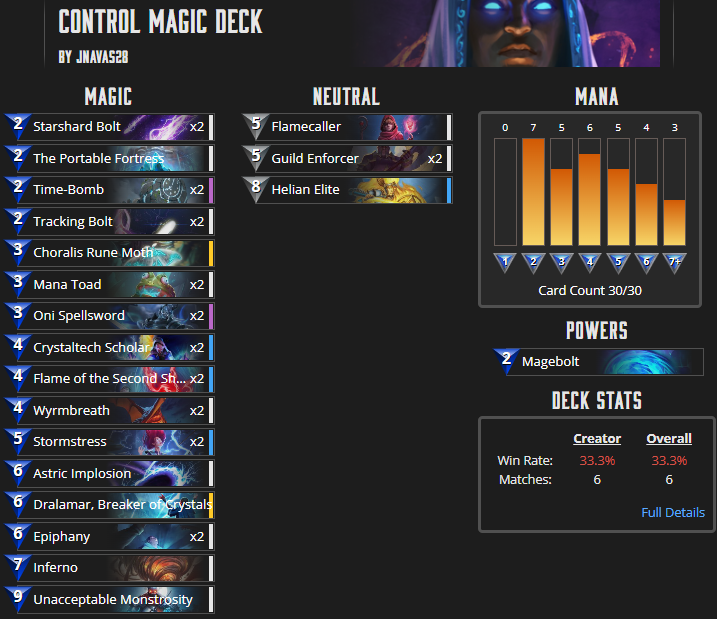 GU_1_4_CANCANCECCCyCCyCEkCEkCAnCCTCCTCAmCAmKApKApCFrCFrCEqCEqHAPICHICHCBmCBmCAMCFoHBSHBSCARCBjCFl
Para este mazo creo que son muy útiles estas cartas que me ayudan a desbloquear más rápido los diamantes de mana.
I think these cards are handy for this deck because they help me unlock mana diamonds faster.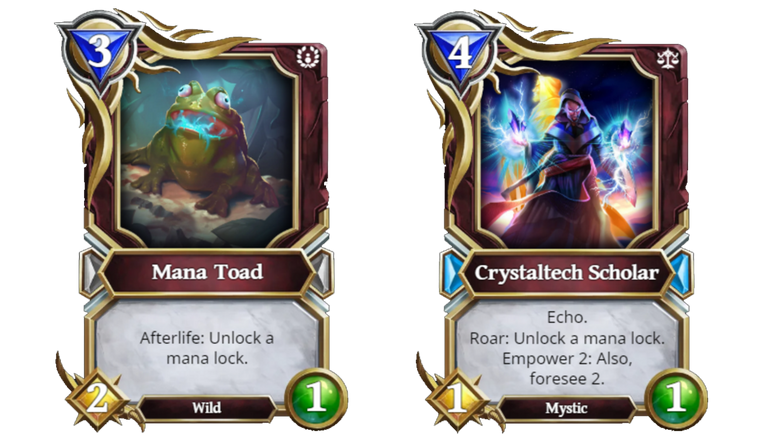 My social networks
Hive: @elfino28
https://twitter.com/ElFinoNFT
https://www.instagram.com/ElFinoNFT
https://www.youtube.com/user/KBI93X
telegram https://t.me/ElFinoNFT


---
▶️ 3Speak
---
---