catacombs - audiovisual collaborative artwork via blockchain

audiovisual collaboration on a blockchain
If one person makes music and the other visuals why not collaborate? separated 12000 miles these two persons can collaborate directly without any 3rd party.
###catacombs
created and produced by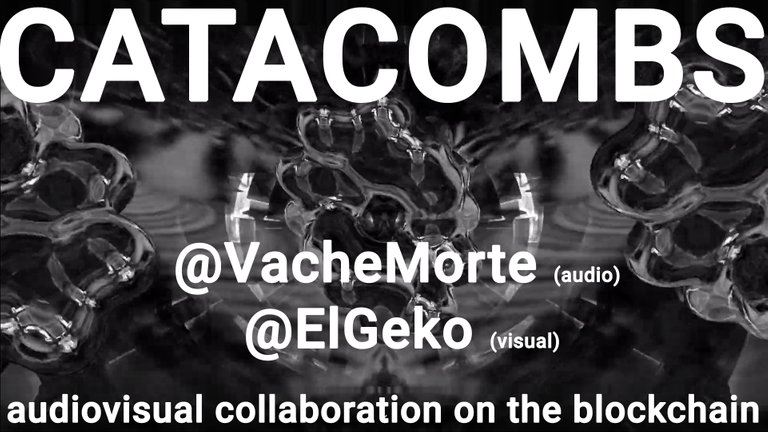 It not only shows the work of two artists, who met on the Steem blockchain, but also shows the enormous power of collaborative art via blockchain. Steem blockchain is perfectly set now for collaborative projects of any kind. The beneficiaries are set easily within a smart contract directly while posting the final artwork or any other related post to the collaborative work. This makes colaboration easy and no 3rd party is needed at any point. all revenue is fairly distributed automatically by the smart contract settings and directly sent into the artist wallet with no 3rd party or any fee or other interference ! So with this kind of easy to set beneficiaries,
artist can easily collaborate without any outside party and without any external interference or censorship.
NFTs are here
With the upcoming of non fungible token (NFT) within the Steem Ecosphere another big door opens up for digital content creators and artists but also for game developers and other game ideas utilizing NFTs.
We are free human beings and our art has to be untouchable, uninterferable, uncensorable.
due to troubles using d.tube uploader today with my @deluxe-edit account, here the mirror version of YT. D.tube version backup coming soon via @deluxe-edit account.

---
---