Deranged Photography Contest: The amazing pupae and butterflies I have never seen before (EN/ES)

Hello friends of Hive, today I want to join the Deranged Photography Contest, which this time is developed with an insect theme. I want to make my entry in the amateur category with the photographs and video of what appear to be impressive pupae or chrysalises of these butterflies or moths that have just hatched.
Hola amigos de Hive, hoy quiero unirme al concurso de Deranged Photography Contest, que en esta oportunidad se desarrolla con una temática de insectos. Quiero hacer mi participación en la categoría de aficionado con las fotografías y video de lo que parecen ser unas impresionantes pupas o crisálidas de estas mariposas o polillas que recién han hecho eclosión.
This happened a few weeks ago I was relaxing in the garden of a relative's house, when observing among the plants on a "Noní" bush, I noticed some particularly large and striking insects to be ants or bees that are the ones that normally prowl in these plants.
Esto ocurrió algunas semanas atrás me encontraba relajándome en el jardín de la casa de unos familiares, cuando observando entre las plantas sobre una mata de "Noní", noté unos insectos particularmente grandes y llamativos para ser hormigas o abejas que son las que normalmente merodean en estas plantas.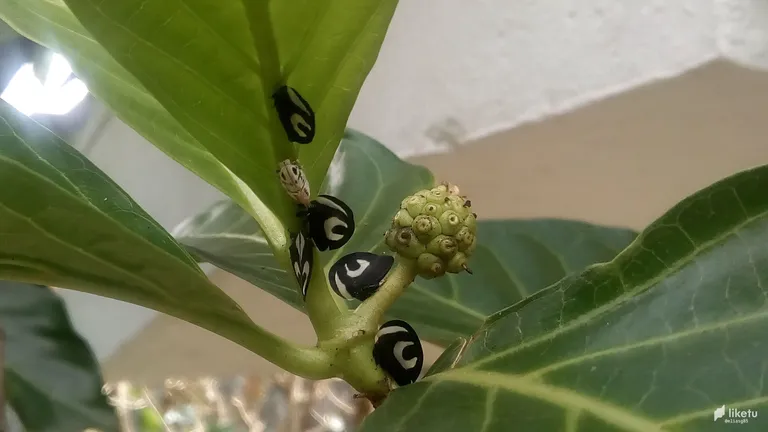 These strange insects were of a black and white color that to be honest I have never seen in my life, so I hurried to look for my phone to take record of this very unusual and interesting finding, at this moment I realize that there are other insects very close, I could not believe what I was seeing these had such an incredible shape that they did not seem to be real, I racked my brains at that moment thinking where those incredible insects had come from, they had what seemed to be a barbed Mohican in their back and with a pattern of dark-colored figures on their bodies, they gave the impression of being small robots from the movie Transformers.
Estos extraños insectos eran de un color negro y blanco que para ser sincero nunca en mi vida he visto, así que me apuré a buscar mi teléfono para tomar registro de este tan inusual e interesante hallazgo, en este momento me doy cuenta que hay otros insectos muy cerca, no daba crédito a lo que estaba viendo estos tenían una forma tan increíble que no parecían ser reales, me devané los sesos en ese momento pensando de donde habían salido aquellos increíbles insectos, tenían lo que parecía ser un mohicano de púas en su lomo y con un patrón de figuras de color oscuro sobre su cuerpo, daban la impresión de ser pequeños robots sacados de la película Transformers.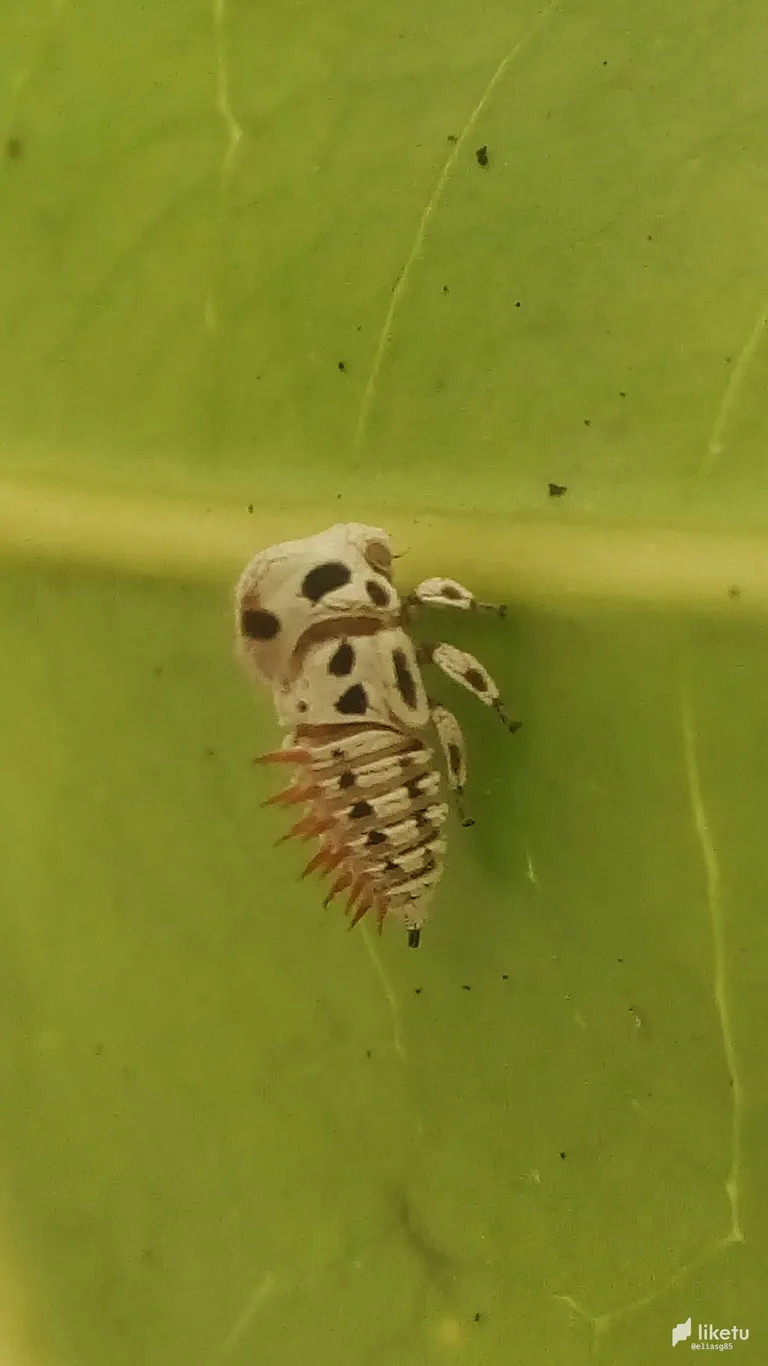 There I realized that these second insects that I had noticed were nothing more than the shells or chrysalises of these impressive butterflies?, that for the first time in my life I had the opportunity to observe, then I have given myself the unsuccessful task of looking for information but I have not found information on the net about them, of course since I do not know them I do not have enough information to carry out an effective search, but I really have not been able to find more information to share in this post, I would love it if someone connoisseur of the matter knows about them, you can illustrate us and leave a comment to learn about these fascinating insects that I have had the privilege of finding by chance and that generate so much curiosity in me and I am very pleased to be able to share them with you.
Allí me di cuenta que estos segundos insectos que había notado no eran más que los cascarones o crisálidas de estas impresionantes ¿mariposas?, que por primera vez en mi vida tuve la oportunidad de observar, luego me he dado a la infructuosa tarea de buscar información pero no he encontrado información en la red acerca de ellas, por supuesto que al no conocerlas no cuento con suficiente información como para realizar una búsqueda efectiva, pero realmente no he podido dar con mayores datos para compartir en este post, me encantaría que si algún conocedor de la materia conoce acerca de ellas, nos pueda ilustrar y dejar un comentario para aprender acerca de estos fascinantes insectos de los que he tenido el privilegio de encontrar de manera casual y que me generan tanta curiosidad y me complace mucho poder compartir con ustedes.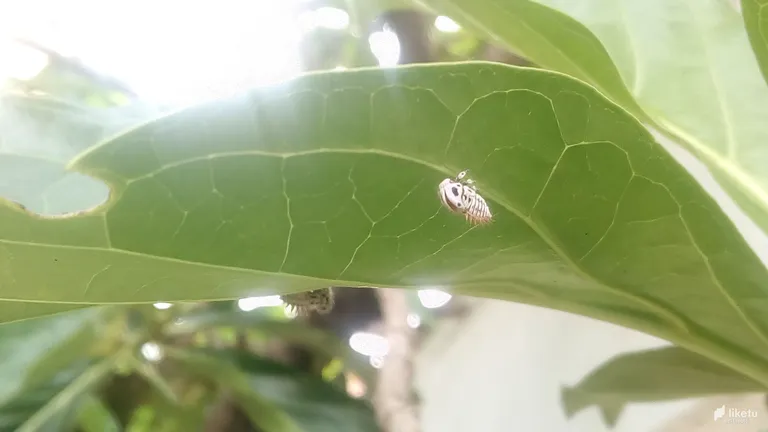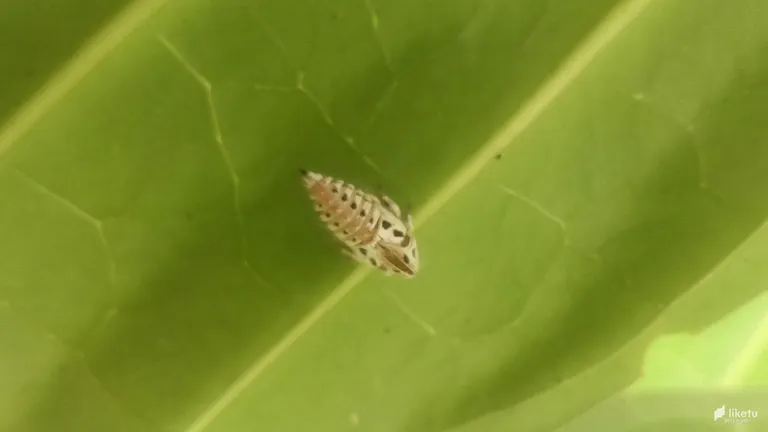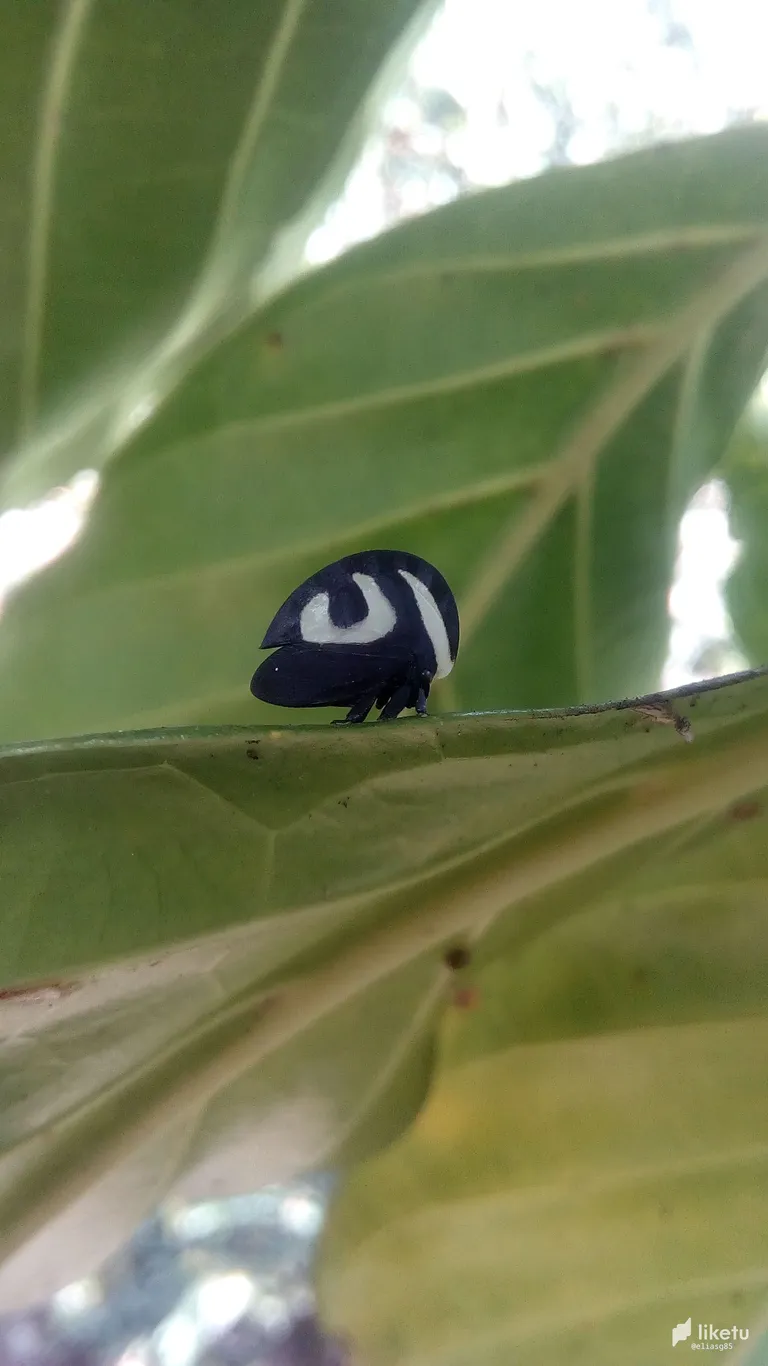 Thank you very much for your attention, I hope you have found these photographs fascinating.
Muchas gracias por su atención, espero hayan encontrado fascinantes estas fotografías.
---
For the best experience view this post on Liketu
---
---