[ENG/ESP] Makeup inspired by my beautiful homeland venezuela/ Maquillaje inspirado en mi hermosa patria venezuela.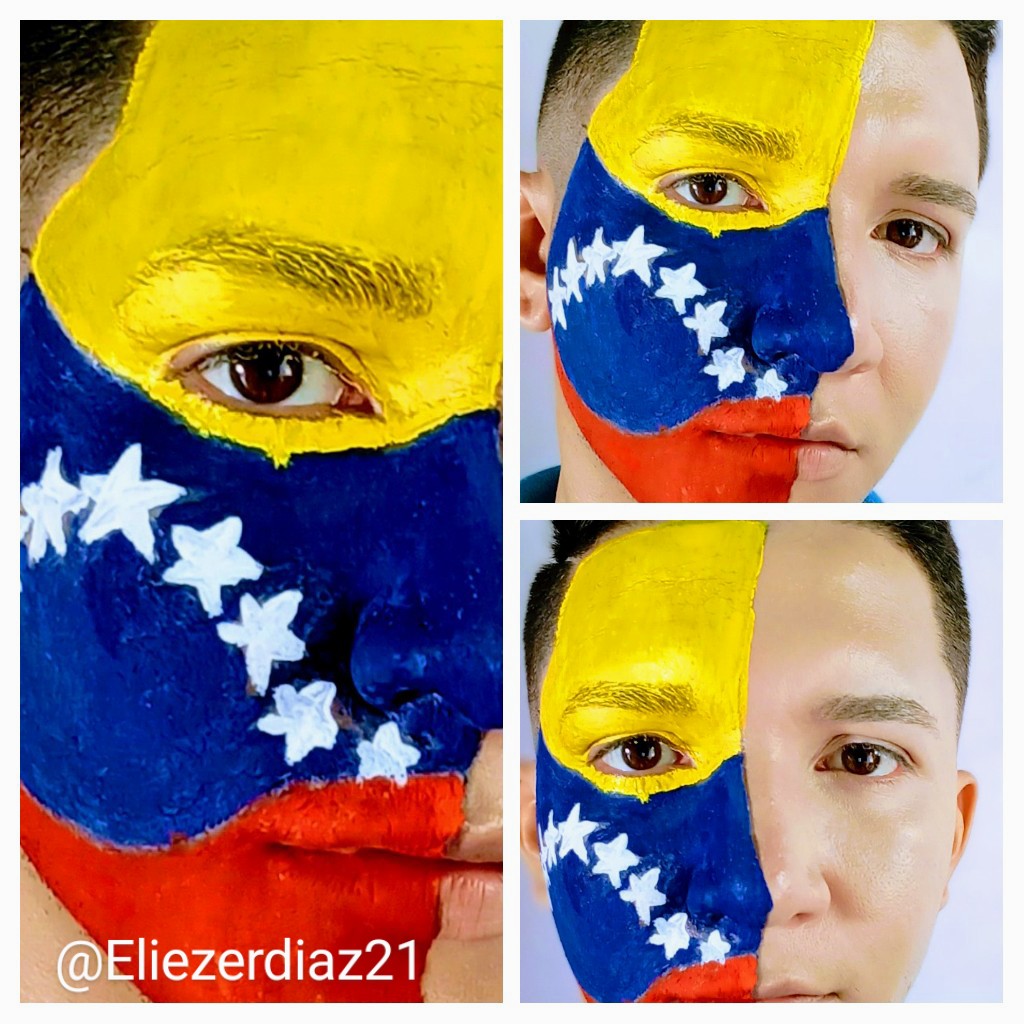 English
Hello friends, today I will be talking about this beautiful makeup inspired by my beloved country, Venezuela, nothing better than honoring my country and my flag with this makeup.
Spanish
Hola amigos, hoy les estare hablando de este bello maquillaje inspirado en mi patria querida venezuela, nada mejor que hacerle honor a mi pais y a mi bandera con este maquillaje.
English
The materials to use are:
. Brush.
. Watercolor.
. Cold paint.
. Water container.
. Base.
Now I will be showing you the process little by little.
Spanish
Los materiales a utilizar son:
. Pincel.
. Acuarela.
. Pintura al frio.
. Envase de agua.
. Base.
Ahora les estare mostrando el proceso poco a poco.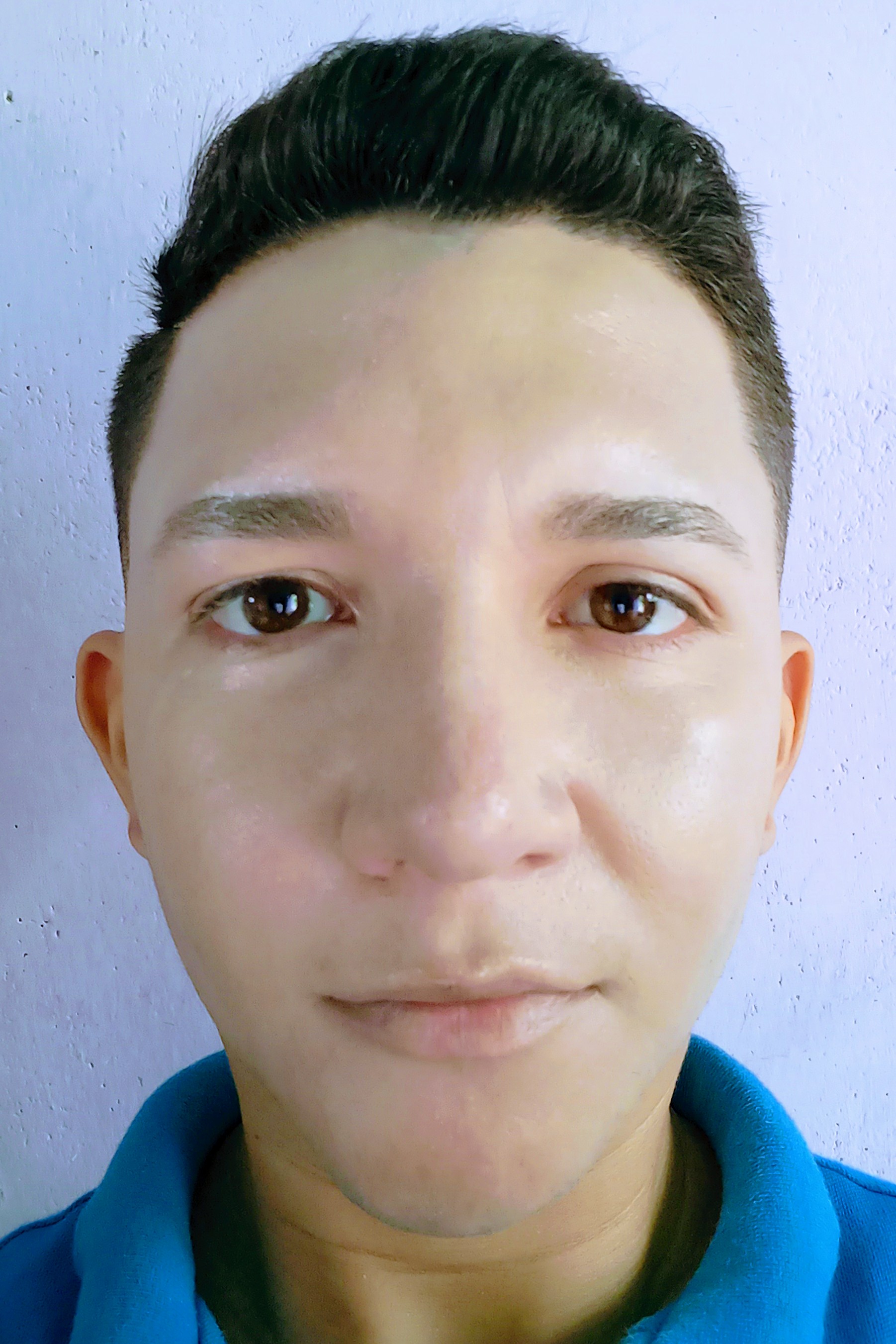 English
In this first part my face is already washed with warm water and I proceeded to add the base little by little so that the paintings adapt very well.
Spanish
En esta primera parte ya mi cara esta lavada con agua tibia y procedi a agregar la base poco a poco para que las pinturas se adapten muy bien.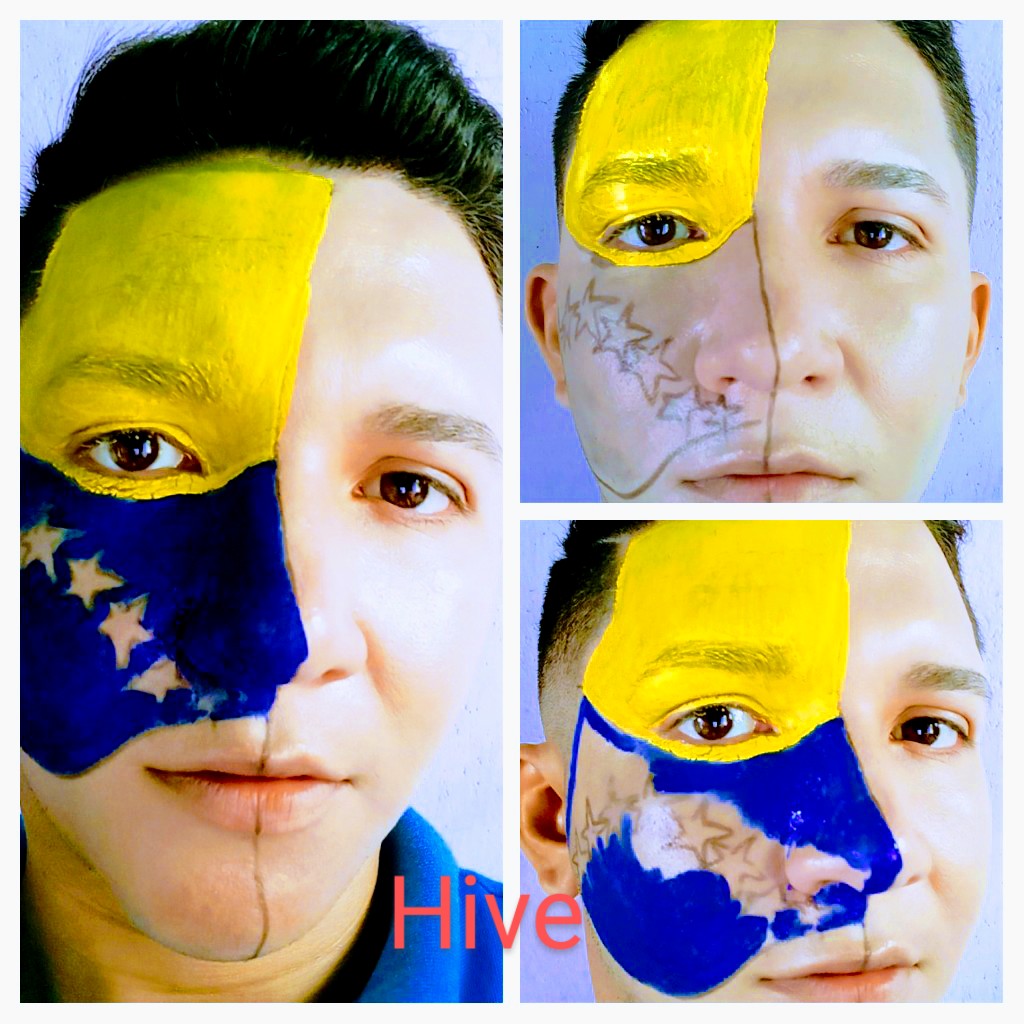 English
In this second part I first started with the yellow color that represents the gold of my beautiful country, and then add the blue that represents the Caribbean Sea and I still need to paint the eight stars.
Spanish
En esta segunda parte primero empece con el color amarillo que representa el oro de mi hermoso pais, para despues agregar el azul que representa el mar caribe y falta pintar las ocho estrellas.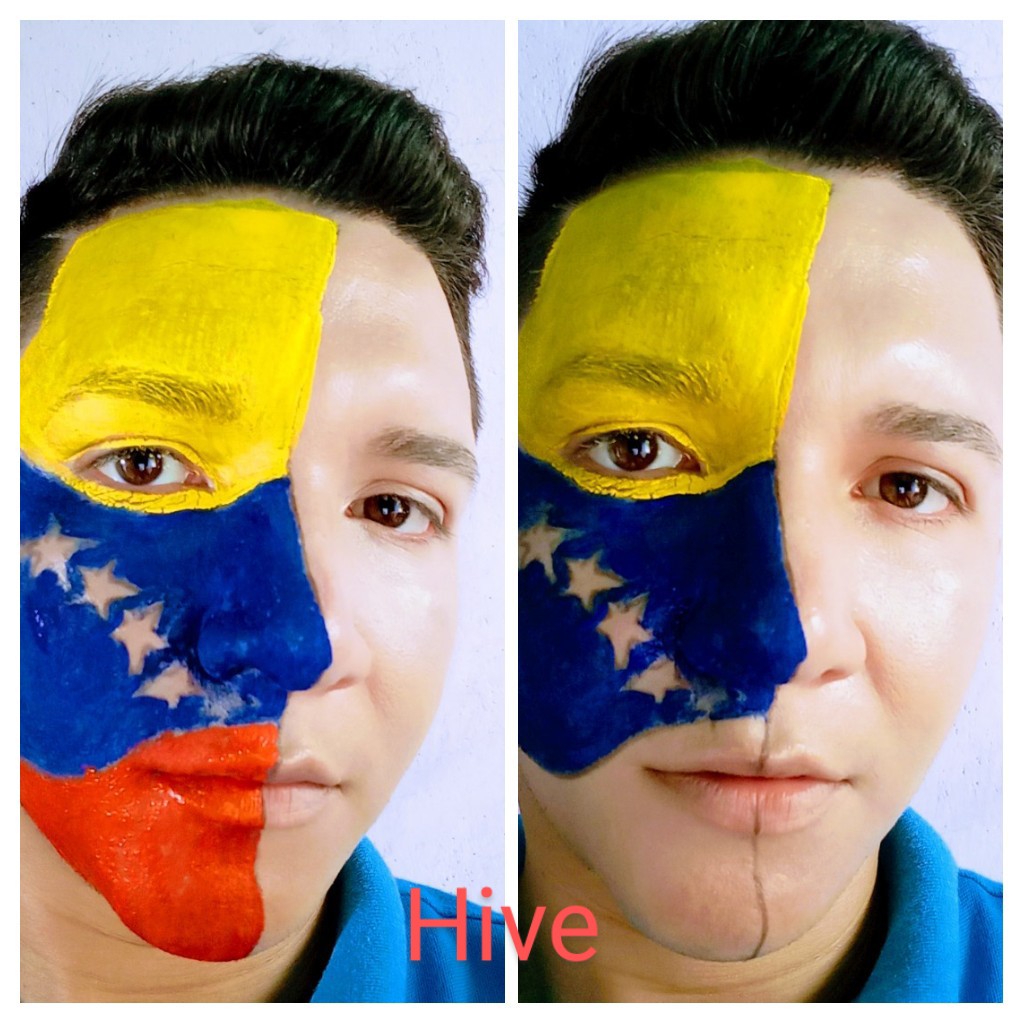 English
Here my final work, always improving little by little, add the red color that represents the blood spilled in the strong struggles of independence, they are stories that must always be told.
These pictures were taken from a samsung A32 phone.
I hope the post is to your liking, greetings and blessings.
Spanish
Aqui mi trabajo final, siempre mejorando poco a poco, agregue el color rojo que representa la sangre derramada en las fuertes luchas de la indeoendencia , son historias que se deben contar siempre.
Estas fotogracias fueron tomadas de un telefono samsung A32.
Espero que el post, les sea de su agrado, saludos y bendiciones.
---
---