One Troy Pound Golden Anniversary
Situated in the Black Hills of South Dakota is what we all know as Mt. Rushmore. It depicts the likenesses US presidents George Washington, Thomas Jefferson, Theodore Roosevelt and Abraham Lincoln. It was to be a grand tourist attraction and construction was begun October 4, 1927 and completed on October 31, 1941. The main carver in this work was Luigi del Bianco. He was an Italian immigrant and was chosen based on his knowledge of sculpting along with his ability to sculpt emotion into the faces of his subjects.
1991 marked the Golden Anniversary, 50 years since it's completion. The US mint released a commemorative anniversary silver dollar marking this event.
What I have here today, is not that dollar, but a variation of it in a one Troy pound of .999 fine silver.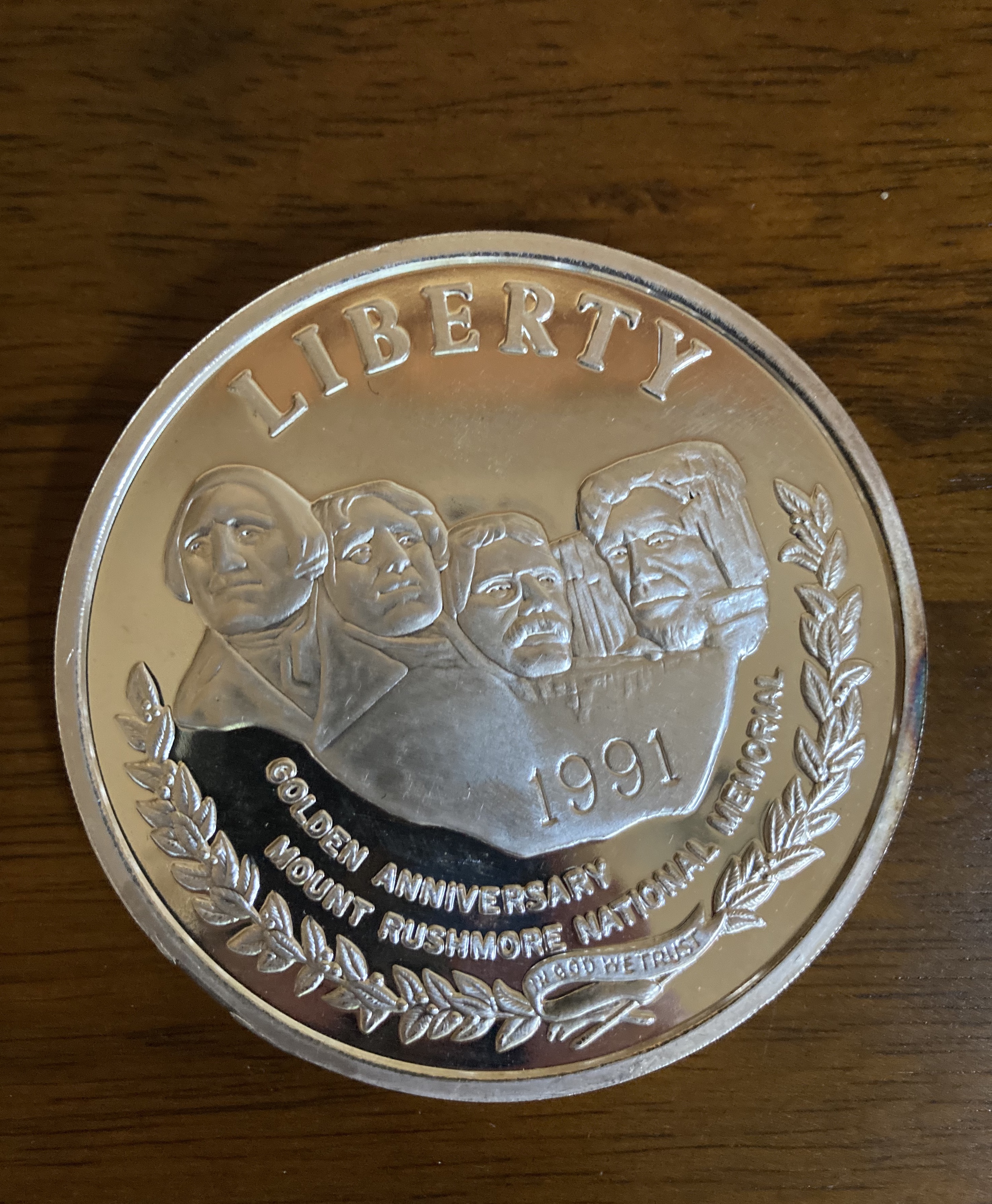 The obverse has a mirrored background with the presidents and the wordage frosted. My picture does not do it justice.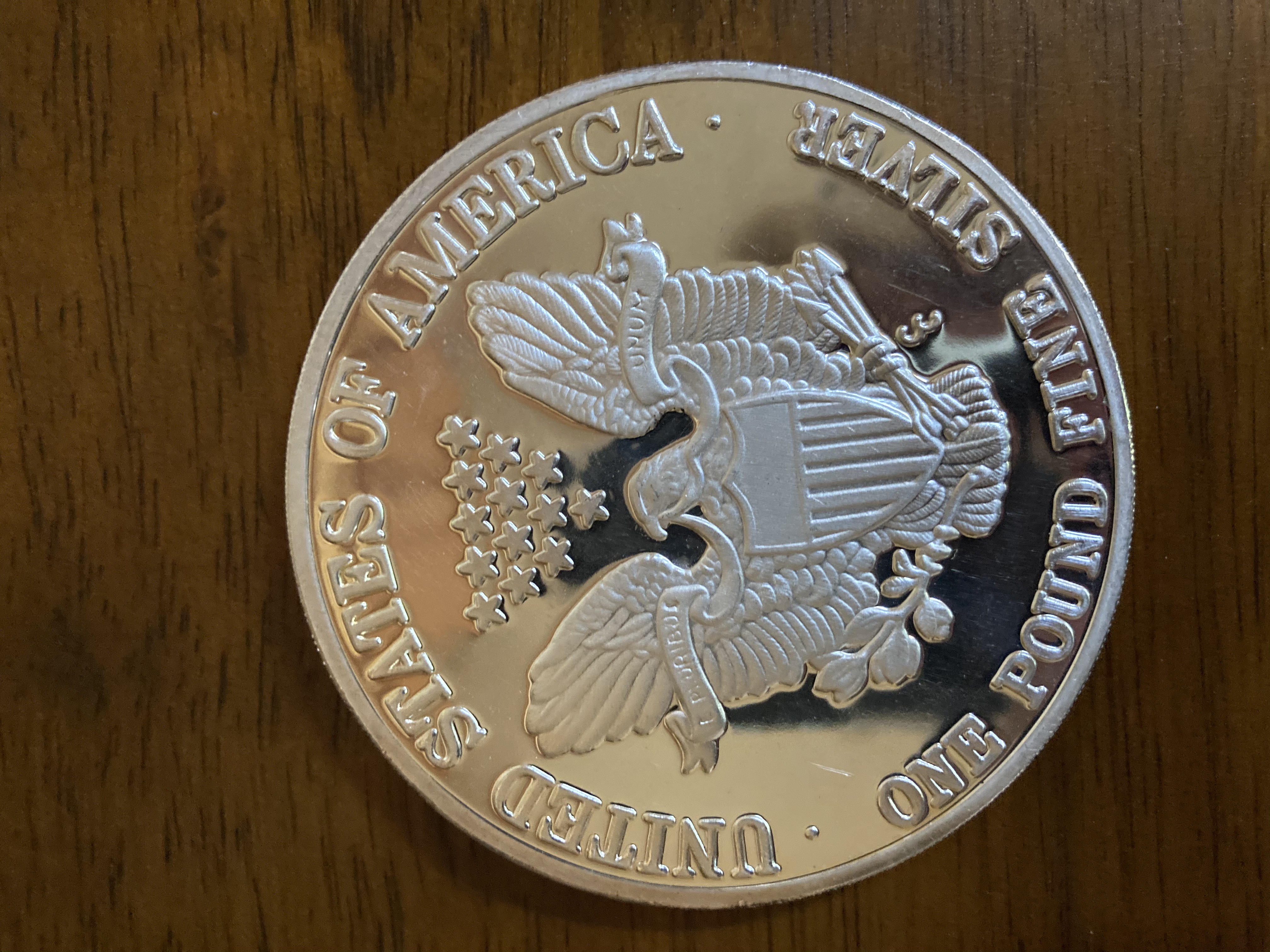 The reverse side is similar to what is found on the silver Eagle, with the words 'United States of America" around the top half. Along the bottom; 'one pound fine silver' and on the eagle's wings-left side, 'E Plurubus' and on the right side, 'Unum'.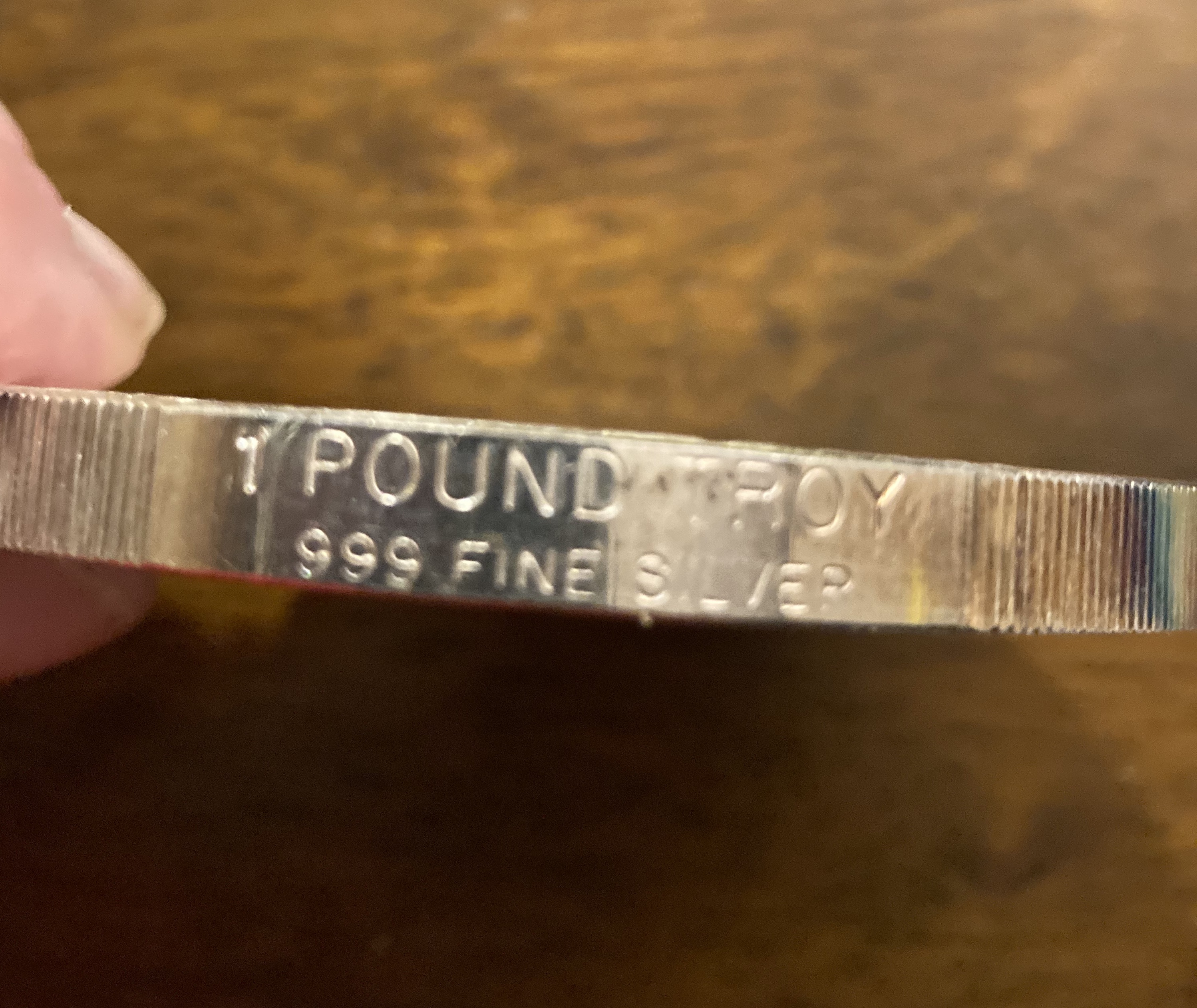 The edges are reeded and it's stamped '1 pound Troy, 999 Fine Silver'. This particular one is numbered 0511.
This particular silver round has just a hair over it's Troy pound as you can see below.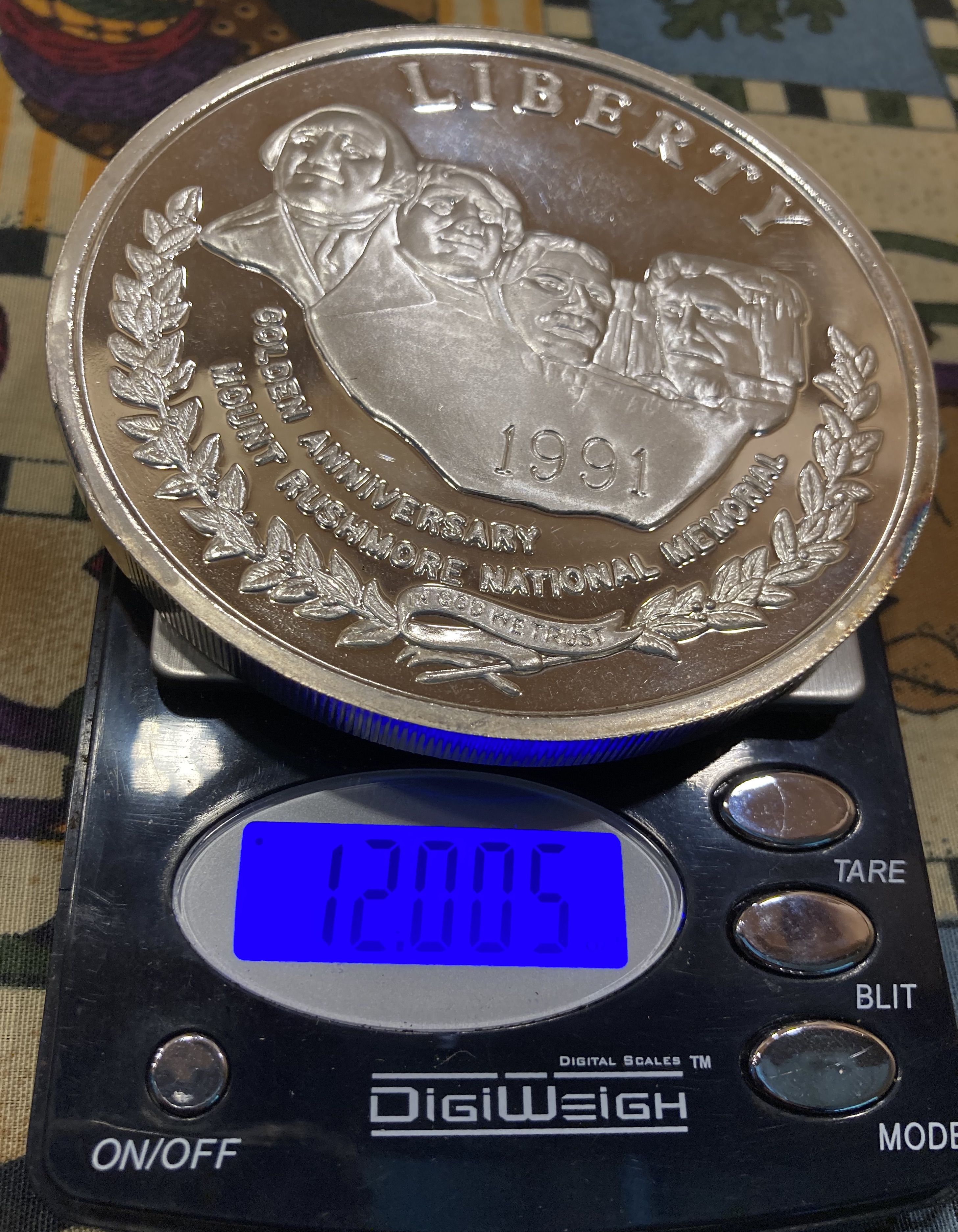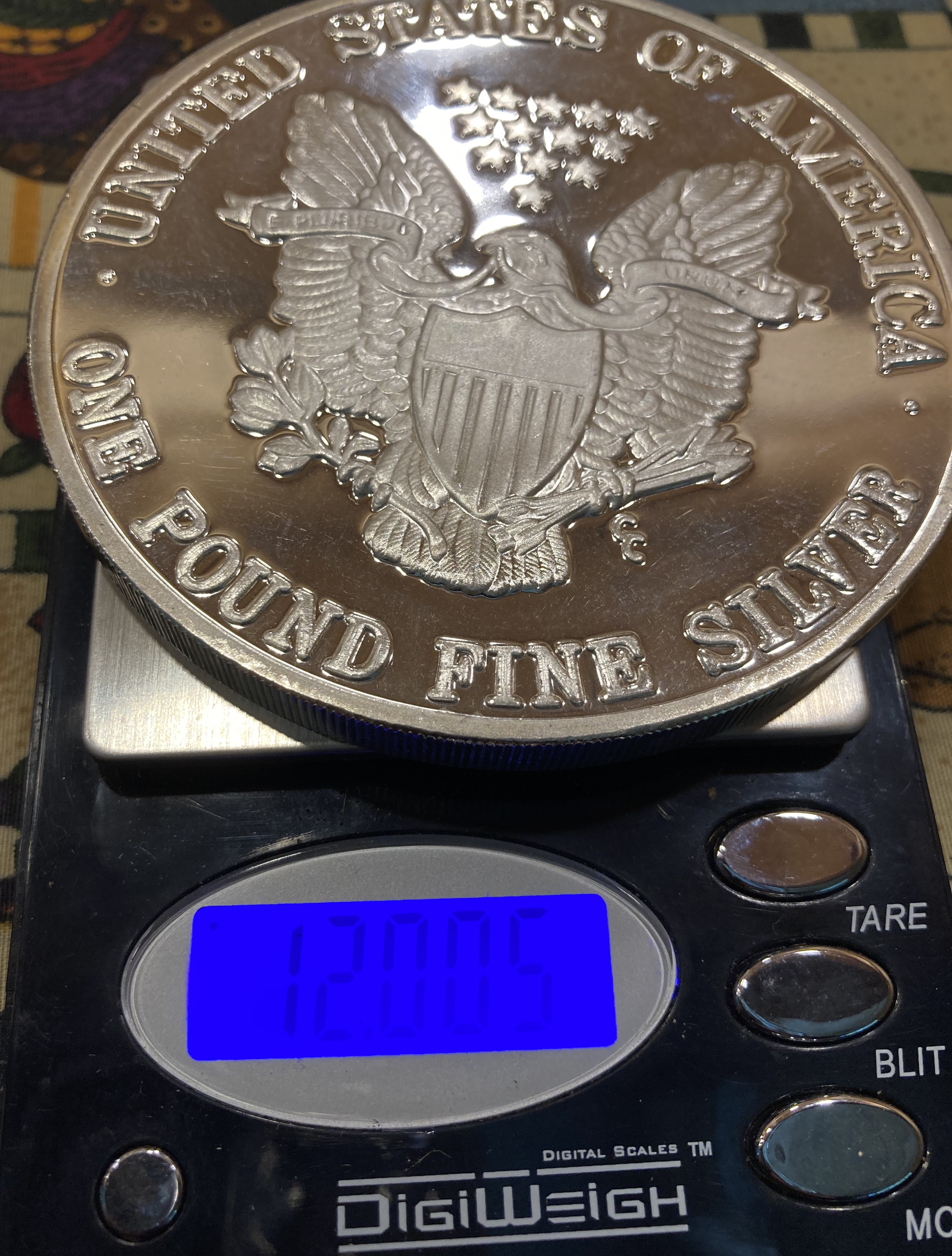 Yep, it weighs the same front to back!
Whereas this might not be so easy to turn, should you need cash, it's still a really nice chunk of a round to have in your stash! Nothing feels as good as the weight of silver in the palm of your hand!
Thanks for stopping by and taking a look. If you are a stacker, keep on stackin', and if you're not, start!!

is a member of ladiesofsgs4eva
a sweet group of lady stackers of SGH

Posted Using LeoFinance Beta
---
---