A Visit to the Little Bridge built by the POW's during World War II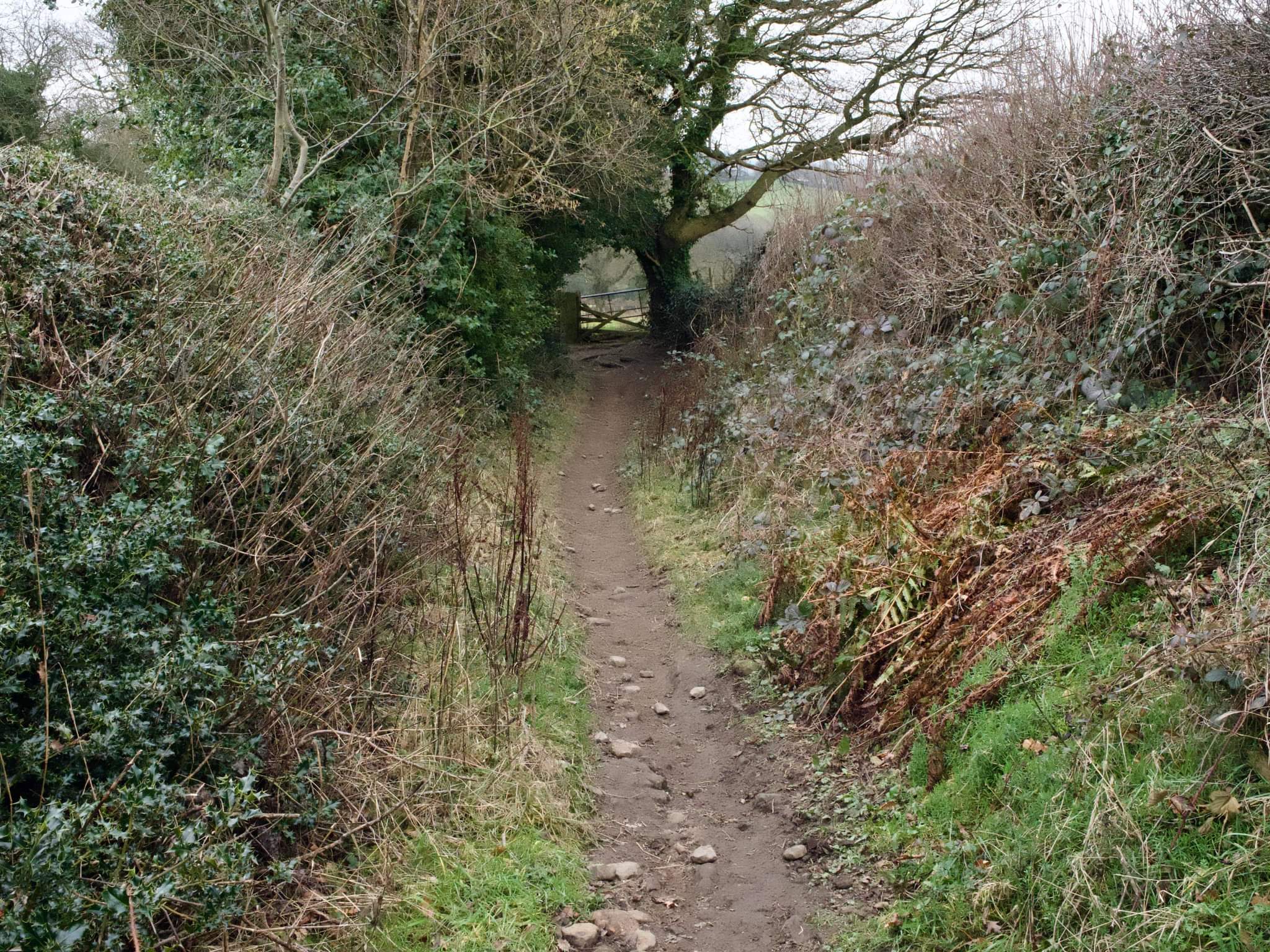 We took a short ride to a village called Old Brampton. I've always thought it was a nice village, surrounded by countryside, expensive houses .... and where the rich people live! Today though, we paid a visit to look for a little bridge that was made by the Prisoners of War (POW) that were held in the UK, from Camp Belper, No 58, during World War II.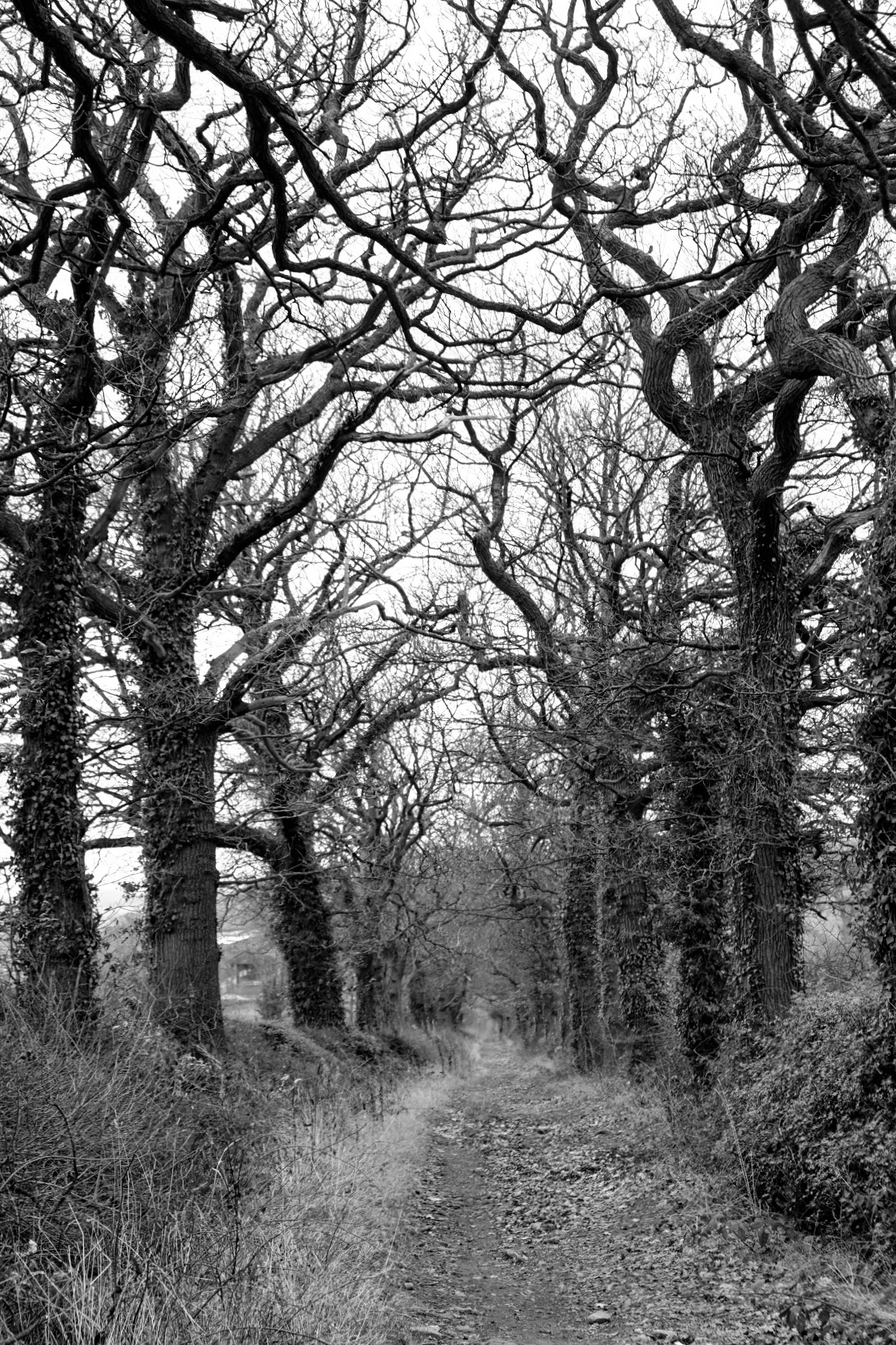 We walked down the footpath. It was a bit painful to the feet with all the little rocks and stones underfoot. It looked like the bed of an old brook that had dried up.
We walked past the farm and headed downhill. I hoped the bridge wasn't too far down as I knew I'd have to walk back up the hill! A heron made a surprise appearance, flying past us.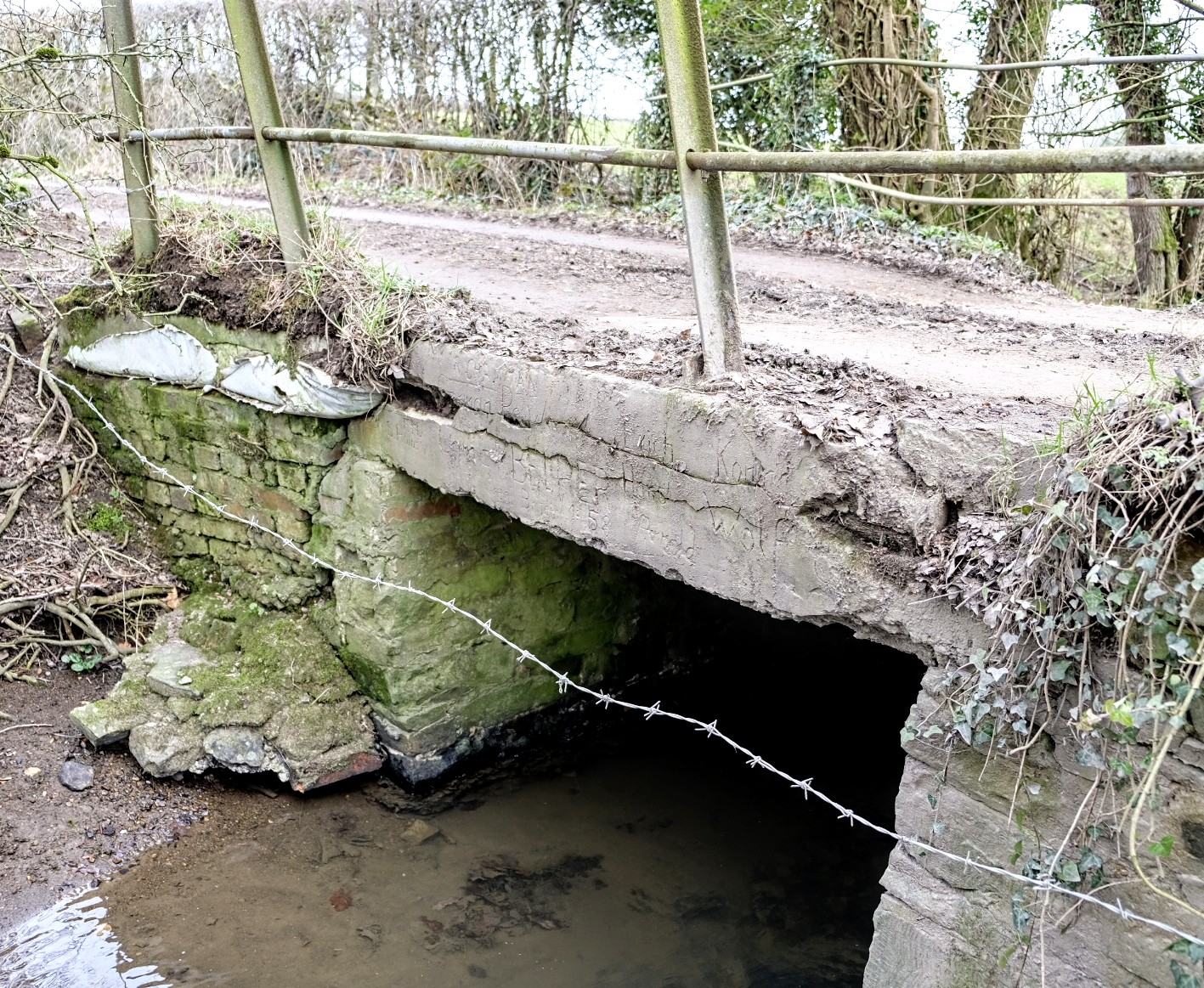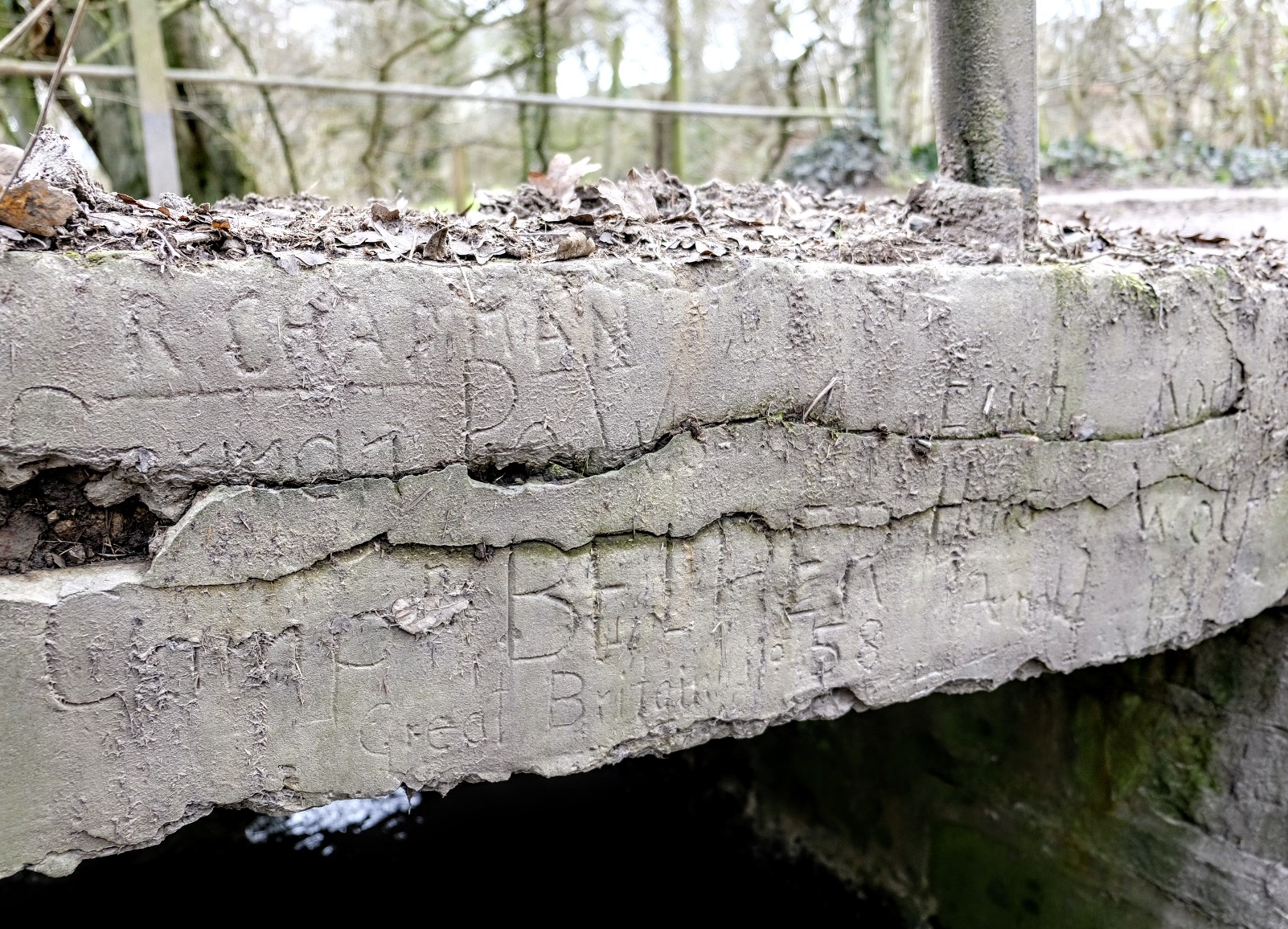 We finally got to the bridge. Unfortunately, it wasn't very accessible as there was a metal fence and barbed wire around it. I was determined to see the writing that had been etched into the concrete by the prisoners, on the outside of the bridge. I got on my backside and managed to get under the metal fence.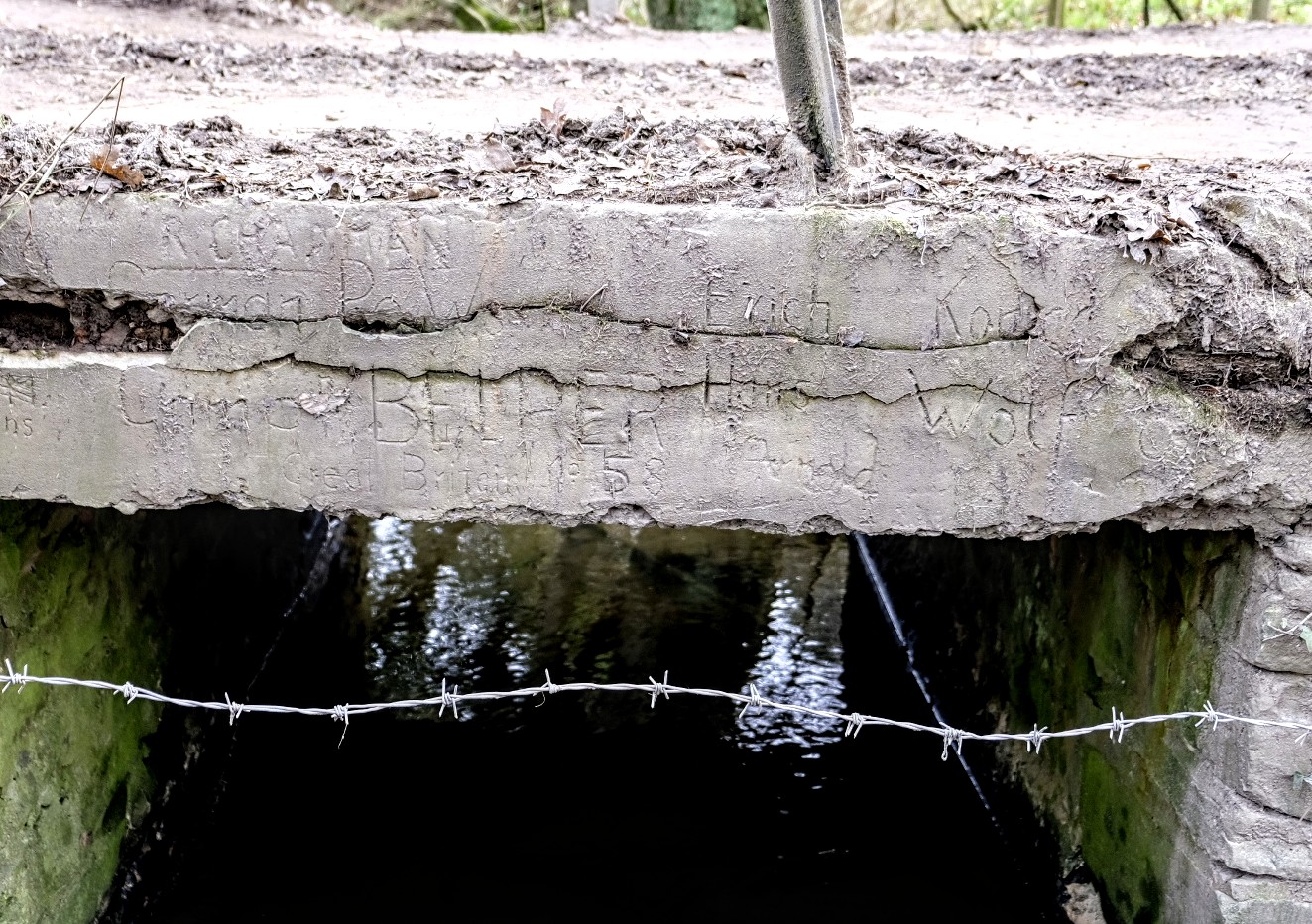 After doing a bit of research on Camp Belper, No 58, it stated the camp was for italian, male prisoners but people in the area believed the bridge was built by german POWs. I spotted the name 'Wolf' on the bridge, which is more of a german surname, so I'm not sure which is correct. The prisoners were required to work outside the camp under supervision.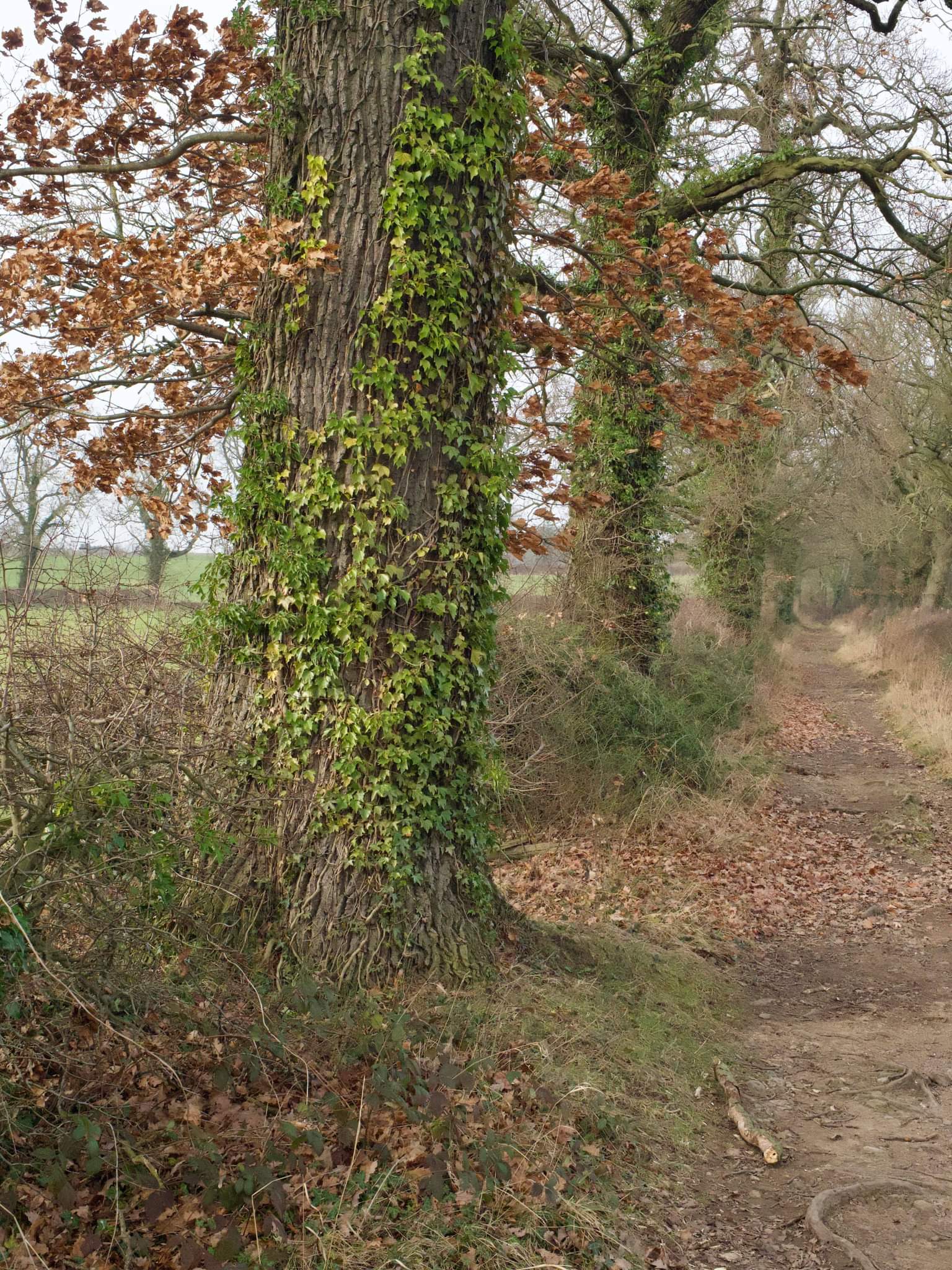 I managed to scramble back through the fencing and made my way back up the hill. It was a great find, and I was glad the bridge was still there, as it is an interesting and important part of history.

---
---