A Walk in Shaw Wood (commonly known as the Bluebell Woods)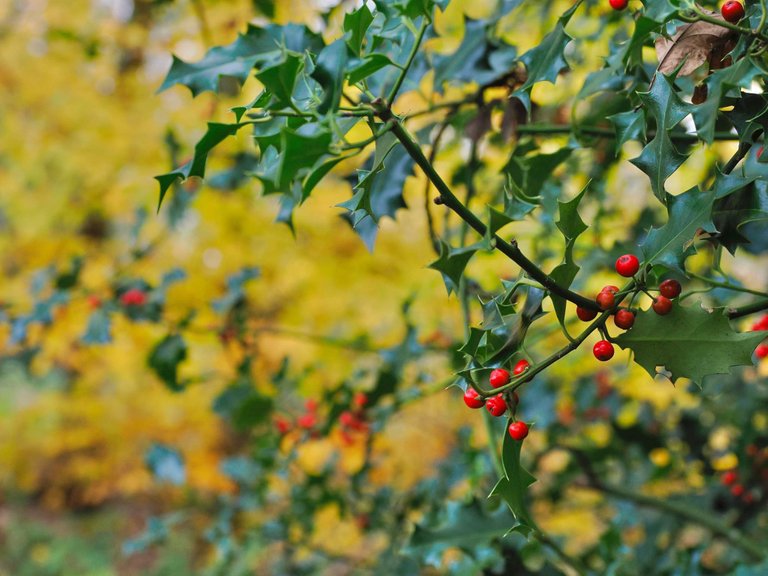 We visited Shaw Wood today, which is a registered Local Wildlife site. It is also known as the 'Bluebell Woods' as it is full of bluebells in the spring. Sadly, not today though.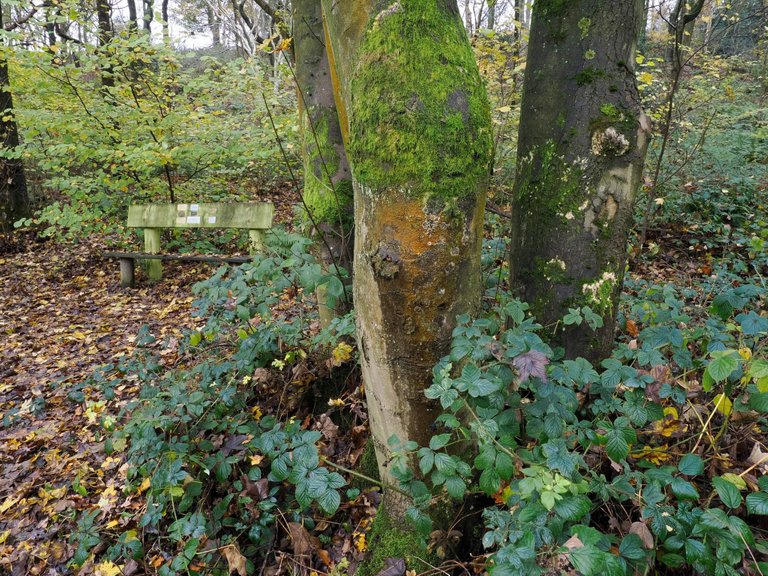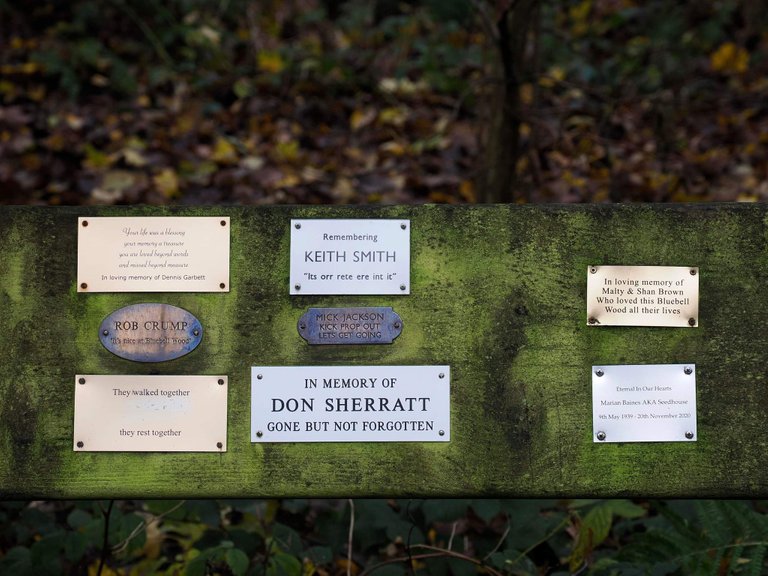 Climbing up the hill, there was a a nicely placed seat at the top. It seems it was a popular seat with fellow walkers, with all the memorial plaques on the back of the bench.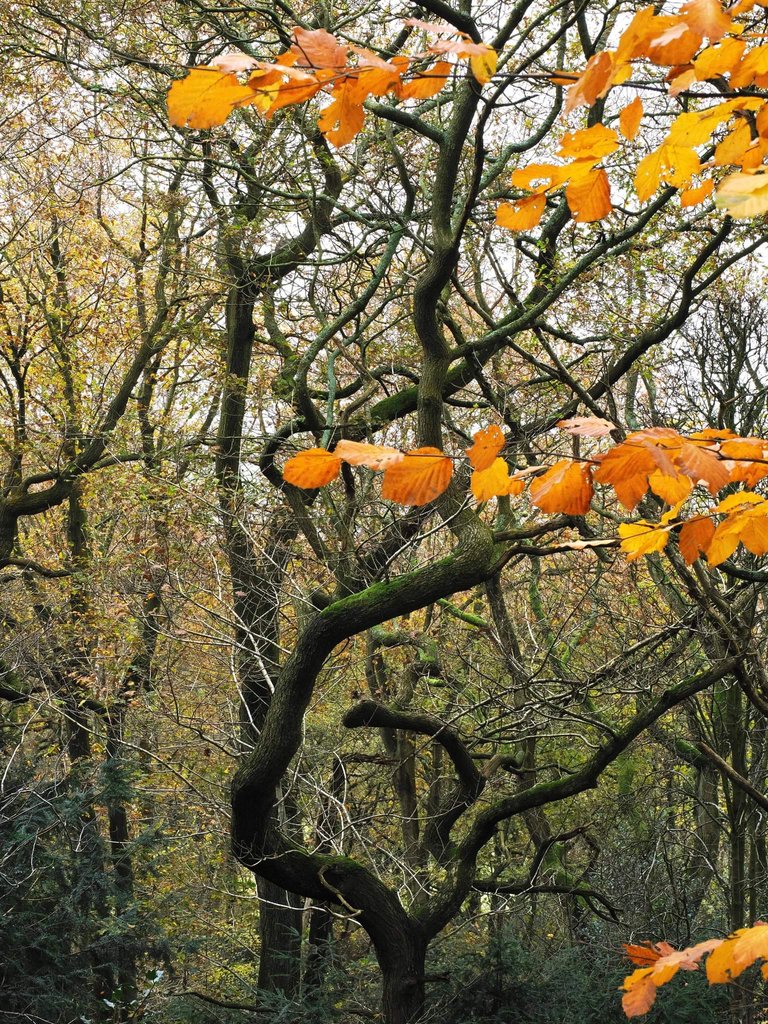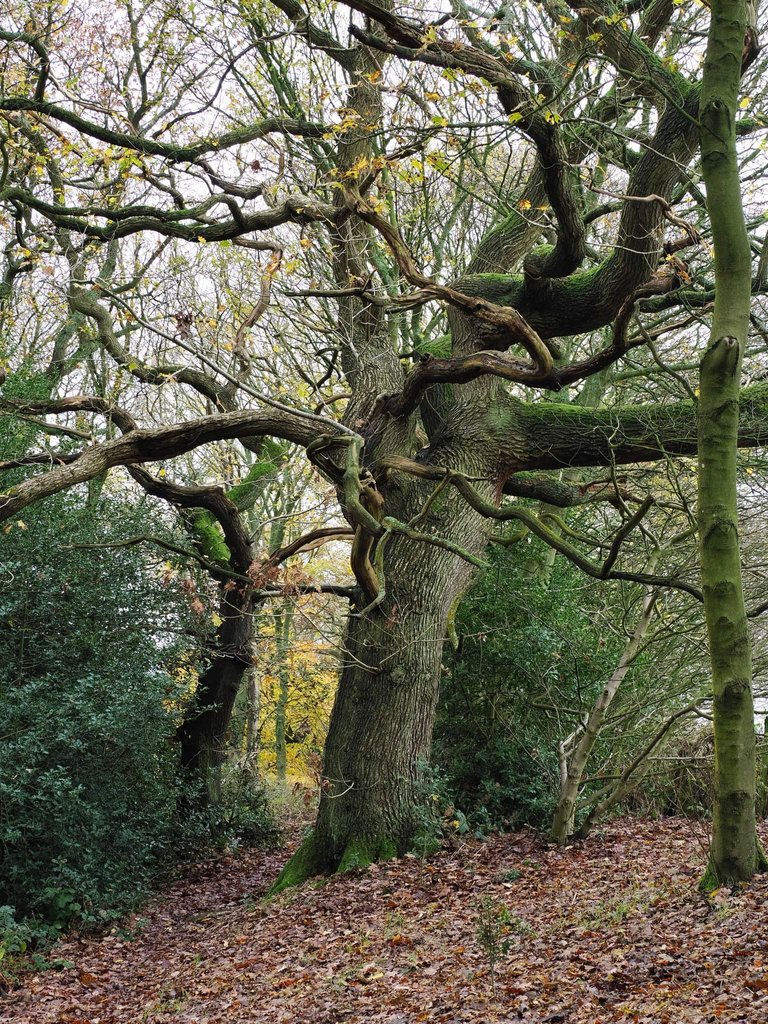 We found some more creepy arsed trees in the distance. I love a gnarled tree!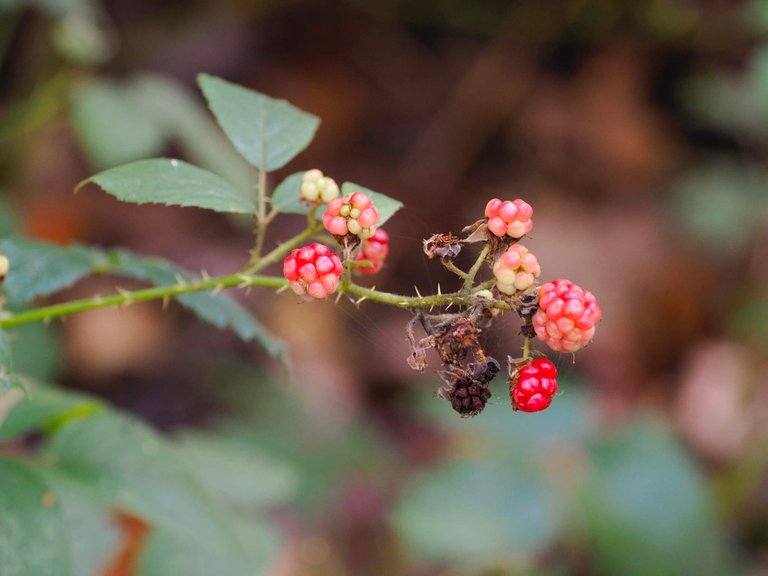 It's amazing that some blackberries are still hanging in there, as winter approaches. We've even seen spring flowers coming through, it's been that mild.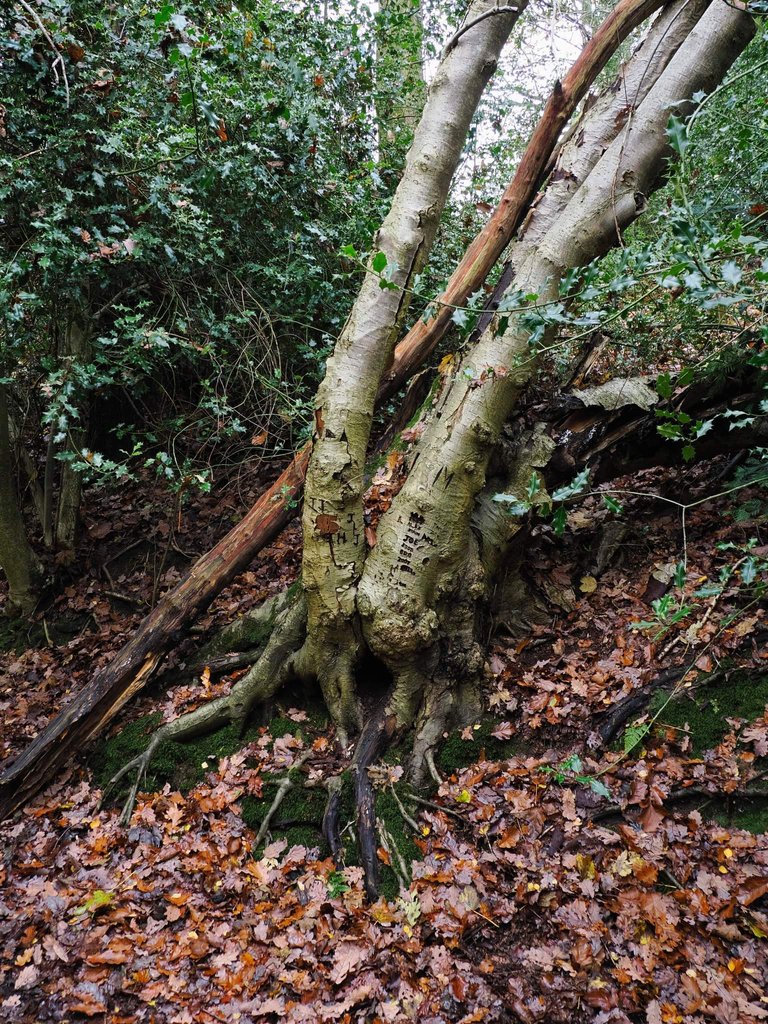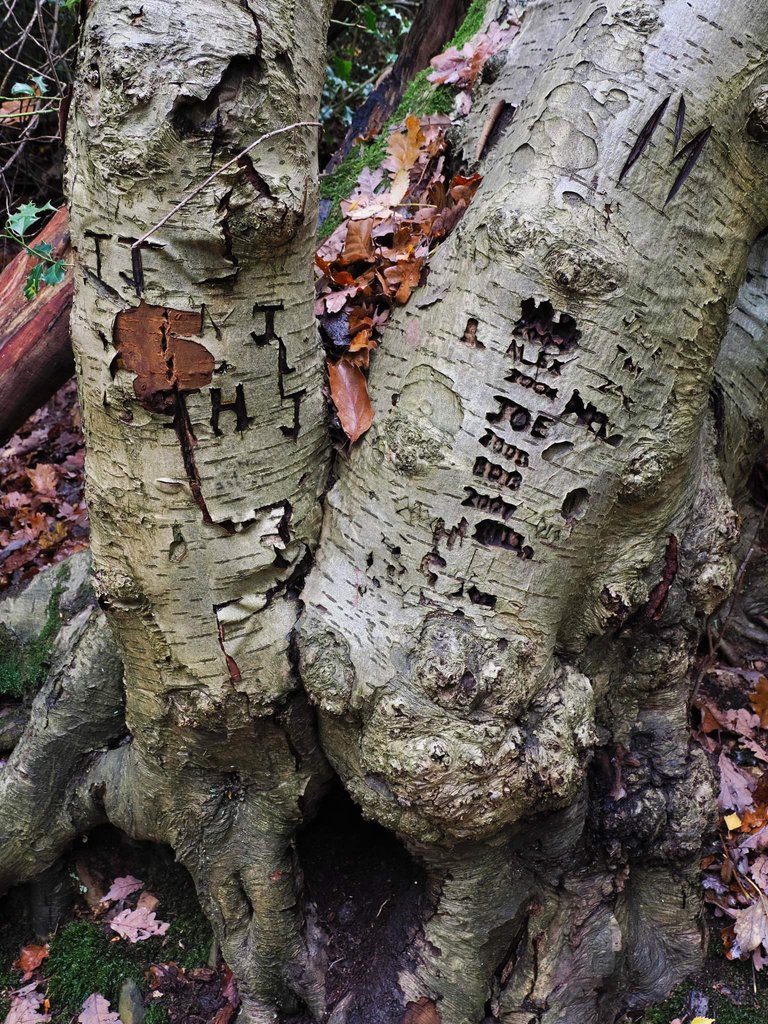 We came across the usual tree vandalism. Why people want to carve their names into a tree, I will never know.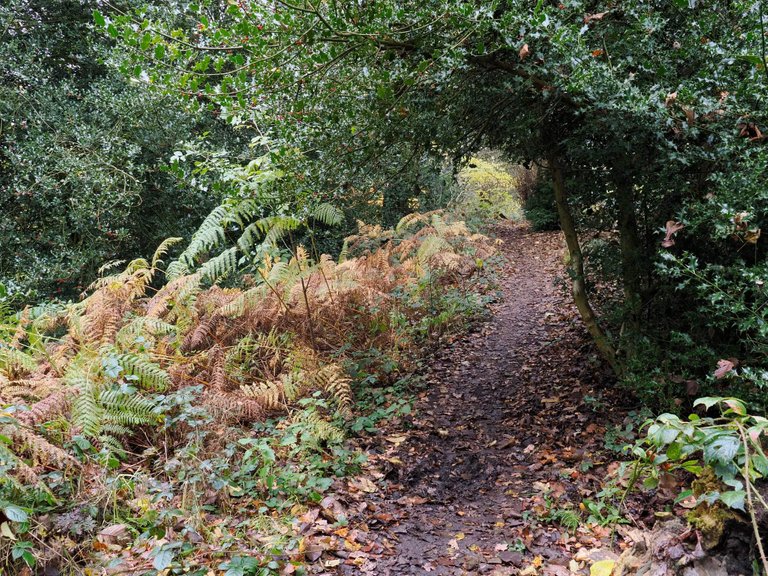 After going through the wood, we came to a field but we decided to carry on following the footpath at the top of the wood, as it was a bit more interesting. This took us back to the road where we'd started from. An enjoyable, little walk.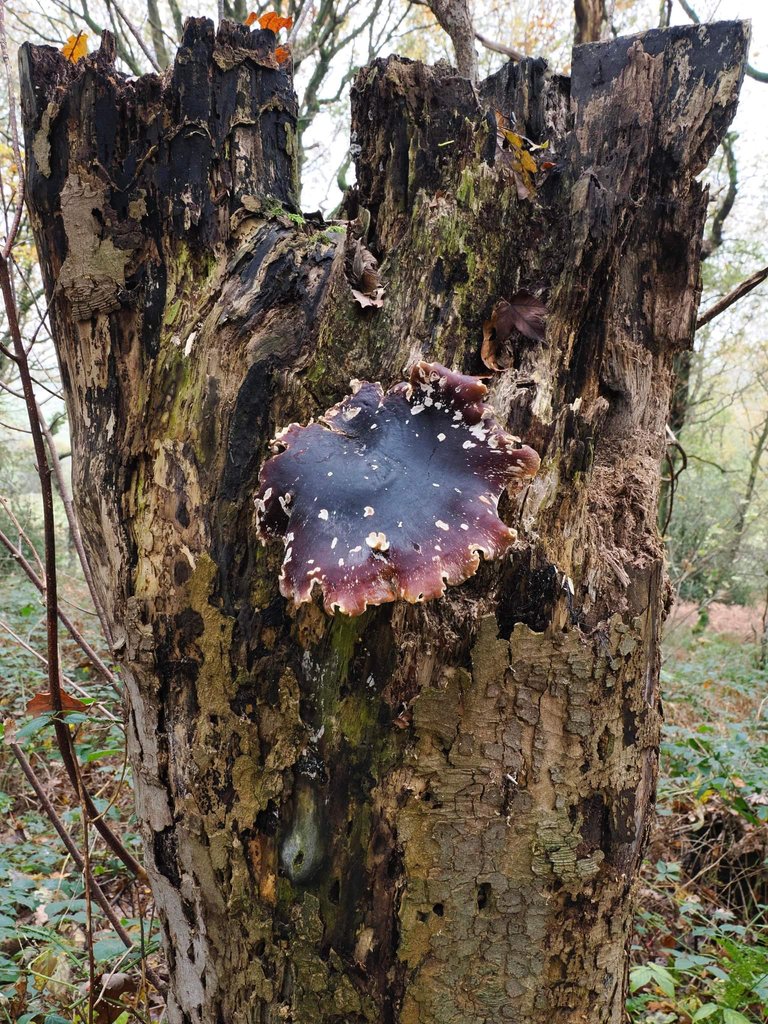 ---
---