Coffee at the Old Railway Signal Box Cafe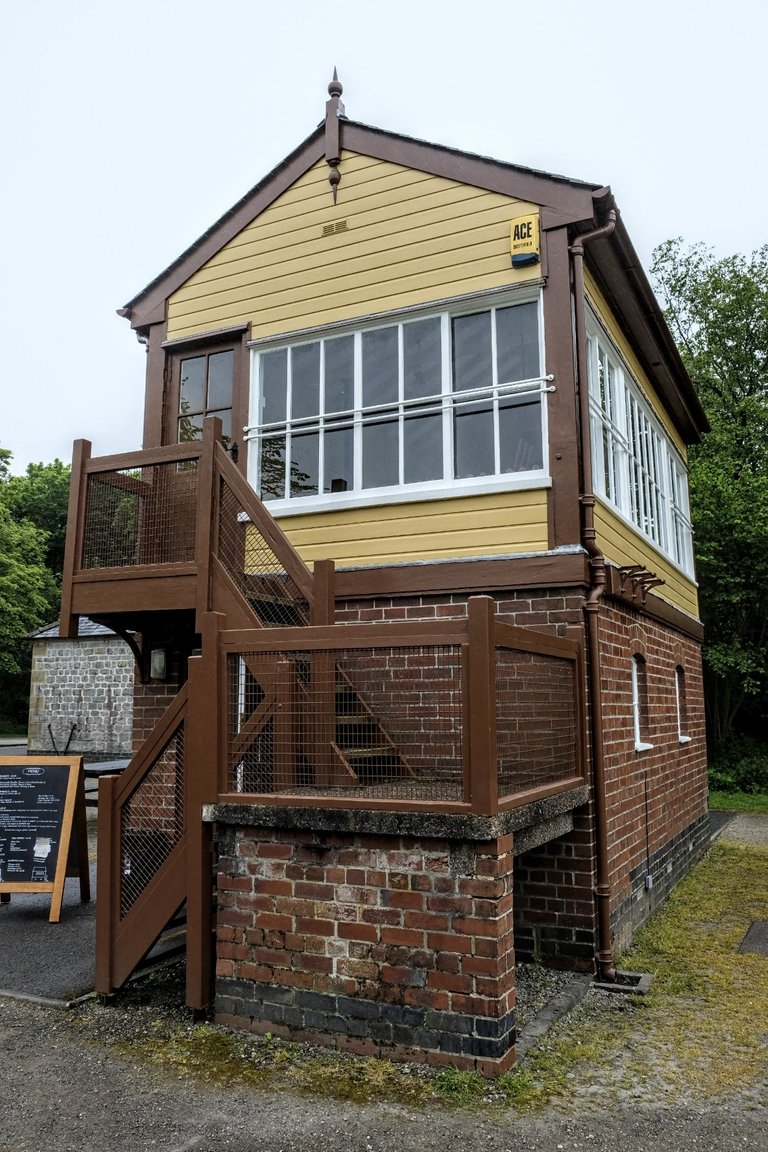 We called in on the Tissington Trail at Hartington in Derbyshire today, which is a 13 mile cycle trail. It used to be an old railway track that was removed and made into a cycling, walking and horse riding trail. There is still a railway signal box there only now it has been repurposed into a small kiosk selling food and drink during the summer months. Thank goodness someone had the imagination to save it.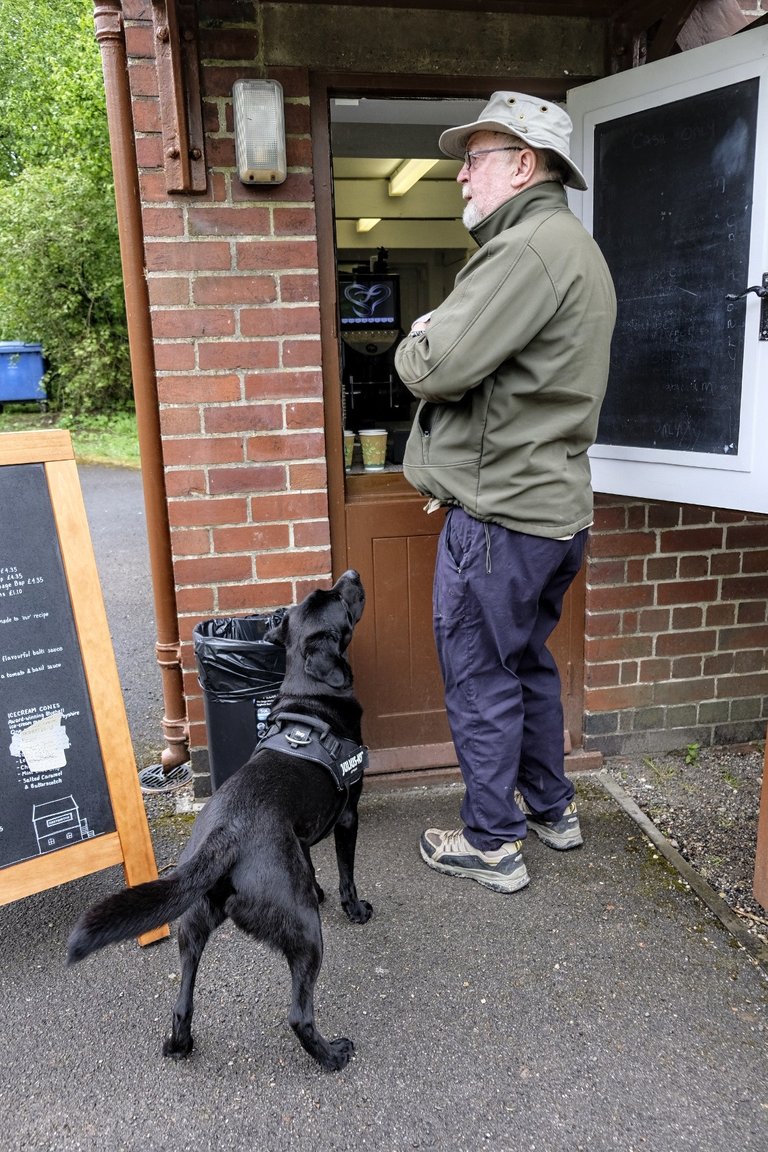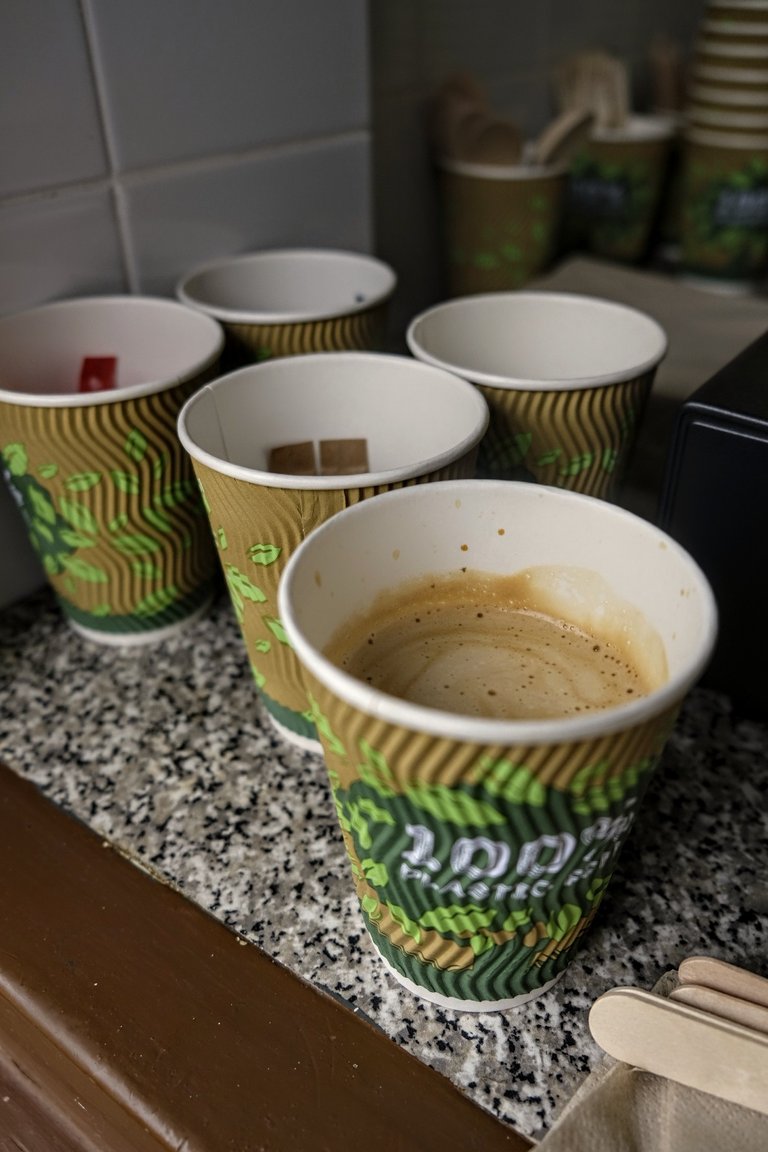 At the kiosk window, my brother ordered a latte, a black americano, a sweet potato chickpea and spinach pie and a curried chicken balti pie.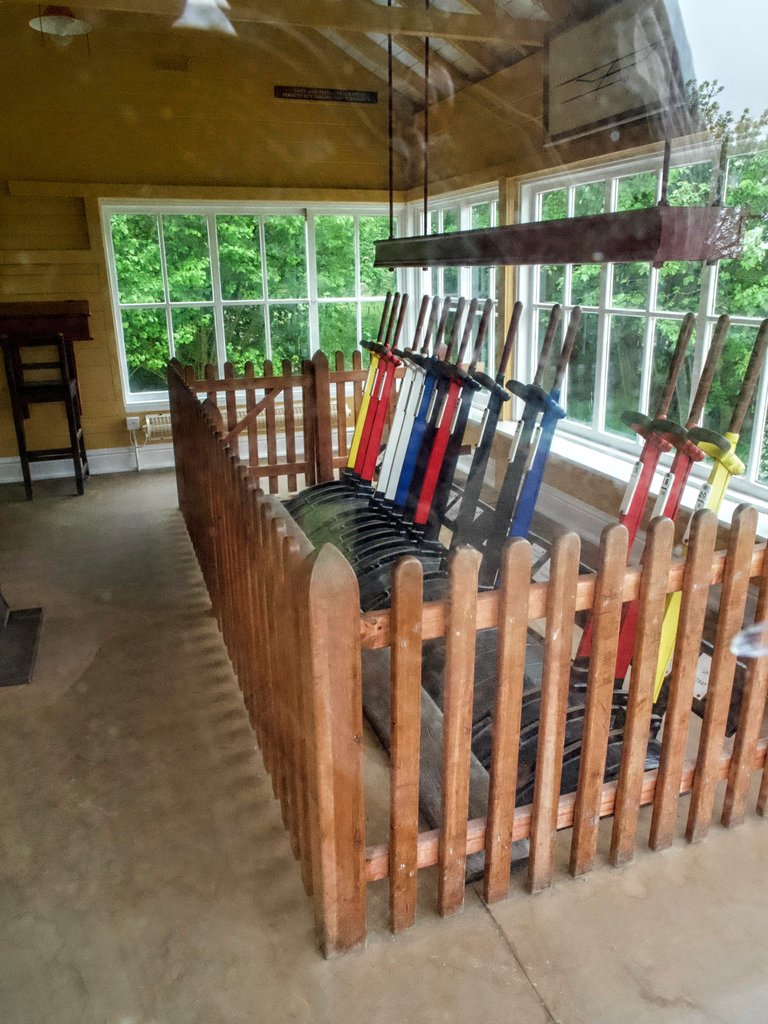 While you are waiting for your pies to warm up, you can go up the steps of the signal box to look at the mechanical railway signalling levers that are still in situ.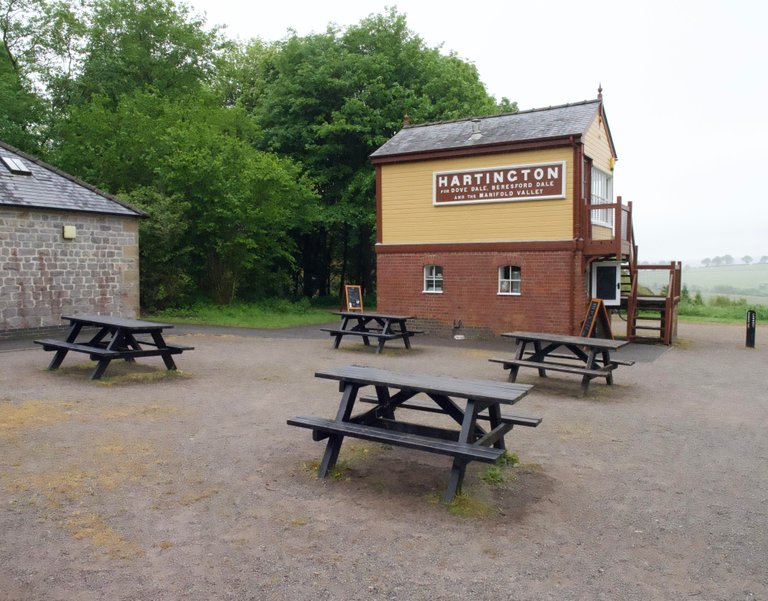 Unfortunately, the lovely sunny weather we've been having for a few weeks disappeared today and returned to good old british weather of being overcast with a few showers. It was good while it lasted.
It would have been nice to have sat on the picnic benches, but it was too wet, so we had to go and sit back in the car, sharing my pie with the dog, of course! It reminded me of when our parents used to take us out when we were youngsters and having a packed lunch sat in the car. There weren't many cafes in those days!

---
---