[ESP/ENG ] Como hice este dibujo📝🙋‍♂️ || How I made this drawing📝🙋‍♂️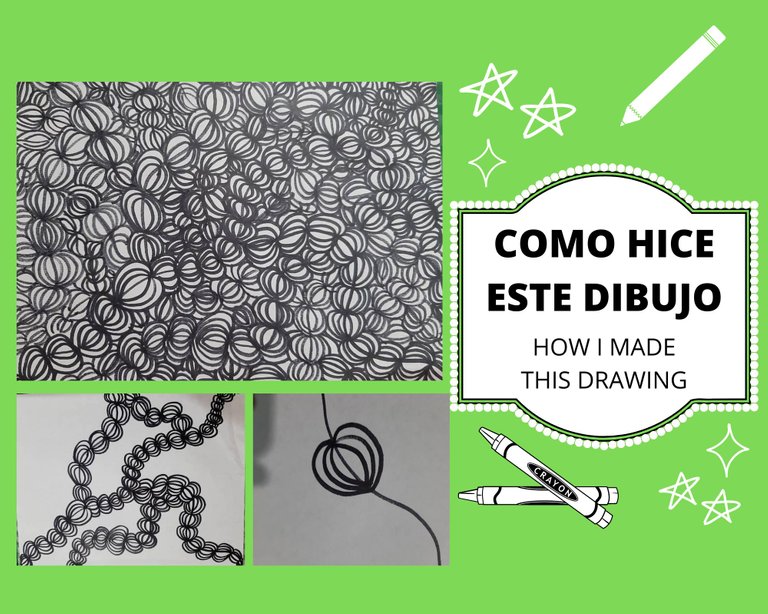 imagen hecha en canva || image made in canva
Hola amigos de Hive blog como están espero se encuentren bien, el día de hoy, voy a enseñarlos a hacer el dibujo que se ve en la portada de este post es muy sencillo de hacer.
Hello friends of Hive blog, I hope you are well, today, I'm going to teach you how to make the drawing that you see on the cover of this post is very simple to do.
Recomiendo de hacerlo, después de un día de trabajo largo, si quieres desestresarse puedes realizarlo, o simplemente para pasar el rato, la técnica que se usa para hacer este dibujo es muy sencilla.
I recommend to do it after a long day of work, if you want to de-stress you can do it, or just to pass the time, the technique used to make this drawing is very simple.
De igual forma solo necesitamos 2 materiales que son sencillos de conseguir: una hoja de papel tipo carta y un marcador negro (la versión que yo escogí porque puedes hacerlo con marcadores de colores)
In the same way, we only need 2 materials that are easy to obtain: a sheet of letter paper and a black marker (the version I chose because you can do it with colored markers).
Sin nada más que agregar empecemos con la elaboración de este dibujo, espero te guste:
Without anything else to add let's start with the elaboration of this drawing, I hope you like it:
---
paso 1 📝 / step 1 📝
---
Hacemos una línea ondulada en la mitad de la hoja como se ve en la siguiente fotografía.
We make a wavy line in the middle of the sheet as shown in the following picture.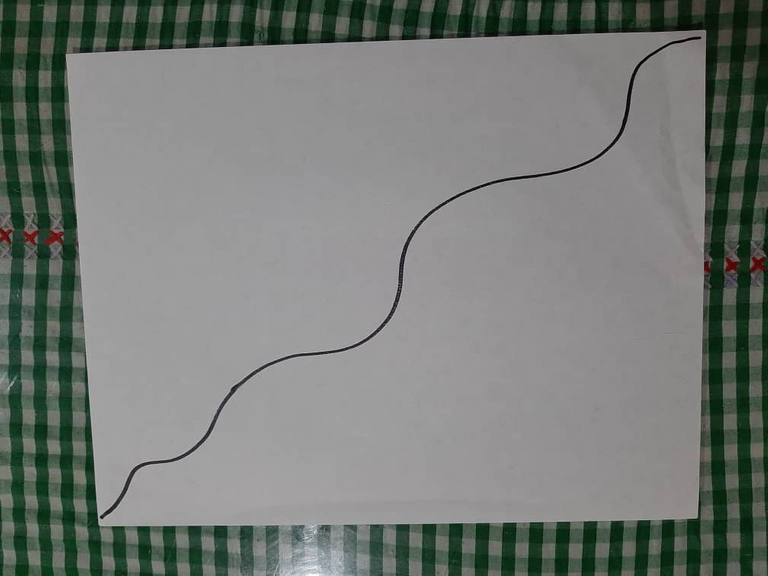 ---
paso 2 📝 / step 2 📝
---
Realizaremos un pequeño ovoide alrededor de la línea, y hacemos más ovoide (2) al rededor del primero, así como se ve en la siguiente imagen:
We will make a small ovoid around the line, and we will make more ovoids (2) around the first one, as shown in the following image: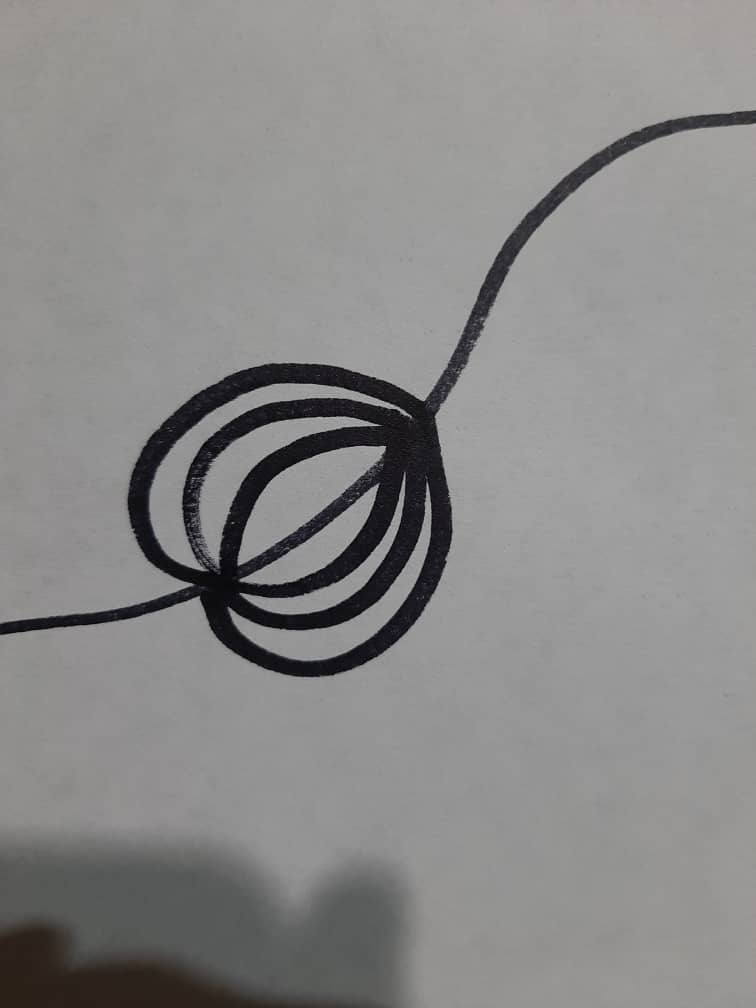 ---
paso 3 📝 / step 3 📝
---
Procedemos a realizar más ovoides como el anterior, en toda la línea hasta de esta manera llenar la línea completa, estos ovoides pueden ser de diferente tamaño no tienen que ser exactos.
nota: tratar de hacer estos ovoides lo más posiblemente unidos uno de otro.
We proceed to make more ovoids as the previous one, in all the line until in this way fill the complete line, these ovoids can be of different size they don't have to be exact.
note: try to make these ovoids as close as possible to each other.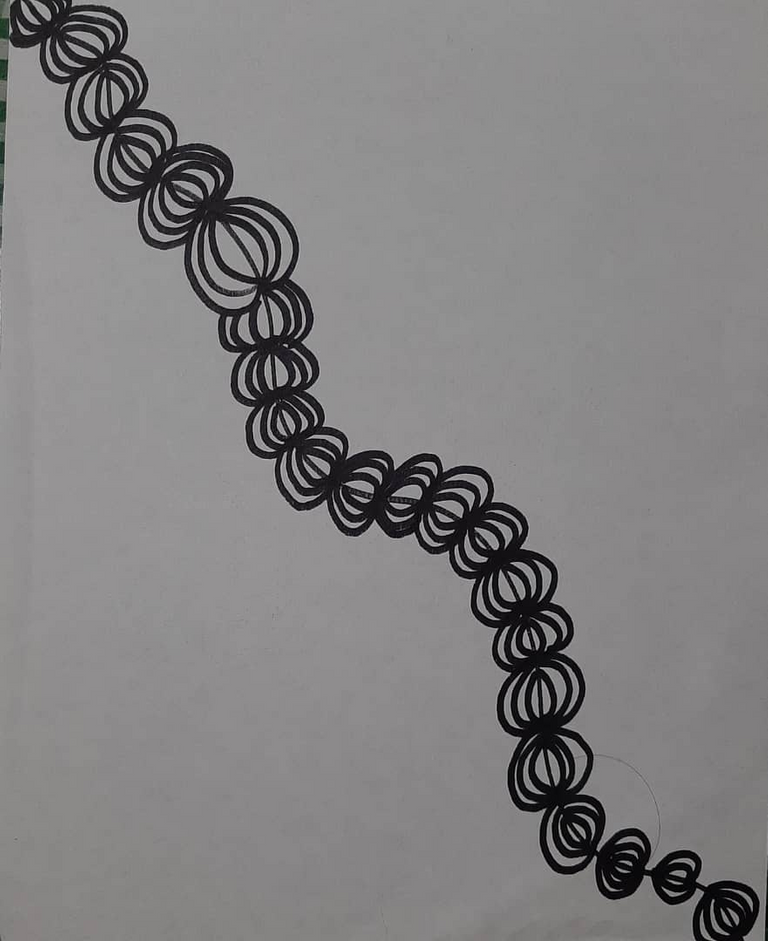 ---
paso 4 📝 / step 4 📝
---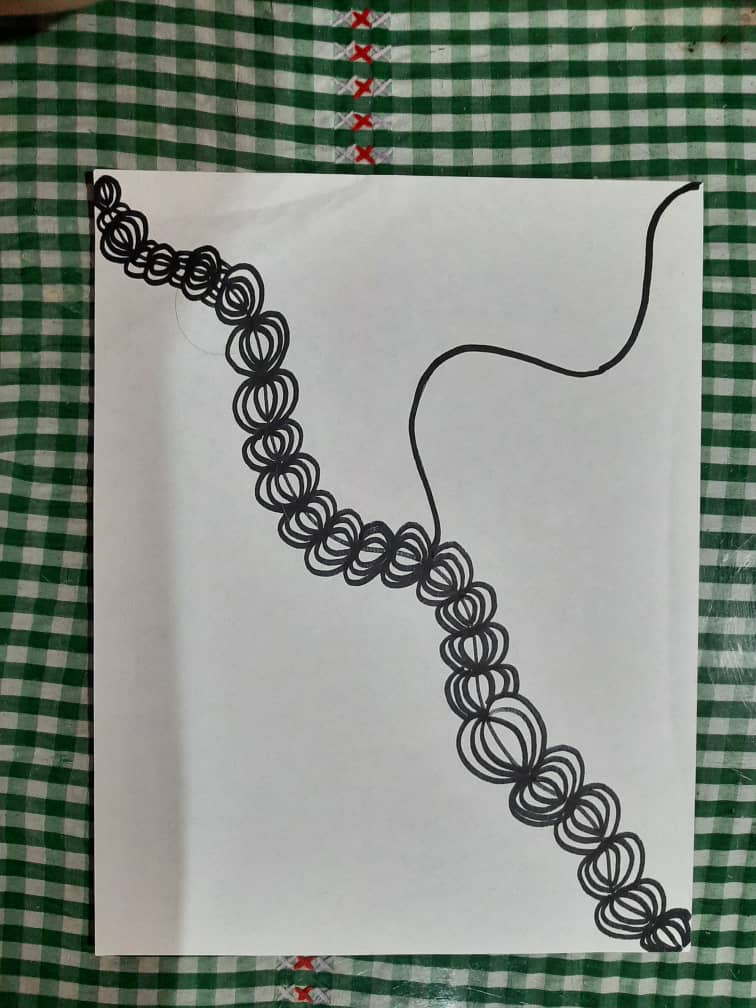 Realizamos otra línea ondulada hacia otro lado de la hoja, partiendo de la principal y empezamos a rellenar esta nueva línea con ovoides, así como se ve en las siguiente imágene:
We make another wavy line to the other side of the sheet, starting from the main one and start filling this new line with ovoids, as shown in the following image: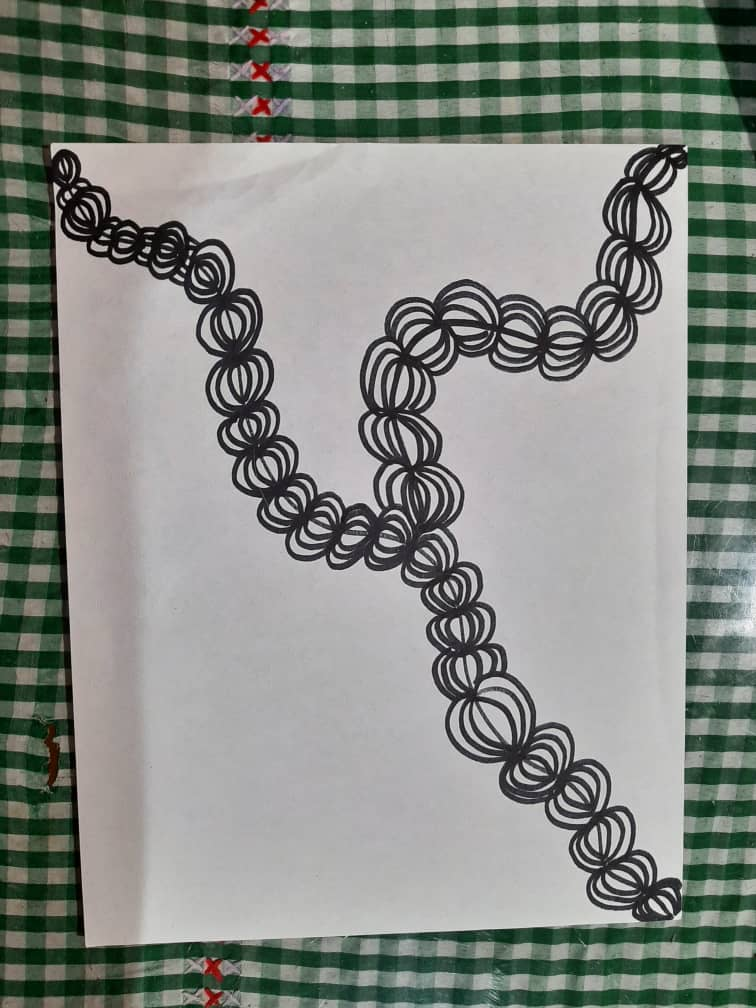 ---
paso 5 y final 📝 / step 5 and final 📝
---
Seguimos integrando lines curvas y llenamos con ovoides hasta rellenar toda la hoja.
We continue integrating curved lines and fill with ovoids until the entire sheet is filled.
---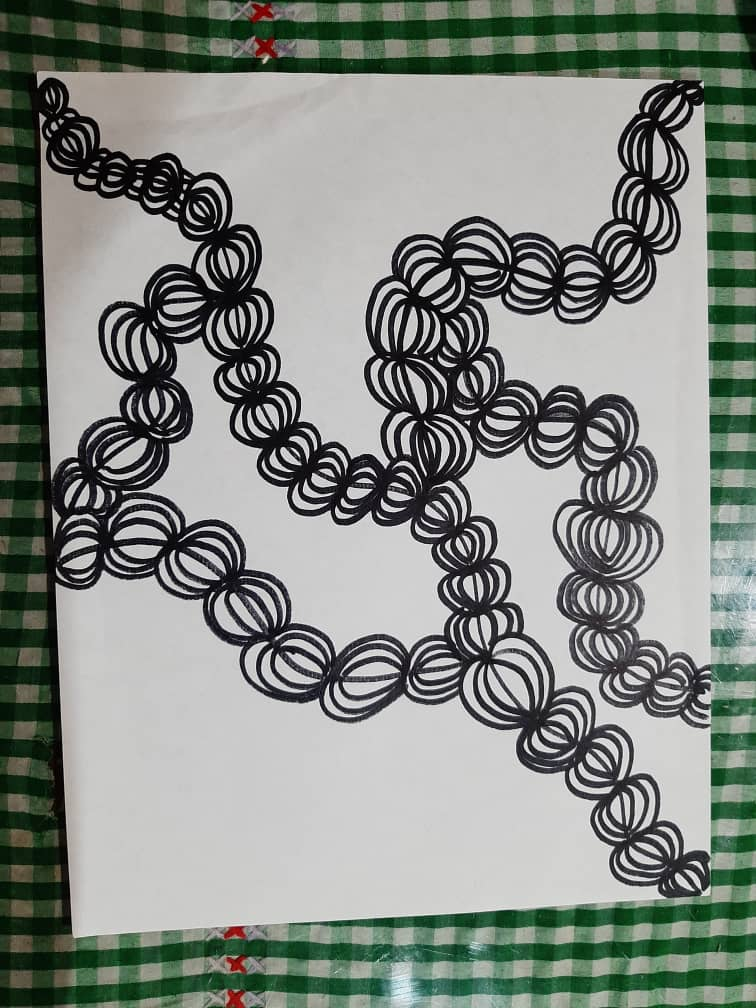 ---

Nota: si te quedan espacios en blanco puedes añadir una linea mas a un ovoide hacia un lado no completando por los dos lados
Note: if you have blank spaces, you can add one more line to an ovoid on one side, not completing both sides.
---
resultado final 📝 / final result 📝
---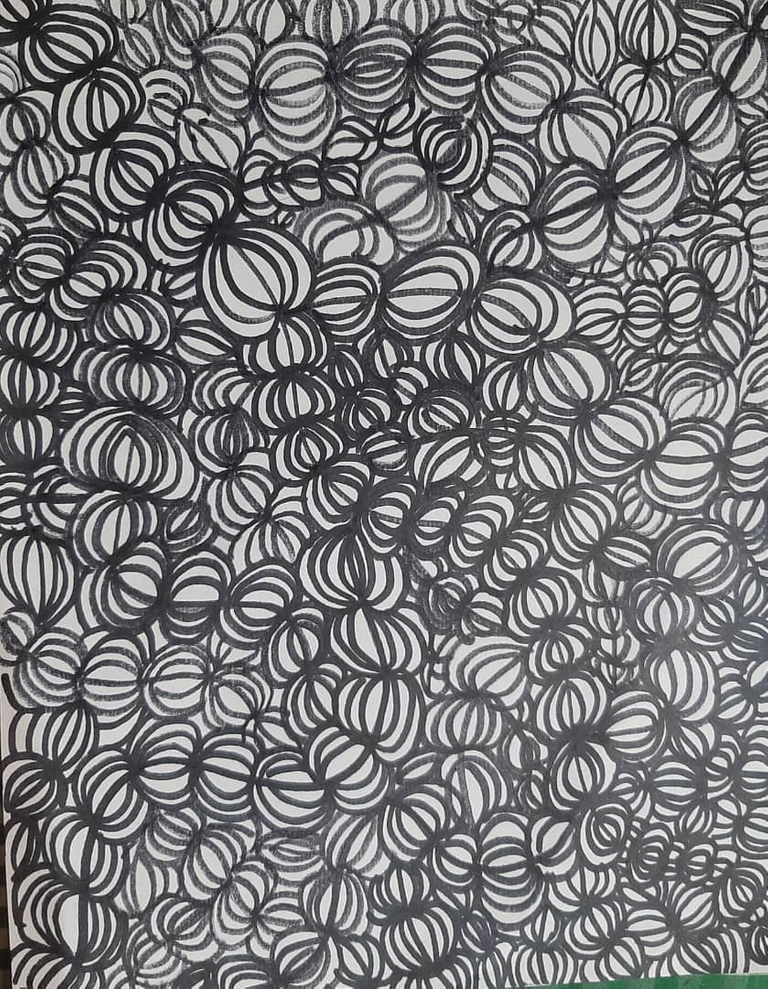 ---
Hemos llegado al final, sin nada mas que agregar nos vemos en otro
blog hasta la proxima amigos de hive blog.
We have come to the end, with nothing more to add, see you in another blog.
blog until next time hive blog friends.
traduccion hecha en DEEPL
translation made in DEEPL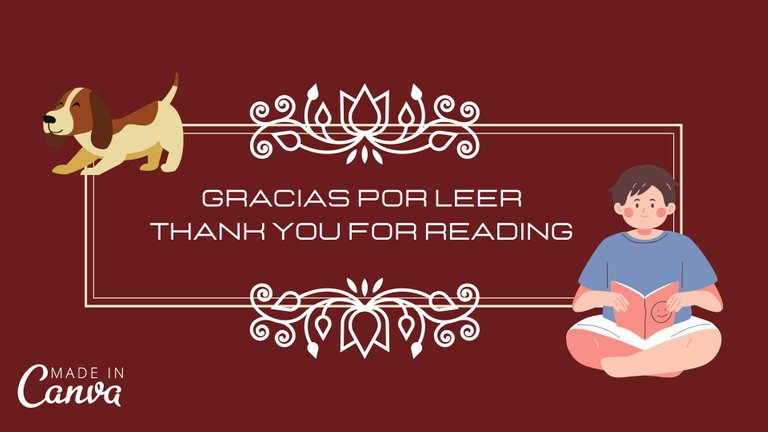 -------------------------------------------
imagen hecha en canva
image made in canva
---
---