Splinterlands Weekly Battle Challenge - Stone Golem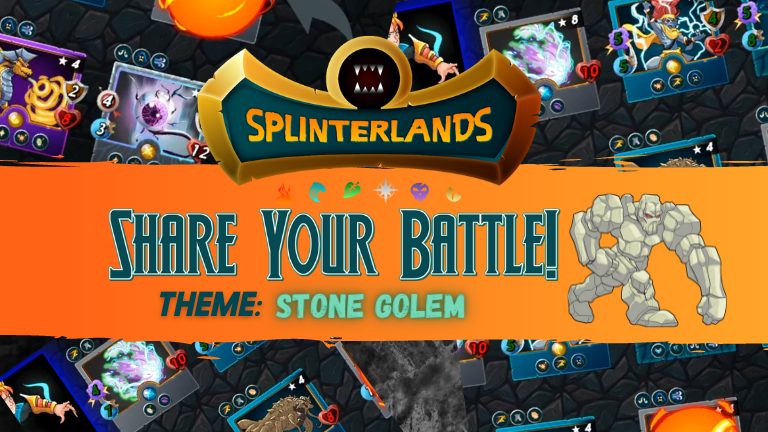 Hi! I'm EMD012 and here's my one of my battles showcasing the featured monster for this week, Stone Golem.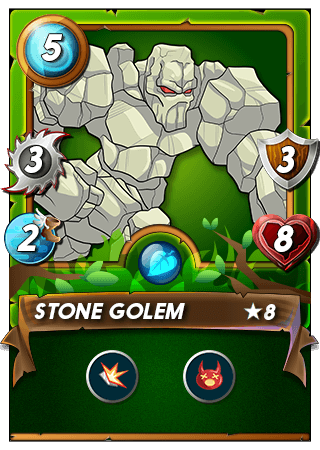 INITIAL THOUGHTS
Stone Golem is a 5-Mana Melee Monster from the Earth Splinter with the ability 'Shield'. It also gains the ability 'Stun' at level 5.
The Earth Splinter has many options for tanks from their plethora of high health Monsters. Often times, we can expect something like Flesh Golem prioritized versus Stone Golem, especially because of Flesh Golem's heal and with it being only 1 mana more than the Stone Golem. But if you are expecting that your opponent will not field in Magic Monsters, then Stone Golem will also be a very good option.
THE BATTLE
The battle that I will feature had the following ruleset:
League: Bronze
Mana Cap: 24
Active Splinters: Fire, Water, Earth, Life
Fog of War: Monsters lose the Sneak and Snipe abilities.
TEAM COMPOSITION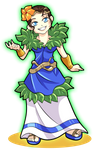 Lyanna Natura
Lyanna Natura is my summoner for this match. She adds 1 health to each creature.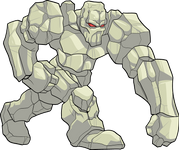 Stone Golem
Stone Golem is my frontline for this match. Hopefully, his Shield can negate a lot of damage.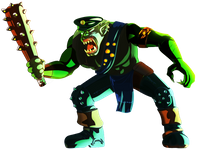 Orc Sergeant
I wanted a second melee monster in my line-up and I chose Orc Sergeant for that. His Reach enables him to still attack.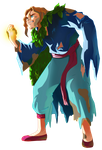 Failed Summoner
Failed Summoner acts as another high-health barrier before my backline monsters. Because of the Fog of War ruleset, these first three Monsters are sure to fall first unless my opponent fields in a monster with Opportunity.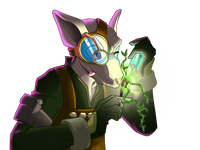 Venari Seedsmith
Venari Seedsmith was chosen because of its Ranged damage. Scavenger also allows it to build up more health.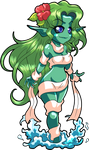 Wood Nymph
Wood Nymph is my last monster for this match. Her Tank Heal sustains my tanky Monsters and her Magic attack chips on my opponents Monsters.
Overall, my lineup banks that my opponent won't use a Monster with Opportunity especially since the Seedsmith is my highest damage dealer and the Wood Nymph is needed to support my frontlines.
---
BATTLE PROPER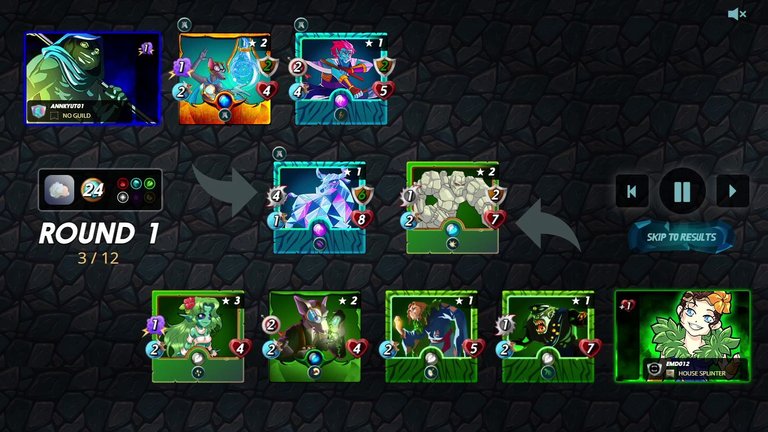 My opponent was expecting me to use a Magic team and fielded in a Bortus-Torhilo line-up to counter that. Unfortunately for him, that was not the case. Luckily, there isn't an opportunity monster, but his team still deals a lot of damage from Torhillo and Axemaster with the Venari Wavesmith adding tankiness.
Here are some highlights from the battle: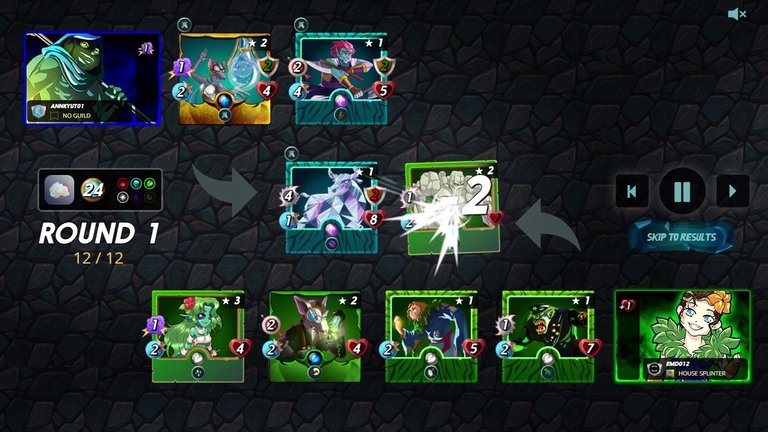 The Stone Golem's Shield helps in reducing the incoming damage. Torhilo's attacks only deal 2 instead of 4.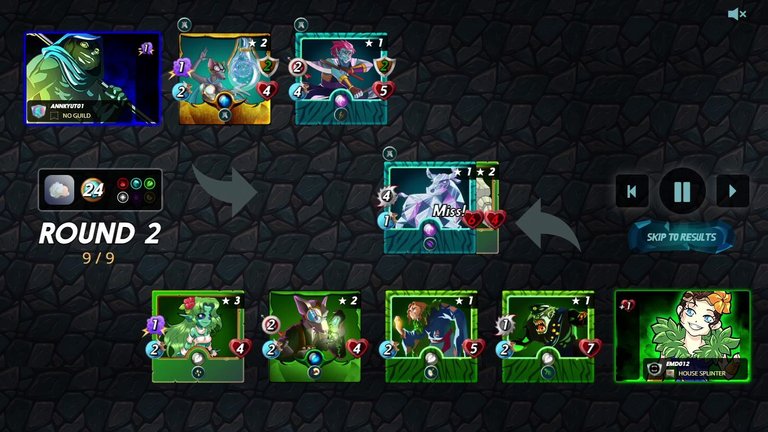 Stone Golem manages to dodge one attack. Lucky!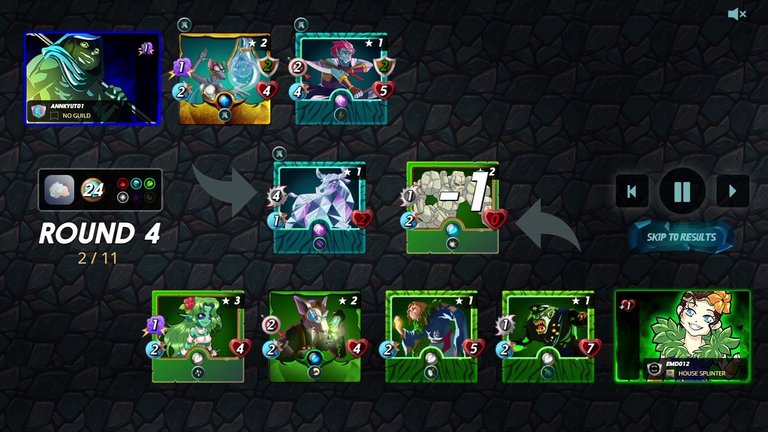 Stone Golem falls but we are able to bring down Torhilo's health to 2.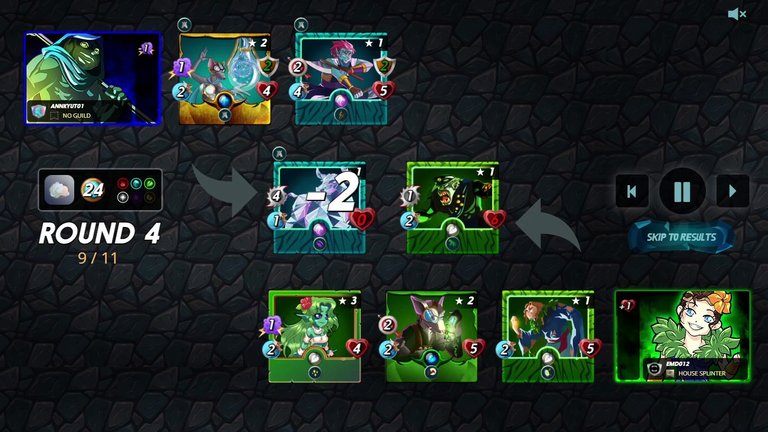 An attack by the Seedsmith brings down Torhilo.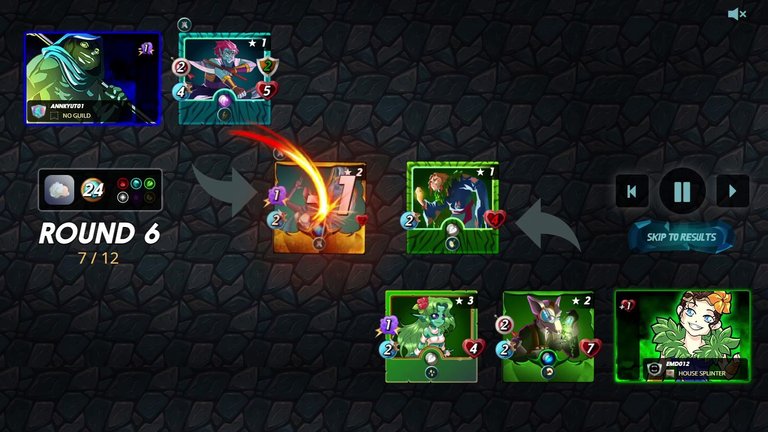 Failed Summoner reflects the Wavesmith's attack.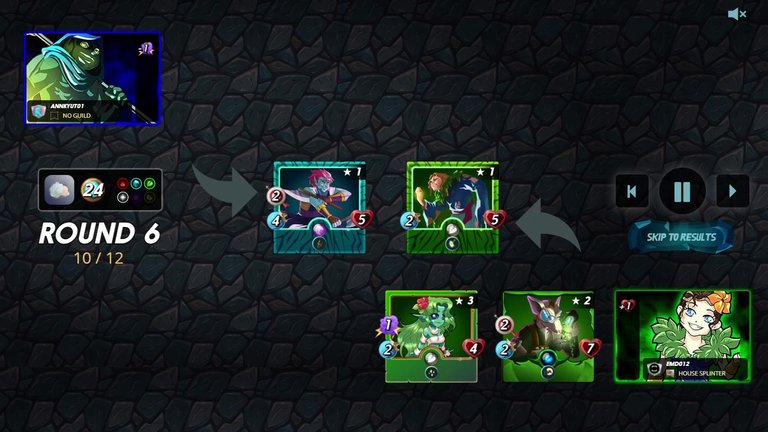 With the Axemaster in front and unable to attack, it was just a matter of time before I win the match.
FINAL THOUGHTS
Stone Golem managed to absorb a lot of damage because of Shield and the heals from the Wood Nymph. Even though I had a lucky dodge, I think I would still win this match since the Seedsmith was allowed to build up health.
Doing the weekly battles is a lot of fun and I found appreciation on my lesser used monsters, in this case both Stone Golem and Venari Seedsmith.

THANK YOU FOR READING MY POST
If you're interested in playing Splinterlands, here's my referral link.

---
---