Bamboo groove in Arashi-Yama, Kyoto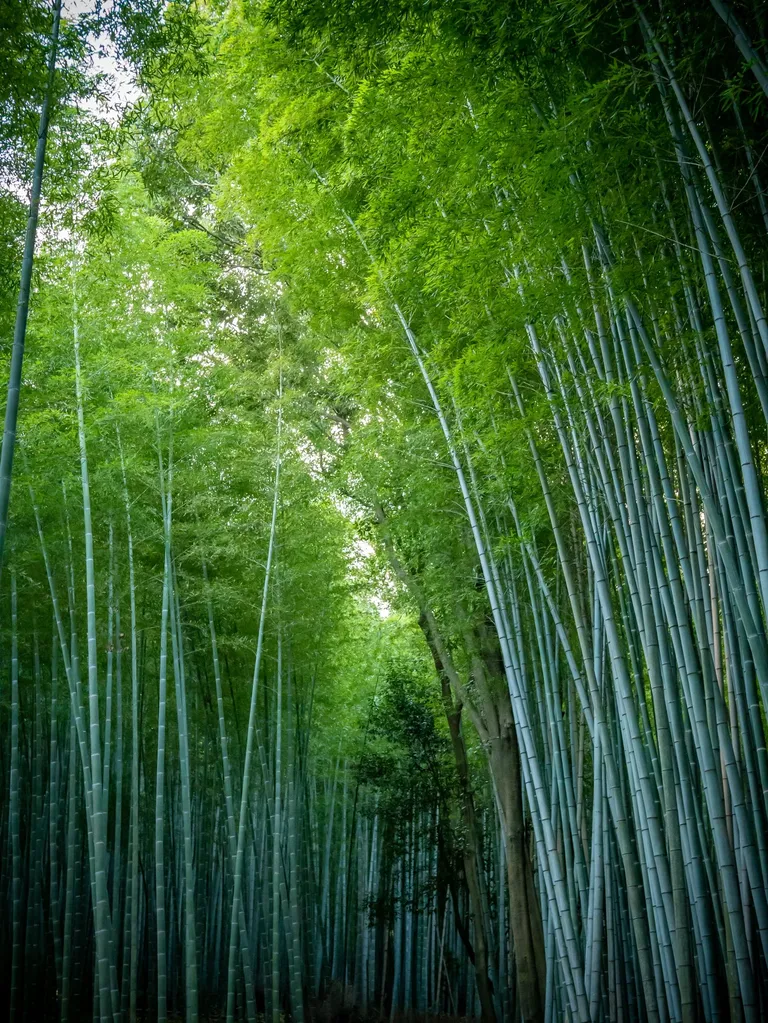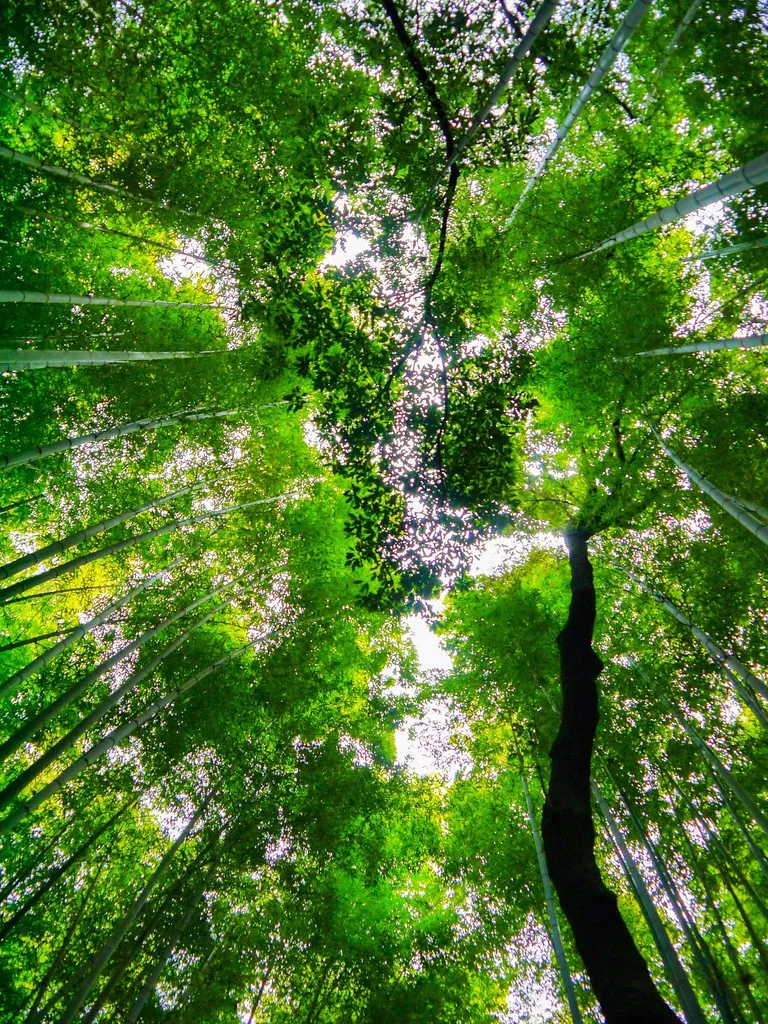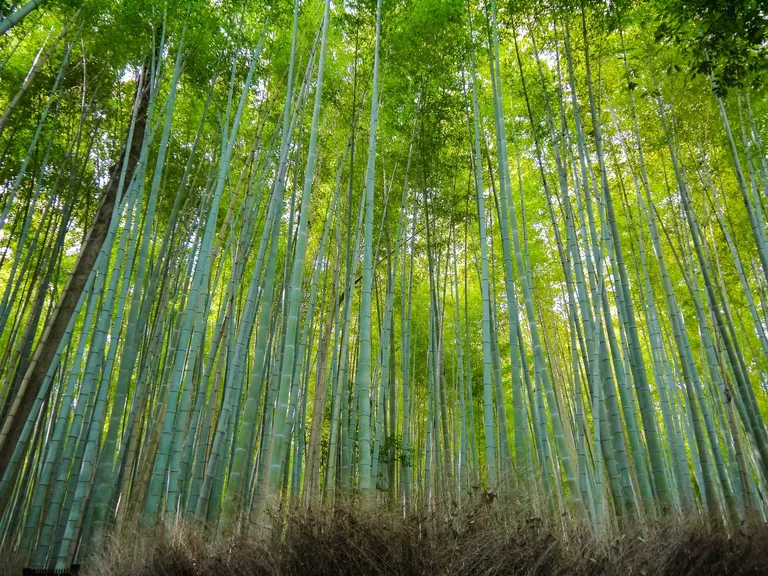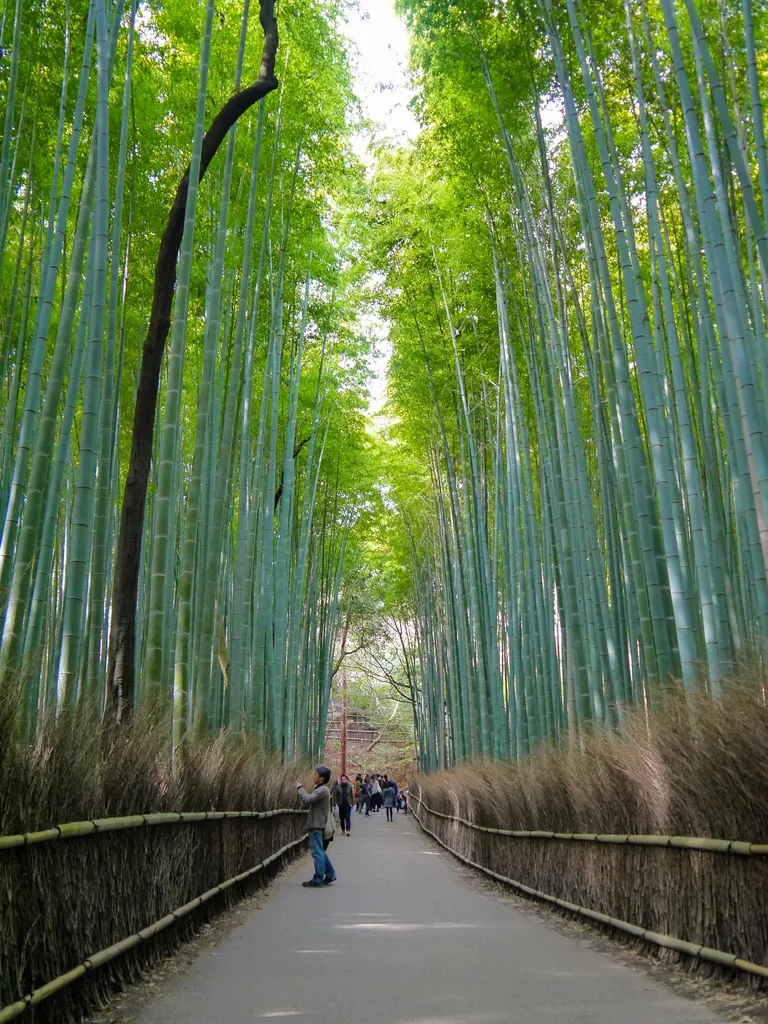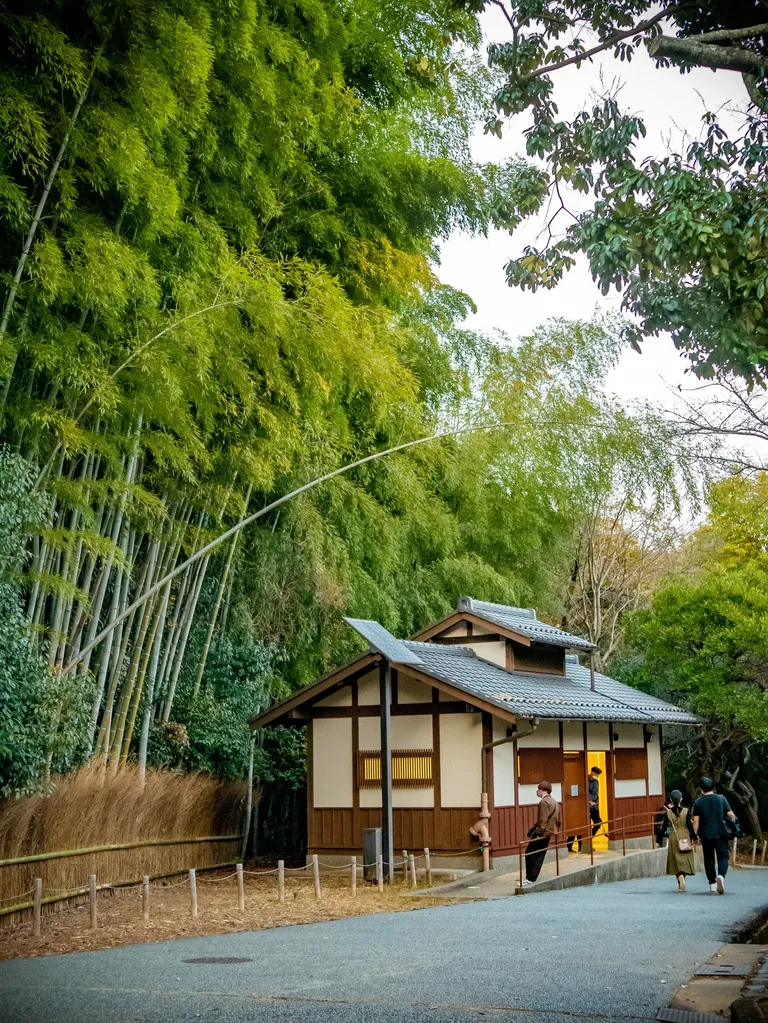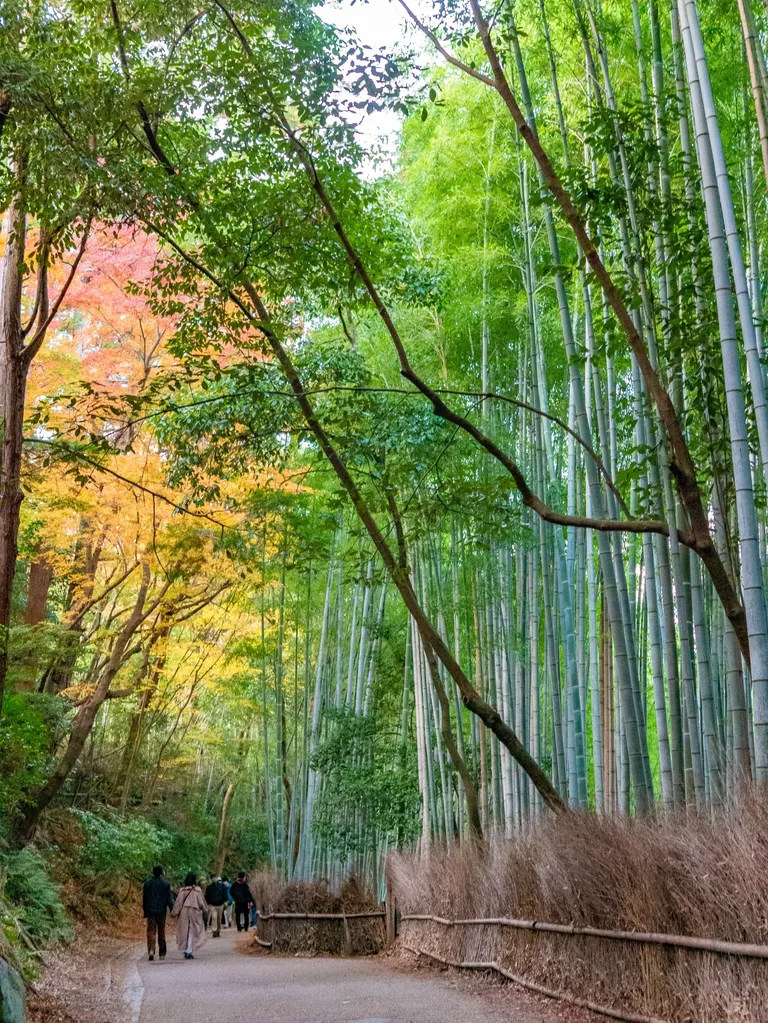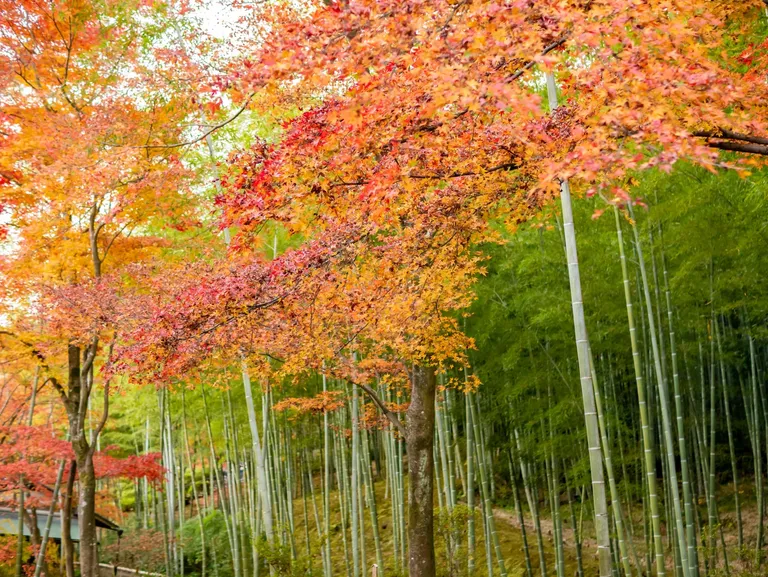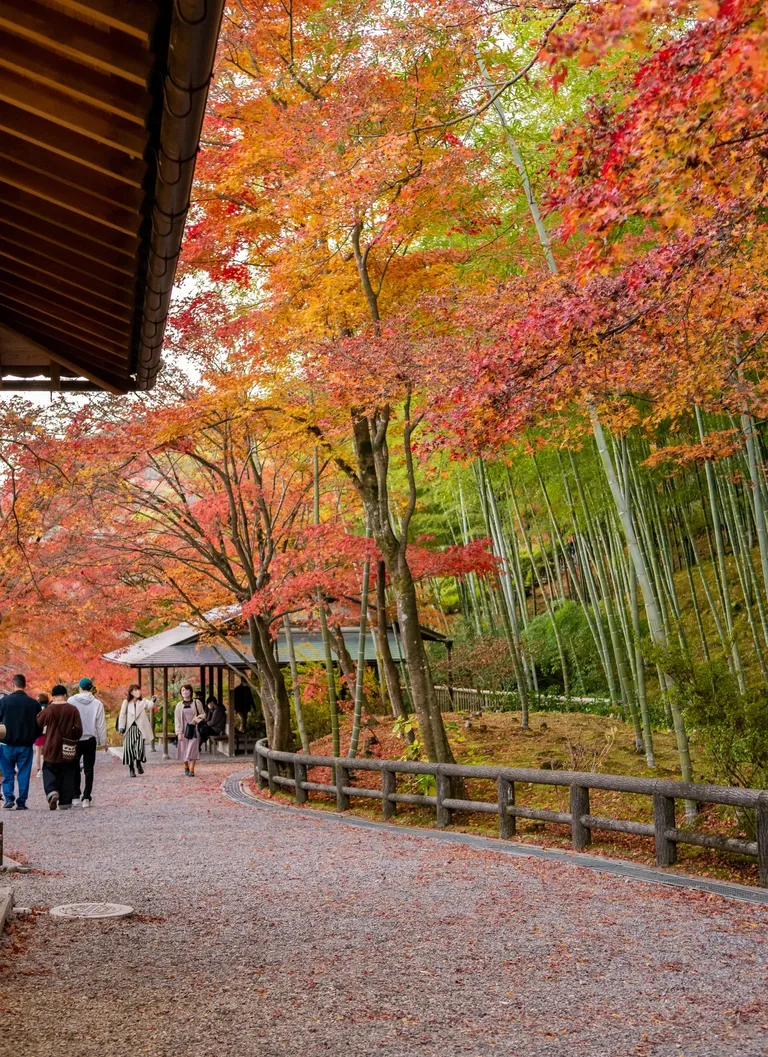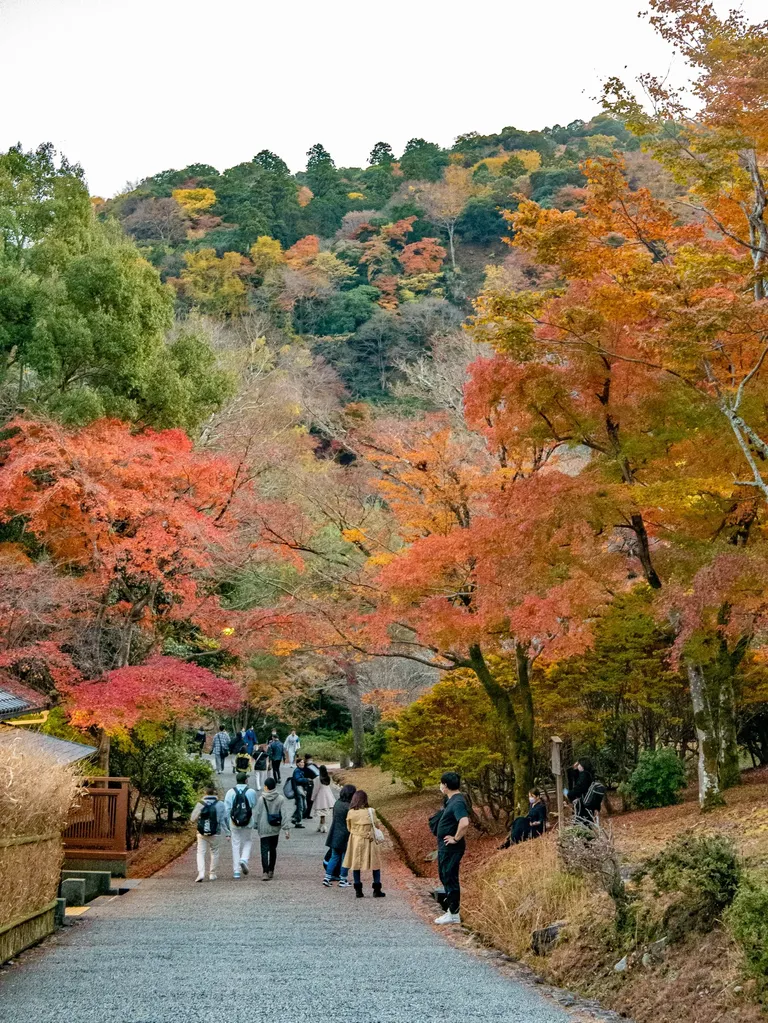 Hello everyone,
After these few days of absence, I'm back to tell you another story about Japan! We will talk about another very famous place in Kyoto: the bamboo forest of Arashi-Yama (嵐山 literally meaning the mountain (山) of the storm (嵐) ). In reality, Arashi-Yama refers to a whole area with several points of interest, but we will focus on the bamboo forest.
The bamboo groove is actually located in Sagano, but you have probably already seen pictures of it, as it is one of the iconic places in Kyoto. Many foreign tourists come there, but not only! It is not uncommon to see Japanese people (especially very early in the morning to avoid crowds) dressed in traditional wedding Kimonos to take their wedding pictures! I can't help but have a little thought for these women who come to face the less-than-ideal terrain with a very heavy and bulky white kimono! The problem is not the same for the men, although less comfortable than modern clothes, their wedding kimono remains much less cumbersome than the one of their future wife.
Next door is a famous Buddhist temple of the Zen sect, the Tenryu-Ji (天龍寺, literally the Temple of the Dragon of Heaven). It is known for its Japanese garden designed by Muso Soseki. Its special feature is that the pond is shaped like the Chinese character for the heart (心 read "Kokoro" in Japanese). Unfortunately, it was getting a bit late when we went there, plus we found the entrance a bit expensive, so we passed on this one.
Not far away is the Nomiya shrine. There is always a long line of people coming to pray in this shrine since it is famous for granting happy marriages as well as safe deliveries.
Once through the bamboo forest, you can walk to Randen Saga station, and on the way, you will come across a shopping street with lots of bamboo items. So today, it would be more correct to say that you will also find a lot of souvenir stores selling Chinese products, but there are still some craftsmen making bamboo items.
That's it for me for today! I hope you enjoyed this little walk in the bamboo forest of Arashi-Yama in Kyoto!
Thanks for reading to the end, and as always, feel free to leave a comment!
-------------------------
Version FR :
Bonjour à tous,
Après ces quelques jours d'absence, je reviens pour vous parler d'un autre endroit très connu de Kyoto : la forêt de bambou d'Arashi-Yama (嵐山 signifiant littéralement la montagne (山) de la tempête (嵐) ). En réalité, Arashi-Yama désigne tout un quartier comprenant plusieurs points d'intérêt, mais nous allons nous intéresser à la forêt de bambou.
Elle se situe en réalité en fait à Sagano, mais vous en avez probablement déjà vu des photos, car elle est l'un des lieux iconiques de Kyoto. De nombreux touristes étrangers y viennent, mais pas seulement ! Il n'est pas rare de voir des Japonais (surtout très tôt le matin pour éviter l'affluence) habillés en Kimono traditionnels de mariage afin de prendre les fameuses photos de mariage ! Je ne peux pas m'empêcher d'avoir une petite pensée pour ces femmes qui viennent affronter le terrain loin d'être idéal avec un très lourd en encombrant kimono blanc ! Le problème n'est pas le même pour les hommes, bien que moins confortable que des habits modernes, leur kimono de mariage reste bien moins encombrant que celui de leur future épouse.
À côté, se trouve un célèbre temple Bouddhiste de la secte Zen, le Tenryu-Ji (天龍寺 littéralement le temple du Dragon des cieux). Il est connu pour son jardin dessiné par Muso Soseki, dont la particularité est que l'étang est en forme du caractère chinois pour le cœur (心 lu "kokoro"). Malheureusement, il se faisait un peu tard lorsque nous nous y sommes rendus, de plus, nous avons trouvé l'entrée un peu chère donc nous avons passé notre chemin pour cette fois.
Non loin se situe le sanctuaire de Nomiya. Il y a toujours une longue file de gens venus prier dans ce sanctuaire puisqu'il est réputé pour accorder des mariages heureux ainsi que des accouchements sans encombre.
Une fois la forêt de bambou traversée, vous pouvez marcher vers la gare de Randen Saga, et en chemin, vous tomberez sur une rue marchande proposant pleins d'articles en bambou. Alors aujourd'hui, il serait plus correct de dire que vous y trouverez également beaucoup de boutiques de souvenirs vendant des produits chinois, mais il reste tout de même quelques artisans fabriquant des objets en bambou.
Voilà, ce sera tout pour moi pour aujourd'hui ! J'espère que vous avez apprécié cette petite balade dans la forêt de bambou d'Arashi-Yama à Kyoto !
Merci d'avoir lu jusqu'au bout et comme toujours, n'hésitez pas à laisser un commentaire !
---
For the best experience view this post on Liketu
---
---