IT'S NIGERIA'S FAMOUS STREET FOOD.
Hello amazing friends here of the @foodiesbeehive, it's an opportunity to be among you all and to share in some delicious street food from my country, this is one of the favourite around here and what actually prompted me to write about it is because this is a seasonal street food and we are lucky enough to be in that season, when I means seasonal, that's because you don't have it around all the time of the year, so guess what I'm talking about hmm? 🤔
African woman roasting corn
IT'S NIGERIA'S FAMOUS STREET FOOD
it's actually the roasted corn and African pear, this widely consumed in the country, I know there's corn planting all around the world may be in different season but in Nigeria it's around February when farming actually starts and corn planting is actually one of them,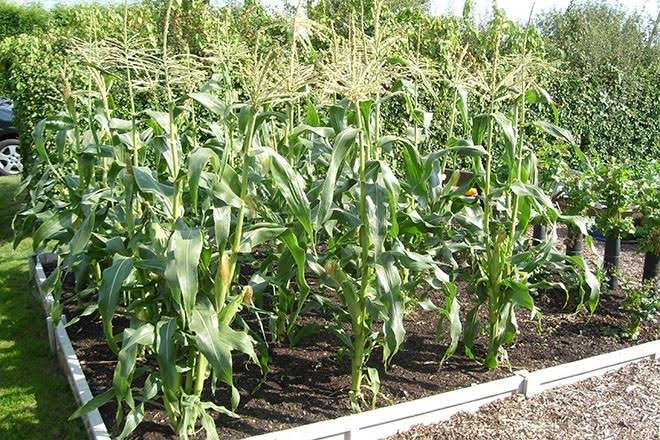 source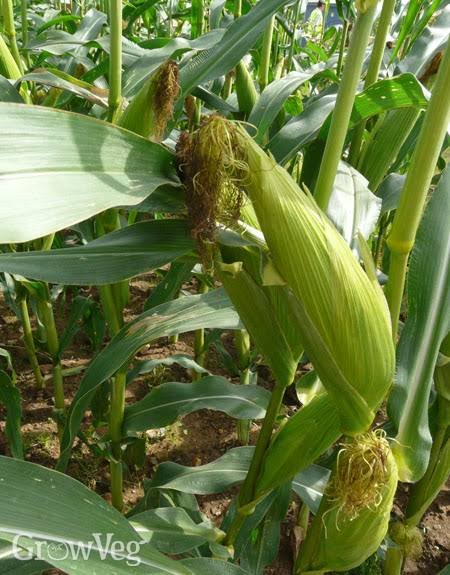 Corn ready for harvest
so at around may-june some earlier planters of these corn are ready to harvest, also during these period is when the pear begins budding and takes about a month to rippened when it turns dark-blue, I don't know how the timing worksaybe it was handed down from our ancestry I guess, bu5 here the corns are ready for harvest and the pears are also ready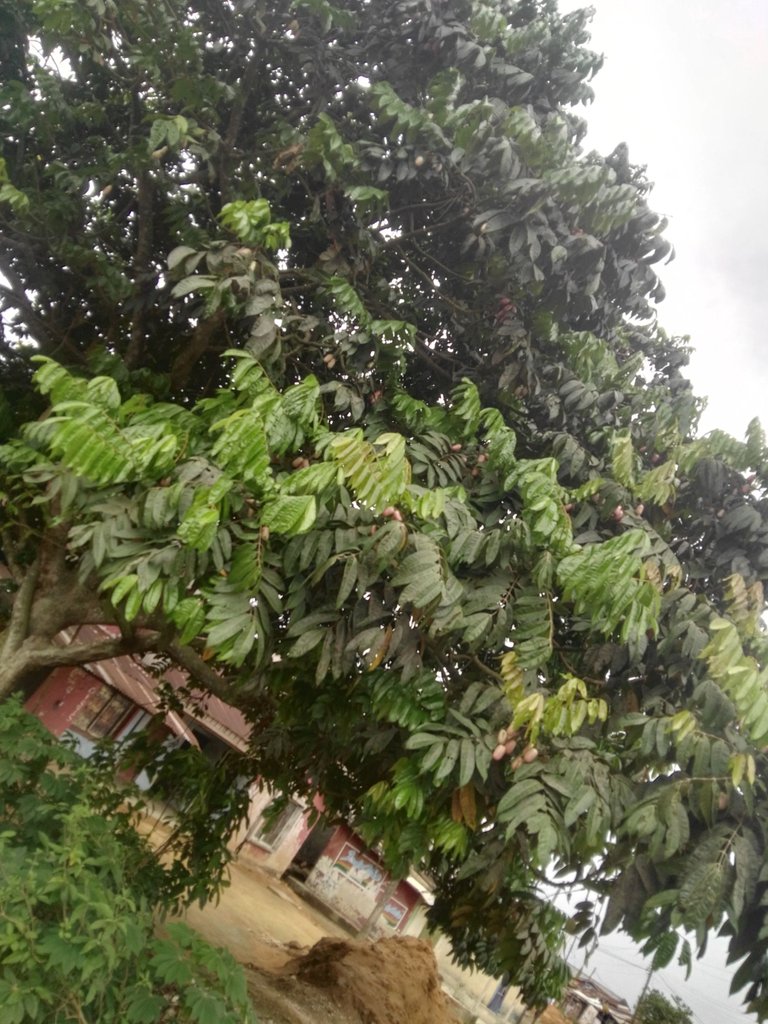 the African pear tree, it's still not rippened yet, when it does it will turn dark blue
Like this 👇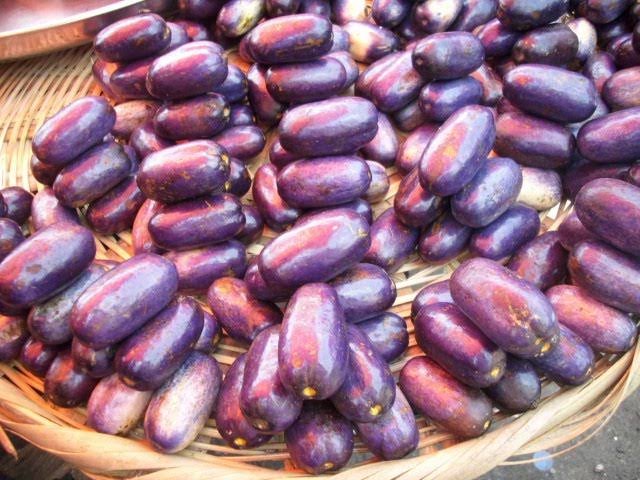 African pear
Around these time of the year, it's one of the very predominant night street food, were these ladies all seat out with a basin filled with charcoal and a net over it, roasting the corn and they would also placed the pears by the side to heat and be reasy for consumption,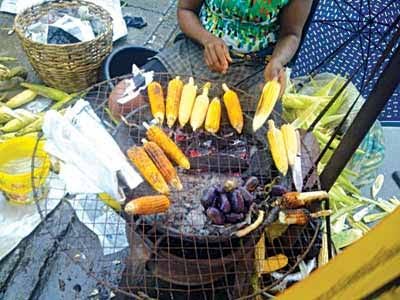 African woman roasting corn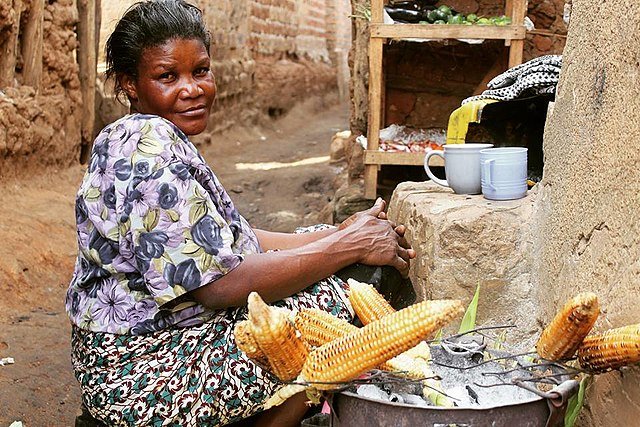 African woman roasting corn
So customers can get the duo's together for a better compliment pear and roasted corn, the test is magnificent trust me.
There are other verity to these the corn can either be cooked and the pears also can be ready when put in hot water to softened, then when the corn is thoroughly cooked, it can be eaten with the softened pear, this methods also gives you it's unique test and feeling, the pear can also be eaten raw

Cooked corn and boiled pear
Then there is this other side of the pear I didn't tell you most times either merged in hot water or roasted the corn can be eaten with coconut, yah so maybe you don't feel like eating it with the corn you can opt for the coconut which is also very good and it feels great too, or maybe you wish to take the roasted corn with the coconut it's also very good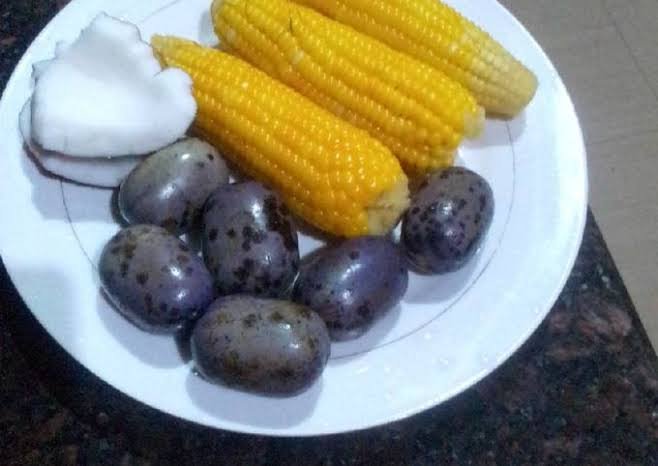 Cooked corn and boiled pear
...so if you're in Nigeria and you want to get a feeling of this great testy Nigeria's street food then I just gave you a hint, try these and thanke later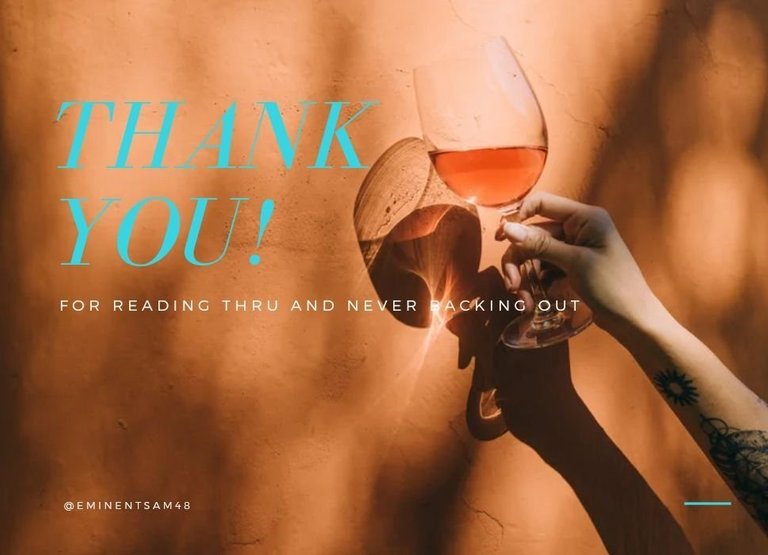 ---
---