Accessing God
Accessing the presence of God by the blood
It takes God to access God. The blood of animals cannot be used to access the throne.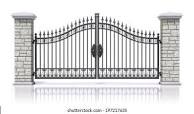 Gen.3:1-6
If only you know is what your pastor told you, you will never go far.
Exodus 12:3-7
Romans 5:18
Matt 27:46-53
How does the blood grant us access
By shading of the blood of Jesus.
His body was a perfect object of sacrifice for our sin.
The blood washes and cleans us.
The blood is our advantage cos it granted
us access to blessings.

mcgi
#mcgi #broelisoriano #puredoctrineofchrist #midi #nigeria #bible #neoxian
---
---