Obi Is A Boy: Zino
Every child that grew up in Nigerian Primary education system in the 70s and 80s definately read the English Language story book "Obi is a boy". Over the years, Obi has always been a boy.
Then it occur to me that, even if Obi were to be my agemate, he would be preparing for his golden age. Hence, he should be a man. So my inspiration to make story of Obi from another perspective of what he could be like, if he were to be a grown man.
The newspaper background stands for many experiences, realities of life, incidences, life lessons, environmental change, government disappointments, unpleasant stories and news Obi would have been expose to in the course of life.
Photography is a tool to tell stories without saying too much words but letting the photograph tell the stories that would have taking too much of time to explain, so i decided the photography as Obi's profession after he would have grown through his education stages in life and become a good story teller or writer by means of photography.
Haven sort out my props, costumes and the neccessary things needed to get this done including my model, Zino who happens to be one of my past trainee(Photographer), i sort for a space that could depict the nature of a photography studio in the 70s and 80s.
So Obi is a graduate, a professional photographer and still, a good story teller.
Obi is no longer a boy, Obi is now a man.
This is my entry for today's #monomad challenge.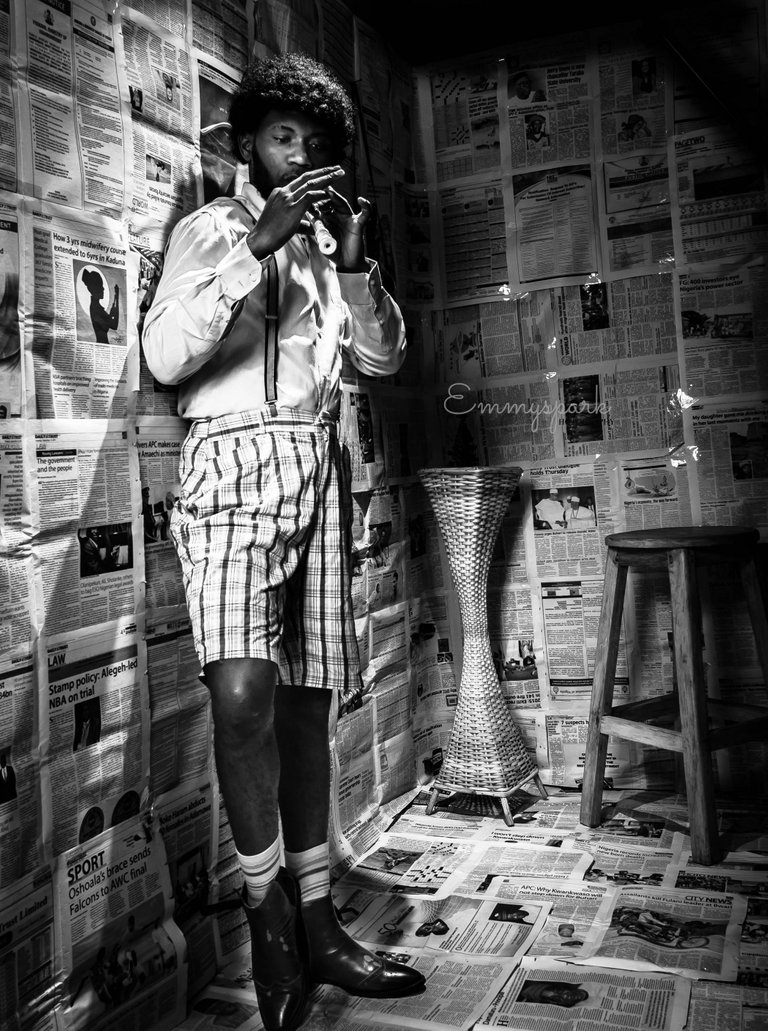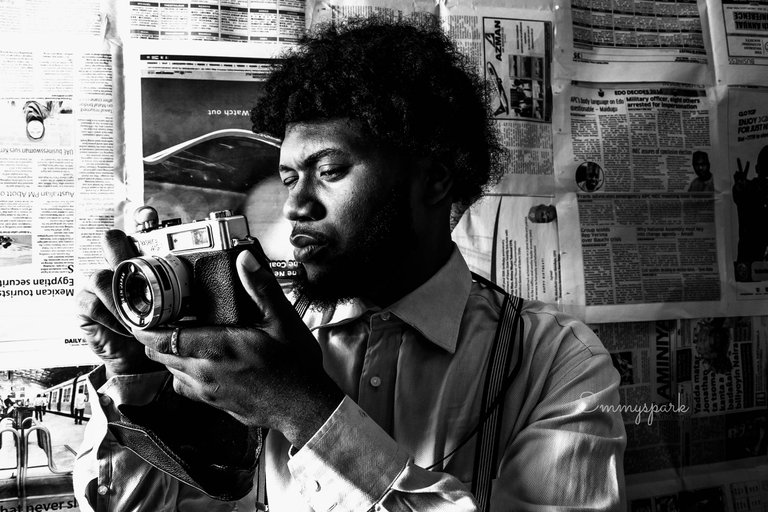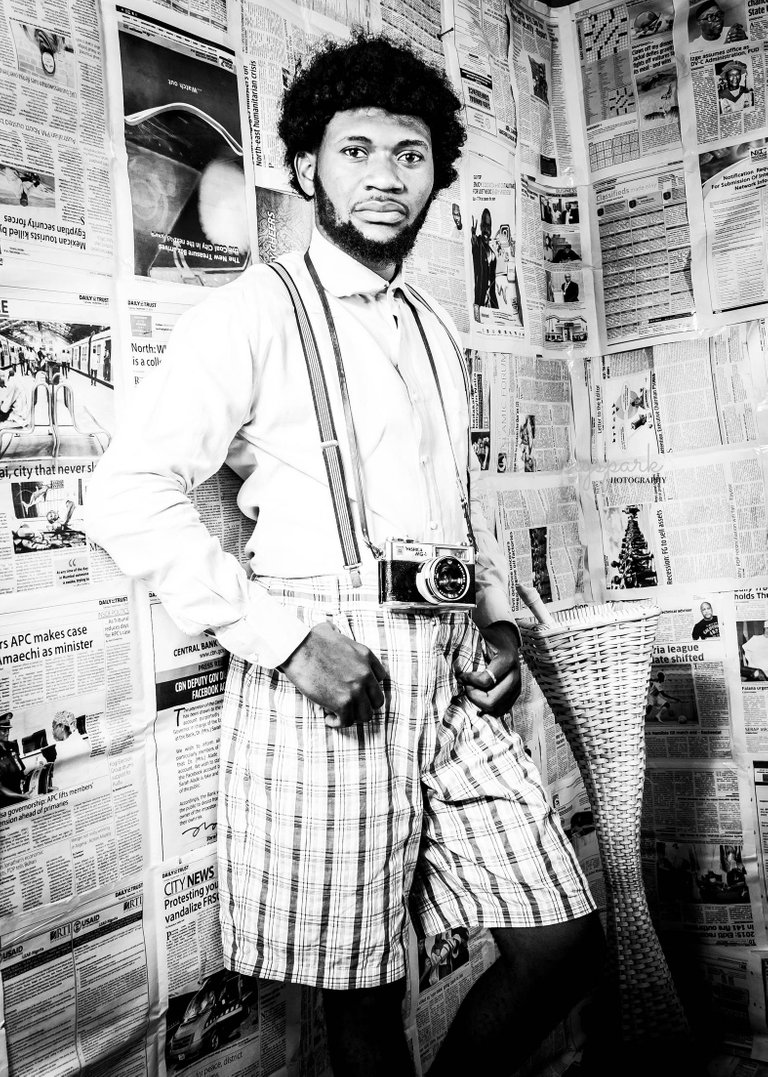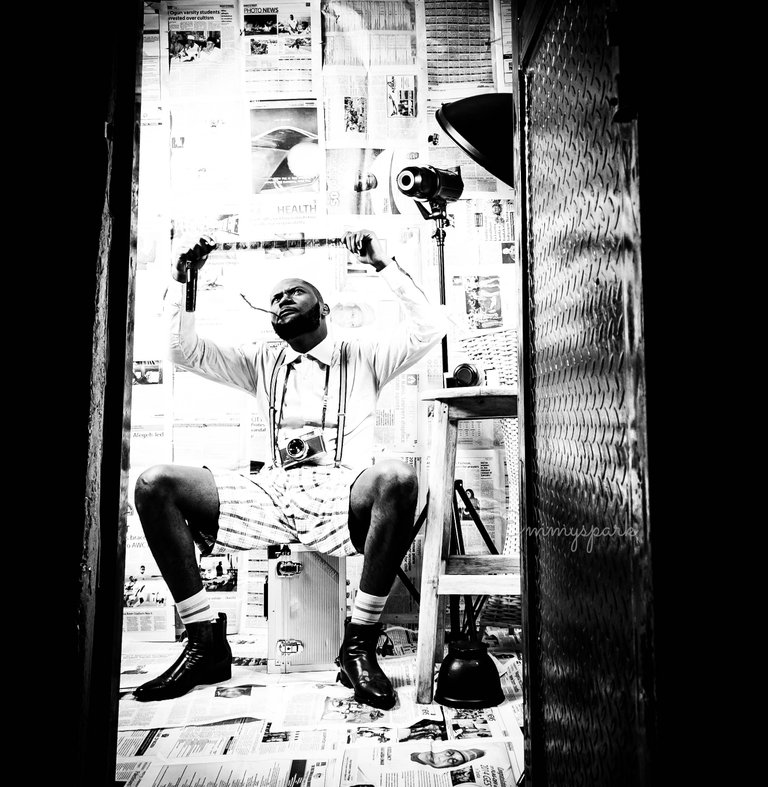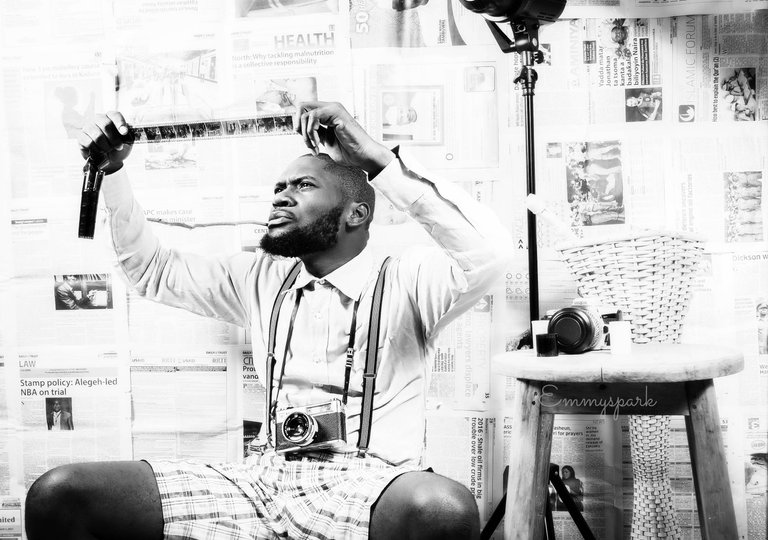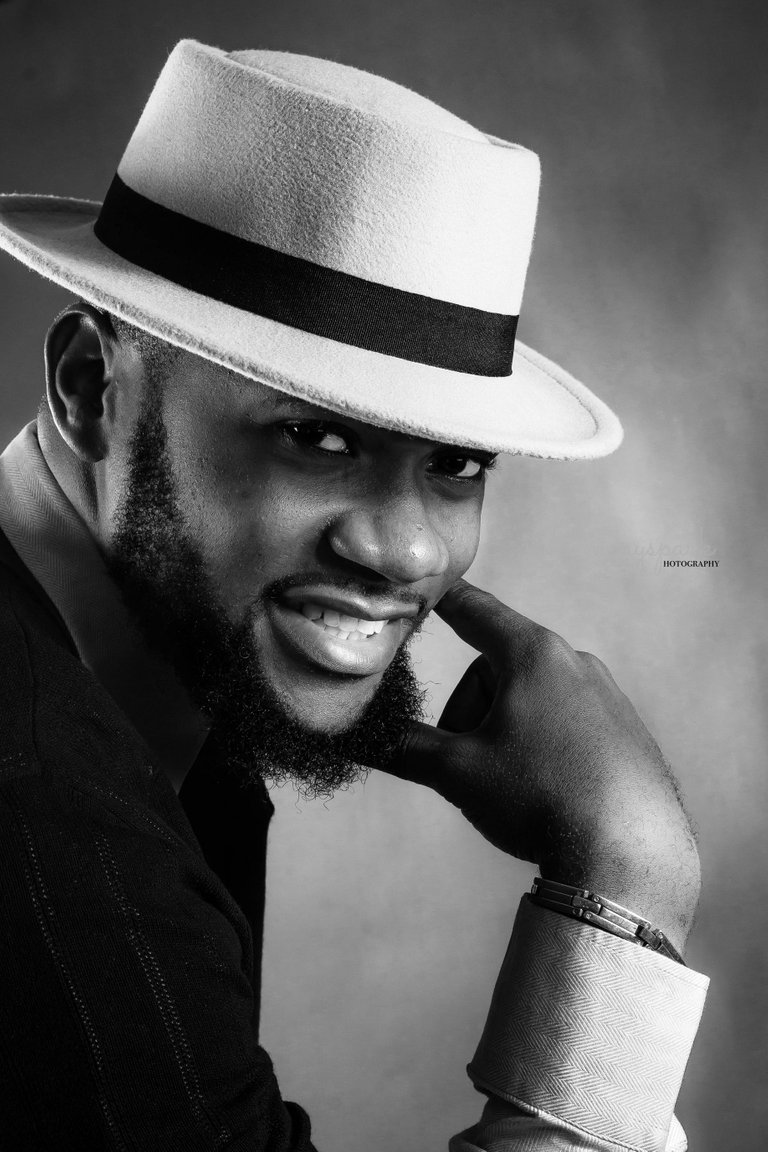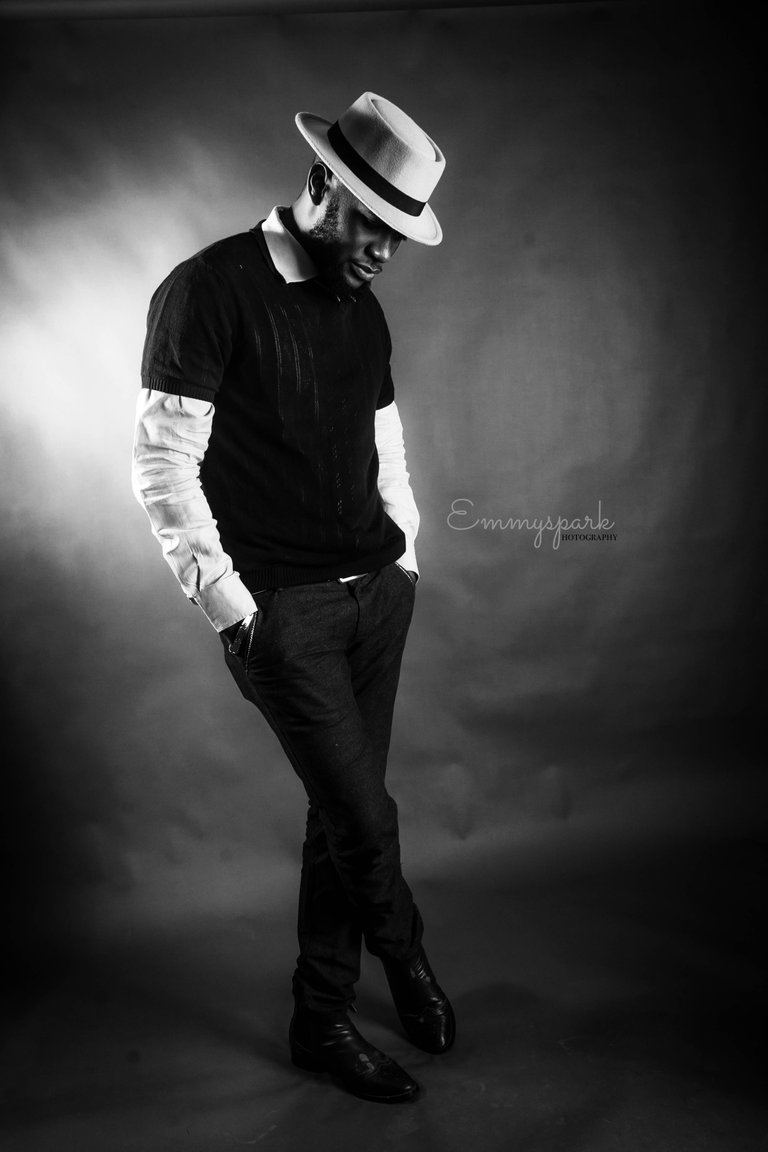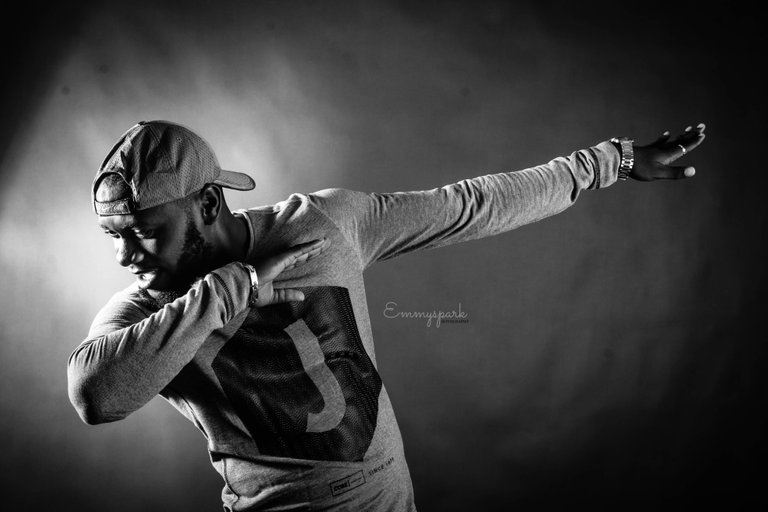 ---
---