Interesting Stories For the 2022 IAAF World Athletics Championships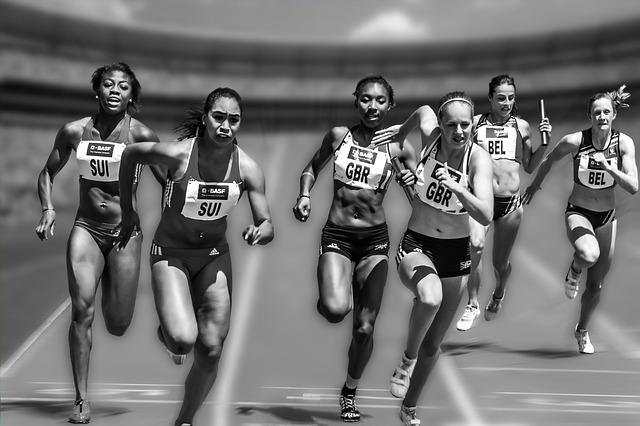 source
The 2022 World Athletics championships begins over the weekend in Eugene, Oregon. As one of Athletics premier competitions (perhaps only second to the Olympics) it promises to be loaded with the very best athletes in their respective disciplines vying to become World champions. We are no doubt bound to witness to spectacular, dramatic and emotional displays over the course of the ten day competition.
There are quite a number of interesting clashes to look forward to, and you probably can get a more comprehensive analysis on the official World athletics website here. Notwithstanding, there are some events that I believe are worth further highlighting and looking at in-depth. Some of these events are a must watch for athletic fans, and will be a real treat for casual sporting fans.
The Legends on Display
Ordinarily, when healthy it would have been safe to assume that these three events already have pre-determined winners. They are the women's triple jump, Men's Pole Vault and the Men's 400m hurdles. The forerunners of these events - Yulimer Rojas, Armand Duplantis and Karsten Warholm are all record holders in their categories and have dominated their events when healthy. However, with the exception of Duplantis, both Rojas and Warholm have struggles with injuries over recent months.
It makes to see if these injuries may somehow hinder their performance at the championships. There are always other top athletes waiting to capitalize on the underperformance of favorites and this is particularly true for the mens 400m Hurdles which appears to be the most competitive of the three.
That said, it will be a joy to once again watch these three regardless of the results. They have already accomplished so much in their sport and have no doubt cemented their legendary status already.
The Ageless Phantoms
Longevity in any sport is quite the task, but a sport like athletics is a different ball game entirely. This is because apart from the natural stages of peak and decline the body goes through, there are always younger top competitors who enter their peak every year and provide stern competition. It is thus no surprise to see athletes unable to repeat medal triumphs or completely go under the radar at the latter end of their careers.
For some special athletes competing in Eugene though, age is just a number. The most prominent of them is the queen of sprinting herself - Shelly Ann Fraser-Pryce. At 35, she enters the women's 100m as the fastest Woman in the World this year (10.67s). What is most impressive about her is the consistency she has put in since bursting into the scene at the 2008 Olympic games. A four time 100m queen, triumph here in a loaded field that includes her Jamaican rivals will no doubt be a feather on the cap of her legendary career.
Some Must Watch Competitions
Finally, not every event has a clear winner on display. Some have a lot of promises such as World record possibilities that put them in my watch list. For me the Men's and Women's Sprints (100m and 200m) are not to be missed. I think if we are ever going to see Shelly-Ann Fraser break the Women's World record, it will happen here in Eugene. There is also the Men's 5000m meters to look forward to, which promises to be a highly competitive cracker. All in, am looking forward to an exciting Championships.
---
---