My Favorite Literature
My Favorite Literature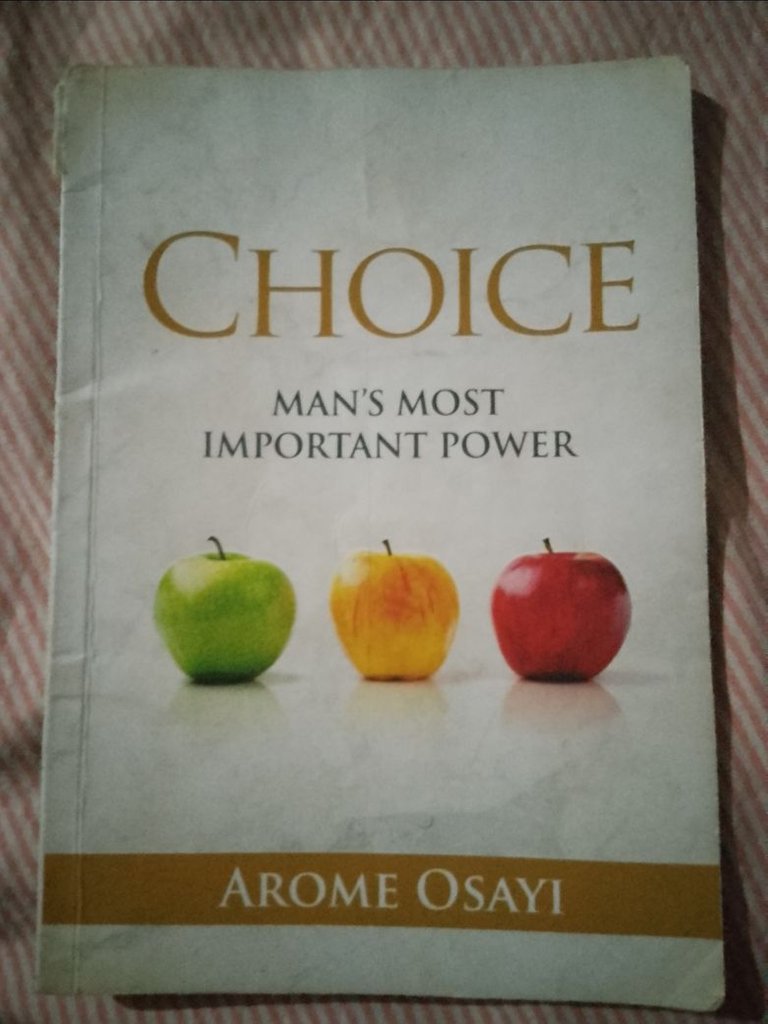 Those days I used to read so much, I stumbled upon this literature titled Choice Man's Most Important Power. It was written by a famous man of preacher in middle belt by name Arome Osayi. I was triggered to buy the book for many reasons amongst which was the title.
After reading that book my life never remained the same, truly knowledge is life, and whoever is not informed is deformed as it is said. It was after reading the book that I discovered that I am solely responsible for whatever I become in life.
---
---
Choice is a very powerful tool that has an ability to either transform or deform unfortunately, most individuals don't take it seriously. The book made me understand that for every choice a man makes there is a consequence. Whether wisely or foolishly, there is an aftermath.
Choice is something we make daily as we live whether consciously or unconsciously but is it wise to execute it consciously. The reason is so that you will be ready for what will befall you afterwards.
---
---
I know many people will feel because I said the book was written by a man of God, so it is a book that should be read only by individuals that belong to certain religion but this book is beyond religion, it is full of realities.
I love reading it because it is bulky, It is just seventy one pages. Do you know that whether spirits or men, we are still entitled to make choices for how our lives are going to be? For instance, Satan choose to rebel against his master and we know what became of him. For men, the bible recorded that man fell because he chose to break the law.
---
---
No one should ever say silly excuses like I don't have a choice for failure, the ability to choose is one of the right of men, everyone is entitled to it and it is always available in all situations. For instance, one doesn't read and he failed examinations, that was his choice regardless. Amidst whatever the challenges that was confronting him/her, something could still be done.
The book has been one of my favorites since I bought it, I remember a friend of mine borrowed it too and almost refused to return it after enjoying the contents but thanks be to God he brought it back at last 😁.
---
---
As humans, we must learn what priority is, choice might look very easy to pronounce but it is one of the difficult task to execute . One thing I would love to live everyone with, is the fact that to choose is a must for everyone and each choice we make determines how our lives are going to be in the days to come.
I wish you could grasps you own copy and know the kind of power you posses that you are ignorant of as a man or woman that gives the forces of nature an advantage to keep you caged. If you understand the power of choice very well. You will understand that whatever habit that is tying you down was first of given permission by you and is still there because you choose to let it there .
---
---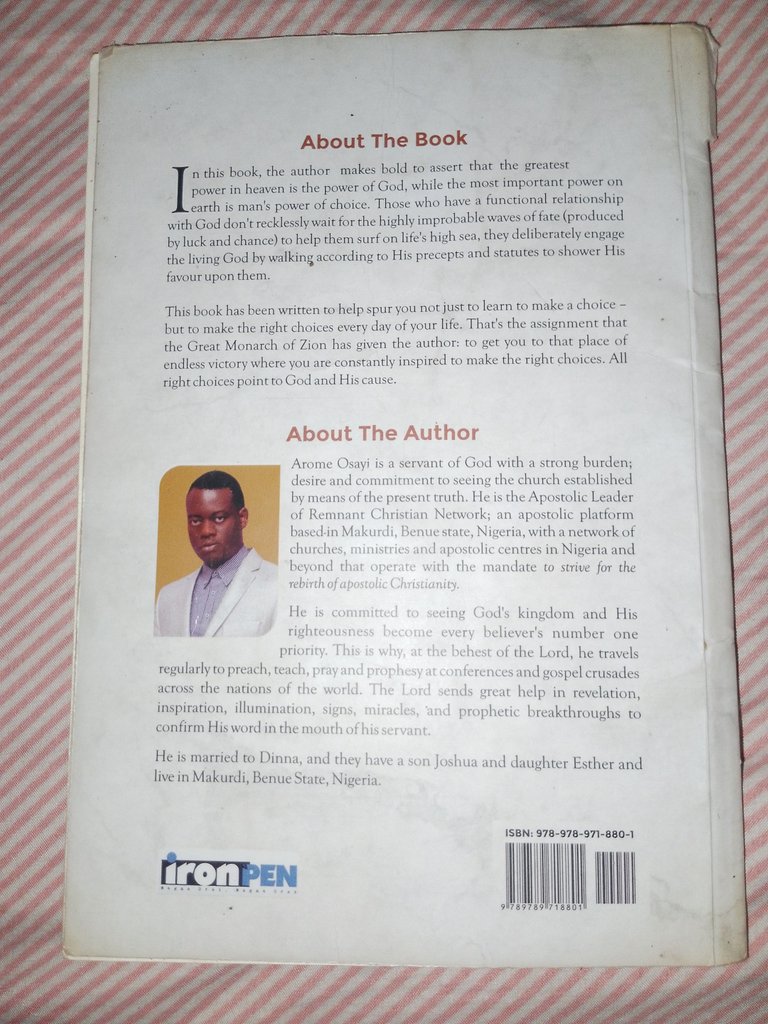 This post was inspired by Hive Learners weekly prompts, week 62 Edition 03 contest titled : Take A Pic. You can check it out.
Note: All the images were captured by my phone.
Thank You For Reading ❤️🥰
---
---